Hampshire Cultural Trust looks after over 2.5m objects, including a wide variety of materials which are vulnerable to damage and deterioration. When not on display, our collections are cared for by a team of conservators. Over the next few weeks, we'll find out more about the role of our conservators and the stories of the objects they care for.
The first question we asked was why they wanted to be a conservator?
Ruth James: Social History Conservator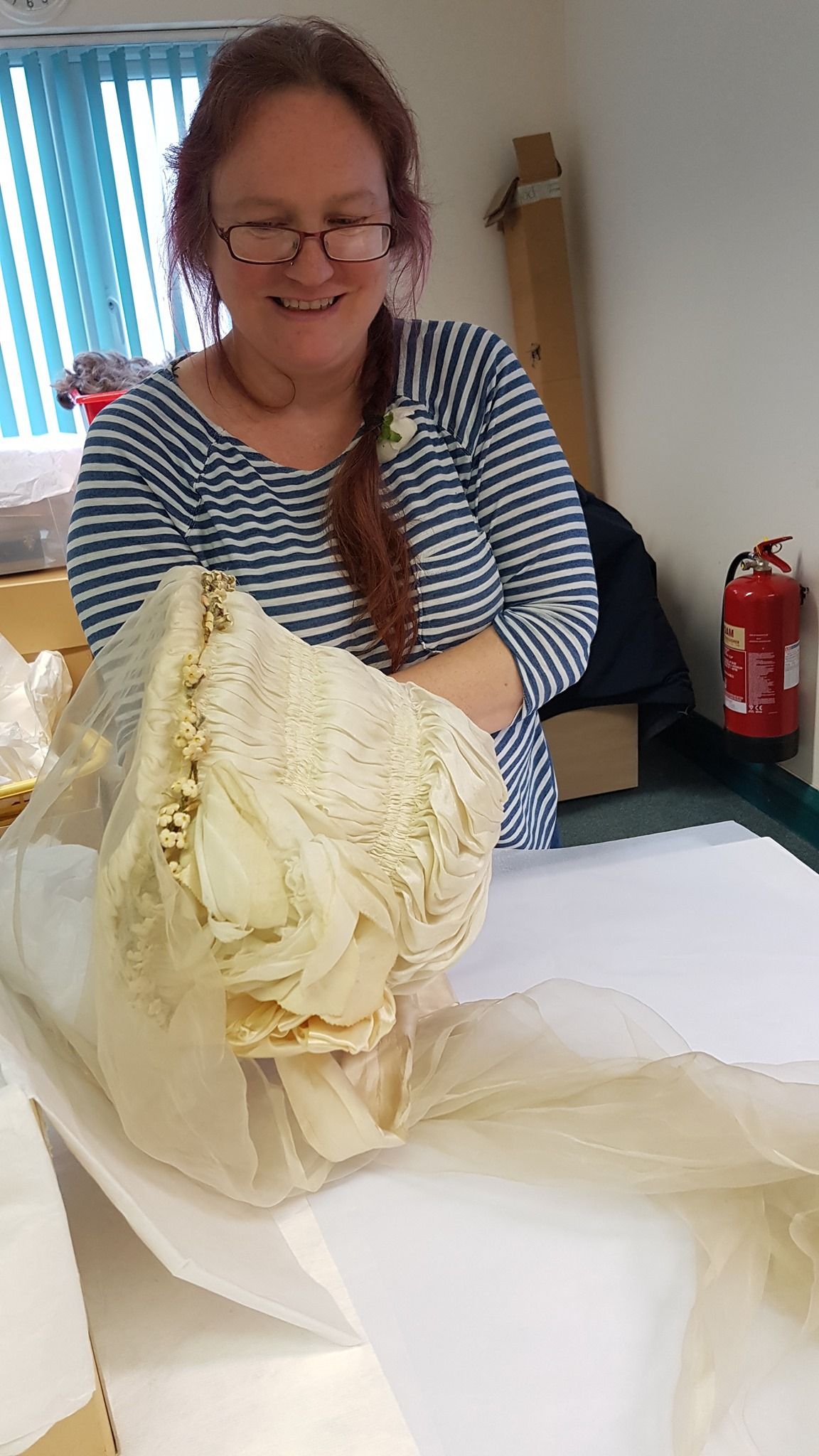 "As a child/teenager my parents dragged me from museum, to castle, to historic sight, in the UK and abroad. I loved looking at the objects from different cultures and finding out the use and how they were made. I even loved art galleries as a child! I had my 13th birthday at the Victoria & Albert Museum.
"I fell in love with the Arts & Crafts Movement while at secondary school, I thoroughly believe in the ethos behind the movement, particularly the Guild of Handicraft based in the Cotswolds. This lead to a love of craft and craftsmanship and the honesty of materials and techniques.
"After finishing art college, I was at a loss what to do with myself. I helped my Dad renovate my attic bedroom in a 17th century house and I ended up doing all the fiddly bits around the beams and the window, I loved that you could see how the roof tiles were still pinned in place with the original wooden pegs.
"My parents suggested that maybe I should follow my uncle into conservation, focusing on the building side of it. I couldn't find a course on building conservation at the time so I literally followed my uncle and went to do a BA in Conservation at the University of Lincoln, where he had been years ago. It combined art, craft and chemistry, all of which I had been good at. I even followed my uncle to Hampshire Cultural Trust, back in the late 1970s he did his certificate in conservation at Chilcomb House [our HQ site].
"So I do a job I love which combines my love of art and craft and objects, I get to investigate them and get to know them up close and personal, it is a privilege."
Claire Woodhead: Archaeological Conservator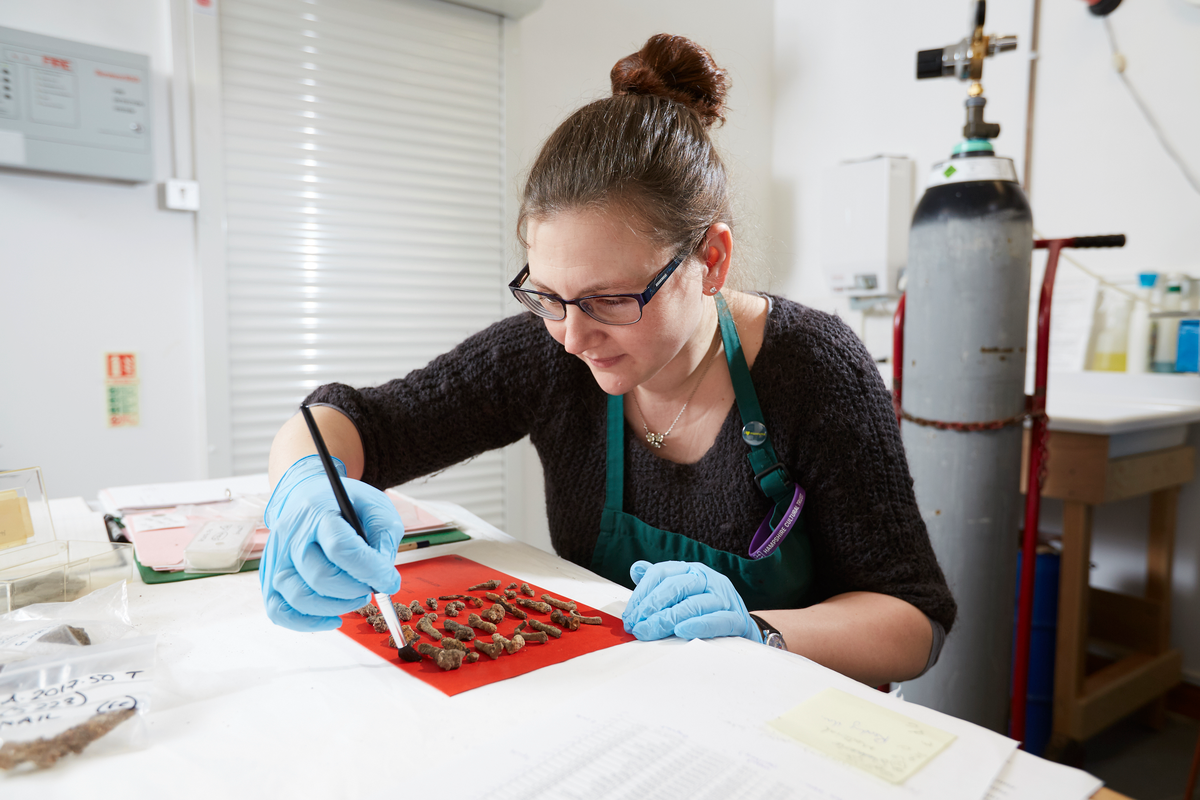 "That's an easy one! I was looking for a career basically.
"I was juggling three not very satisfying jobs with not much direction and I wasn't going anywhere. I had a background in art and had done some amateur archaeology and I was a devotee of Time Team!
"One of my part-time jobs was working with an archaeologist who used to get me to categorise and illustrate his pottery sherds for publication. He knew I was in a bit of a rut and suggested I went into ceramic restoration. It planted a seed and although I couldn't afford ceramic restoration at West Dean [College], I realised there was this wonderful thing called object conservation, which might even lead to more chances of getting a job than pigeonholing myself! Enter Lincoln University and an MA in Conservation.
"The truth is I didn't know conservation existed as a job until I was in my 20s, but I suppose I was also brought up doing the National Trust houses, English Heritage castles and watching Time Team. When I decided I wanted to go down the art route and study ceramics, that all changed for chasing around pottery fairs! I suppose it also took realising that I wasn't cut out to make and sell my own pottery – I strangely had an issue with creating so many 'permanent' things which is weird for a future conservator – before realising I could get much more pleasure (plus the same artistic outlet) from putting other people's creations back together."
Nigel Spender: Industrial and Transport Conservator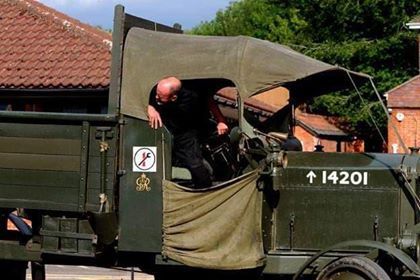 "My life has always been centred on mechanical engineering. From a young child, I was fascinated with steam engines, windmills, motorbikes and all things mechanical. As I got older it became an obsession, a real passion and love of the subject.
"My grandfather was my idol and happened to be a brilliant engineer. My father is also a mechanical engineer so in many ways it was in my blood.
"Before being employed at Hampshire Cultural Trust, I'd previously worked restoring pre-war Lagondas and Invictas for clients based all over the world. I'd studied motor vehicle repair, welding and fabrication and mechanical engineering. I wasn't so interested in the modern world, rather I wanted to learn as many skills from the past as possible.
"For reasons that escape me I ended up for a few years working as a lecturer at Basingstoke Technical College. I had good career progression but I really missed working with my hands. Long story short, I was on the lookout for new employment. I wrote a letter to the Hampshire Museums Service, as it was then, seeking any vacancies and from then on everything just seemed to fall into place.
"Sean, my predecessor, was due to retire and his position needed to be filled. Having restored my own steam engine, as well as my previous mechanical engineering experience, I was fortunate enough to be offered an interview and successfully got the job. I'm a very lucky man."