A big priority for Forest Arts Centre in New Milton is to encourage wellbeing through the arts, something that is so important in times like these. This Global Wellness Day, Saturday 13 June, we have a range of bookable sessions plus activities accessible via Facebook.
For those who cannot access Facebook, some activities can be found here to enjoy via Culture On Call. Bookmark this page and check back throughout the day!
All activities are free, but donations are welcome - find out more about how you can support us at the bottom.
---
Start the day early and create your own Hygge Corner...
---
9.30am: Stretch and Flow with Christina Binney
Christina is a local Hampshire Artist and her stretch and flow class is ideal for young people wanting to better their flexibility.
---
11am: Seated Stretch with Kara Woodford
Kara is an Arts University Bournemouth student and she has produced a simple seated stretch for her final exam at university - we wish Kara the best of luck in the future!  This stretch is designed for the over 60's.
---
12.30pm: Gentle and Chair-Based Yoga
Join our yoga tutor Julie for a 30 minute gentle sequence. This sequence is designed for the over 60's and perfect to follow on from Kara.
This video is taken from our Spring term of online yoga classes. The Summer term is bookable via our website now: six videos and six meditation clips available on demand to watch at times that suit you.
---
1pm: Knitting with a Purpose:  
This fun, knitting tutorial will be accessible here at 1pm so keep an eye out! This written pattern has been created by the Forest Knitters from Sit, Knit and Stitch which is now available to pre-book and join live online every Wednesday at 10am.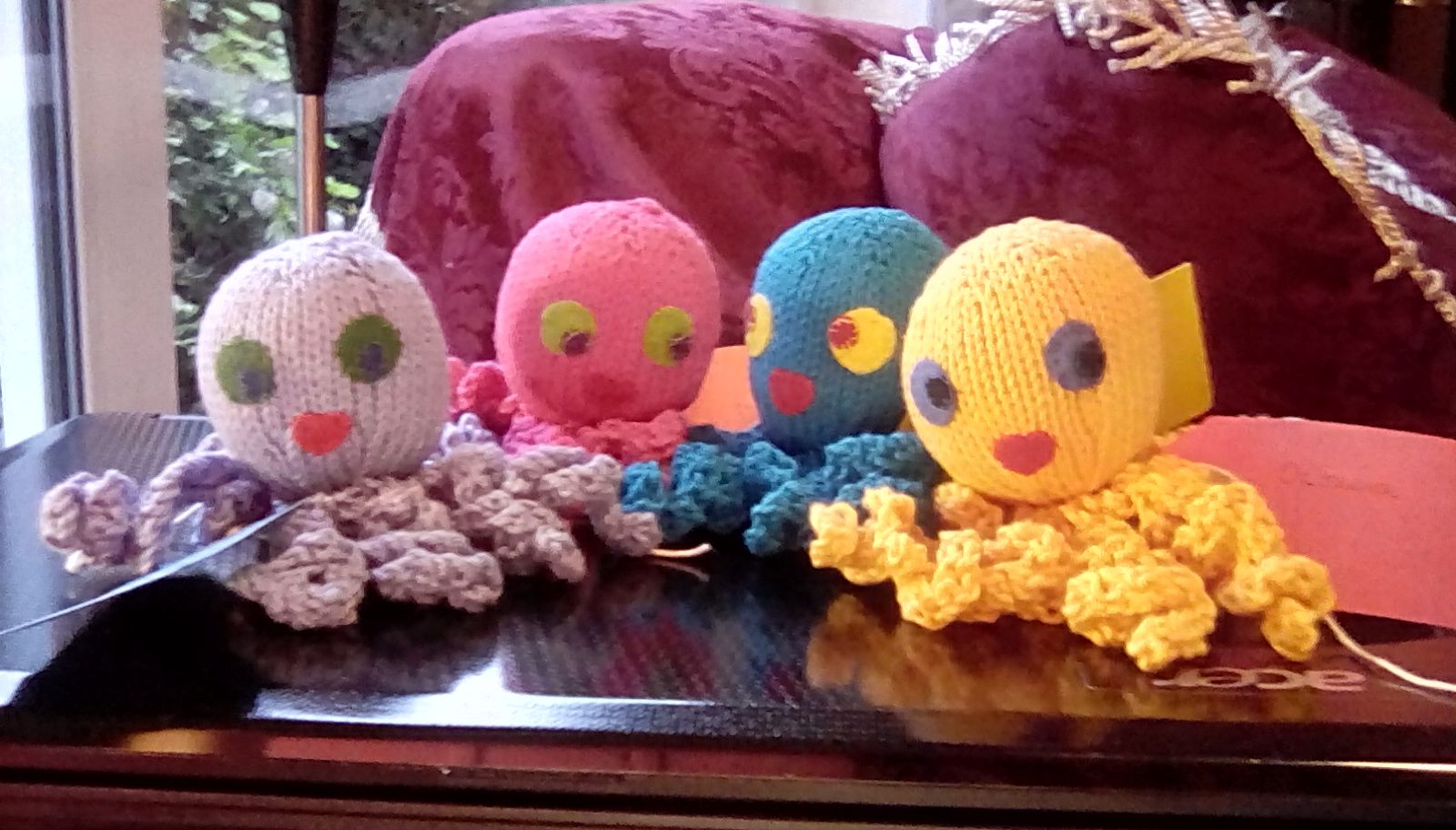 ---
4.30pm: Meditate
Breathe away the tension with meditation led by our yoga tutor, Julie.
---
Here are a few more well-being tools to explore in your own time...
Read Mind Body Spirit Blog
Read the blog from New Forest Mind Body Spirit with posts about holistic well-being and natural healing methods. Posts include Random Acts of Kindness and What is Sustainable Living?
Enjoy Mindful Colouring
Find a quiet spot in the garden or house and take some time out for a spot of creativity. Creativity of any kind is so important right now for our mental health. Download some lovely adult colouring sheets here!
Poetry for well-being with the Hampshire Poet
The Hampshire Poet 2020 poet and educator Kathryn Bevis, founder of The Writing School in Winchester has led a series of live, online poetry courses, Poetry for Wellbeing. Until 10 June, Kathryn will be reading 17 of the poems created by participants in Poetry for Wellbeing on Culture on Call. Watch the latest one here.
Red House Museum and Gardens: Still Curious - Dementia Activity Pack
Designed by the Still Curious team at the Red House Museum, these activity packs are designed with people with dementia and their carers in mind, but are open for all to download and enjoy. 🌼 Still Curious is a two year, funded project that is being run at the Red House Museum and Gardens in Christchurch, focused on increasing the accessibility and enjoyment of local heritage for people with dementia and their carers. Download the latest pack here.
---
Help change lives through culture...
At Forest Arts Centre, we run a wide variety of workshops, classes, events and projects for both young and old, with particular emphasis on people who are hard to reach or vulnerable and would not normally be able to access arts and culture.
 
As we cannot currently run events in our venue, this Wellness Day we want to stay connected by providing you with ways to look after your health and well-being during these strange times. All Wellness Day activities are developed by local tutors and are free to attend, but if you are able to make a donation, any support you can give will help us keep people connected as we face uncertainty in our future funding.
 
We are appreciative of the continued support and generosity of all our customers and supporters. If you are able to, please donate here to help change lives through culture. Thank you.
---