On the Move is a Hampshire Cultural Trust project, funded by the Esme Fairbairn Collections Fund, which focuses on making collections accessible for wellbeing. Over the past eight months our fantastic team of volunteers have been researching the transport collection and bringing to life the stories connected to these objects.
This time we're taking a look at a Romani Caravan from the 1880s, on display in the showground of Milestones Museum. It came into the collection in the late 1970s and is a really beautiful vehicle that was a comfortable home for travellers in the late Victorian period.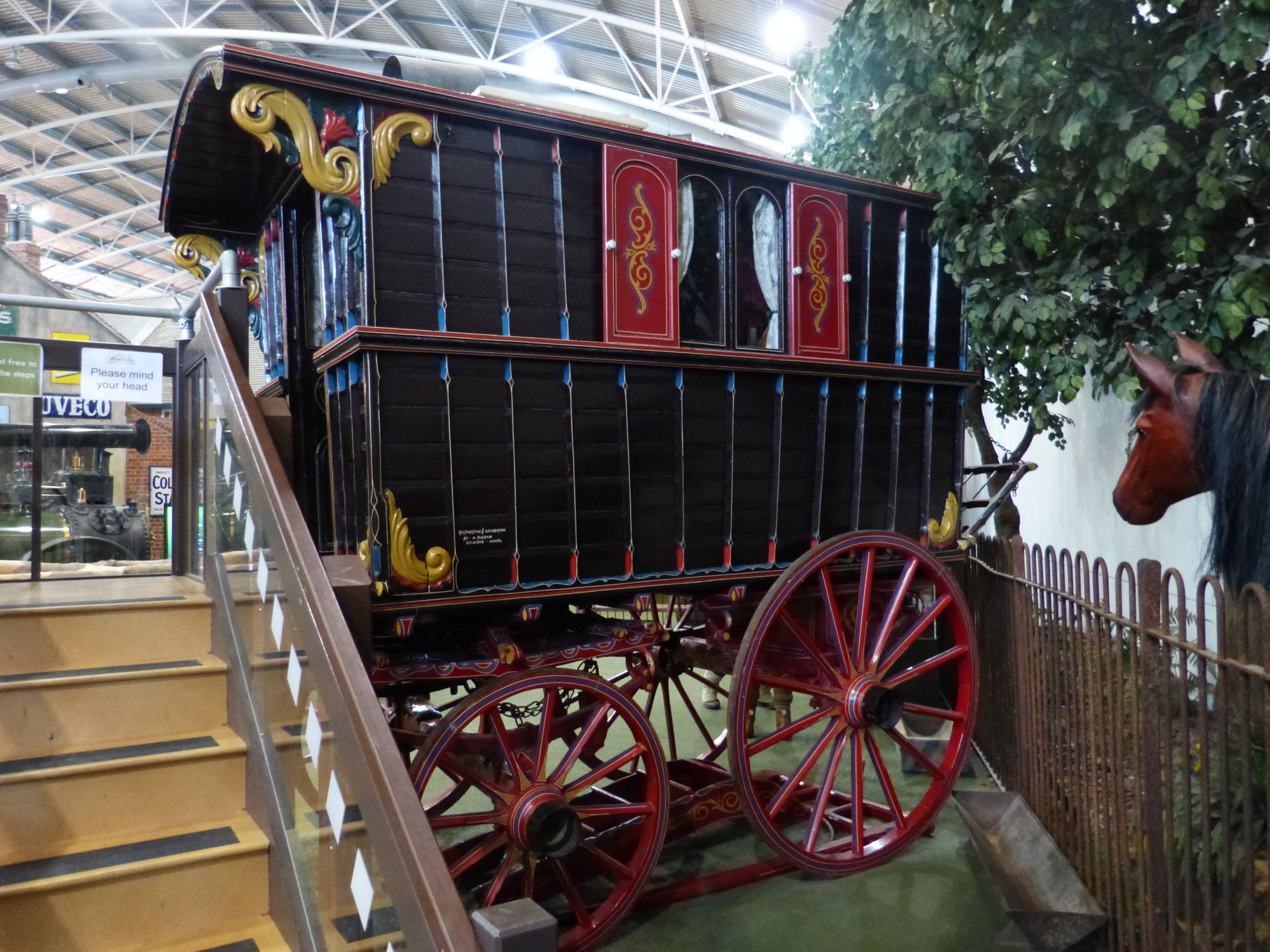 Known as a Vardo in the Romani language (meaning cart), these highly decorated wooden caravans have only been used by Gypsies since about 1850. Before this they walked on foot with all their possessions loaded on a cart, sleeping in tents made of hazel twigs and canvas.
This caravan is in the Reading style, named for the town that first made them, and is the style that most people imagine when thinking of a traditional gypsy wagon. Dunton and Sons of Reading were the original builder of this type of Vardo, however ours has possibly been built by Brayshaw, who started as blacksmiths and wheelwrights in the late 19thcentury and by 1889, were making carriages for Romani families and showmen.
Agricultural Fairs in Hampshire in the 19thcentury were well attended by Gypsy families looking for an opportunity to sell their wares, as well as looking for seasonal work in the New Forest such as fruit picking, charcoal burning and horse trading. One such fair was the Weyhill Sheep Fair near Andover which began in the 11thcentury, a mural of which can be seen in one of the upstairs rooms in the Weyhill Fair pub.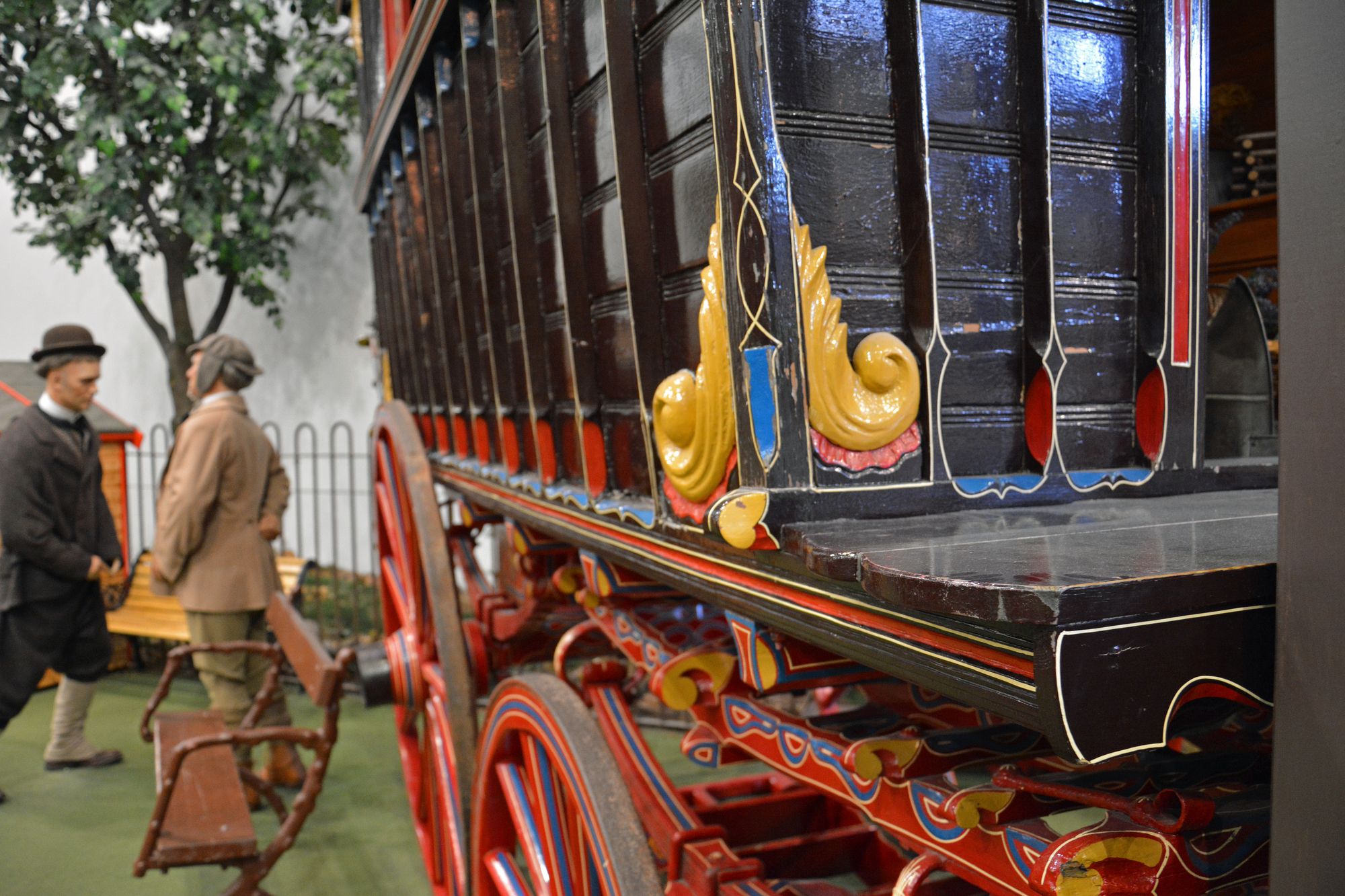 This wagon is highly decorated with brightly coloured wheels and chassis, carved porch brackets and scrolls and line patterns inside and out. This ornamentation and intricate carving would reflect the tradition of the community, with families often having particular designs and colour schemes.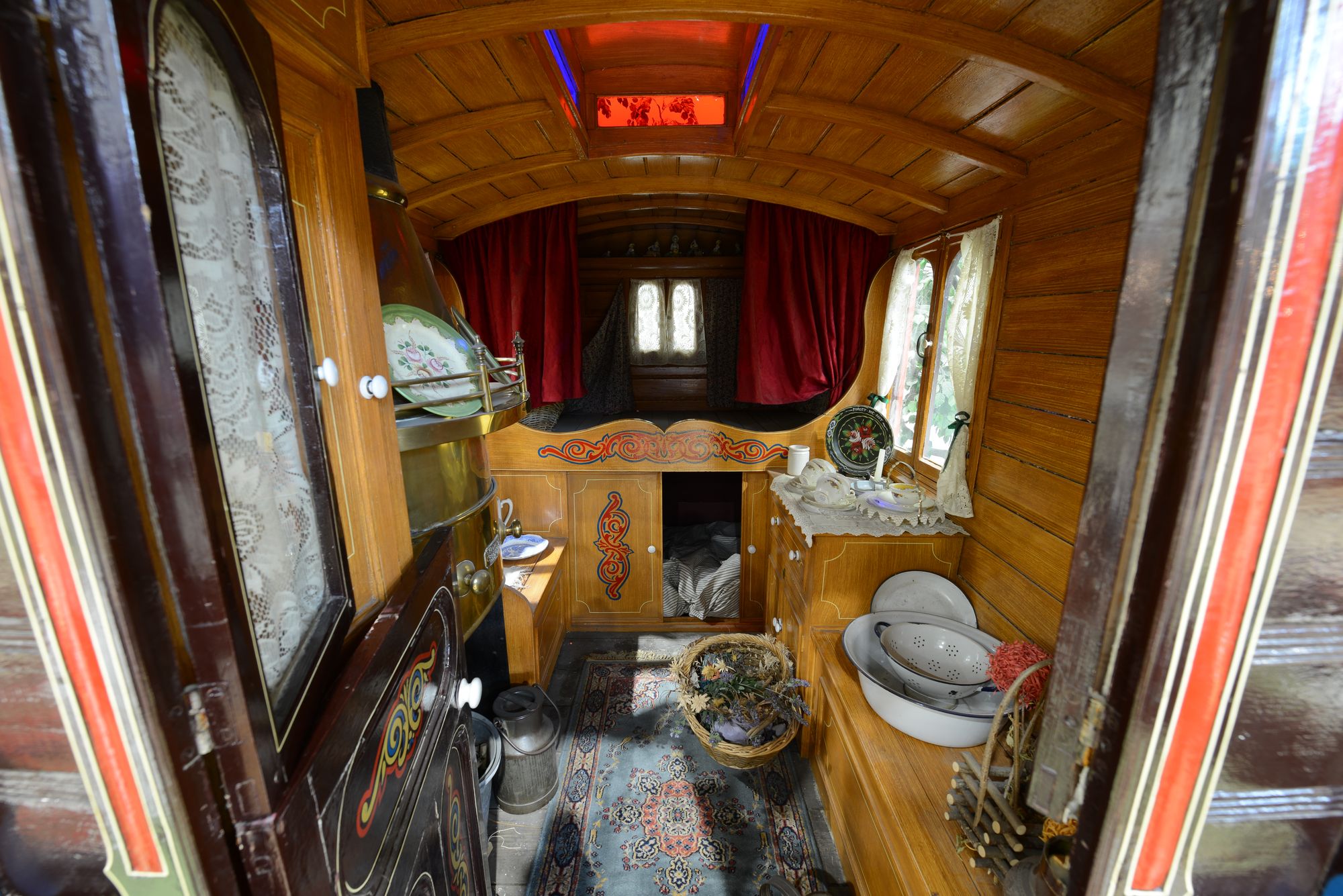 Inside features a Queen Anne woodturning stove, with the chimney set on the "driver's side" of the roof so it wouldn't get caught in overhanging branches along the roads. A very comfortable raised bed with velvet curtains creates space for an additional sleeping area underneath. There's also a skylight known as a Mollycroft in the roof, which was probably a later addition as these didn't appear in Romani Vardos until the early 20th century.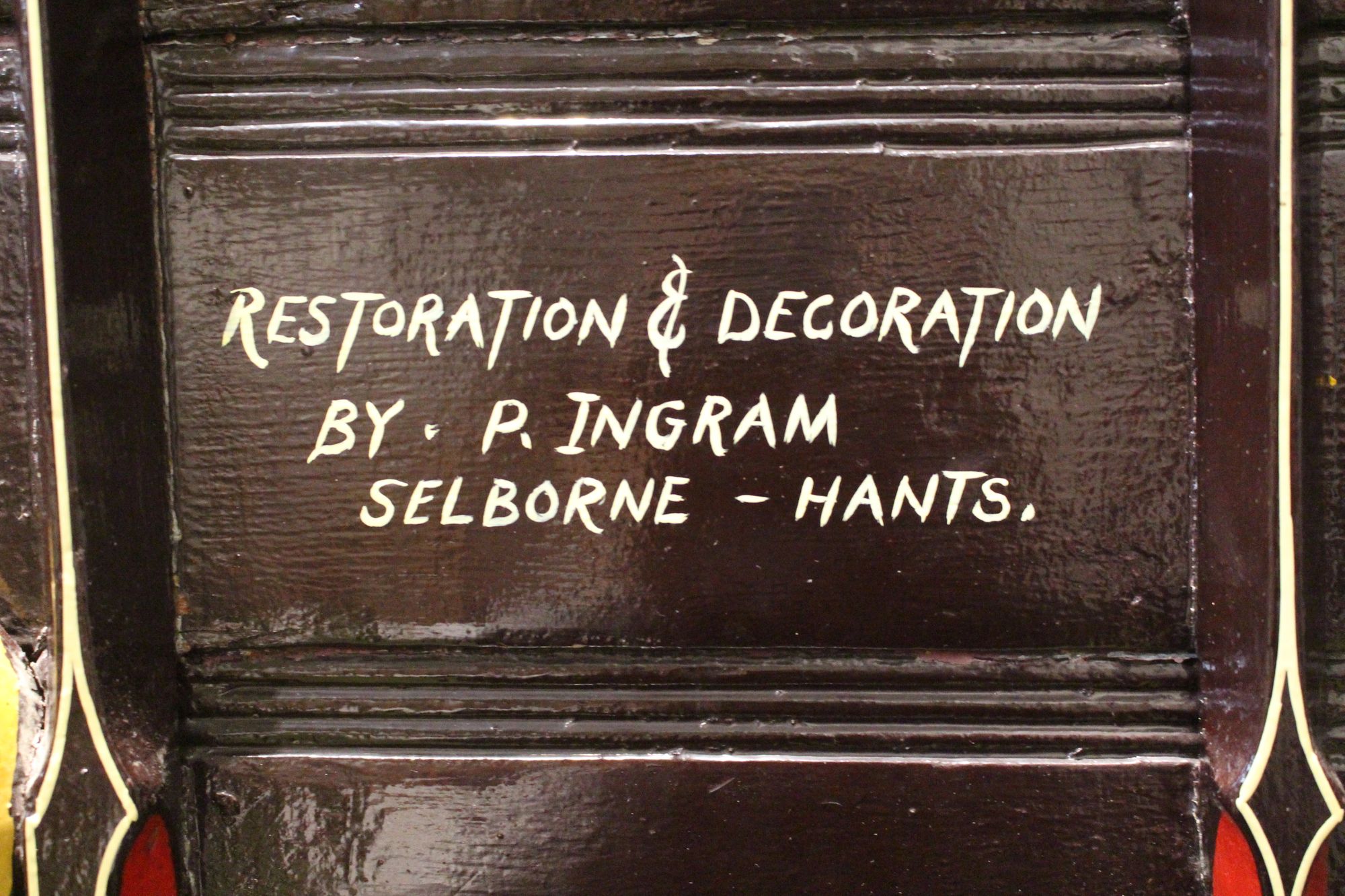 Our Vardo has been beautifully and lovingly restored by its previous owner; Mr. P. Ingram. His signature can be seen on the side of the wagon. Have a look for it next time you're at Milestones!
---
Click here for more information about On The Move.
For more information about Hampshire Cultural Trust's collections, click here.
For information about the Esme Fairbairn Foundation, click here.
---
---
If you have enjoyed Culture on Call and you are able to make a donation, please click the link below. Any support you can give will help us keep communities connected to culture in these difficult times.