In our 21st century western society we don't give a second thought to a woman wearing trousers or a suit. Yet, for centuries, women have been trying to put comfort and practicality ahead of the suffering and restrictions of conforming to the standards of conventional women's fashion, by wearing men's clothes.
The Function, Fashion and Freedom exhibition at Westbury Manor Museum, Fareham tells this story using several original costumes from the collections in the care of Hampshire Cultural Trust.
Below is a selection of these costumes.
Trouser and jacket in heavy navy cotton, 1930s.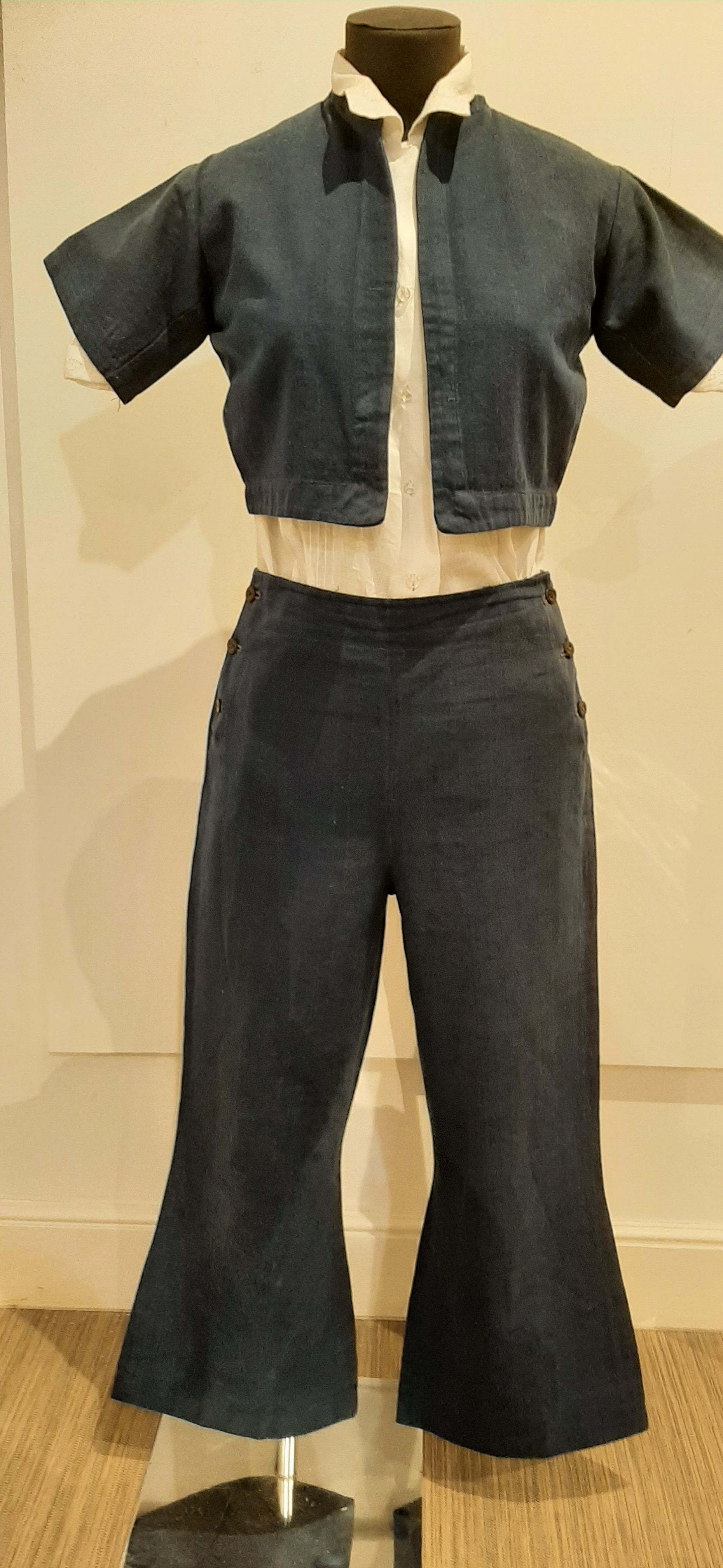 The growing influence of Hollywood on women's fashion in the 1920s and 30s can be seen when casting an eye over this costume — an androgenous look made popular by stars such as Katharine Hepburn and Lauren Bacall.
Blouse and pair of cord breeches, Women's Land Army uniform, c.1945.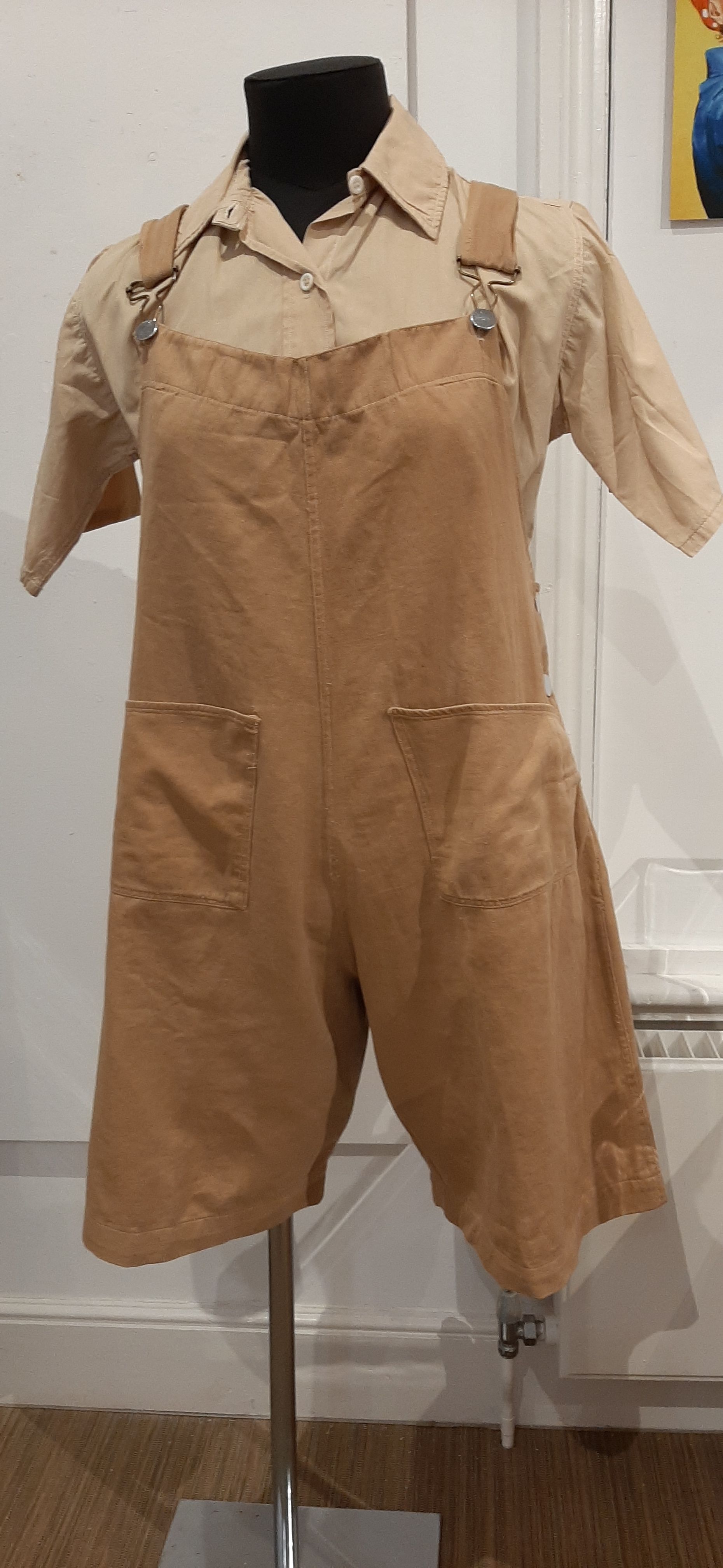 The Women's Land Army in the First and Second World Wars were essential in keeping Britain fed in the face of the deadly German U-boat blockades in the North Atlantic.
As with the recruitment of women to work in factories, there was considerable opposition to women taking on the work of men in agriculture, with concerns that they would want to keep these jobs after the conflicts ended. Governors of the day were forced to pass legislation that ensured those jobs were still available for men returning after the war.
French trouser suit 1967-70. PVC jacket lined with white synthetic fleece.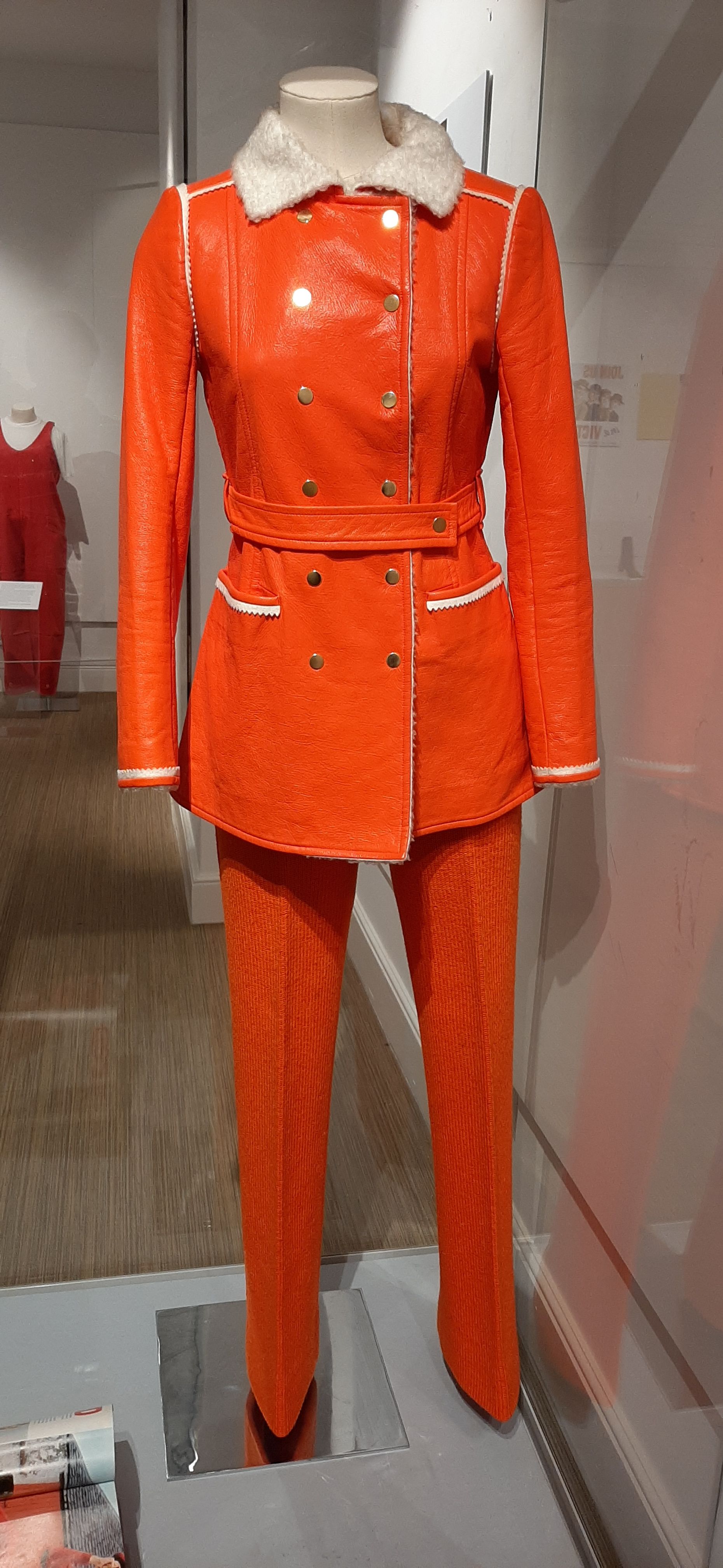 It wouldn't be until the early 60s, with a distinct rise in women going to work, that the trouser suit started to reappear in the workplace as practical office-wear as well as couture fashion.
It was in 1966 when the trouser suit came back in full force thanks to Yves Saint Laurent creating "Les Smoking" Tuxedo.
Dungarees, red cotton, 1980s.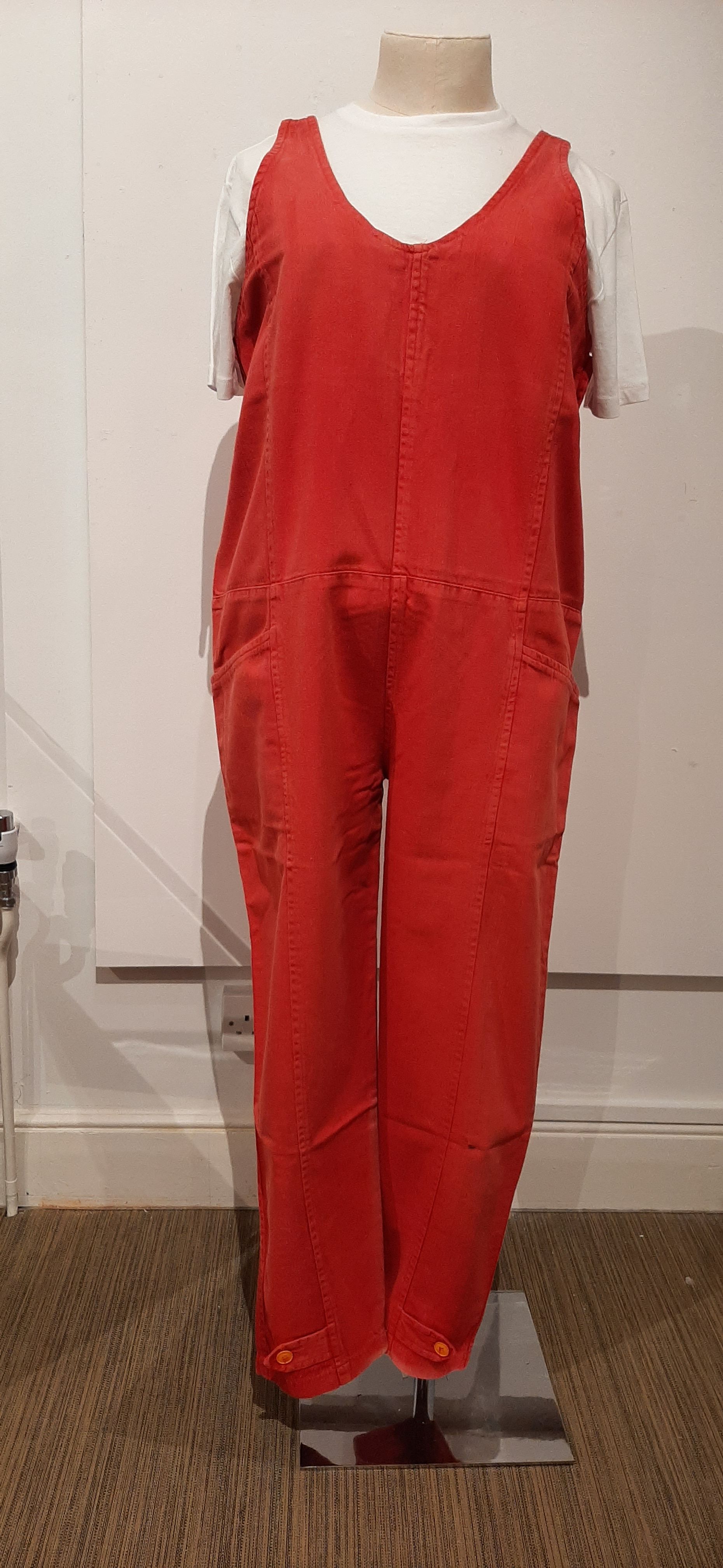 This type of clothing originated in the mid-1800s and soon became standard clothing — mainly for men working in factories, mines and construction sites.
Worn by women for purely functional purposes during the war, in the post-war years dungarees and overalls were given a fashion makeover! Between the 60s and 90s, they became the focus for the clothes of many fashion designers. Following a lull in the demand, these clothes were revived in 2010, with innovative designs sported by prominent celebrities such as Pixie Lott, Rihanna, and Alexa Chung.
---
Function, Fashion and Freedom is taking place at Westbury Manor Museum until 12 March 2022. For more information, please visit the link below.
---