In anticipation of Deirdre Wood's solo exhibition Turn and Return at the newly refurbished The Arc's City Space, we look into one of the objects in our fantastic collection of costumes and textiles and tell you a bit more about what Deirdre has been preparing for this special exhibition.
The collection of costume and textiles cared for by Hampshire Cultural Trust includes embroideries from the 17th century and dresses and accessories from the 18th century onwards. Women's late 19th and 20th century clothes are particularly well represented, as are christening gowns, patchwork quilts samplers, smocks and fashion plates and wedding dresses. In the last 20 years, the collection has acquired fantastic textiles made by contemporary art practitioners, ranging from Alice Kettle to Deirdre Wood.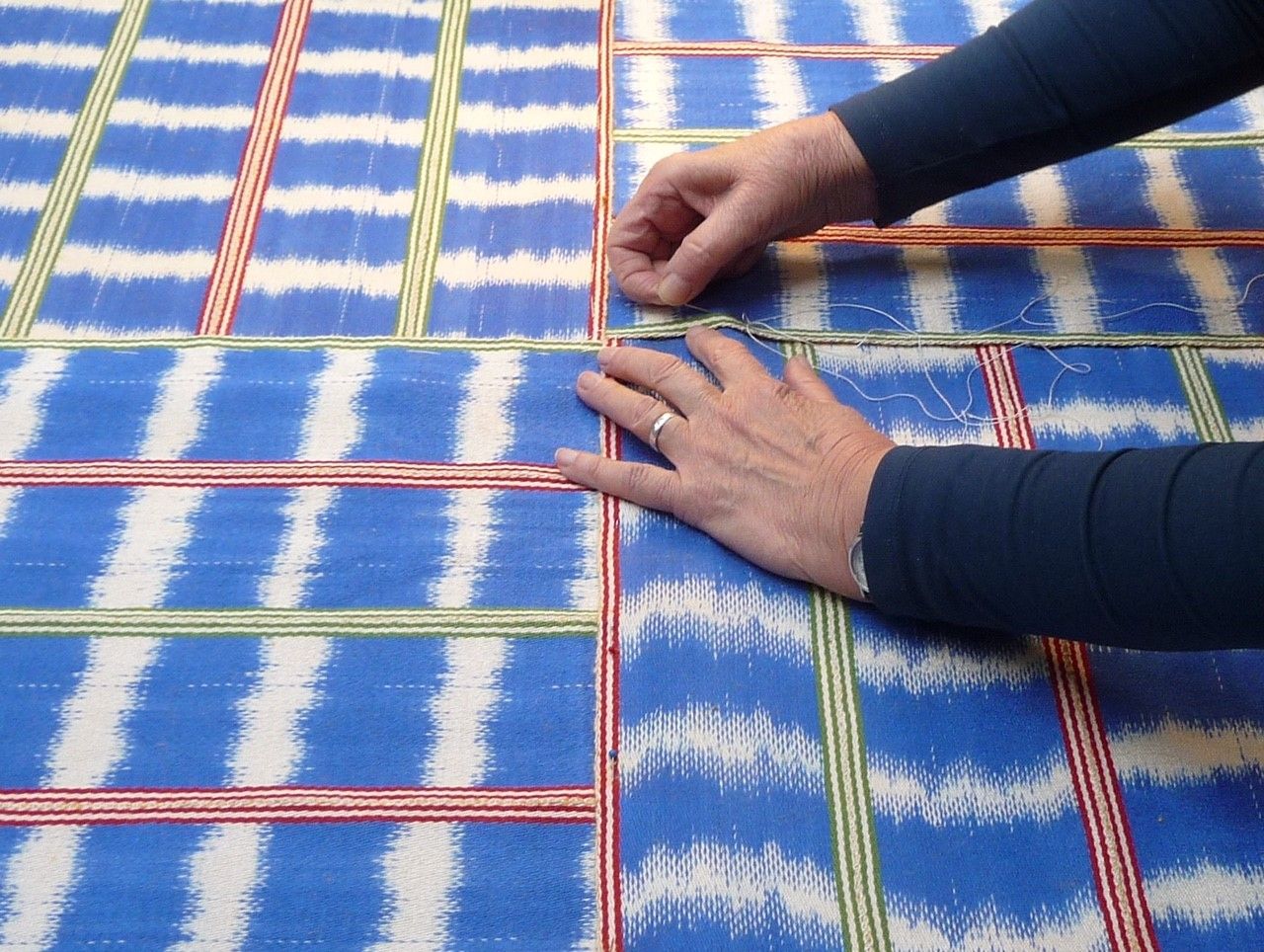 Turn and Return will highlight the astonishing work of textile artist, Deirdre Wood, featuring IKAT and dip-dyed silk, linen and wool. Handwoven in her strip-weaving signature style, the clothes are twisted, turned and sculpted into unique textile architectural wall hangings. The awe-inspiring selection includes an artwork which is part of our collection we care for. Accessioned in 2005, this gorgeous wool woven hanging, made between 2003 and 2004, features characteristic traits and craft-making processes that make Deirdre's work so unique.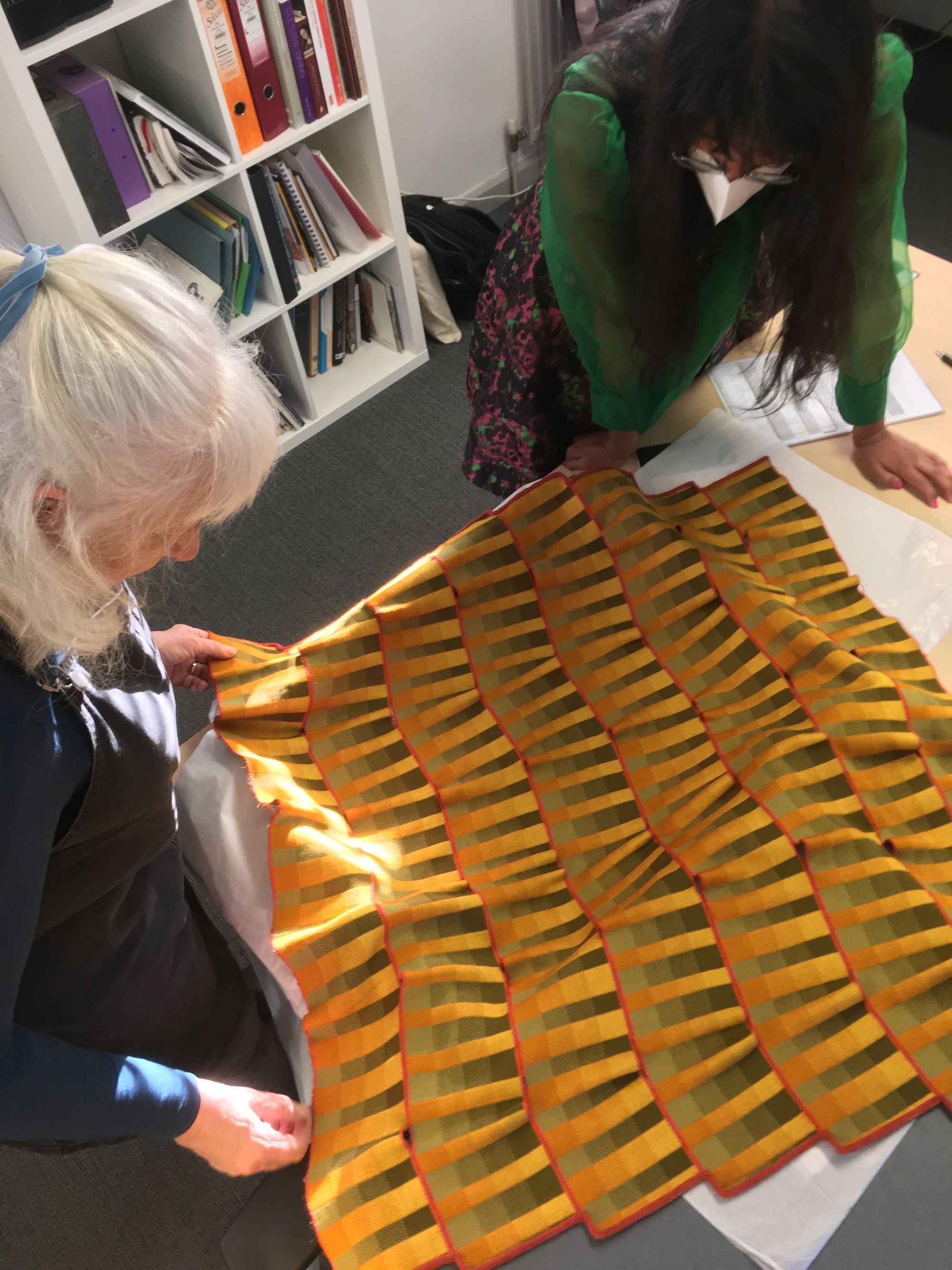 For Deirdre, this woven architectural-like composition is a reflection of textile practice, which she describes as a "rigid discipline". Approaching weaving in a mathematical manner, she explains that she is always counting threads, wondering if there are too many or too few. As a scientist, Deirdre thinks of each of her artworks as an experiment, "Every piece I do is an experiment. It is very satisfying, I just keep going." Deirdre uses three traditional techniques in weaving and dying: IKAT, attaching warp to the loom and hand-weaving textile on a Swedish counter march floor loom using a backed-cloth structure. In our future Culture on Call article, we will give you more details about the masterful craftsmanship of Deirdre Wood and IKAT Textile Technology and its fantastic origins in Central and South Asia.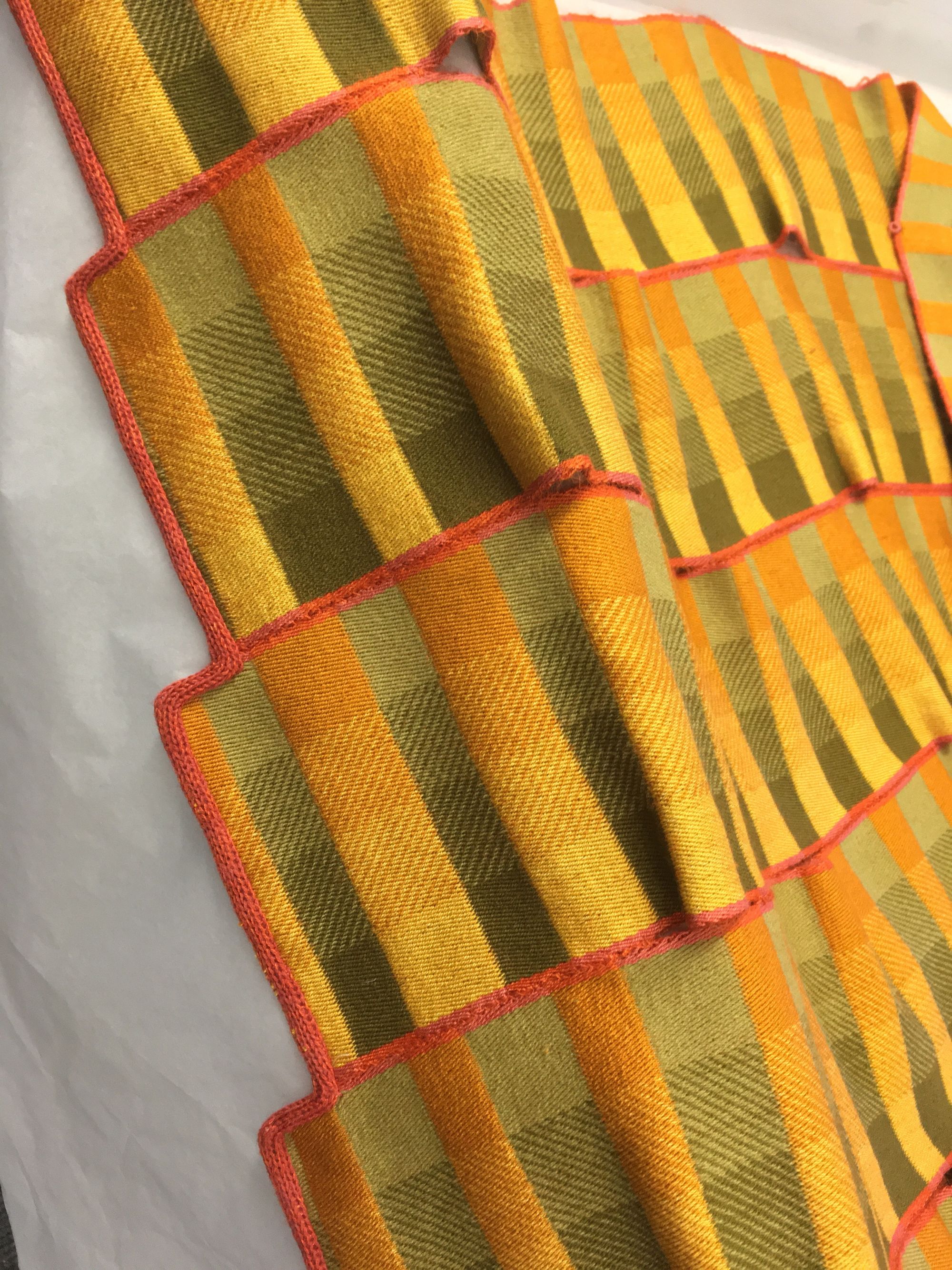 Turn and Return will feature more bold patterns and lively textiles, and three never-before seen woven textiles, custom made by Deirdre for this exhibition. One of which was partially made in our Chilcomb offices, where Deirdre traced the design pattern on paper: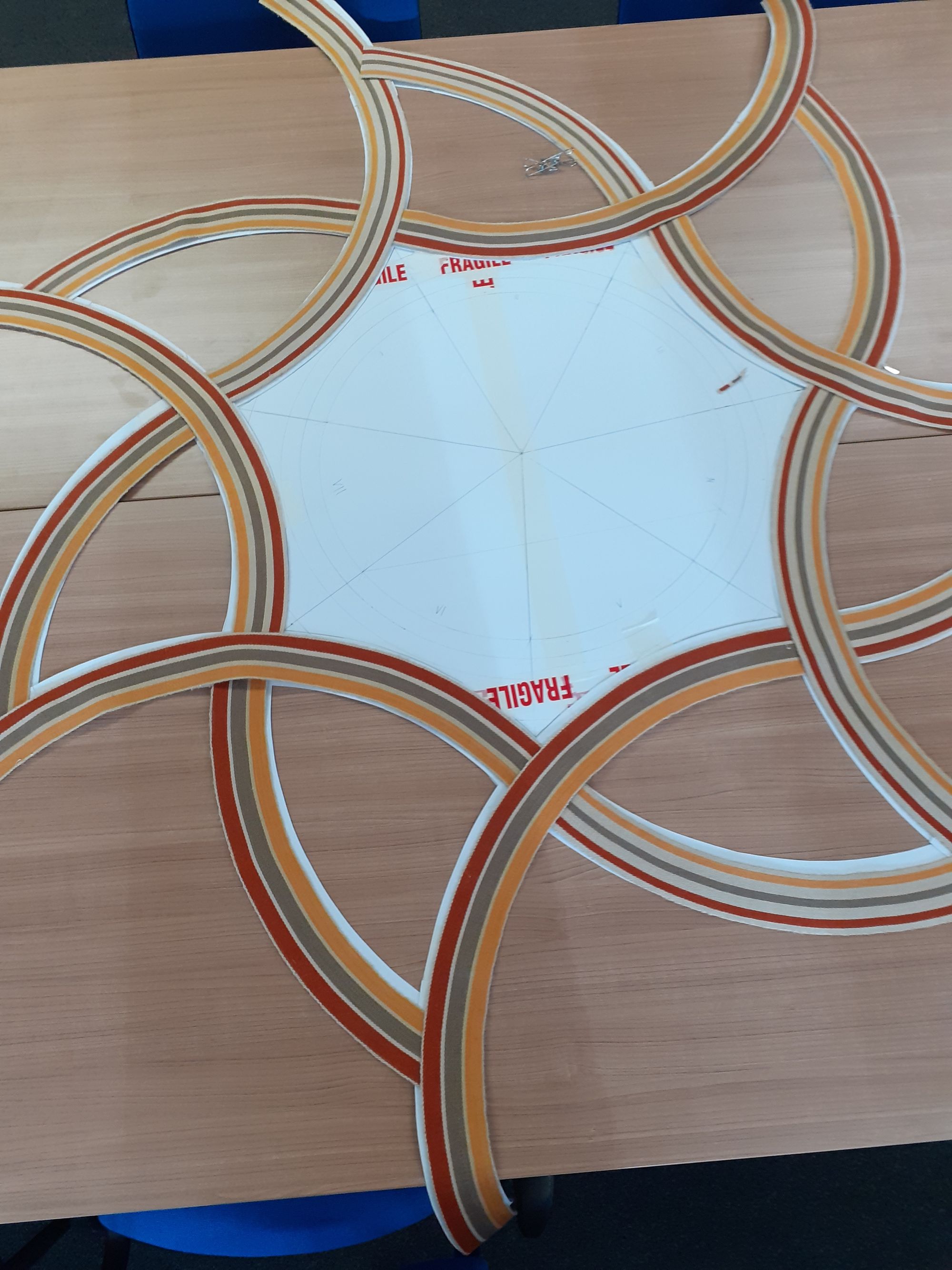 Take a sneak peak at these fantastic textiles below.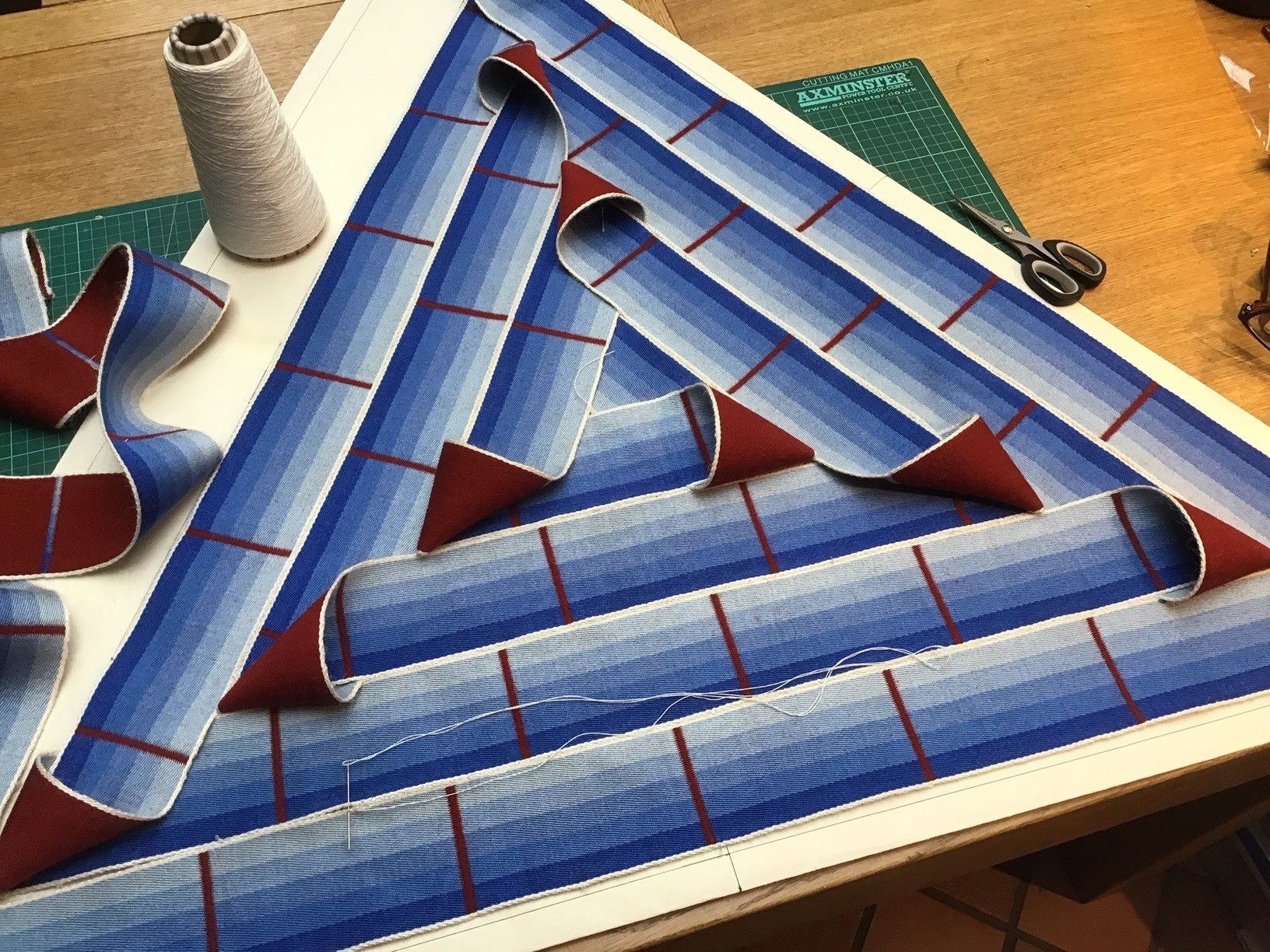 Turn and Return opens on 18 February and closes 3 April 2022. All artworks, unless otherwise stated, are on sale.
To find out more about Deirdre's work, make sure to visit Turn and Return and visit Deirdre's website.
Make sure to check out all our fantastic events, exhibitions and workshops at The Arc.
---