The music landscape may look a little different this year, but that hasn't stopped the creativity! We chatted to Seb and Polly from three piece dark-folk trio Provincials, ahead of their live streamed gig at West End Centre tonight, to see what they've been up to over the last few months. Check out the full interview exclusive to Culture on Call...
---
Catch Provincials alongside singer-songwriter Krista Green live streamed from West End Centre tonight at 8pm. £10 tickets (per screen) are available to book* via West End Centre, Ashcroft Arts and Forest Arts.
*Please note: this gig has now passed. Tickets are no longer bookable but you can explore West End Centre, Ashcroft Arts Centre and Forest Arts Centre for even more events coming up online and in venue.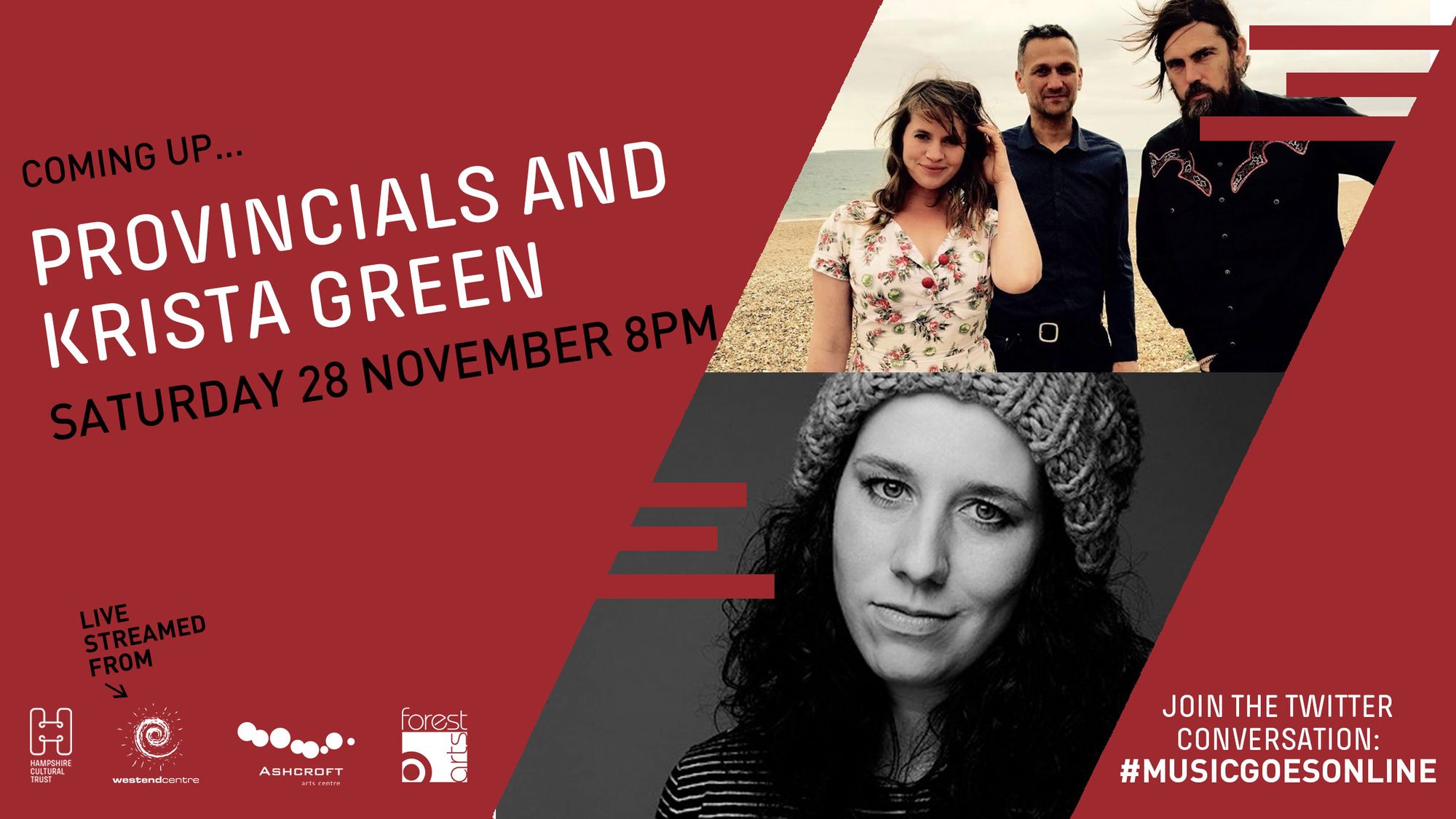 ---
Follow Provincials on Facebook, Instagram and stream their album The Dark Ages via Spotify below or visit their bandcamp.
---
If you have enjoyed Culture on Call and you are able to make a donation, please click the link below. Any support you can give will help us keep communities connected to culture in these difficult times.