Over the last couple of months the Arts Open Exhibition has been a huge success. With over 170 pieces submitted to Ashcroft Arts Centre (Fareham), Forest Arts Centre (New Milton) and West End Centre (Aldershot), all displayed online here on Culture on Call. Most of the beautiful artworks are still available to buy and have been created by hobbyists, aspiring and professional artists of all ages, from children to adults in different sizes and mediums and subjects, with Sue Miles and her acrylic painting, Christchurch Priory, being crowned as the People's Choice winner.
The fantastic news doesn't stop there.
Artist Chantal Meza plans to donate 100% of her artwork sale to Ashcroft Arts Centre, with artist Juliet Taylor planning to do the same for Forest Arts Centre. Both donations will contribute to helping us keep communities connected. Find out more about the artists and their work below.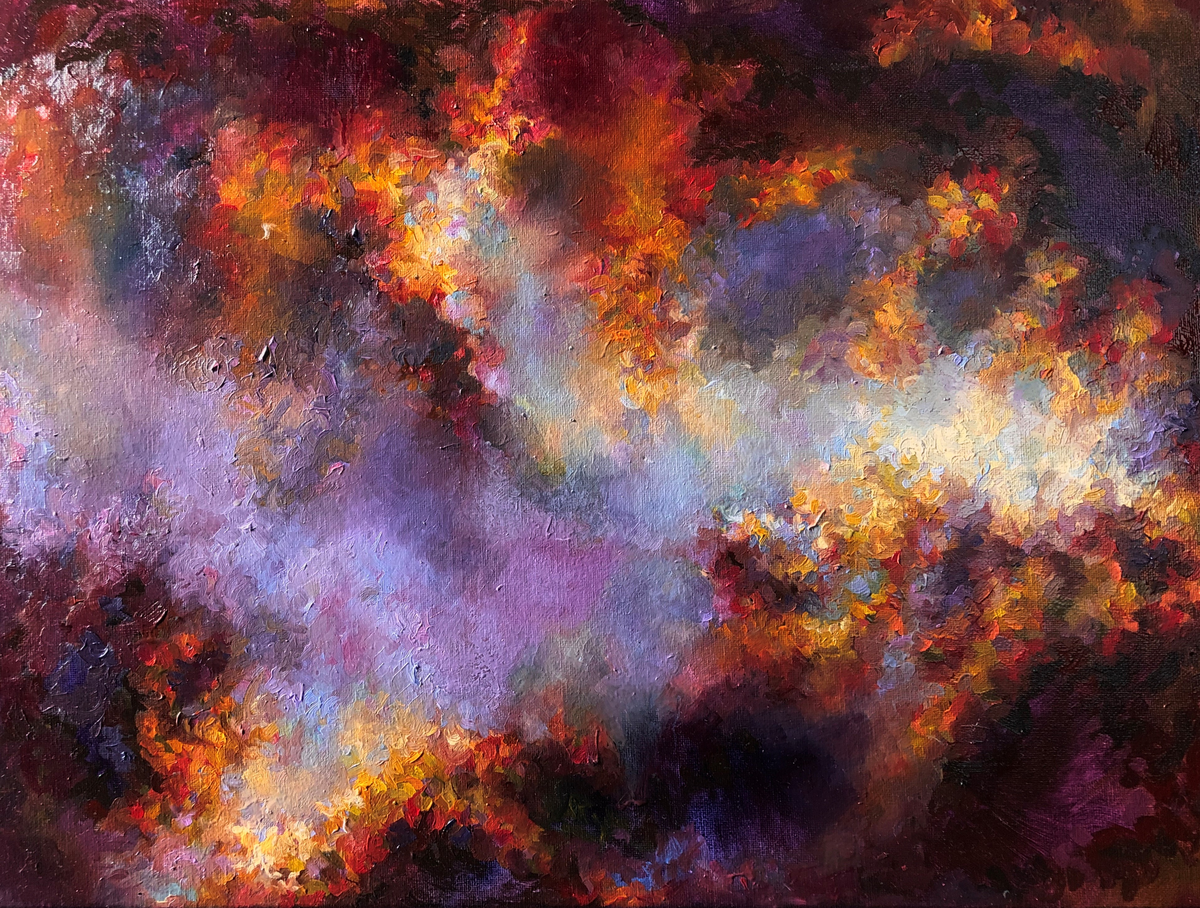 About the artwork
Chantal believes that mainstream representations of, what philosopher and critical activist, Adrian Parr has called, the "wrath of capitalism" portray images of the world to be romantically preserved or one that is catastrophically fated by cataclysmic events to come. At this critical juncture in human history, with humans themselves now seen as the greatest source of planetary change (what is now referred to as the age of the Anthropocene), we desperately need to find reasons to believe in this world. This is not to deny that ecologies change. But it is to imagine that we can allow unpolluted ecologies to thrive, to continue to present their own story of colours, and in the process give to us the gift of feeling all too human. Visceral ecologies imagines the possibility of such a condition.
About Chantal
Born in Mexico 1989 and based in the United Kingdom, Chantal's home environment placed her amongst many local stone artisans whose unique regional skills date back to the pre-Hispanic period. The crossover between the old artisan techniques and Chantal's self-taught methods represent both a marriage and a visual memory of experience that allows her to connect the real with the abstract in ways that have become a fundamental part of her contemporary ideas about the need for an abstract engagement with the world.
Her work has been exhibited in more than 20 collective and individual exhibitions in prominent museums and galleries in Mexico and more recently in the United Kingdom. She has also been commissioned to produce public works, interventions, while providing requested donations of works to institutions and non-governmental organisations. Among her recent achievements include a notable public recognition for her contribution to culture in her province in Mexico and the publication of her work in a number of prominent international media outlets, including the Los Angeles Review of Books, La Jornada and ArtLyst, among others. Her latest initiative includes leading a project that brings together a number of international academics discussing the 'State of Disappearance' in collaboration with the political philosopher Brad Evans.
"It gives me a great joy to know that my Visceral Ecologies XVIII piece has been donated to the Ashcroft Arts Centre. It means a lot to me every time my artwork finds a place in spaces like this, where there is a constant work for the arts. I believe it is very important to recognise and support those who open up the doors to spaces in our communities so we are able to recreate ourselves, to connect with artists that can show us other possible worlds." - Chantal Meza
We're delighted that Chantal plans to donate the proceeds from the sale of this artwork to us. If you are interested in purchasing the £280 artwork, please get in touch by contacting ashcroft@hampshireculturaltrust.org.uk.
---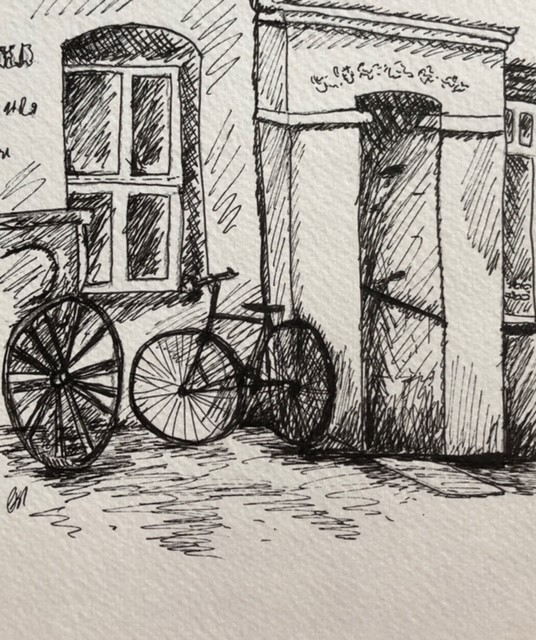 About the artwork
During Lockdown 1.0, in the summer of 2020, Forest Arts Centre created The Big Picture with local artists. The piece was created by individuals taking a section each to recreate an old picture of New Milton, building a collaborative montage of where they live. The piece reflects on the history of the town and highlights a real sense of community.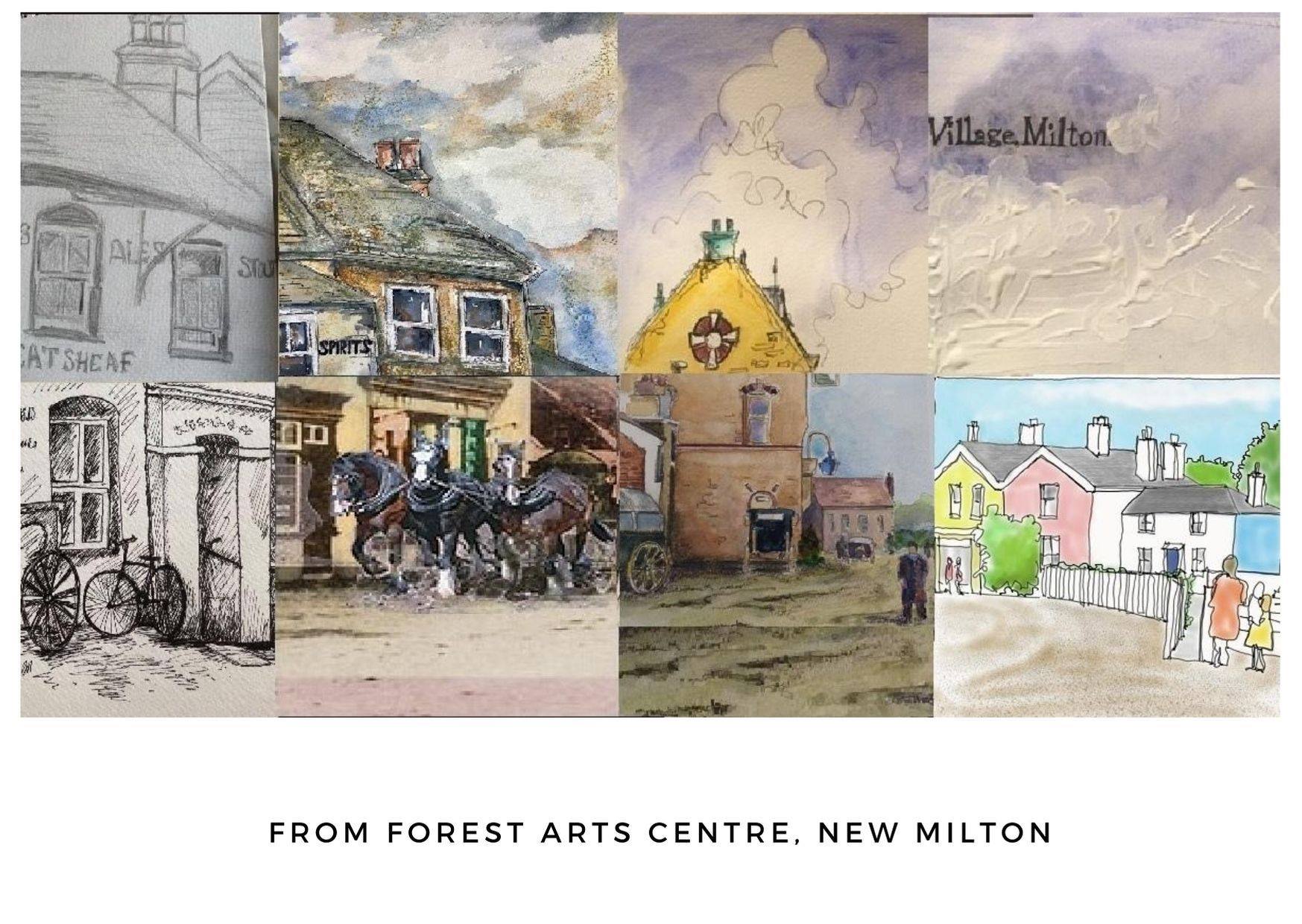 About Juliet
Juliet is visual and dance artist living in Dorset. Juliet studied art at A-Level and since then has continued to practice and exhibit at her local art club and create bespoke pieces for family and friends. Juliet enjoys working with different mediums, especially pen and ink, and she has a passion for interdisciplinary art and loves to incorporate dance within her visual artwork. Juliet has close connections to the Forest Arts Centre and hopes that with her donation she can support us through this period.
Juliet's section of The Big Picture is the featured piece and we're thrilled that she also plans to donate the proceeds from the sale of this artwork to us. If you are interested in purchasing the £50 artwork, please get in touch by contacting forest.arts@hampshireculturaltrust.org.uk.
---
If you have enjoyed Culture on Call and you are able to make a donation, please click the link below. Any support you can give will help us keep communities connected to culture in these difficult times.