Today is Milestones Museum's 20th birthday! The date marks 20 years since the museum was officially opened by HRH The Duke of Edinburgh. Unfortunately, we are not able to share a cake and celebrate this anniversary as we would have liked to, so instead we have been collecting your happy memories of Milestones!
We've published your happy Milestones memories below. If you haven't sent us your yet and would like to - its not too late! Click here to send us your Memories of Milestones.
---
Great to be back at Milestones after lockdown
I can remember my first visit to Milestones 20 years ago. Walking down the steps and seeing for the first time 1940s right in front of your eyes. I visited with my two daughters, and they will never forget the man on the toilet. Fast forward to now, and I share the special memories of Milestones with my 6 year old granddaughter. I collect her from school every Friday, and her favourite thing to do is visit Milestones. She climbs aboard the bus, builds a bridge, solves a puzzle and plays in the penny arcade. Milestones to us, is remembering the past and creating everlasting memories for the future. I hope in years to come my granddaughter will remember this place as a special memory that she shared with her granddad and she continues the tradition, by visiting with her own children to Milestones and remember what was once in the 1940s.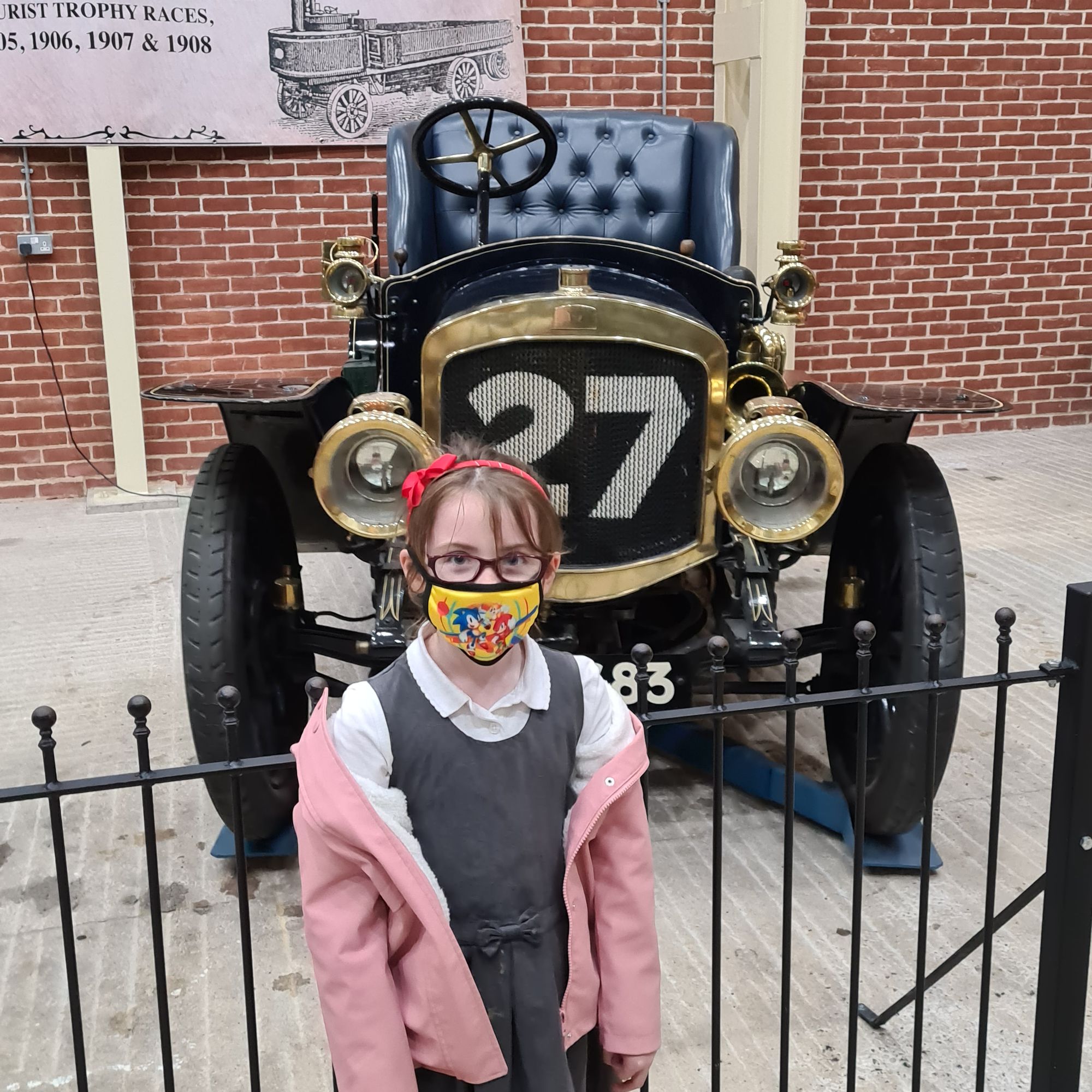 Phil, Basingstoke.
---
A bit of history
We went on the punk rock day and it was fantastic. Like 2 exhibitions in one.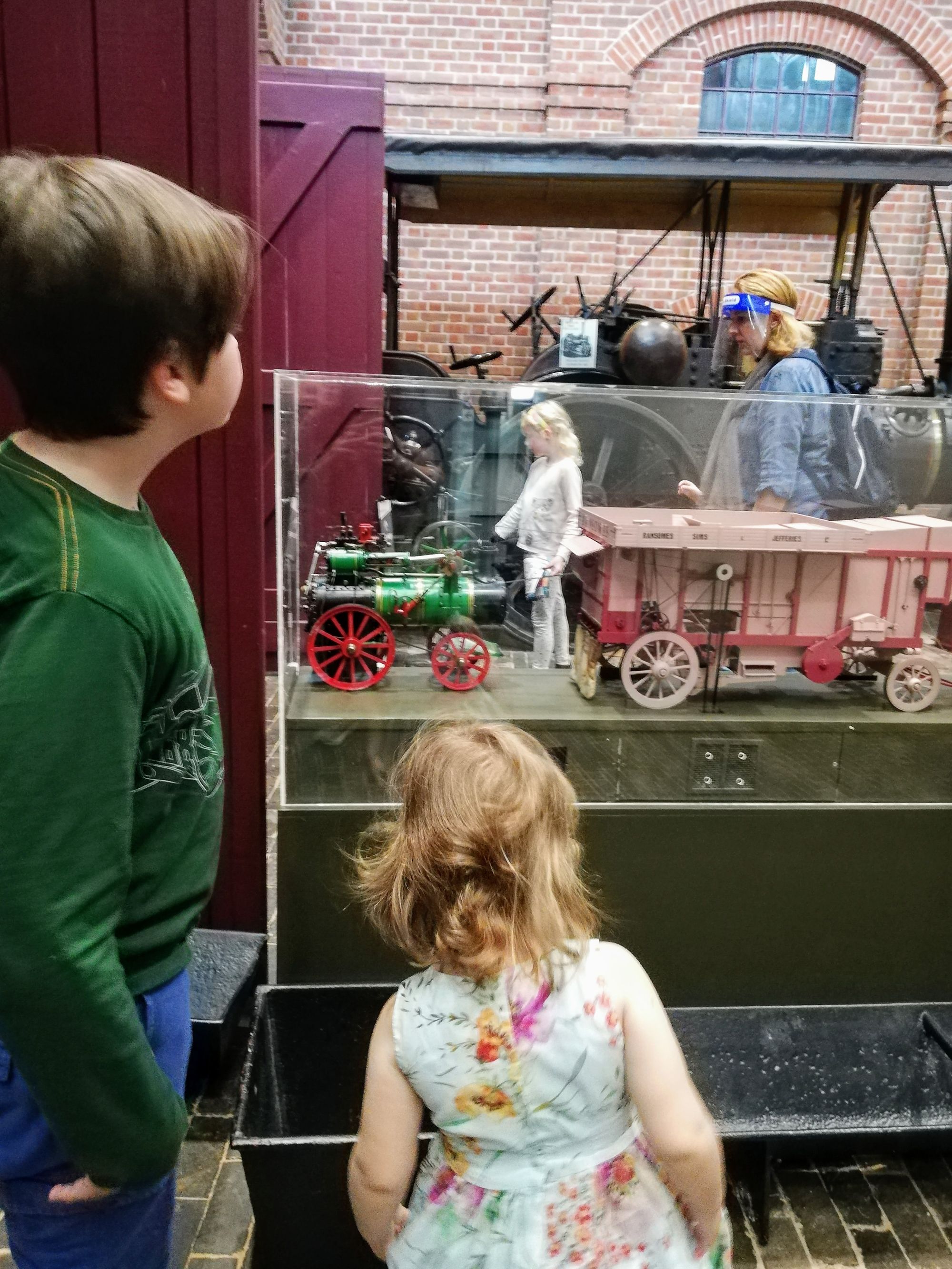 Flavia, Southampton.
---
As a volunteer 'costumed interpreter' portraying a WWI soldier, I get many visitors asking about my exhibits and I am able to help quite a few find the stories of their relatives who served. Two memories stand out of children... Firstly, a girl in her class looked at my trench lantern with its burner and candle and asked, 'Why does that oil lamp have a candle, you do not need a candle in an oil lamp? I explained the reason to her - she has been the only person (among even learned adults) who has actually noticed this peculiarity of design! Secondly, another young girl with her mother, she listened to my stories in total silence, no questions. Just days later, her mother sent to Milestones a poem her daughter had written about 'Remembrance' - a wonderful achievement showing she had fully understood its meaning. Just two of the many children who come to Milestones who take away with them more than anyone would realise!
David, Basingstoke.
---
Memories
Have visited on several occasions during the past 20 years, but about 13 years ago the Hampshire Fire Service had a display. I had brought my elderly mother, who thoroughly enjoyed the day, spoke with Fire Service, ending with an invitation to visit their Headquarters and their small museum, and her photo making front page of a staff magazine. She discussed her memories of being in the service during WWII.
Liz, Newbury.
---
My first visit to Milestones I was in total awe! I felt as if I'd stepped back in time, that's how real everything felt. I also remember walking down the little alley way to the yard of one of the houses & seeing 2 red doors. One was the coal shed & the other was closed, I was daring & curious so I opened. Didn't exactly jump however wasn't expecting it to be an outhouse with a mannequin!!!!! Was funny 😂🤣😂🤣
Stacey, Southampton.
---
Family Teamwork
Just chilling together as a family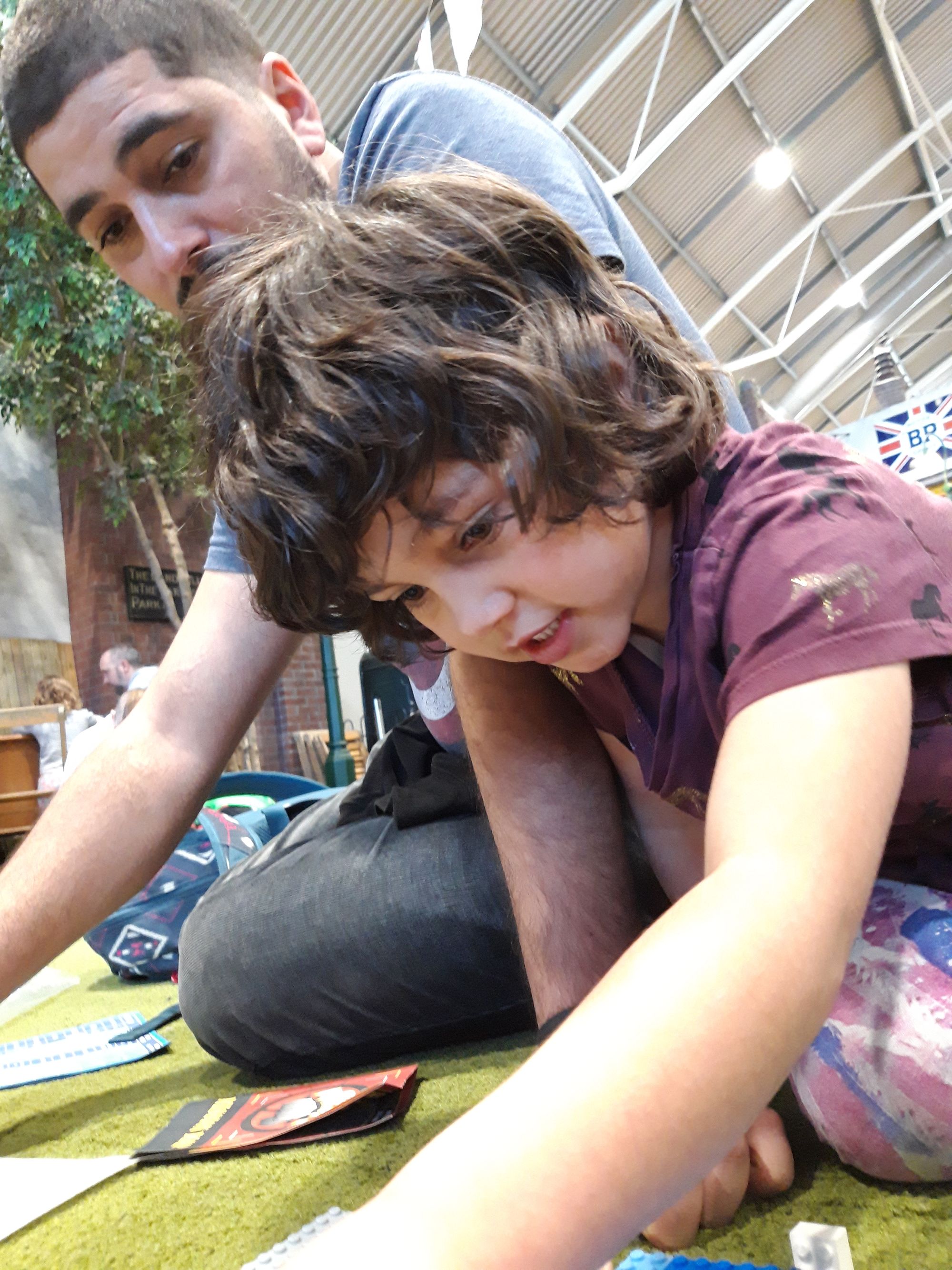 Adham, Fleet.
---
I guess it was 2005 before I first visited Milestones with family visitors and it was a wow moment for us all. I then realised that many of the engines and vehicles were run on special occasions... a great spectacle. So for any out of town visitors Milestones was a must. One day in the pub I got chatting to Sophie , who was practising the piano and said why not become a volunteer... so I did. But still waiting to drive a steam engine .
Rod, Basingstoke.
---
Joining in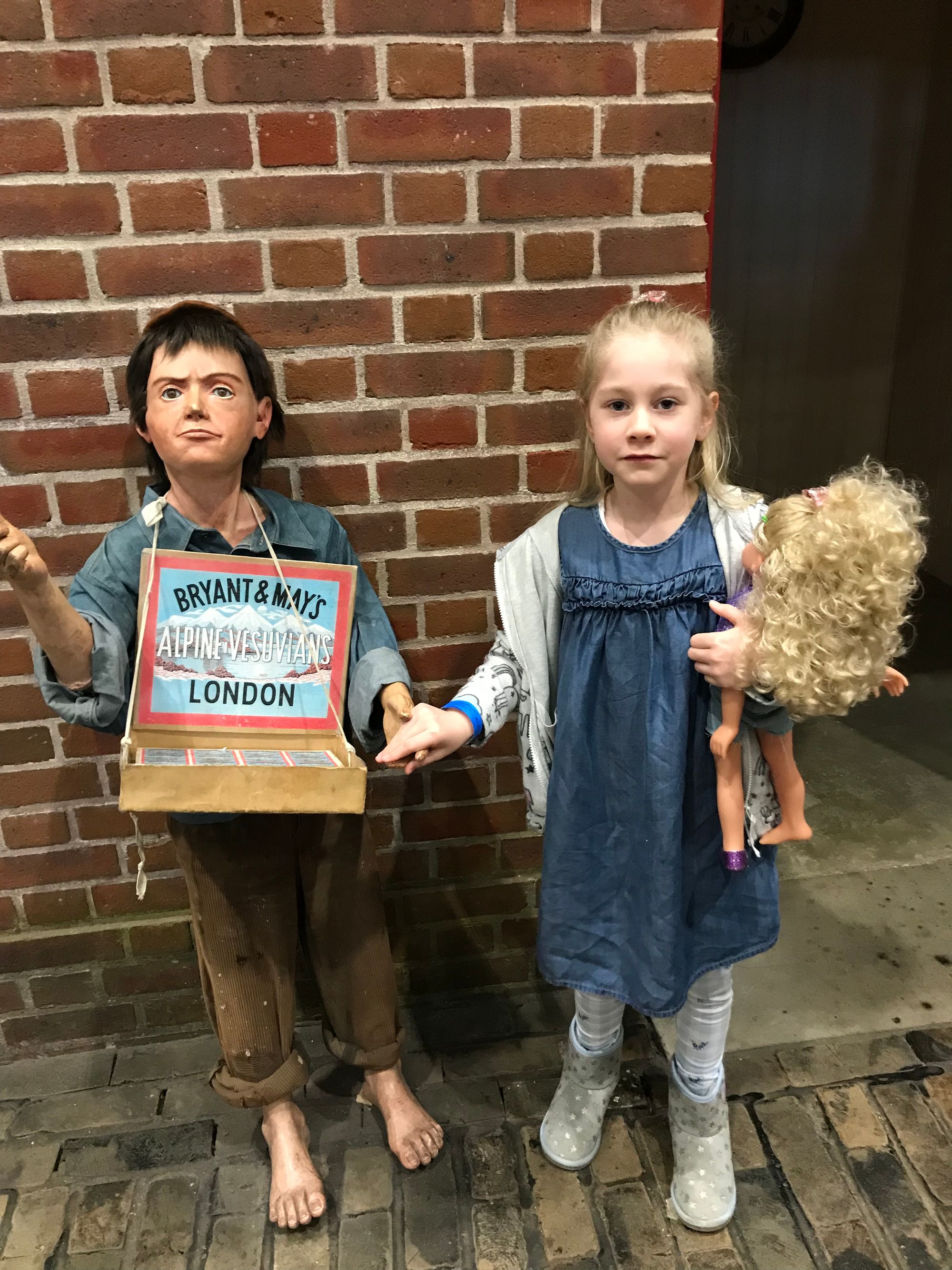 Lynsey, Croydon.
---
Family Fun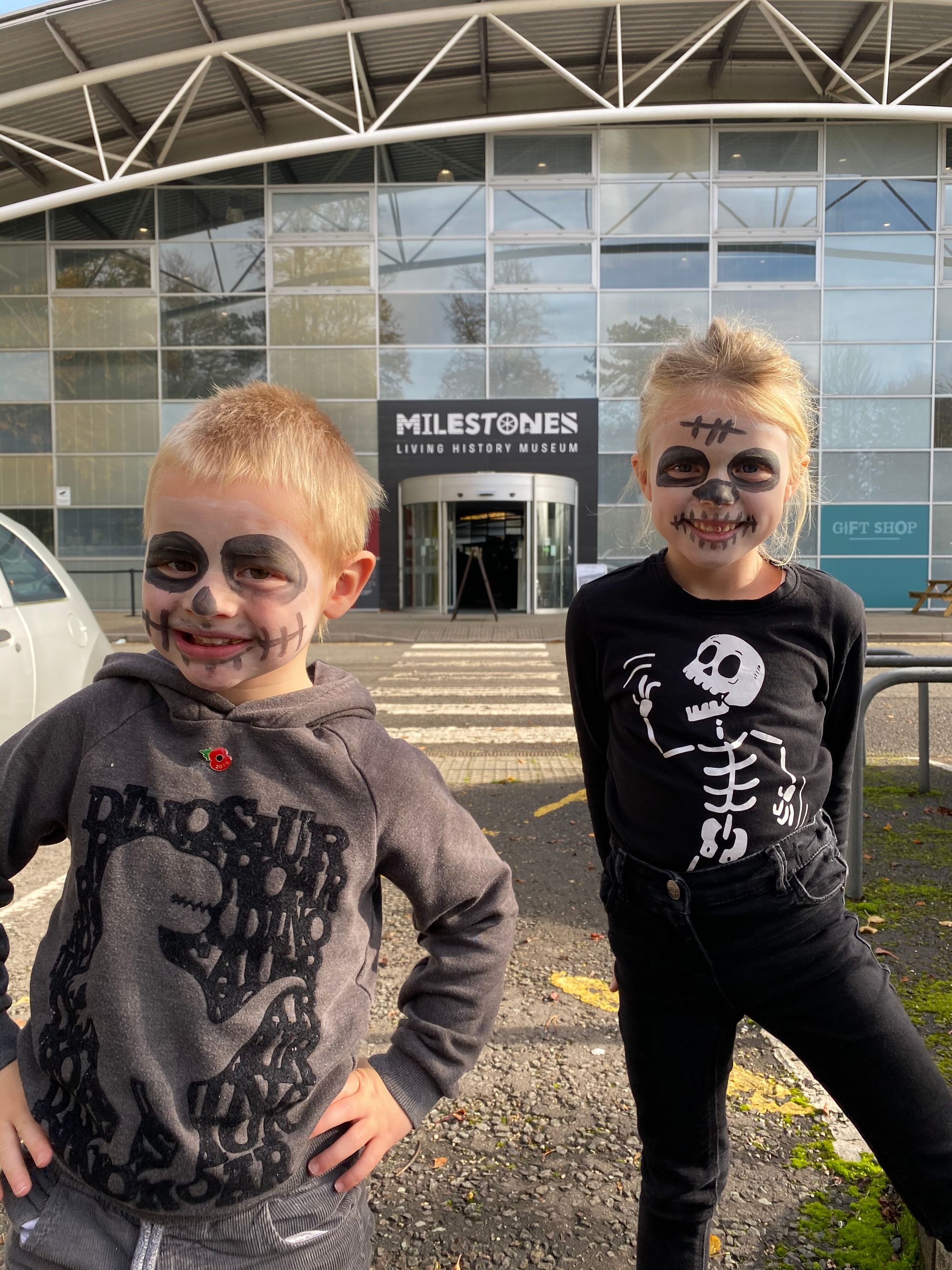 Naomi, Andover.
---
If you have enjoyed Culture on Call and you are able to make a donation, please click the link below. Any support you can give will help us keep communities connected to culture in these difficult times.