On #WorldBalletDay, the world's top ballet companies, including The Royal Ballet, Bolshoi Ballet and The Australian Ballet, join together to celebrate dance. In its eighth year, they're giving us an insider's view by live streaming morning class and rehearsals, plus sneak peeks of upcoming performances and ballet's biggest stars at work.
The 2021 #WorldBalletDay is in collaboration with TikTok, streaming across YouTube and Facebook, with viewers expected to exceed the previous record set in 2019, when #WorldBalletDay content was viewed over 300 million times!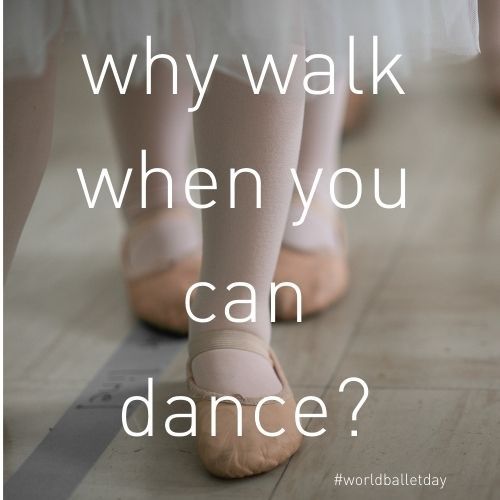 At Forest Arts Centre we love ballet and host two sold out classes each week, so we asked our participants and staff members for their ballet memories. For a lot of people, ballet is their first love, their first experience working with others, performing and learning. For others, they may have found ballet later in their life and have a love-hate relationship with the discipline - love the music, hate the difficulty... how do the prima ballerinas looks so elegant!?  
We think that lots of people have memories of ballet, maybe it's your first trip to the theatre, your stern but fair ballet teacher, or that time you performed the sugar plum fairy at the adult ballet class and couldn't stop laughing.  Want to share your memories and images? Tag us at Forest Arts Centre on Facebook, Instagram or Twitter and include #WorldBalletDay.
---
Ballet memories...
Jazz - Community Programme Coordinator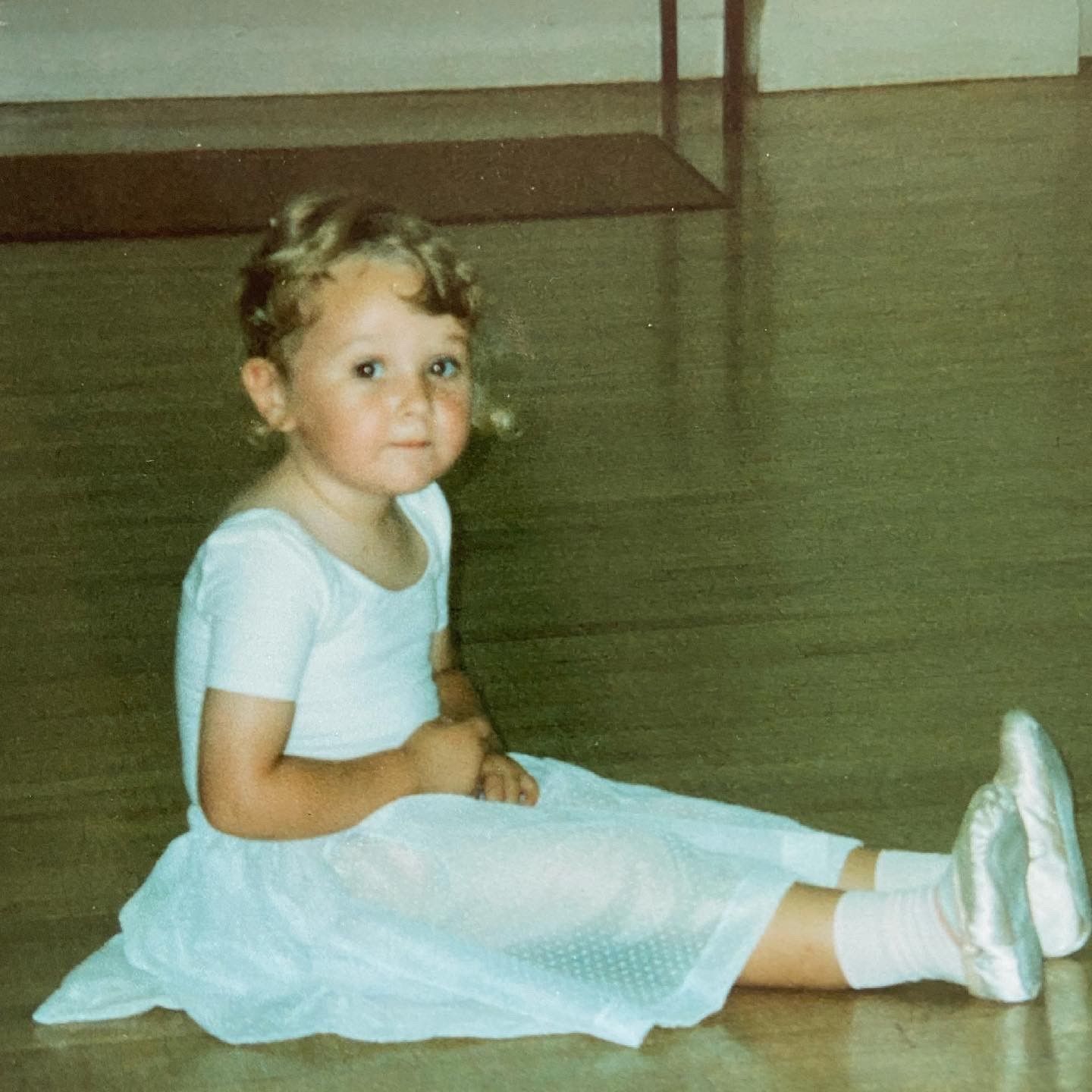 "I started ballet at two years old and it was the starting point to my career in the arts! I studied dance after school at my dance school for 18 years - my mum was one of the dance teachers, so I had an input in teaching from a young age. I later went on to study dance at college and university, so it is safe to say that I knew what I wanted to do from the age of two! My favourite memories are going to dancing with my Nan, she would always bring chocolate and we would watch musicals together. Above is an image of her trying to do my hair...which dance mums, nans, dads and grandads can relate? "
---
Suzy - Operations Coordinator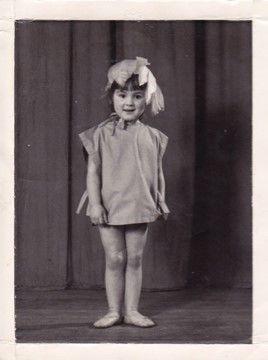 "I remember the time as an undergraduate student studying theatre - we were tasked to perform the Dance of the Cygnets from Swan Lake. It was so funny. Every time the music started we would fall to pieces. It's harder than it looks!"
---
Lucy - Operations Coordinator
"When I was five, I learnt ballet at school.  I wasn't very good and I wasn't very elegant, even in my pink ballet skirt and shoes!  There was one dance we did where we skipped over to some pretend ducks, bent over, picked one up and skipped back stroking the pretend duck.  Occasionally our teacher brought in plastic ducks and a chosen few got to pick up a real plastic duck rather than a pretend duck.  Why can I remember this so vividly 47 years later?  Because I NEVER got to pick up a plastic duck!"
---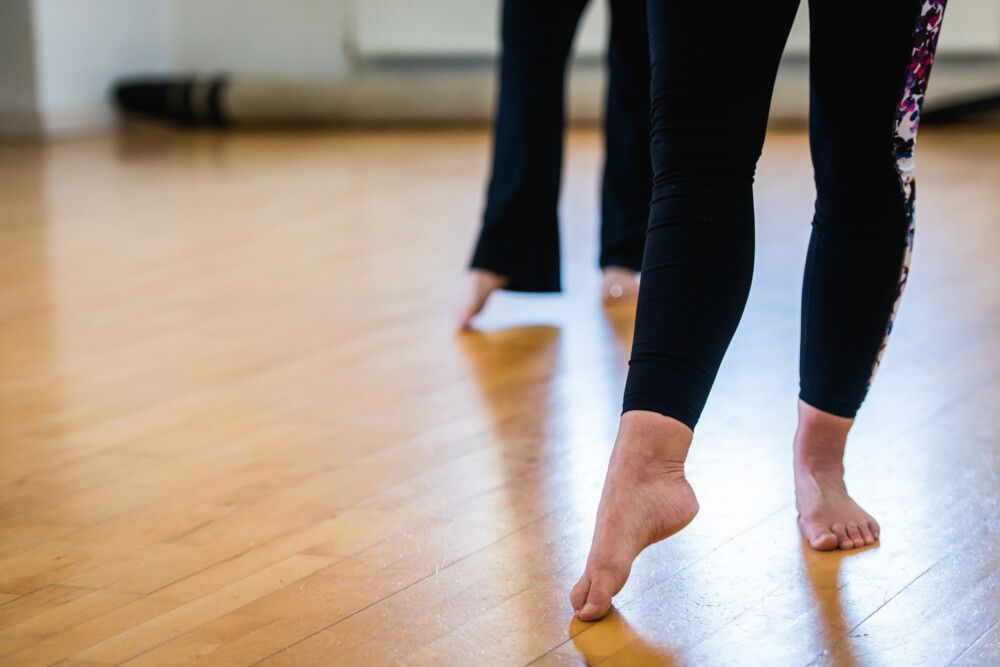 This is what our class participants had to say about their ballet classes at Forest:
"I started doing the Ballet class about four years ago - it's a life long love." – "I have a life long love of Ballet, and finding a class where I can be with other likeminded people is perfect!" –  "I really enjoy Ballet and how it helps to keep my body flexible." –  "I love ballet!" –  "I enjoy the Ballet Improvers programme very much indeed. Excellent teacher who is very patient and encouraging. The workout is really good exercise and there is also a great social aspect in getting to know your classmates." –  "A positive dance experience." –  "I thought starting ballet again at my age was silly, and then I met Marta...!"
Keep an eye out for ballet classes at Forest Arts Centre here.
---
Ballet originated in the Italian Renaissance courts of the 15th century. Noblemen and women were treated to lavish events, especially wedding celebrations, where dancing and music created an elaborate spectacle. Two centuries later, King Louis XIV helped to popularize and standardize the art form. By 1661, a dance academy had opened in Paris, and in 1681 ballet moved from the courts to the stage.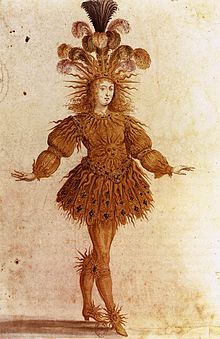 Early classical ballets such as Giselle and La Sylphide were created during the Romantic Movement in the first half of the 19th century. This movement influenced art, music and ballet. It was concerned with the supernatural world of spirits and magic and often showed women as passive and fragile. These themes are reflected in the ballets of the time and are called romantic ballets. This is also the period of time when dancing on the tips of the toes, known as pointe work, became the norm for the ballerina. The romantic tutu, a calf-length, full skirt made of tulle, was introduced.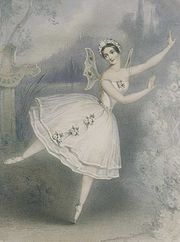 The popularity of ballet soared in Russia, and, during the latter half of the 19th century, Russian choreographers and composers took it to new heights. Marius Petipa's The Nutcracker, The Sleeping Beauty and Swan Lake, by Petipa and Lev Ivanov, represent classical ballet in its grandest form.
In the early part of the 20th century, Russian choreographers Sergei Diaghilev and Michel Fokine began to experiment with movement and costume, moving beyond the confines of classical ballet form and story. Diaghilev collaborated with composer Igor Stravinsky on the ballet The Rite of Spring, a work so different -with its dissonant music, its story of human sacrifice and its unfamiliar movements - that it caused the audience to riot. Choreographer and New York City Ballet founder George Balanchine, a Russian who emigrated to America, would change ballet even further. He introduced what is now known as neo-classical ballet, an expansion on the classical form. He is also considered by many to be the greatest innovator of the contemporary "plotless" ballet. With no definite story line, its purpose is to use movement to express the music and to illuminate human emotion and endeavor. Today, ballet is multi-faceted. Classical forms, traditional stories and contemporary choreographic innovations intertwine to produce the character of modern ballet.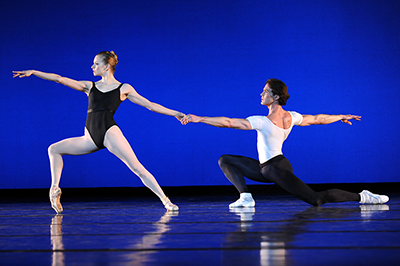 ---