The arrival of the ship HMT Empire Windrush at Tilbury Docks on 22 June 1948, bringing 802 passengers from the Caribbean to the UK, is a moment that shaped modern Britain.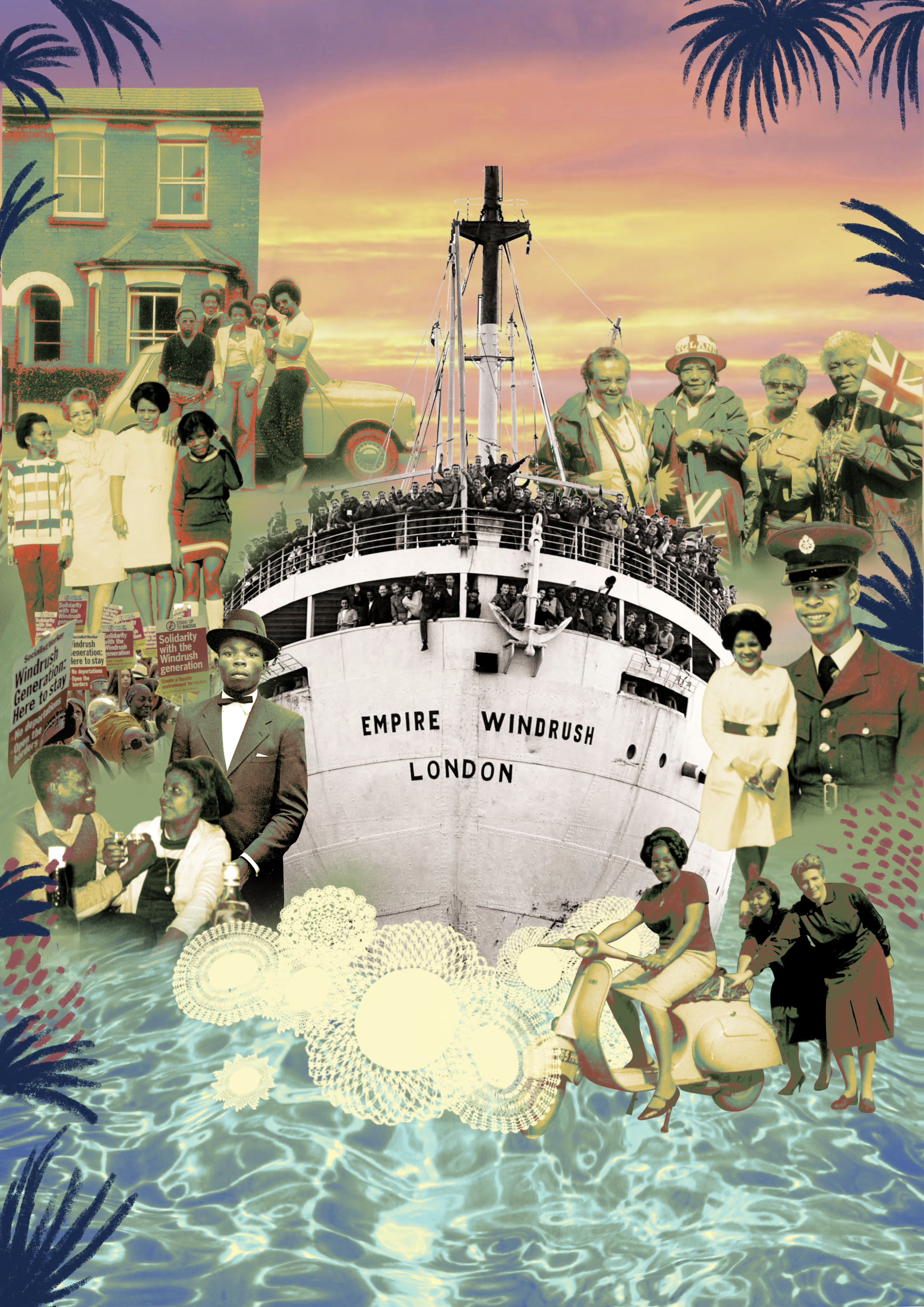 Comprising 500,000 Commonwealth citizens who settled in Britain between 1948 and 1971, the Windrush generation was invited by the British government to help rebuild the nation after the Second World War. They played an essential role in key fields such as nursing, transportation and construction, often in the face of adversity and discrimination.
Hampshire Cultural Trust honours and commemorates the Windrush generation on the 75th anniversary of this significant national event, reflecting on and acknowledging the significant contributions made by Commonwealth citizens to our nation. Across Hampshire, many towns and cities have prospered because of this contribution; we celebrate the rich and diverse cultures and histories that make up British society today. This year in particular is an opportunity to increase public understanding of the history of race and migration in this country and to deepen the public conversation about the past, present and future of modern Britain.
If you would like to learn more about the Windrush generation, we are proud to have partnered with Basingstoke's Caribbean Society and Friends and Cultural Diversity Consortium to recognise the contributions of the Windrush generation who have lived, worked and raised families in Basingstoke. The exhibition Our Windrush Story explores the journeys and challenges faced by those who came to start new lives here. Through the voices of Basingstoke's British Caribbean community, we celebrate the vibrant cultural tapestry of the borough, showcasing Caribbean culture and a legacy of community and faith, of hope and resilience and how Basingstoke became a place of sanctuary.
The exhibition is free to view and runs at the Willis Museum and Sainsbury Gallery until 30 July 2023.