This is an open call to art lovers! Help us understand the legacy of 20th century artist Frederick Appleyard (1874 – 1963).
In 2024 Hampshire Cultural Trust is holding a retrospective of the work of Frederick Appleyard to commemorate the 150th anniversary of his birth. The trust holds 12 oil paintings by Appleyard in its collection and, with appointed Curator Melanie Rose and family members, is coming to the end of an exciting research phase sourcing artworks from across the UK. This process has included an extensive investigation of the places and people Appleyard was associated with, along with securing loans from regional lenders.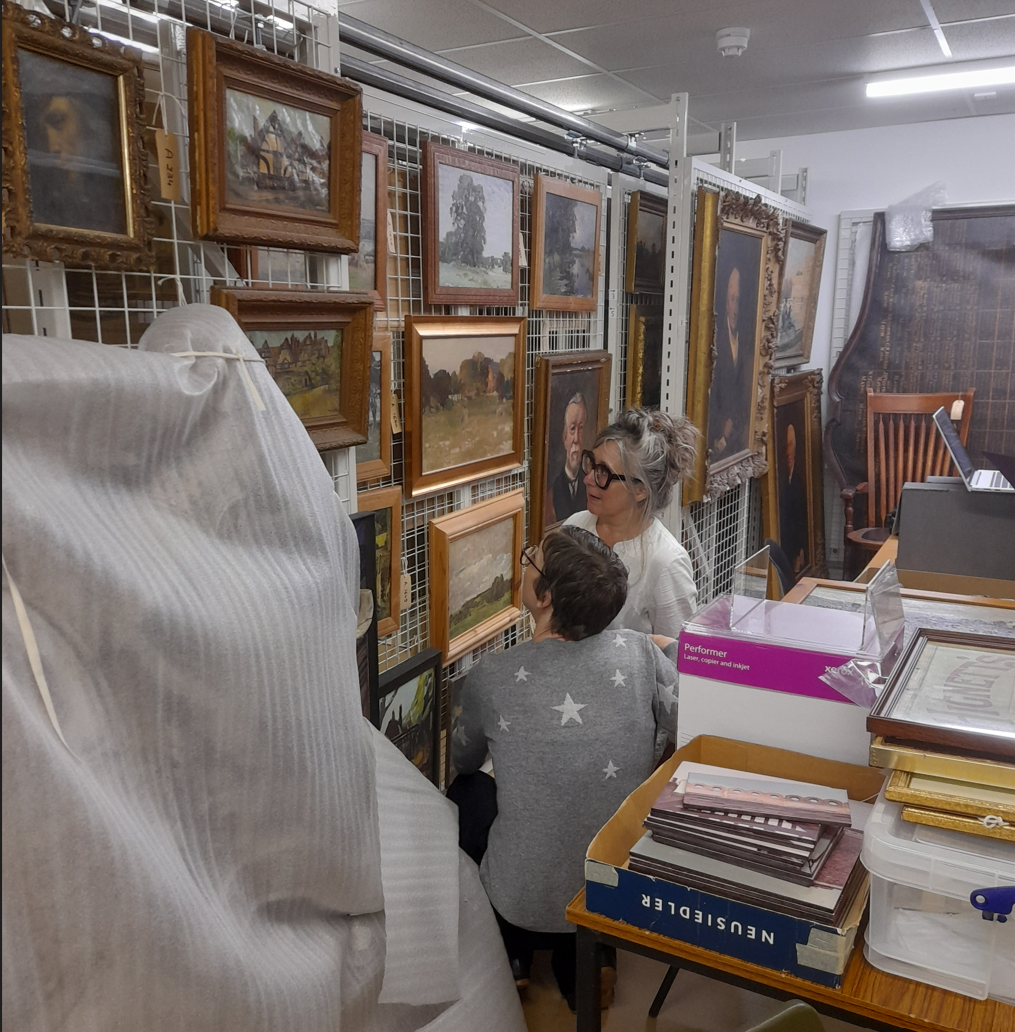 So far, the search has stretched across art institutions, private hands and auction houses, looking to establish a comprehensive overview of the artist's oeuvre. Chief amongst the researchers are close descendants who have made enquiries both nationally and internationally as we attempt to track the movement of important works. Curator Melanie Rose has travelled the length and breadth of the UK, discovering hidden gems as she goes.
Following the trail of Appleyard from Scotland to Winchester, Melanie has made startling revelations, from delicate and careful figures gracing ornamental screens to epic murals. The breakthroughs we have made so far demonstrate the magnitude of known works – however, what treasures exist that are still to be discovered?
There is evidence to suggest that more grand works are out there, in private hands, that could hold crucial significance to the contents of this exhibition and the appreciation of Appleyard's artistic impact. During the artist's lifetime, he exhibited 41 works at the Royal Academy, many of which have disappeared into homes and private collections, obscuring visions of a prominent artist. Alongside a range of ephemera, including sketches, it is these works that we wish to gather together and reunite for this exhibition.
Therefore, we are putting out an open call to anyone who owns Frederick Appleyard artwork. Your help could be pivotal to increasing our understanding of the artist and may influence the creation of a significant and unique art exhibition.
The legacy of this endeavour reaches beyond the exhibition itself, contributing to art historical knowledge and helping the family of Frederick Appleyard to celebrate and reacquaint themselves with the most excellent works of their ancestor.
The exhibition opens in Winchester in June 2024 and will travel to Gosport in late October.
If you think you may be able to help us, please contact us via email at enquiries@hampshireculturaltrust.org.uk. We thank you for your contributions.