We spoke to Jay Sadotra, Visitor Experience Assistant at The Arc, Winchester, about Infinite Beauty, the current exhibition at The Gallery. She told us what to expect in the exhibition, her own personal highlights and why you shouldn't miss it.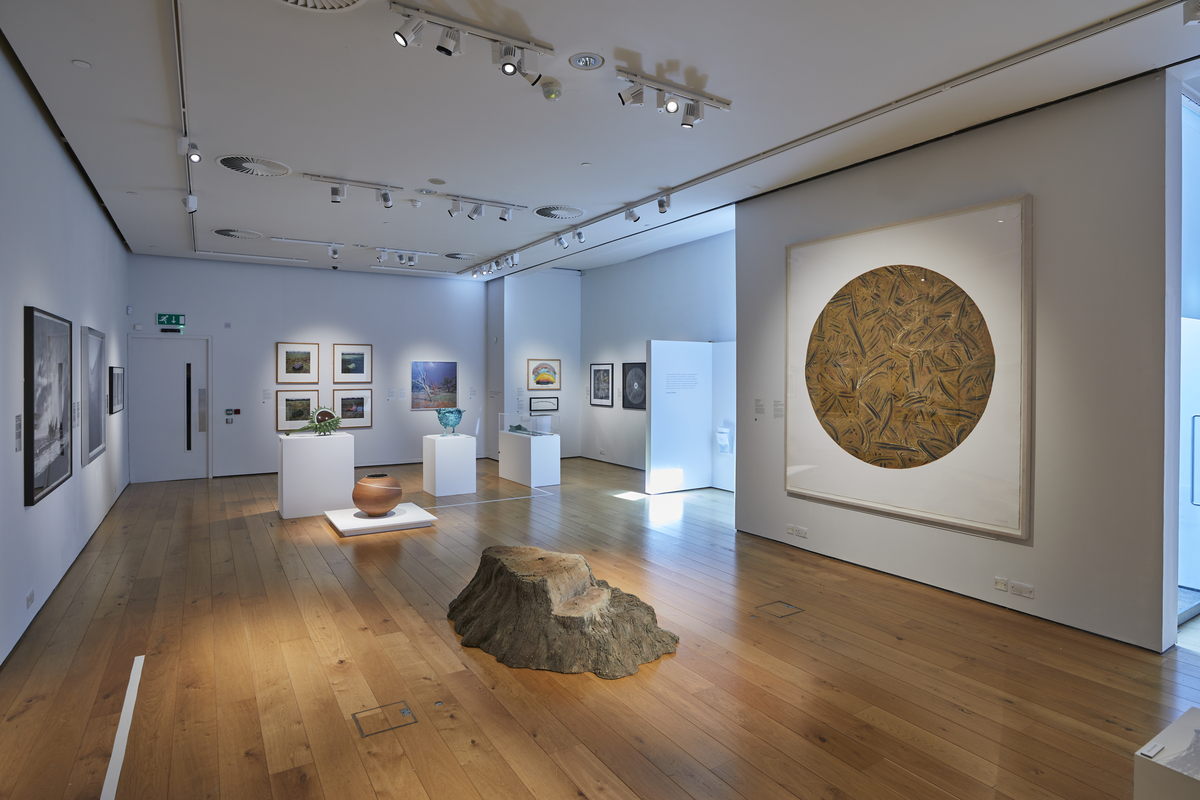 Q: What makes Infinite Beauty a special exhibition in your opinion?
A: I feel that Infinite Beauty is one of the strongest exhibitions we've ever had at The Gallery. As an invigilator, I can see how visitors react to the wide variety of artworks on show, and it's been very well received. There is so much to look at in this exhibition; sculpture, glasswork, oil paintings, watercolours, tapestry, and so on. This is a special show in that the artworks on display are privately owned, and so many have not been seen in public before. This exhibition is also free to visit!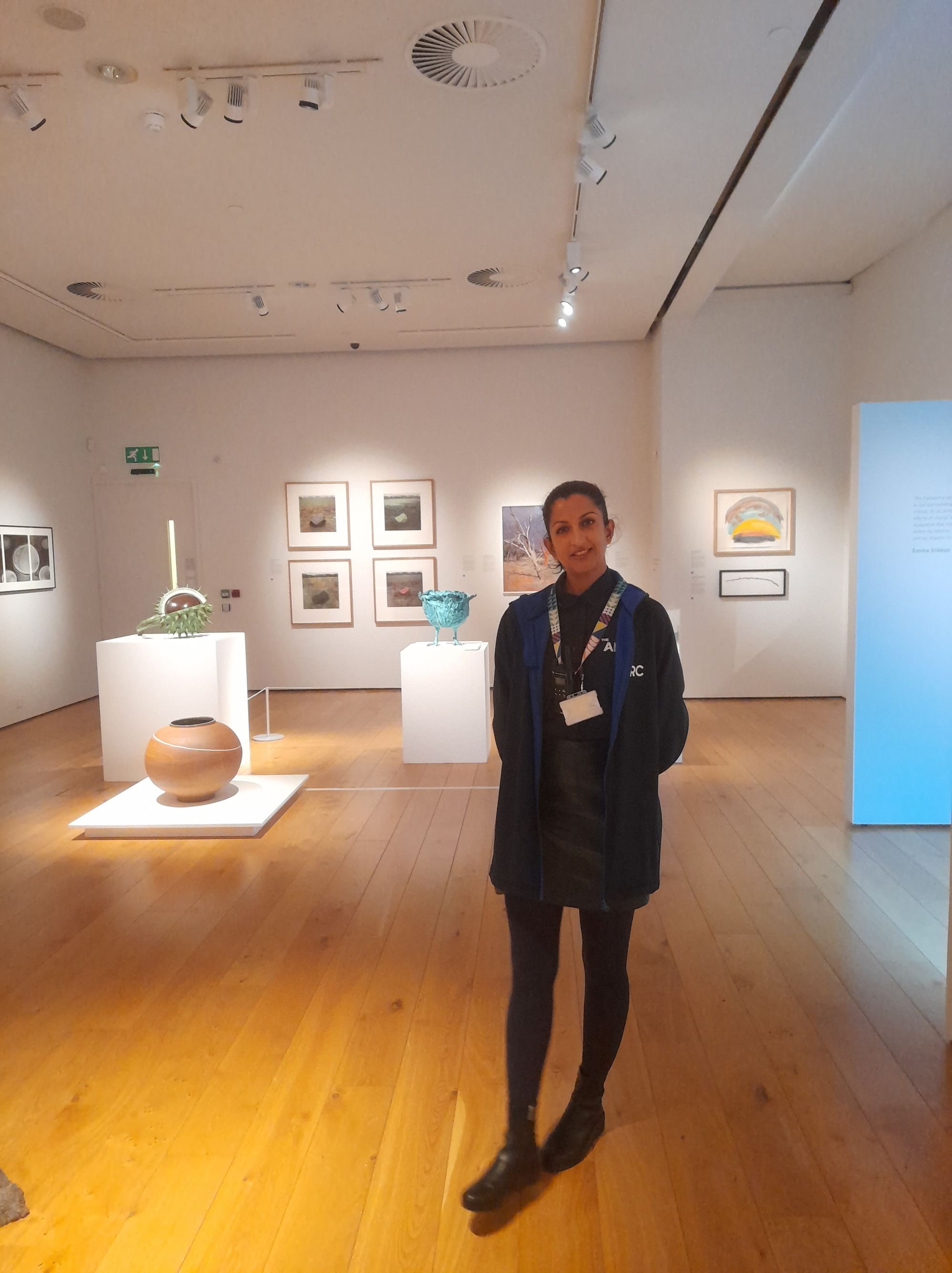 Q: What would you consider to be the highlights of the exhibition?
A: Visitors love Choupatte by Claude Lalanne. It is a beautiful bronze-cast sculpture of a very realistic cabbage on chicken legs. It's coloured in a green-blue patina, which lends itself to the cabbage but not so much to the chicken legs holding it up. It always inspires a lot of interest, delight, amusement, and sometimes confusion! It's very typically 'surrealist', and one of the pieces in the exhibition that really gets people talking.
Q: Which are your favourite works, Jay?
A: My favourites from the show are John Minton's painting, Harvest Moon, for the unusual colours, technique and overall mood.
I love Elizabeth Frink. We have a few pieces of hers in this exhibition: I love her Peregrine sculpture. Her art really captures the power and spirit of the animals she depicts.
A personal favourite, and I think one that visitors really engage with is Juliette Losq's Widderschynnes. From far away it looks like a photograph but once you get close you can see all the detail and work that's gone into it. It was chosen as the promotional image for Infinite Beauty, it's quite remarkable seeing it in real life. It is a large and technical piece, carefully executed in watercolour and ink. It reminds me of the underpasses in my hometown, but I think a lot of people can recognise some part of where they live, looking at it. We had a young art student come visit The Gallery, and he was told to specifically come for Losq's piece, so it even has its own following!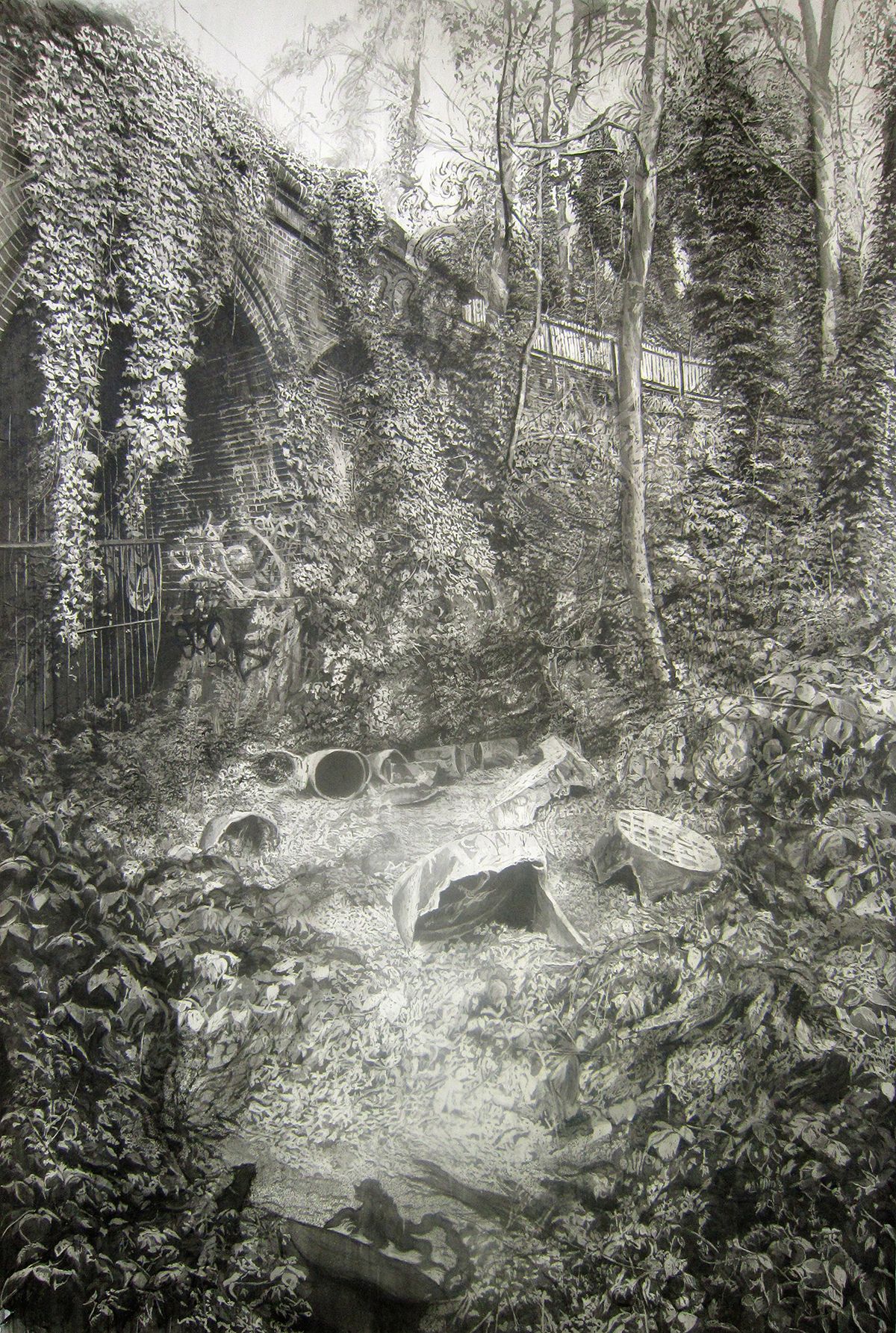 Exhibition curator, Steve Marshall, describes Losq's oeuvre as "concerned with the borderlands on the edges of urban spaces where nature seeks to reclaim control from humanity. The absence of figures in these scenes of decaying, overgrown buildings lend them an eerie and unsettling atmosphere. It is indeed one of the greatest surprises of emerging talent we have witnessed in the making of the show."
Q: Why is Infinite Beauty a show not to be missed?
A: It's been inspiring seeing all the creative ways in which the artists approach nature as a theme. You could potentially spend quite some time in the gallery pondering it all; each work is unique and thought-provoking.
It's unusual, and a privilege, in that the exhibition is curated entirely from private collections across Hampshire, with many not being shown in public before. The biographies and labels for the exhibition have been written by the curator, Steve Marshall, and are a pleasure to read.
So many 'hidden gems' on display, and for free; it's most definitely worth a visit.
---
Infinite Beauty is now open at The Gallery, The Arc, Winchester, until 16 November 2022.
Make sure not to miss the incredible installation and exhibition, HEARTH, by Suna Imre, plus our lively and varied events programme, planned to coincide with the exhibition.
Coming up:
Lorna Carmen McNeill: Mark Making with the Land, 5, 12, 19 November, 11:00am - 1:00pm, Learning Room 1 & 2
Chris Drury: Edge of Chaos, 3 November, 7:00pm - 8:00pm, Performance Hall
John Grande: The Ley of Land Art, 10 November, 7:00pm - 8:30pm, Performance Hall
Sir Peter Murray CBE: Sculpture, Space and Landscape, 12 November, 11:00am - 12:30pm, Performance Hall
---