During the Second World War, the British Government sponsored a network of canteens, called National Kitchens. Everyone was issued with a Ration Card to ensure fair access to food. Not all food was rationed - fish, fruit and vegetables were not. However, these items quickly became expensive and difficult to get.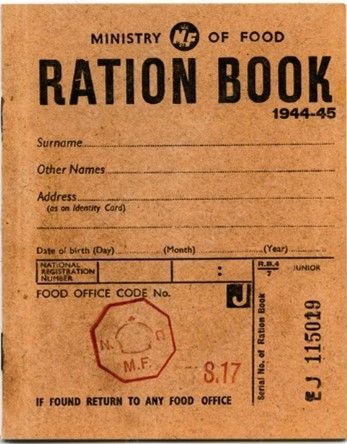 Do you think you could make these items last for seven days? If the answer is no, then broadcaster and writer Marguerite Patten would have been your cooking companion!
---
Patten and her career
Patten helped Britain cook with limited ingredients by sharing recipes on her radio broadcasts, Kitchen Front, and thousands tuned in every week to listen. Throughout her 20-year career Patten wrote more than 170 cookery books and introduced several generations to the ins and outs of a wartime dinner table.
After the war, Marguerite Patten went on to become one of the most famous and influential cookery writers of the 20th century and the first 'celebrity chef', although she termed herself a 'Home Economist'. From the 1940s and through to the early 2000s she appeared regularly on radio and television and published over 170 cookery books, with sales in the millions.
Did you know?
After the war Patten's career continued and she demonstrated kitchen appliances for Harrods, including the pressure cooker, which her culinary talents popularised in the UK.
---
Oatmeal Sausages by Marguerite Patten
Cooking time: 30 minutes. Quantity: 4 helpings
Ingredients
2 tablespoon chopped onion or leek
½ oz cooking fat or dripping
4 oz oatmeal
½ pint water
2 teaspoons salt
¼ teaspoon pepper
2oz chopped meat, or sausage, or bacon
Browned breadcrumbs
Method:
Fry the onion or leek in the fat or dripping until lightly browned. Work in the oatmeal, add the water gradually and bring to the boil, stirring frequently. Add the seasoning and meat, mix well and spread on a plate to cool.
Divide into 8 portions and roll into sausage shapes. Coat with browned crumbs and either fry in a little hot fat or grill.
Did you know?
During the war butchers supplemented their sausages with oatmeal and the pop and hiss during cooking gave the sausages their nickname - Bangers!
This article was written by Lizzy Chenery - Visitor Engagement Manager at Milestones Museum