This series is an adaptation of an article written by Paul H Vickers, Chair of the Friends of the Aldershot Military Museum. It was first published in the Aldershot Garrison Magazine in 2015.
Part 4: VJ Day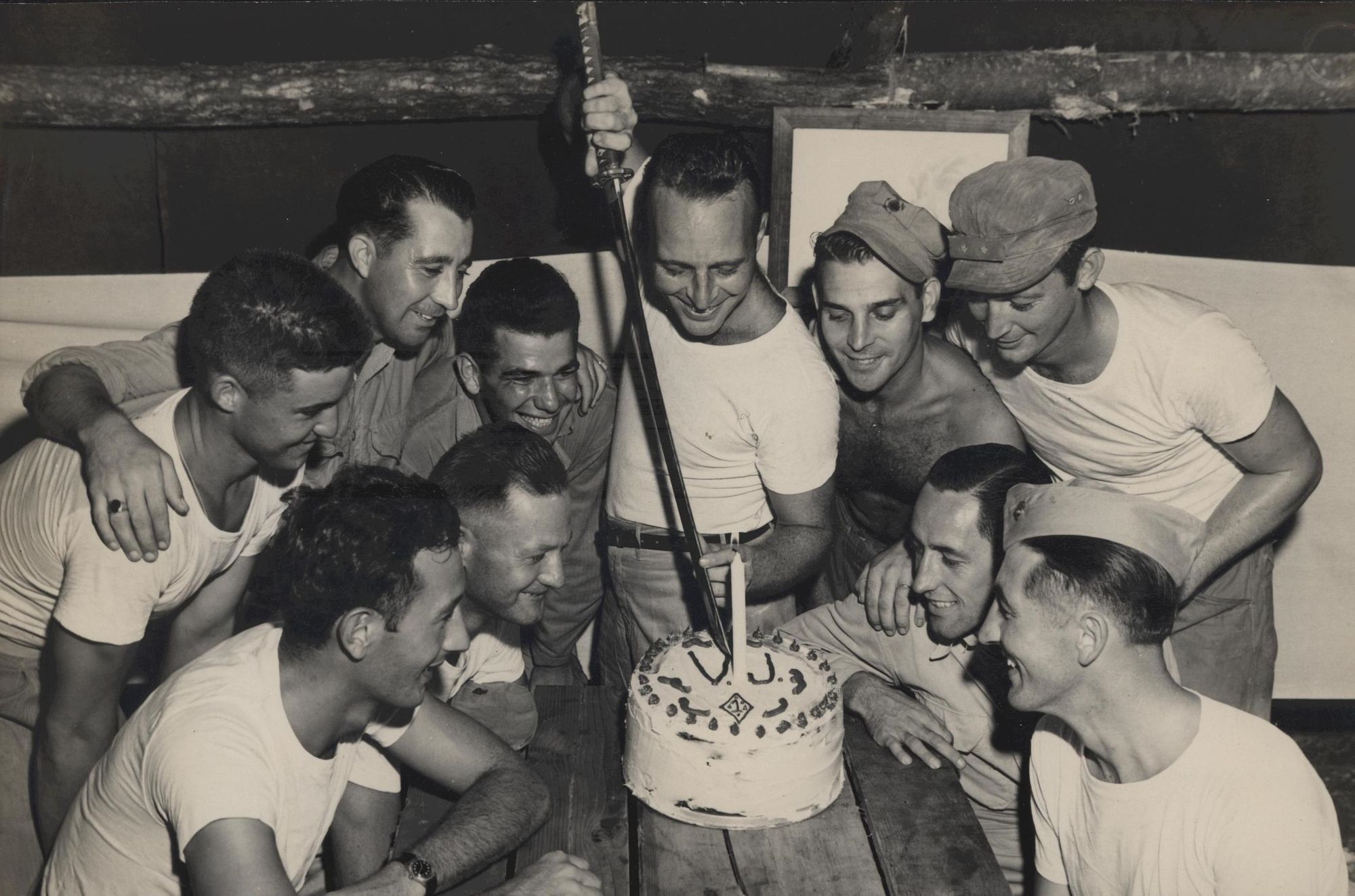 Joyful although the VE Day celebrations were, they were tempered by the knowledge that the war was not yet fully over. Victory had been achieved in Europe, but in the Far East the war continued and thousands of British soldiers were still engaged in bitter fighting against the Japanese. It was not until midnight on Tuesday 14 August that the official announcement was made that the Emperor of Japan had unconditionally surrendered to the Allies. Six years of war was at an end.
In Aldershot, a few minutes after the midnight announcement, a large Victory "V" in lights was switched on in St Michaels Road, followed by a flight of rockets which illuminated the sky. The government declared another two day holiday for Wednesday and Thursday (15 and 16 August). Flags were brought out again and flown from many buildings, but there wasn't the same level of colourful bunting as had been seen on VE Day, nor were there the same numbers celebrating in the streets, perhaps because of rain throughout Wednesday morning. The weather did not dampen the spirits of the local bell ringers and peals of joy rang out from churches across Aldershot and Farnborough.
The official celebrations followed a similar pattern to those of May, again centred on the Recreation Ground. A baseball match was staged on Wednesday afternoon which drew a big crowd and this was followed by music and dancing in the evening. On Thursday the Army staged another Victory display, followed by more dancing under the floodlights to music by the bands of the RASC and 12th Lancers and a fireworks display brought the evening to a fitting end.
On Sunday 19 August, a United Thanksgiving Service was held at the Recreation Ground, led by ministers and choristers from the Royal Garrison Church, St George's Garrison Church and St Michael's Parish Church. On parade were 2,000 British and overseas servicemen and women, plus the Special Police, British Red Cross, nursing sisters and the Girls' Training Corps. At the close of the service was a minute's silence to remember the fallen and the parade re-formed to march past the GOC, General Curtis, who took the salute, led by sections of the Canadian Army, then representatives of British Army units, including the ATS, and finally the Police, Red Cross and Girls' Training Corps, each unit receiving loud cheers from the huge crowd.
---
If you have enjoyed Culture on Call and you are able to make a donation, any support you can give will help us keep people connected.