Home Front Stories is an exhibition that was to be presented at Westbury Manor Museum and Eastleigh Museum in the run up to the 75th anniversary of VE Day. Museum volunteer, Peter Downton, initially put forward the idea of a VE Day exhibition. He then went on to research, carry out interviews and develop the exhibition content. As the museum is currently closed during the lockdown, Home Front Stories has been serialised into three parts for publication online in the lead up to VE Day 75.
Part 3
A time for reflection
Celebrations were a reminder of those lost. 264,433 members of the armed forces had been killed and some had relatives who were still fighting overseas or were prisoners of war.
Betty Wright remembers that: "Amid all of the celebrations there were people who were grieving. Frederick Light who lived at 123 Paxton Road was the boyfriend of a friend of mine Brenda Smith."
[Frederick Light. Marine PO/X 11083, was a crew member of H.M. Landing Craft Gun (L) 15. On 25 April 1943 the vessel sank off St Ann's Head on way to Milford Haven. They all drowned.]
"We knew one family who were friends of my parents and the husband was a prisoner of the Japanese. Another family, who lodged with a Mr Bannell next door to us were grieving over the loss of a husband in Singapore.
"So in Paxton Road we had a bereaved sweetheart, somebody in Singapore missing presumed dead and another a prisoner of the Japanese."
These families "were looking at people rejoicing at a street party but how could they rejoice?"
Betty Wright
Back from the dead.
"Lodging with Mr Bannell at 18 Paxton Road was a lady who had come home from Singapore when it fell, with her young children. But her husband was unable to come with her. She was lodging with her sister.
"Whilst the war was still on, I remember Mr Bannell came out in the garden and stood with his hands on the fence, looked at me and said, 'Walter's gone Betty'; Walter being the woman's husband. So at the end of the war she was a widow, and not able to celebrate VE Day.
"However, when the war ended, where he emerged from nobody knows, she received the news that she was not a widow and that he was alive. The local council got them a home in Highfield Avenue. He was a very damaged man by the experience however."
Betty Knight

Sometimes you have to be lucky
"Albert Road in Gosport took a hit. I lived there with mum and dad. They got married in Portsmouth and moved over to Gosport. And then we moved up to Highcliffe Road and that house got hit. The pair of them were just flattened. We moved at quite a good time really.
"I always remember when a part of fuselage came off a German plane that had been hit and a lump had come down and crashed through our roof and landed on my sister's bed. She would not get out of bed but at the last minute my father dragged her out to get her down into the air raid shelter. When they went back in, they could see she would not be here today if he hadn't have dragged her out.
"A big bit of the fuselage also landed on our hedge which was round the front garden quite near the air raid shelter. There was pictures of it in the daily paper. What a near miss it was for us."
Charlie Knight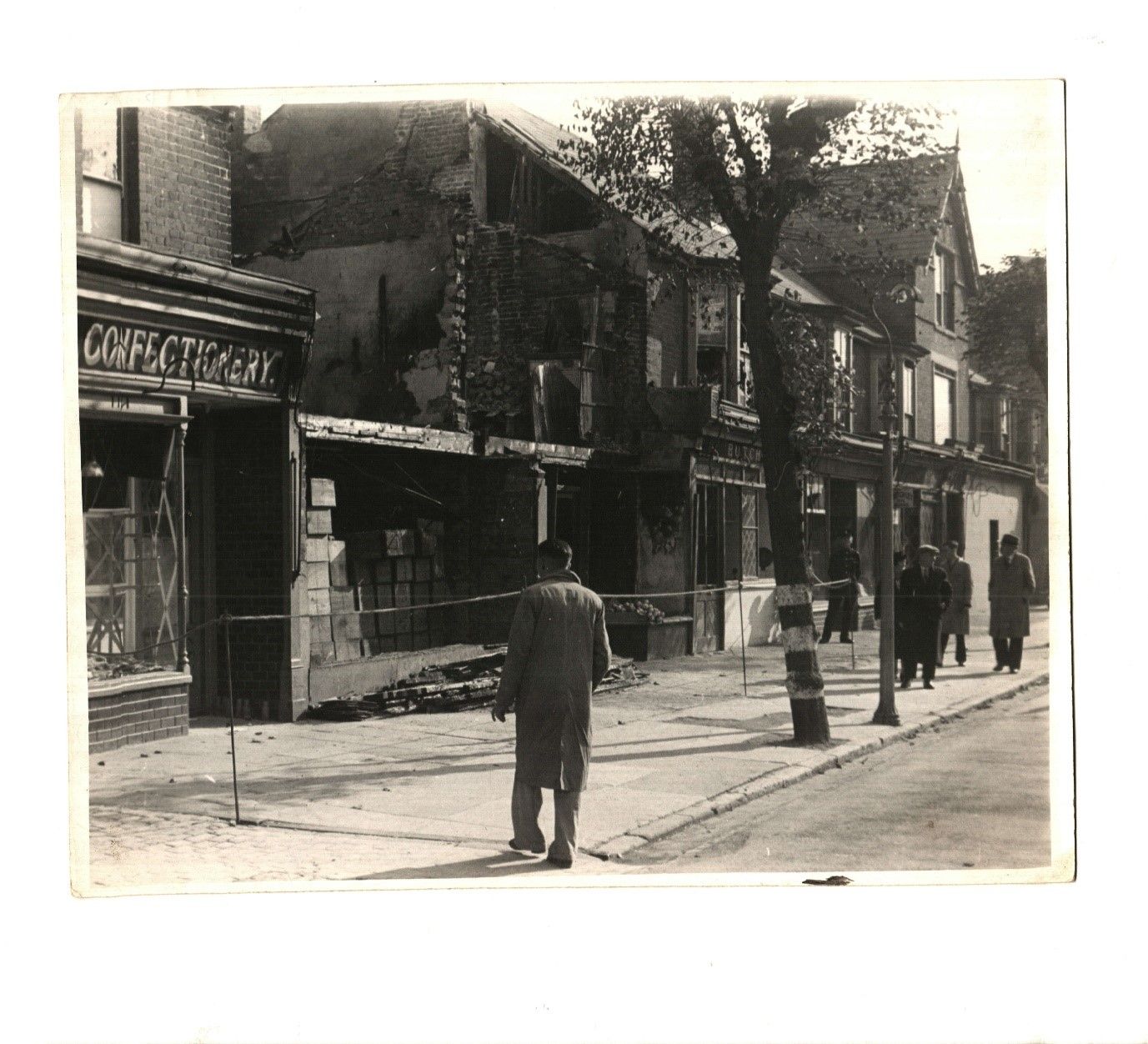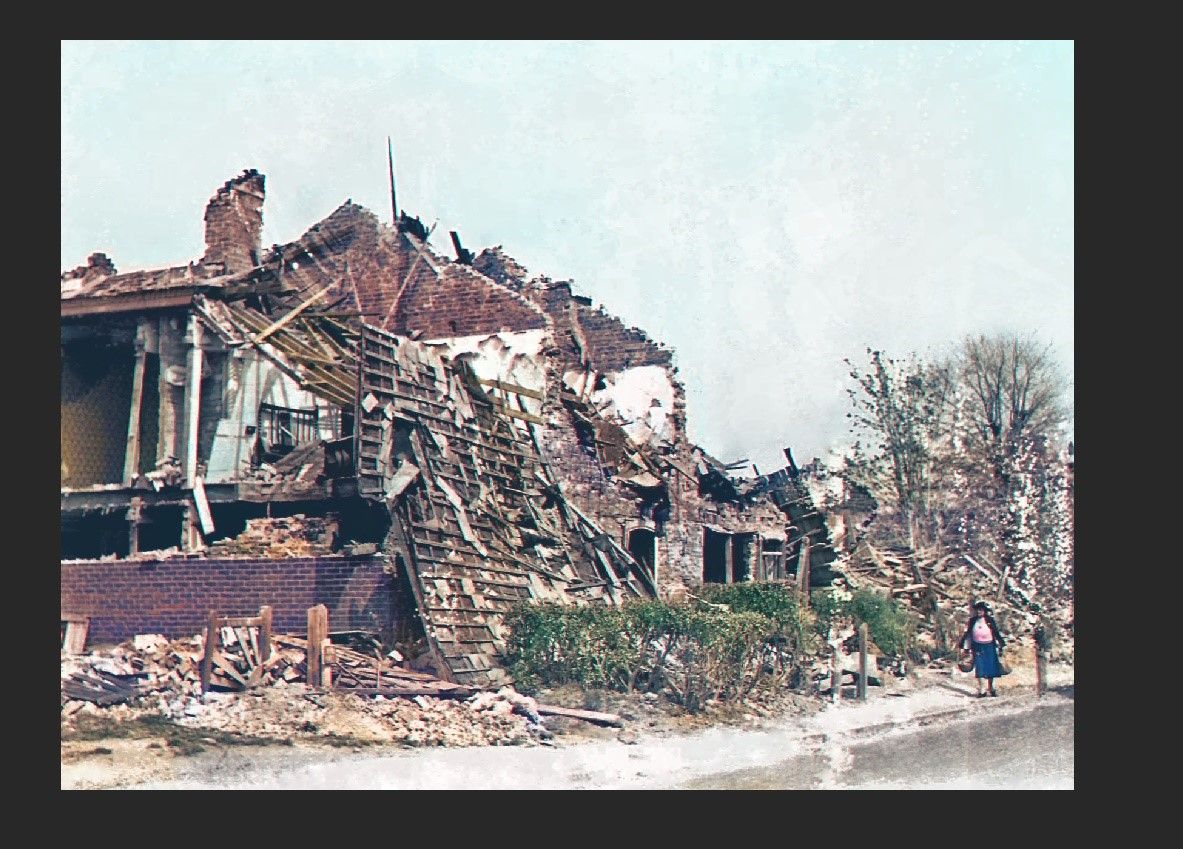 What was life like after VE Day and did anything change?
"Not really. I suppose when you look back, but you don't look back all the time do you, you look forward. I can't recall anything being totally different.
"People were more joyful. The pressure had gone, the pressure of the war, you could have been bombed or killed that day or that night. It was just like a relief valve really."
Charlie Knight
"I remember I was born a year after the war had ended but my mother was pregnant after the war and was rationed to one banana a week, and the only one in the family (to have one on ration), and that was because she was pregnant. Everybody used to complain why can't we have more food.
"We only saw bananas and oranges at Christmas."
Pat Knight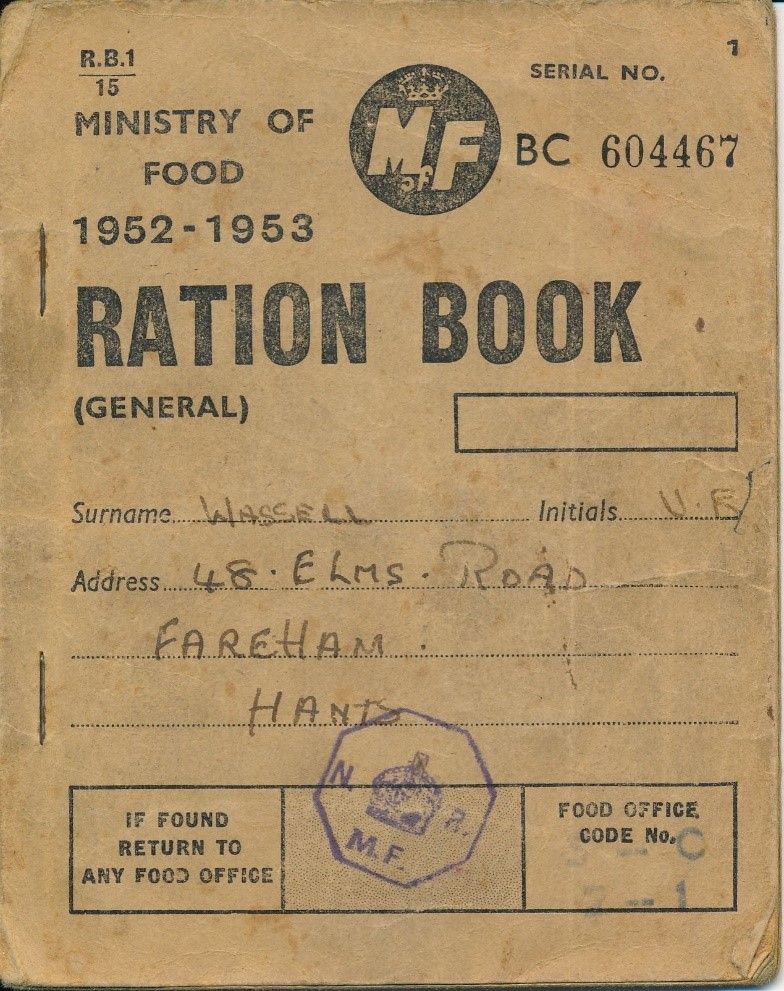 "Not really as we were still rationed. There was still that need for carefulness and consideration. In 1950 I went to Germany. I got married and went to join my husband who was a NAAFI manager. We were served by NAAFI and the amount of food we had was mind boggling. I used to write to my mother every week and saying to her that I wish I could send her a joint of meat home. We had deliveries twice a week and the size of the joints was huge for just the two of us."
Betty Wright
"But when you think that they had to rebuild the whole country basically you can understand why things were rationed."
Pat Knight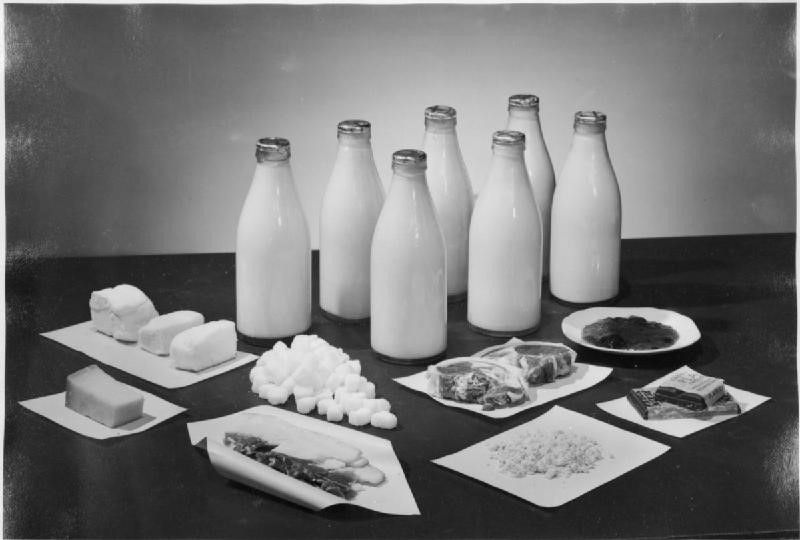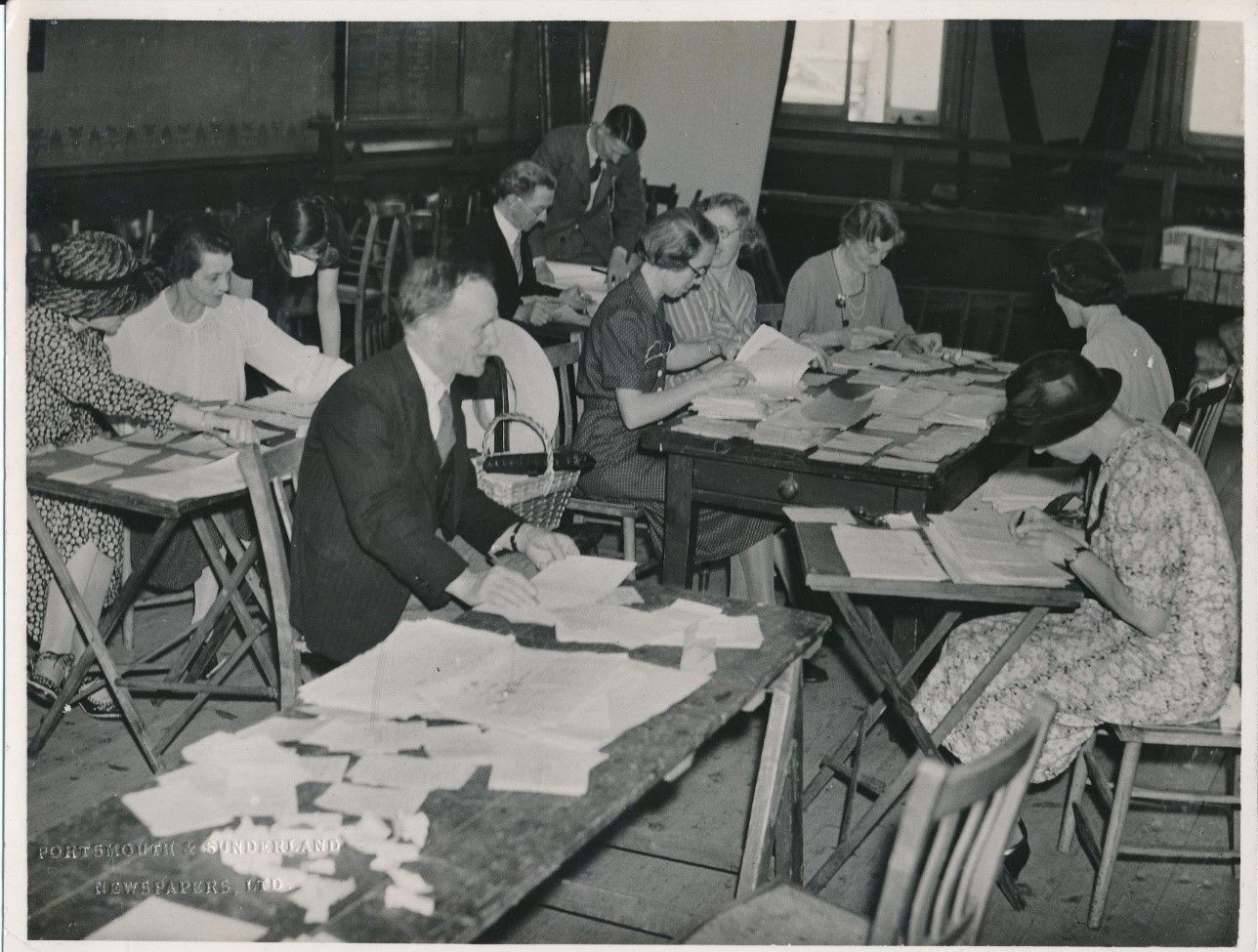 A sense of disappointment?
"I think we wondered why on earth it was still necessary to be rationed. We didn't understand the whole reason for it. Somethings did go on for quite a long time being rationed. In 1950 there was still the meat ration. Sweet rationing went on until 1953."
After the war, Betty moved to Germany with her husband who was a NAAFI manager
"I can remember sending home a parcel to relations who lived in Gordon Road Fareham, they had four young children. I could buy in Germany in the British Zone where we were. I was able to go out Christmas 1950 and buy little trinkets and delicacies and make up a parcel for these four children in Gordon Road. When their mother wrote to me, one of the little girls who could write had written… 'I took it to school to show my teacher and she said she had never seen such lovely things.'
"At Christmas 1951 I was actually sending dried fruit home to my mother and I can remember her writing saying that it was the first time she made such a rich fruit cake for years and I think I have burnt it a little bit."
Betty Wright
---
If you have enjoyed Culture on Call and you are able to make a donation, any support you can give will help us keep people connected.