Opening later this month, we will be hosting Raymond Briggs: A Retrospective at The Gallery, Winchester Discovery Centre. This first ever exhibition dedicated to the popular author-illustrator, on tour from House of Illustration, will feature over 100 original artworks from some of Briggs' most beloved books, including illustrations from the 1998 graphic novel Ethel & Ernest: A True Story. This publication is one of Briggs' most personal works.
The book, later adapted as an animated film, tells the story of Briggs' parents: Ethel, a lady's maid with middle-class aspirations, and Ernest, an easy-going milkman. Together they raised their son Raymond in the same terraced house for 40 years, witnessing some of the most defining moments of the 20th century.
Each year, on 8 May, Victory in Europe Day, also known as VE Day, is commemorated. It was on this day in 1945 that Nazi Germany unconditionally surrendered to the Allied Forces of the Second World War. This momentous day marked the end of World War II in Europe.
Witnesses to the 1945 celebrations were Ethel and Ernest. Here were two ordinary Londoners, joining in with the street party outside, as neighbours, friends and families were all across the country that day, as in this photograph of a Hampshire celebration.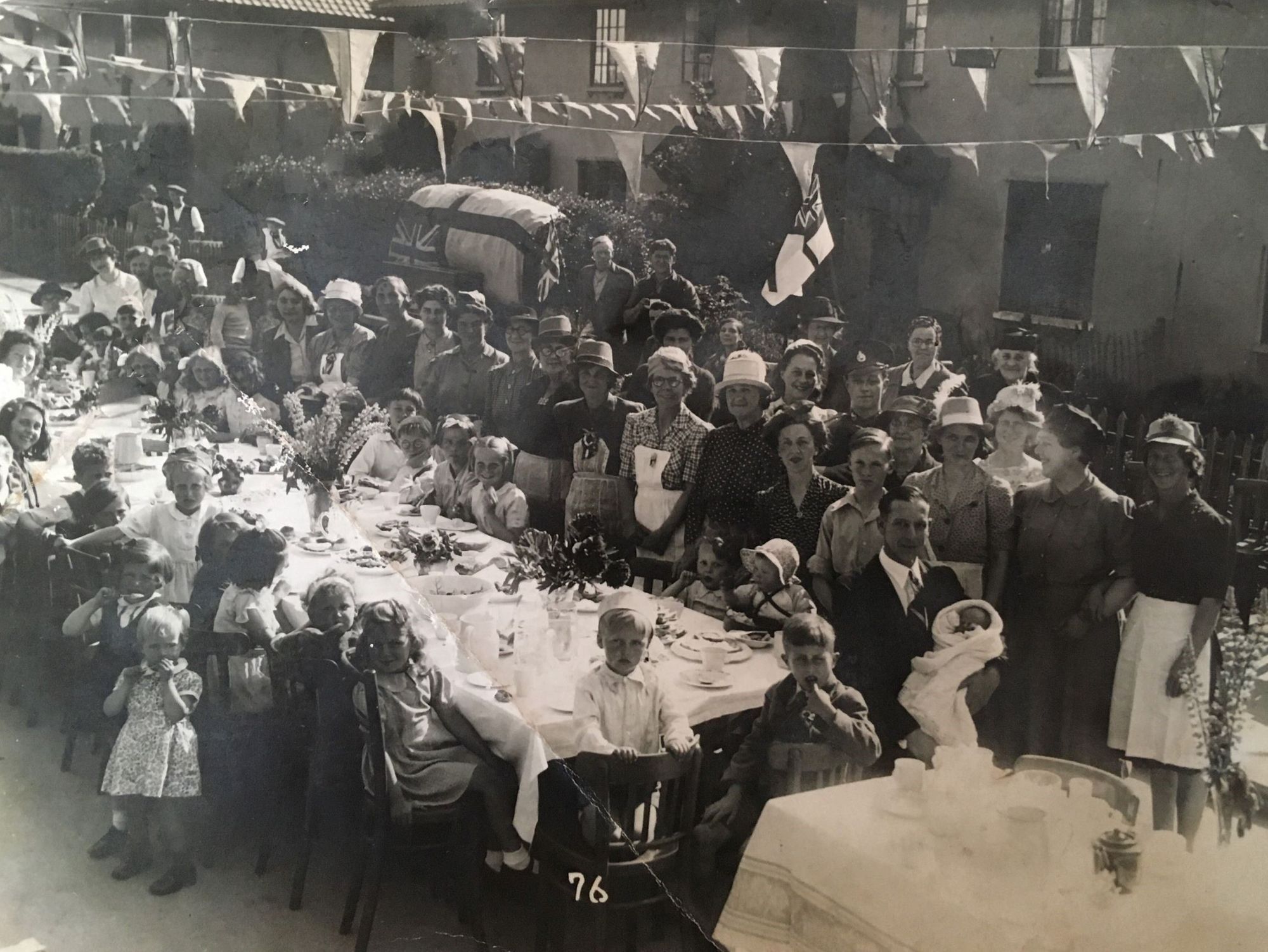 As you can see in the below illustration from the book, the scenes are very similar, with bunting, Union Jack flags, paper party hats, plus tables and chairs brought out into the road.
What is particularly poignant about Briggs' illustration is that, typically, he depicts this day so honestly. Yes, there were balloons and vibrant banners, beer and joy, but there was also heartache, sorrow and loss – something Briggs makes us acutely aware of through Arthur's story in the caption. Looking closer at the faces in the crowd, it is easy to imagine the struggle to rationalise their jubilation with their sadness on this long-awaited day.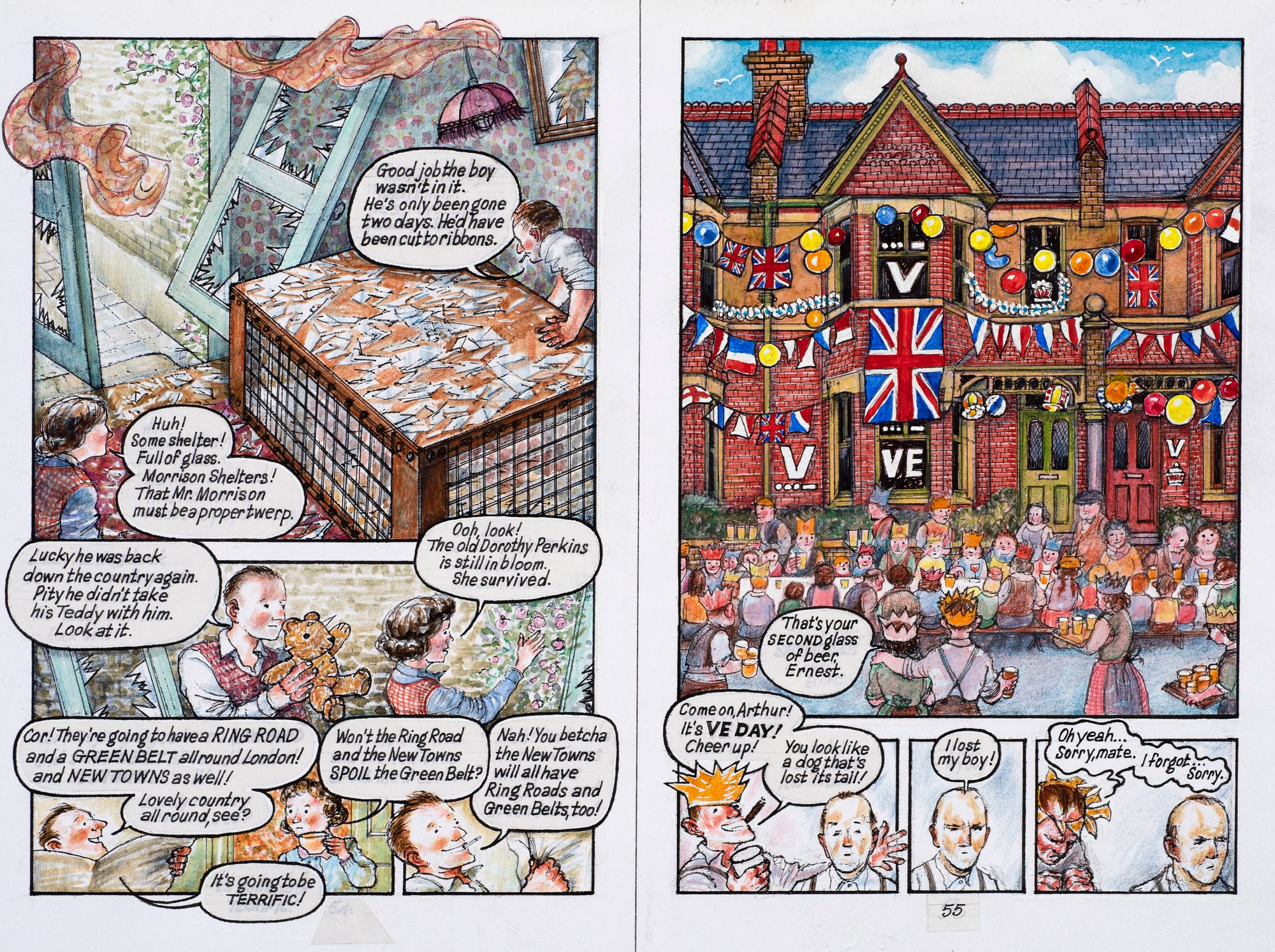 For many people VE Day marked the end of a conflict that had taken away so much. VE Day nevertheless remains one of the most notable events of the 20th century in the UK and as such, its inclusion in the story of the lives of Ethel and Ernest is inevitable. 2021 marks the 76th anniversary of VE Day.
See the pages above, along with other illustrations from Ethel & Ernest, UG – Boy Genius of the Stone Age, Fungus the Bogeyman and many more at Raymond Briggs: A Retrospective. The exhibition opens at The Gallery, Winchester Discovery Centre on 17 May 2021 and tickets are now available to book online.
---
If you have enjoyed Culture on Call and you are able to make a donation, please click the link below. Any support you can give will help us keep communities connected to culture in these difficult times.