In preparation for re-starting our Crafty Culture group after the impact of COVID-19, Aldershot's West End Centre is inviting locals from around Rushmoor to help create a crocheted mandala installation in and around the Princes Gardens' bandstand. Crafty Culture: Make a Mandala is a collaboration between West End Centre and local artists Barbara Touati-Evans and Gemma MacLennan.
We are inviting you, the local community of Rushmoor, to get involved by creating your own crocheted Mandala(s). These will then be collated and brought together to form an installation that celebrates creativity and local community, bringing vibrancy to the town centre. The installation will be open for all to see in the Princes Gardens' bandstand from 10 August 2021.
---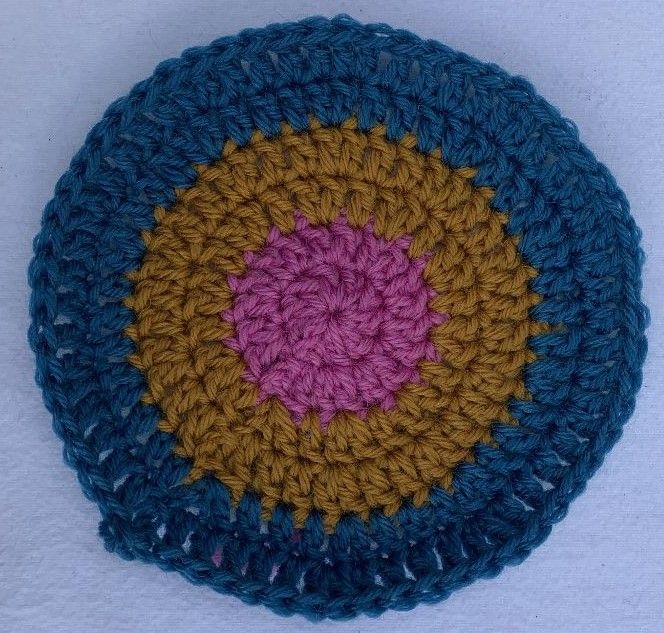 Ways to get involved
Choose to get involved in one of the following ways...
1) Collect a free pack which includes materials to make a mandala at home
The pack will include: crochet hook, three balls of coloured wool, written instructions and pattern, as well as more information about the project. They can be picked up from one of the following collection points from 14 May onwards - please check directly with your chosen community collection point about opening times if not listed:
---
2) Book onto one of our free outdoor summer workshops with our local artists at the Princes Gardens' bandstand
Barbara and Gemma will guide you through the mandala crochet making with a small group of others, socially distanced. All materials will be provided, but you are advised to bring your own chairs, blankets or cushions to sit on and a bottle of water.
Workshop: Saturday 12 June or Saturday 19 June,  1pm - 3pm. More information and booking here...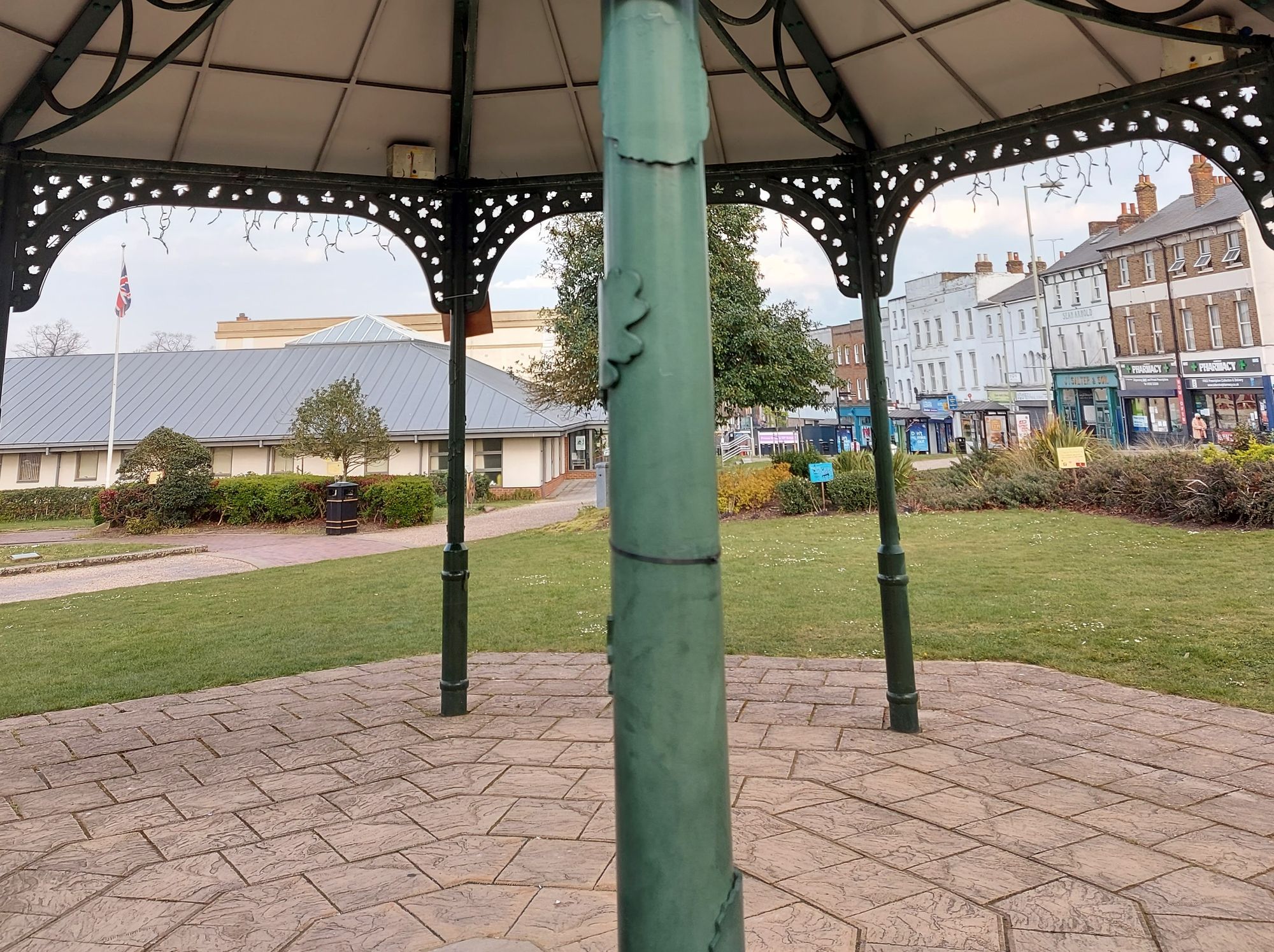 ---
3) Or make a mandala at home using your own materials
To crochet at home, you will need: crochet hook, three different coloured balls of wool and scissors.
You can crochet using any colour of your choice, or you can use the same colours that are included in the packs (pictured below): Orange, bright blue, cerise, blue turqoise, dark mustard, medium pink, lavender, light olive and light denim blue.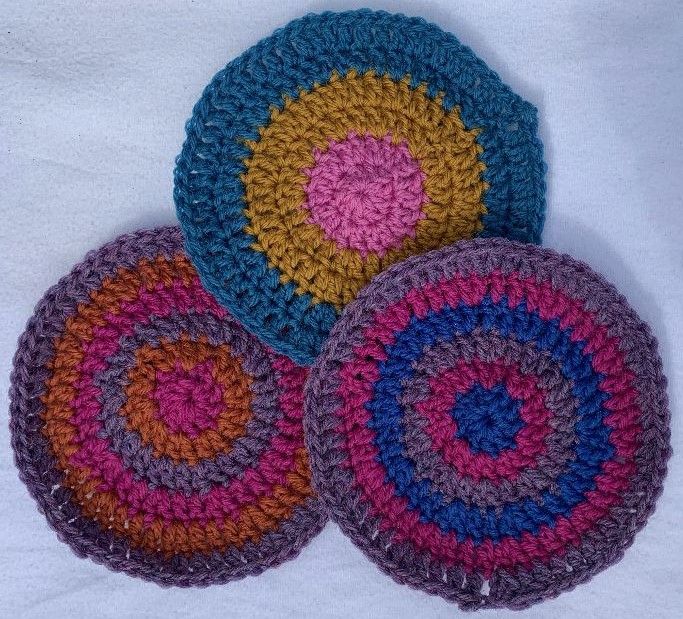 ---
Guides, hints and tips
If you are crocheting using your own materials can follow Barbara's Shape and Freestyle video demonstration below as a good base for creating your circular mandala*.
If you've not crocheted before, you can watch Barbara's introduction to crochet video here and next steps video here to help you practice first.
A photo visual guide can be found here, this guide follows the pattern provided in the free packs. And if you are using pack materials, please see further instructions for your written pattern and well as tips here.
---
Share with us
We'd love to see your mandala making process and would love to see your creations on social media using #RushmoorMandala - tag West End Centre on Facebook, Instagram and Twitter too!
---
Submitting your mandala design
Once you have created your mandala, you can drop off at one of the community collection points, no later than Wednesday 30 June 2021 - please check directly with your chosen collection point about opening times:
---
Crafty Culture drop-in classes
As part of this project, we will also be re-launching our Crafty Culture classes in September - a free weekly group for people from all backgrounds and cultures to craft together. West End Centre has been running this group for many years, and it is aimed at anyone from the local area whose mental health and wellbeing would benefit from a free drop-in craft session, or who are interested in meeting others from different cultural backgrounds.
This project has been made possible by funding from Rushmoor Borough Council.
---
Sign-up to hear from us
If you would like to be informed about upcoming classes at our arts centres such as Crafty Culture, as well as events, workshops, exhibitions, news and updates on our fundraising activities from Hampshire Cultural Trust, you can sign-up to our mailing list by visiting westendcentre.co.uk/newsletter-signup 👇
---
If you have enjoyed Culture on Call and you are able to make a donation, please click the link below. Any support you can give will help us keep communities connected to culture in these difficult times.
---