"If music must be the food of love, cycle on"
With today marking World Bicycle Day, we're thrilled to be welcoming The HandleBards once again this June for three environmentally-friendly evenings of entertainment.
The hugely popular Shakespearean troupe are back with another bicycle-powered tour to outdoor venues and open-air theatres across the UK this summer. From Bude to Bolton, Inverness to the Isle of Wight, and of course, Hampshire, The HandleBards are to reprise their hit production of Shakespeare's classic comedy Twelfth Night with drunkenness, frivolity and cross-dressing aplenty!
"An exceptional touring production" ★★★★★ The Stage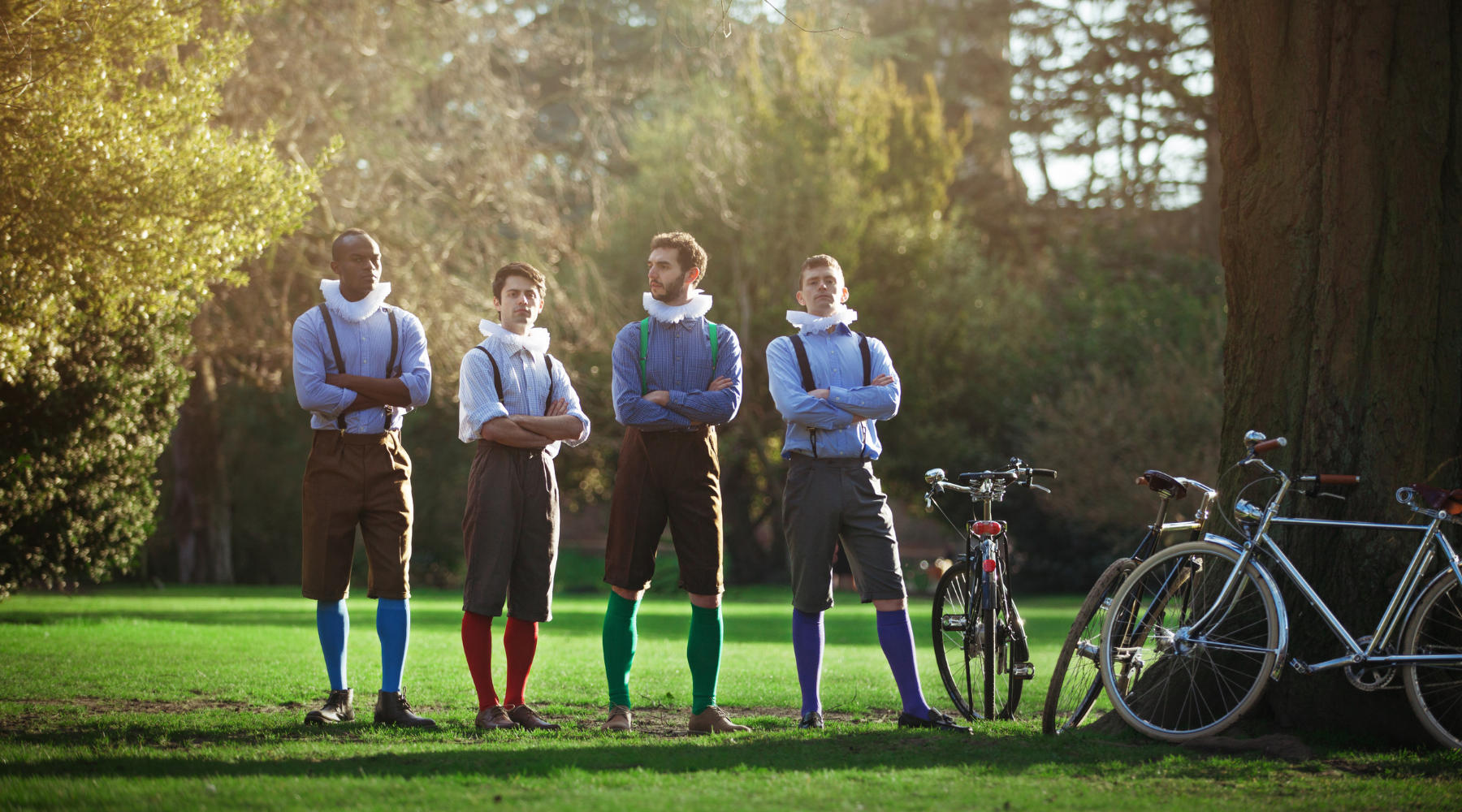 The HandleBards began with a sense of adventure, a love of Shakespeare and a nifty little pun... Since then, the fearless friends have grown to become an internationally renowned theatre company, bringing our uniquely irreverent brand of Shakespeare to audiences all over the globe to critical acclaim; from national press, regional press and audience members alike, it's safe to say that everyone really loves The HandleBards!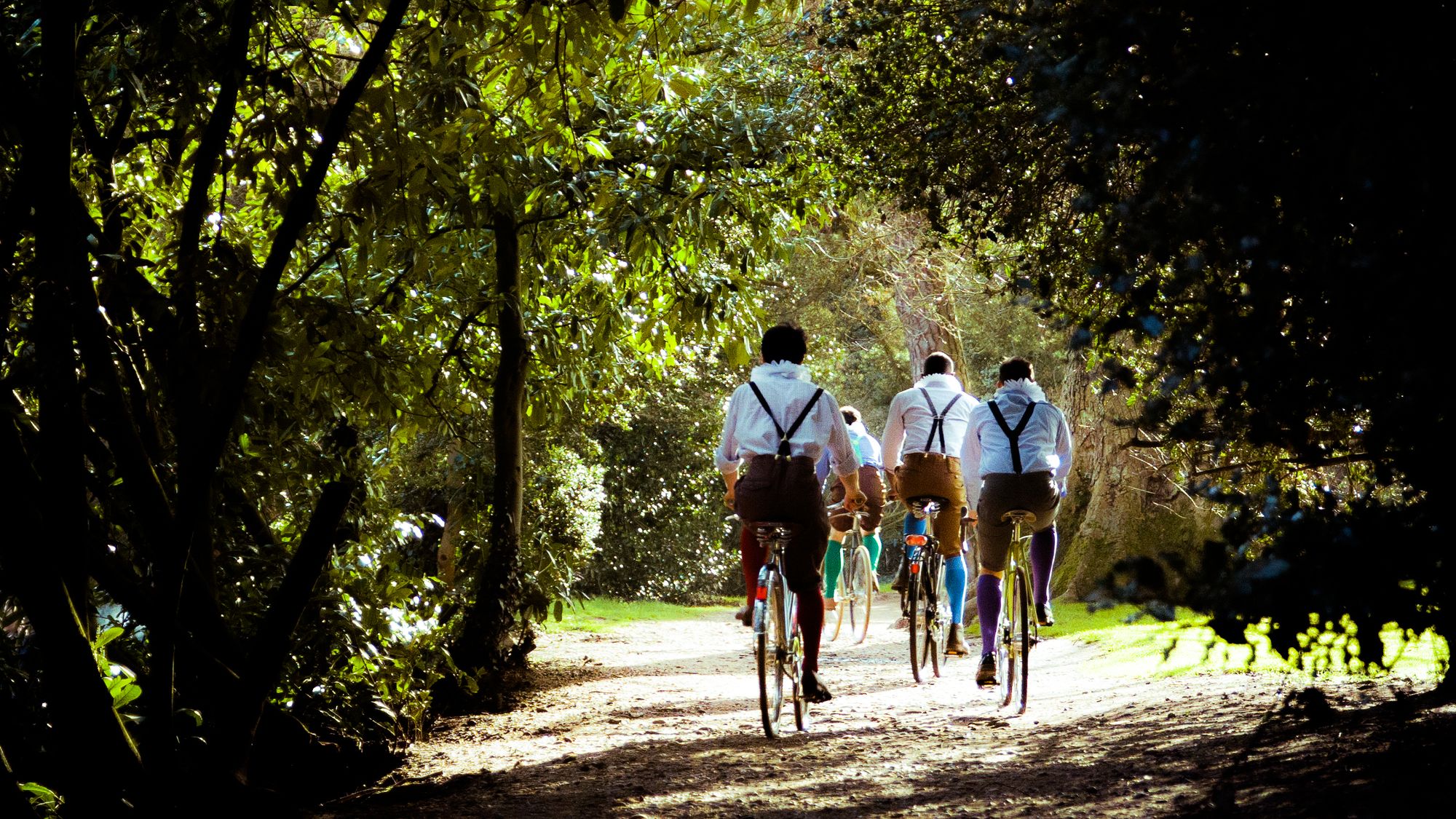 Since their very first pedal-powered tour of the UK, environmental sustainability has been at the heart of everything The HandleBards do. With the support of partners, venues and audience members, they strive to make their theatre company greener and greener, with big plans to make their tours - and theatre in general - more climate conscious in the coming years.
Committed to providing environmentally-friendly entertainment across the country, The HandleBards will be travelling over 1500 miles by bicycle with set, props and costumes following in their 100% electric support vehicle (plus a brief diversion - by train - to Germany's hugely popular Shakespeare Festival). Their ethos is a brilliant ode to sustainability and healthy living, for which they won the Edinburgh Fringe Sustainable Practice Award in 2014, and in 2015 and 2016, they were nominated for The Stage's inaugural Sustainability Award.
They have cycled over a staggering 12,000 miles to date!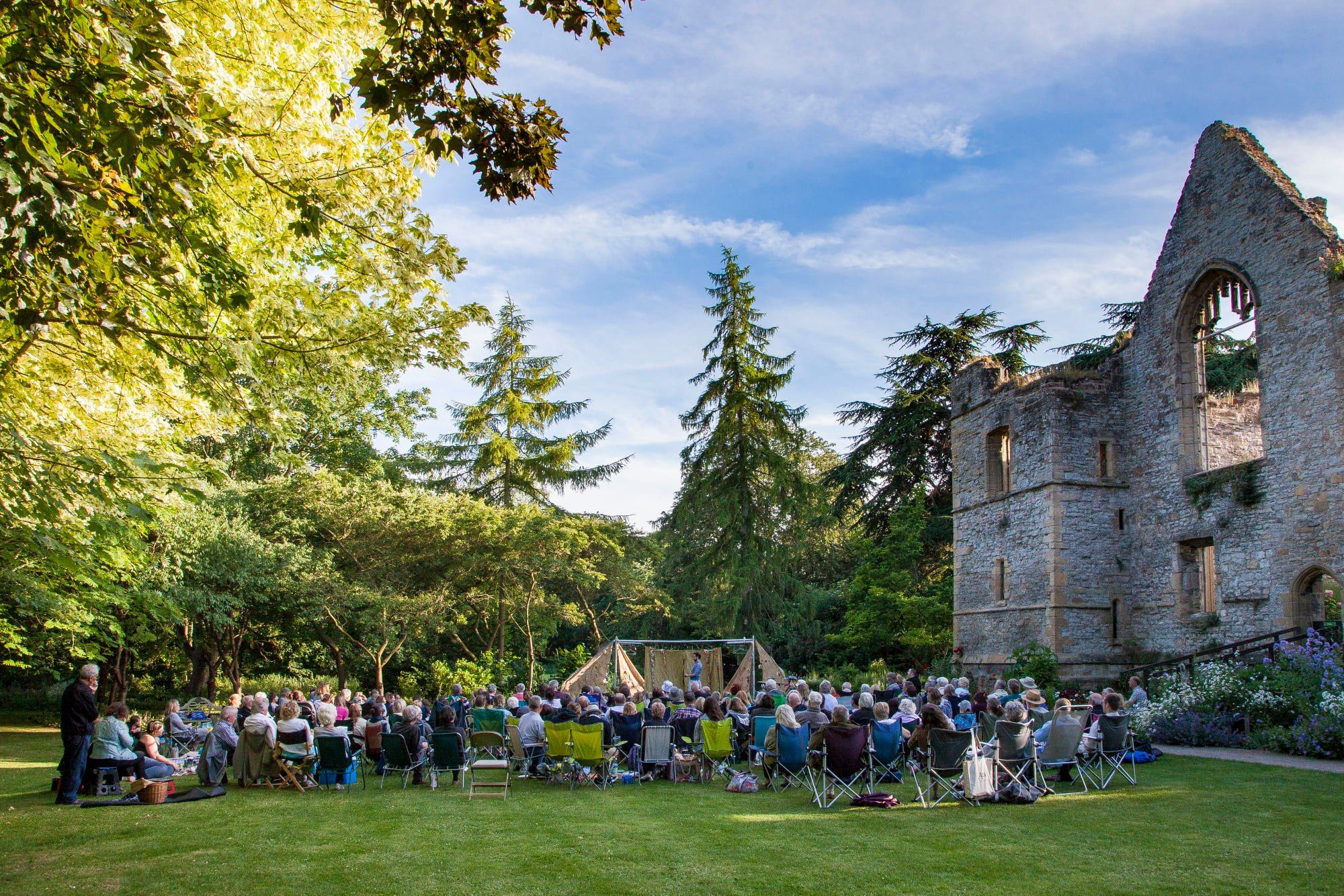 Artistic Director, Tom Dixon, said "I'm thrilled to be launching our biggest ever UK tour which will play more than 100 dates across the summer months. If you're in need of a good laugh and want an excuse to bring your loved ones together, our irreverent take on Shakespeare's classic comedy will provide just that. So what are you waiting for? Book your tickets, pack your picnic and cross your fingers for some Great British sunshine!"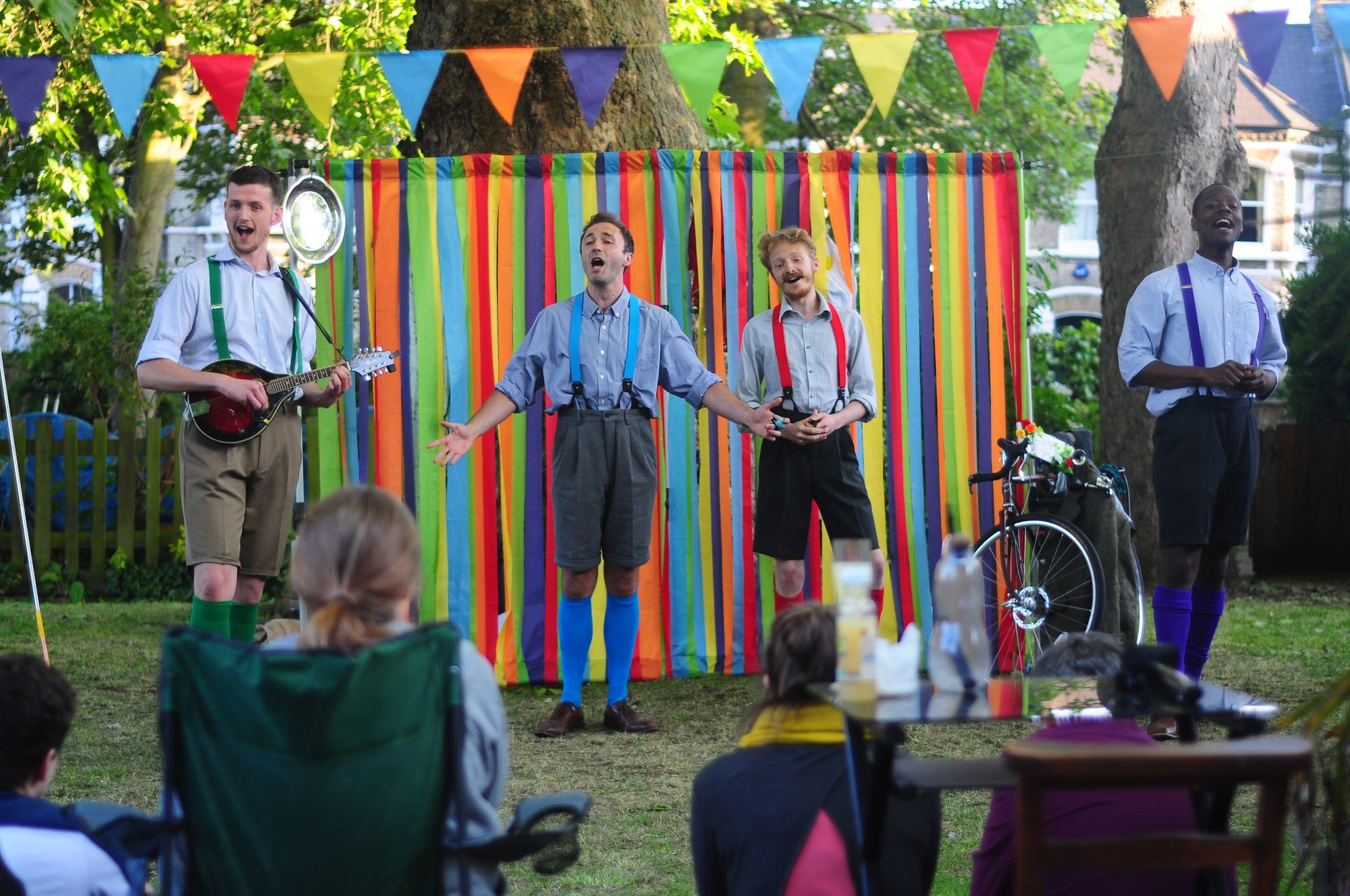 It cannot be refuted that their take on Shakespeare is fast, funny and fearless; if you've never seen Shakespeare before, there's no better introduction. Equally, if you're a Bard buff, you've never seen it done like this!
The Handlebards will be performing their extremely energetic, charmingly chaotic Twelfth Night at Wellesley Woodlands (8 June), Westbury Manor Museum Gardens (16 June) and Rockbourne Roman Villa (18 June), so pack a picnic, grab some friends and come enjoy some outdoor theatre as we join The Handlebards in an hilarious production unlike anything you've seen before.
Suitable for: ages 8 and over.