The Construction of Truth: Alexandra Lethbridge
Hampshire Cultural Trust and Winchester School of Art (WSA) are delighted to present the work of Winchester School of Art alumni, Alexandra Lethbridge in celebration of the School's 150th anniversary. Alexandra graduated from WSA in 2009 with a first class degree and her successful practice recently includes exhibitions in Milan, New York, Slovenia, Derby and Liverpool.
The Construction of Truth exhibition opened on 2 October 2020 at City Space in the Winchester Discovery Centre and was due to continue until 18 November.  In light of the recent government guidance City Space will be closed from Thursday 5 November. However, for those of you who were unable to see the exhibition in person, we have created an online version of the exhibition on Culture on Call.
Winchester School of Art
WSA is one of the oldest art schools in the country and one of only a few which are part of a Russell Group university, the University of Southampton, which it joined in 1996.
On 21st May 1870, the Hampshire Chronicle newspaper reported that "a meeting of persons interested in establishing in this city a School of Art, in connection with that at South Kensington was held at Dr Ridding's house on Tuesday". Dr Ridding was the Headmaster of Winchester College and he and fellow dons from the college formed a committee to find, "many persons who are desirous of learning drawing, painting and carving".
Teaching began at Wolvesey Palace on 27th September 1870 and the school subsequently had several homes, including the Judges' Lodgings in the Cathedral Close, and, for 60 years, a purpose-built wing of the Guildhall, which still says "School of Art" over the door. The school opened its current site in Park Avenue in 1966.
150 years since founding, Winchester School of Art now welcomes an annual student cohort of 1800+ students, both to Winchester and its shared collaborative campus in Dalian, China. They offer six undergraduate programmes, 11 postgraduate taught programmes and a postgraduate research programme supported by five research groups.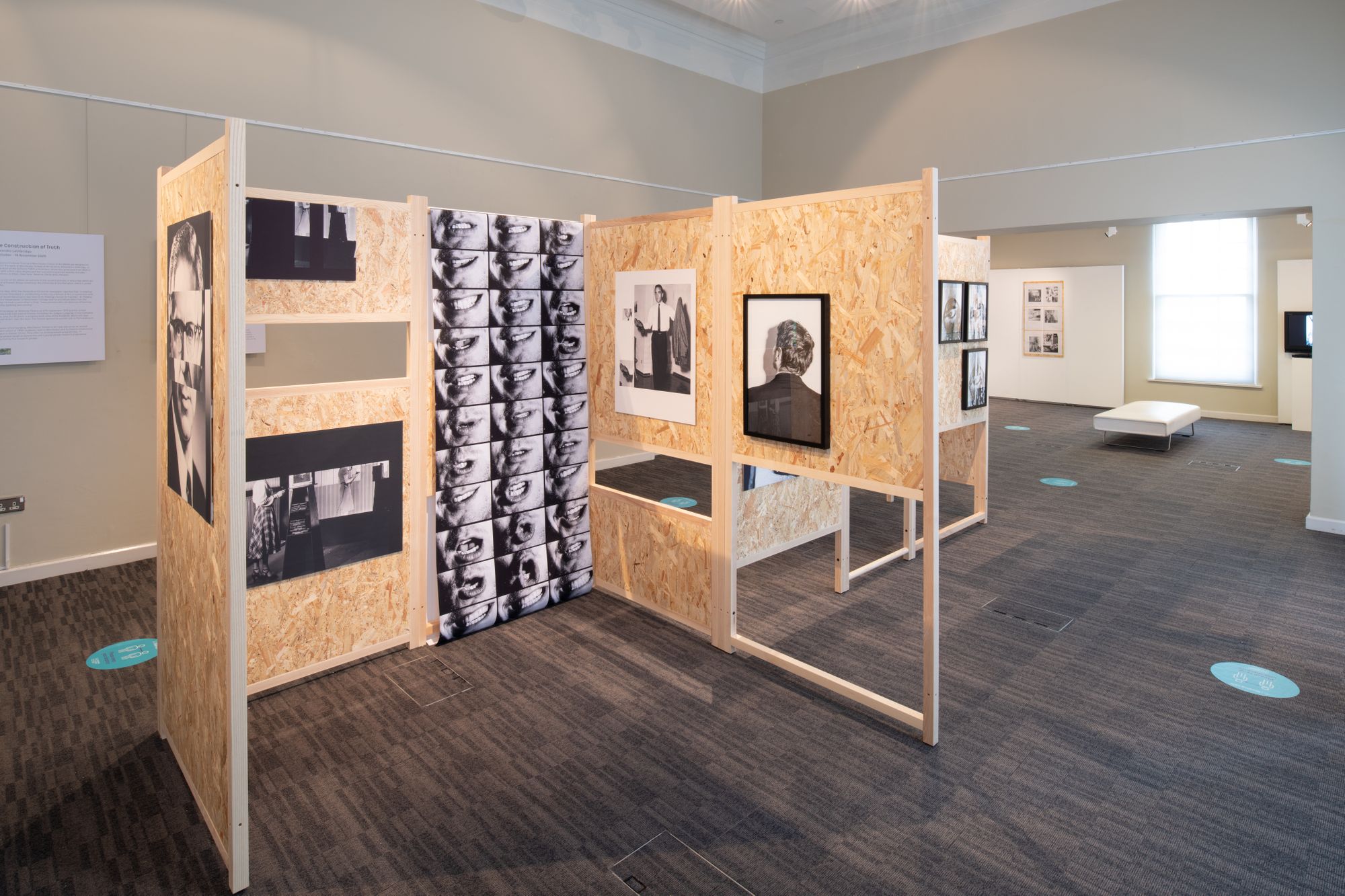 Alexandra Lethbridge
Successful communication needs both verbal and physical expression and must be joined together through the act of understanding. Non-verbal communication is defined by gesture and body language and makes up a large part of how we interpret and misinterpret each other. This includes clues to how we lie to each other. A lie is to make a false statement with a deliberate intent to deceive and history suggests humanity learnt this art of deception not long after spoken language first emerged.
If we fast forward to current day, we live in a post truth society where alternative facts and falsehoods are a regular occurrence. We're presented with continual examples of political distrust and fake news, all confirming our need to adapt our visual literacy to recognising these mistruths when they're presented to us.
The series The Path of an Honest Man seen in this exhibition The Construction of Truth explores this concept by looking at visual deception through gesture and body language and considering the differences between spoken and expressed languages. The work looks to the archetype of the 1950s salesman for inspiration. By understanding a time where methods of persuasion were taught and mastered,the work questions whether lying and deception is a visual code, one that could be understood and ultimately mastered.
-Alexandra Lethbridge
Alexandra Lethbridge is a conceptual artist working with photography and installation. Her practice includes the use of found and appropriated imagery, sculpture and moving-image. Recurring themes in her work are deception, misdirection, misinformation, visual truth and the cognitive processing and consumption of information.
Alexandra is drawn to ambiguities, the gap between this and that, interpretations and misalignments of ideas and to how we consume visual culture. She bases her work with scientific research and contrasting this objective theory with experimental image-making is integral to her work.
Her book The Meteorite Hunter was shortlisted for the Paris Photo Aperture Foundation First Photo Book Award. Her work has been exhibited world-wide,has won many awards and has been widely published. Alongside her practice, Alexandra is a Lecturer in Photography at Southampton Solent University and a visiting lecturer at many other institutions. She is Digital Programme Producer for Photoworks.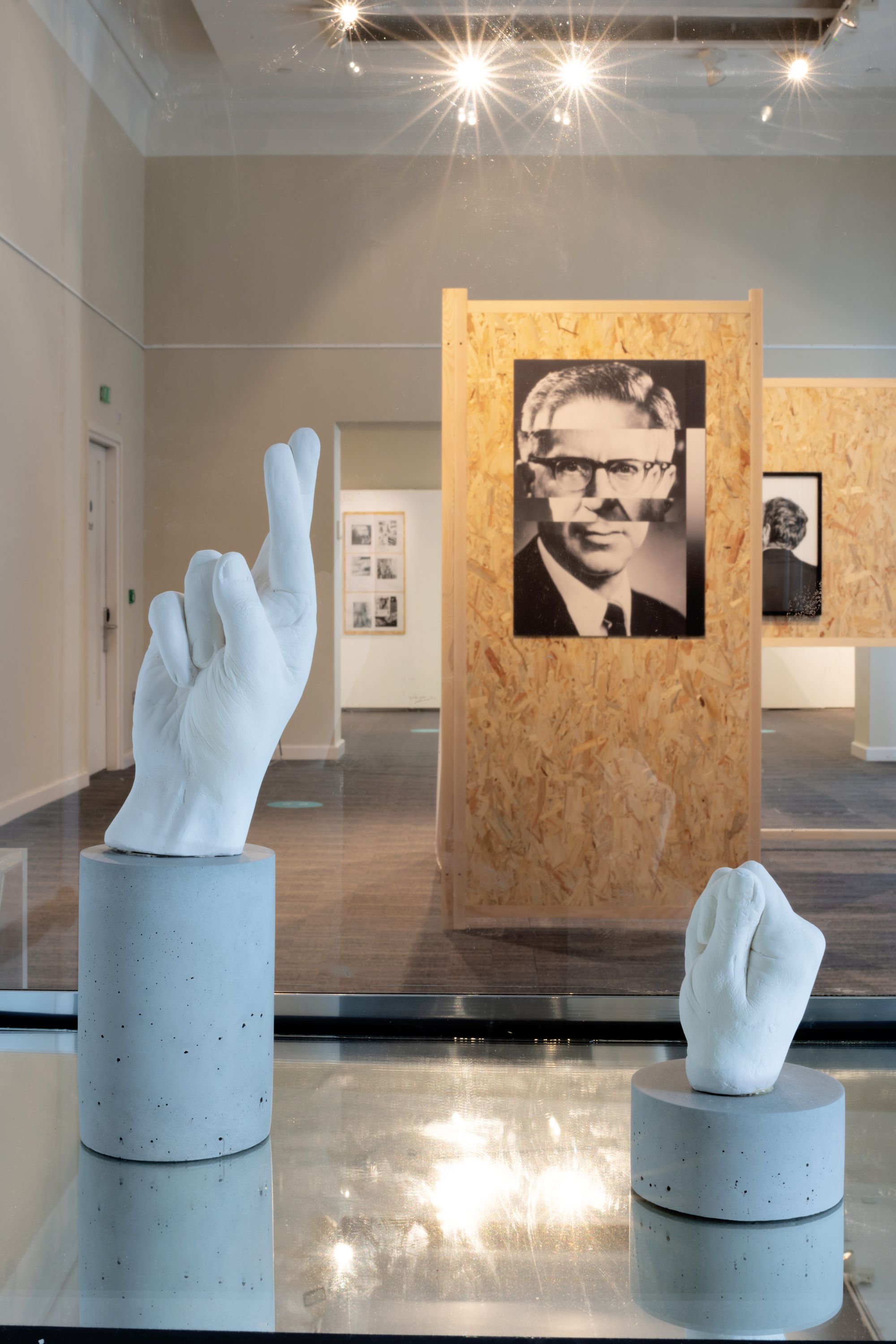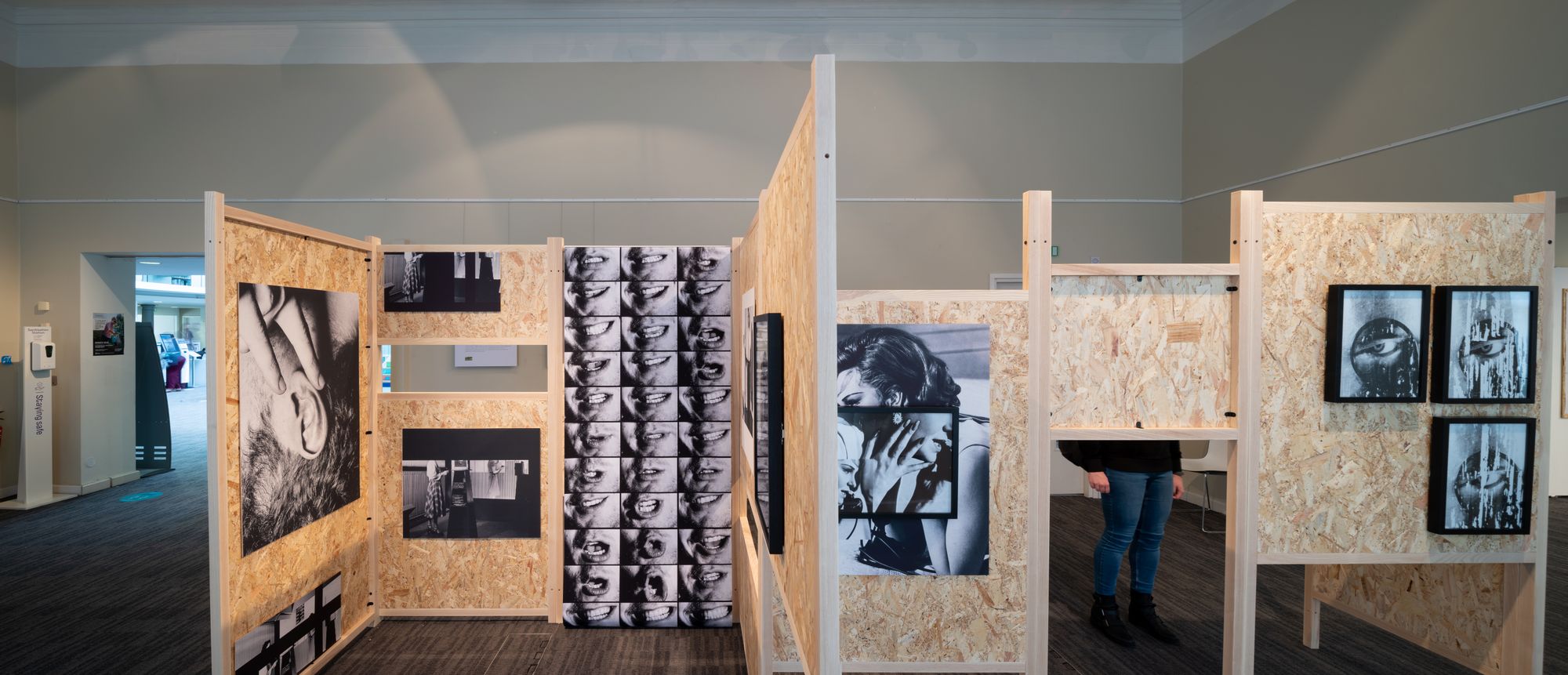 ---
If you have enjoyed Culture on Call and you are able to make a donation, please click the link below. Any support you can give will help us keep communities connected to culture in these difficult times.