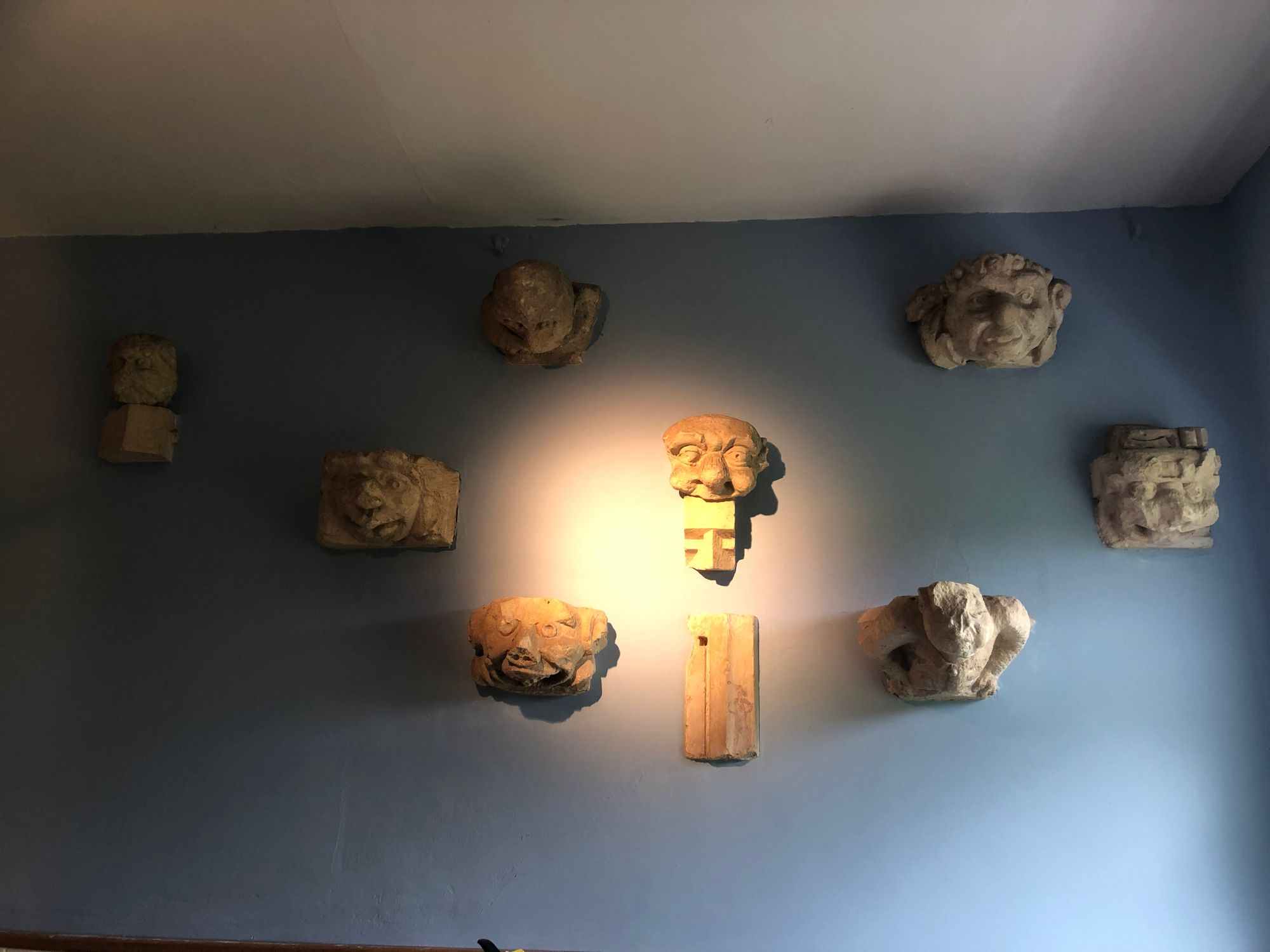 Over the winter of 2019, the team at Basing House was hard at work cleaning and decorating The Bothy with the aim to re-open the doors this summer as a tea room. The Bothy was originally built by Lord Bolton back in the 1870s as a museum to house the small finds from his excavations of the site. The small finds have since been moved on and only the gargoyles of Basing House remain on display. But are they really gargoyles?
Gargoyles are fascinating architectural sculptures made from stone, which can be found on many Medieval and Tudor buildings - most commonly cathedrals and churches - but they were also fashionable oddities for the wealthy when designing their stately homes. The gargoyles at Basing House are purely decorative carvings, which once adorned the exterior of the grand house. By definition, a gargoyle has a functional purpose to convey water away from the sides of buildings through a spout sculpted as part of the figure. Looking closely at our collection, none appear to have any spouting holes, which would suggest they are grotesques, created purely to decorate buildings, rather than gargoyles. Grotesques were designed to be either very ugly fantasy creatures or comically distorted takes on famous people of the time. Grotesques are attributed with the power to ward off evil spirits, guarding buildings and protecting those inside, which is why they are often found on religious buildings. The carvings are also believed to be the original inspiration for Halloween masks!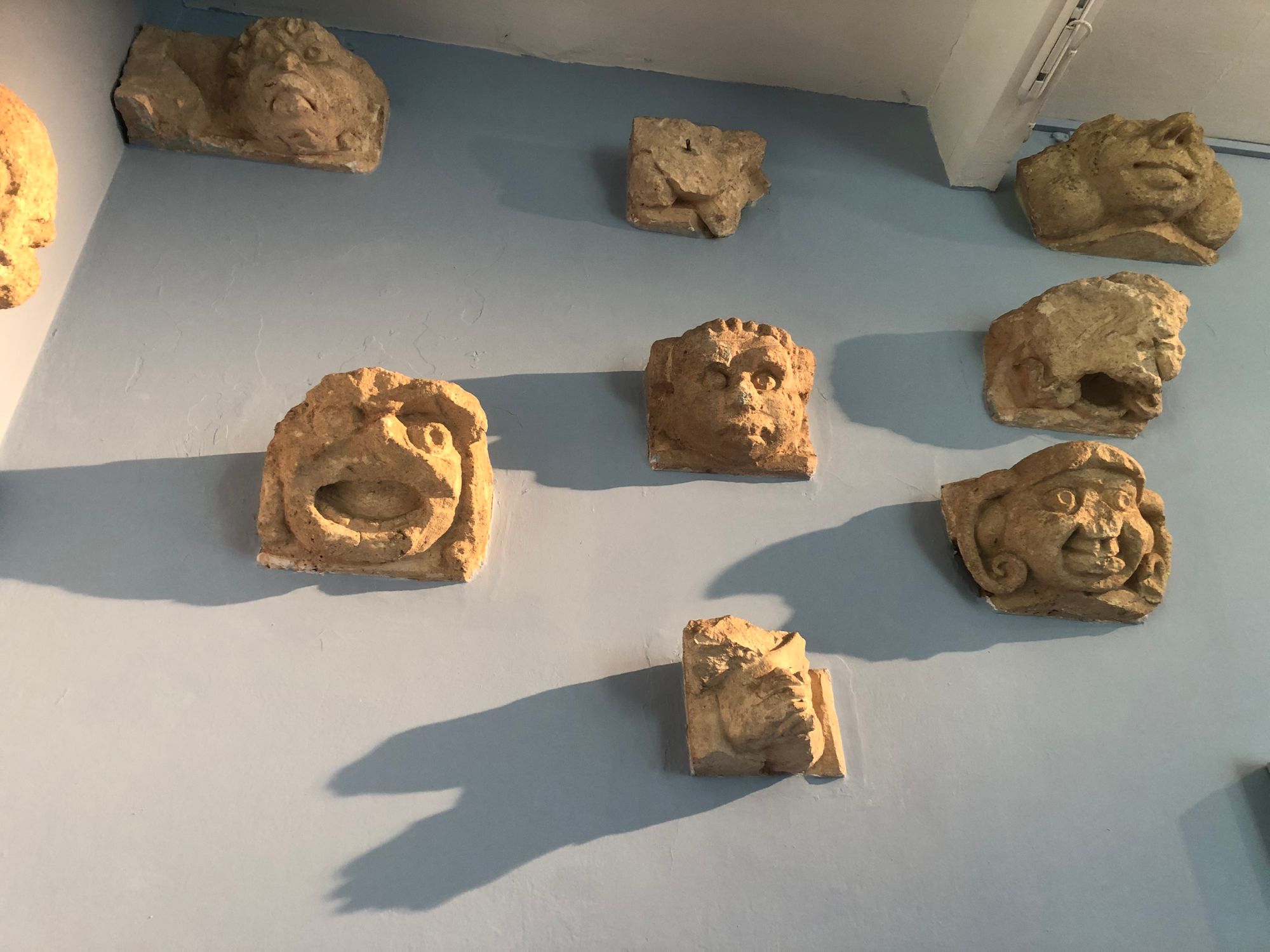 Sadly, little is now known about the Basing House figures. We know they date back to around 1535 and that some are popular carving designs of the period, whilst others are believed to be caricatures of infamous Tudors in power at the time - one in particular does rather resemble Cardinal Wolsey!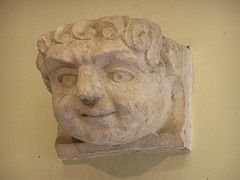 If you and your little ones are bored at home and looking for something fun to do why not try some 'gargoyle' crafts at home. Design, draw or download a grotesque mask. All you need is some card and elasticated string. Or order yourself some air drying clay and using a plastic or metal carving knife create your own caricature head? For very little ones playdough makes fabulous head designs too.
---
If you have enjoyed Culture on Call and you are able to make a donation, please click the link below. Any support you can give will help us keep communities connected to culture in these difficult times.