During lockdown, technology has allowed us to showcase The Sunday Times Watercolour Competition exhibition online and bring it to you. Have a look around the exhibition in the 360 tour and then try the activities below!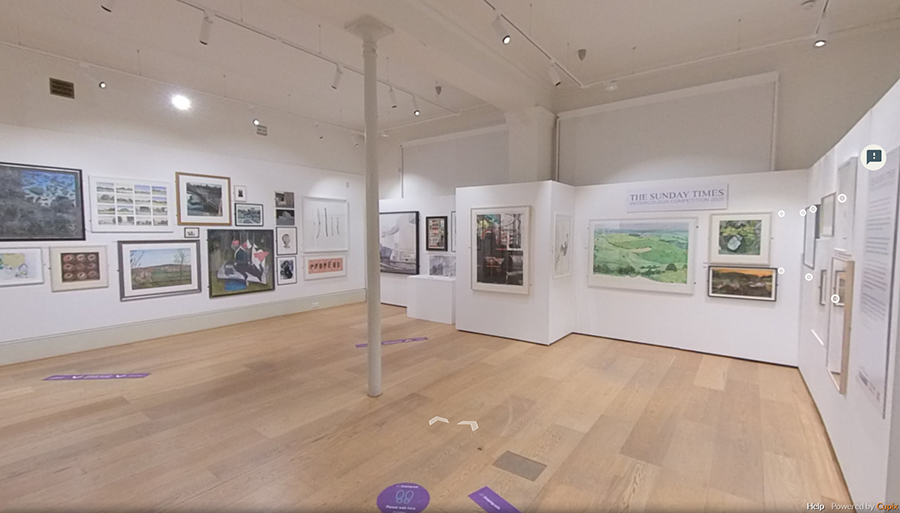 Spotter Quiz – can you find these items in the exhibition online?
1.) The white chair with the love spoons on it – 'Love Spoons' by Jack Haslam
2.) 'Pot Plant' by Karen Steer
3.) The Zoom chat – 'Zooming in on an Art Dem' by Doreen Laghorn
4.) The tennis court – 'Clissold Serve' by Alex Chilvers
5.) A green door on a brick wall – 'Jericho' by Adrian Coleman
6.) The painting of nine apples - 'Second Study of Nine Apples' by David Gould
7.) A black horse – 'Grooming the Shire' by Kate Black
8.) The concertina paper piece – 'A Few Lines About What Happens To The Heart' by David Smith
9.) 'Day by Day' by Jayne Stokes
10.) Lots of material – 'Roll With It' by Pam Smart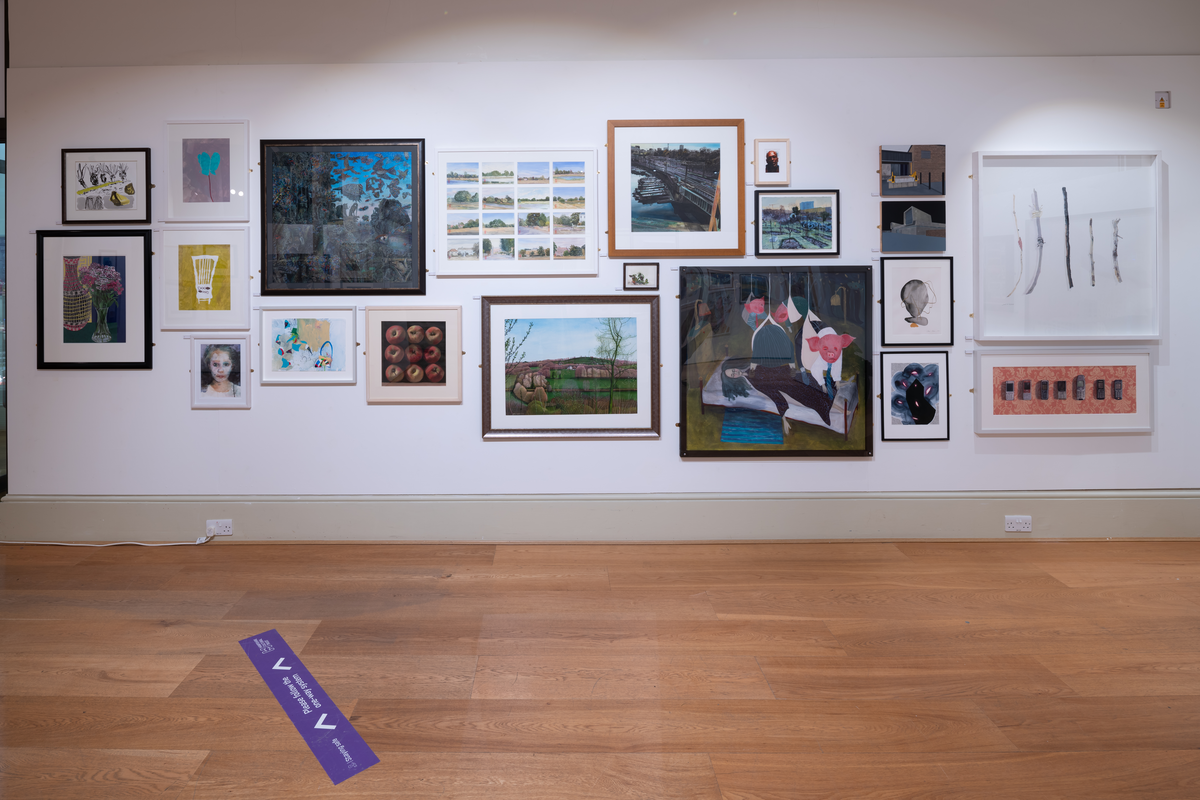 There are 80 works in the exhibition - which piece is your favourite?
Think about:
- Who is the piece by?
- What do you like about the piece?
- Is it a painting?
- What do you think the piece is about?
- How many colours and shapes can you see within the piece?
- Can you recreate your favourite piece? Why not challenge yourself to use two different mediums, like crayon and pen?
Make your own paints at home
You can make your own paints at home using a few ingredients. Don't forget to ask for help from an adult when you make them.
Ice Watercolour Paints
You will need:
- Water
- Ice lolly container
- Lolly sticks
- Food colouring
Choose your favourite colours of food colouring and add one drop of each colour into the individual lolly spaces. Add water and lolly sticks, then pop the tray into the freezer for a couple of hours until frozen and ready to use.
Puffy Paints
You will need:
- Shaving cream
- White PVA glue
- Washable paint or food colouring
- Bowl
- Spoon
In a bowl mix equal measures of shaving cream and glue together. Add a few drops of either your paint or food colouring and give it a good mix, then you're ready to paint! You can use this thick and fun mixture on cardboard.
Paint in a bag for sensory fun at home
- Large plastic zip lock bag
- Washable paint
- White card or thick paper (you can glue a few sheets of paper together)
Cut the card or paper to the size of the zip lock bag. Test it to make sure it fits inside of the bag. Squirt and pour a selection of colours onto the cut out piece of card, then carefully place it into the zip lock bag. Zip the bag up and stick it to a flat surface for your little one to enjoy.
Don't forget to tag us in your creations on Facebook, Twitter or Instagram.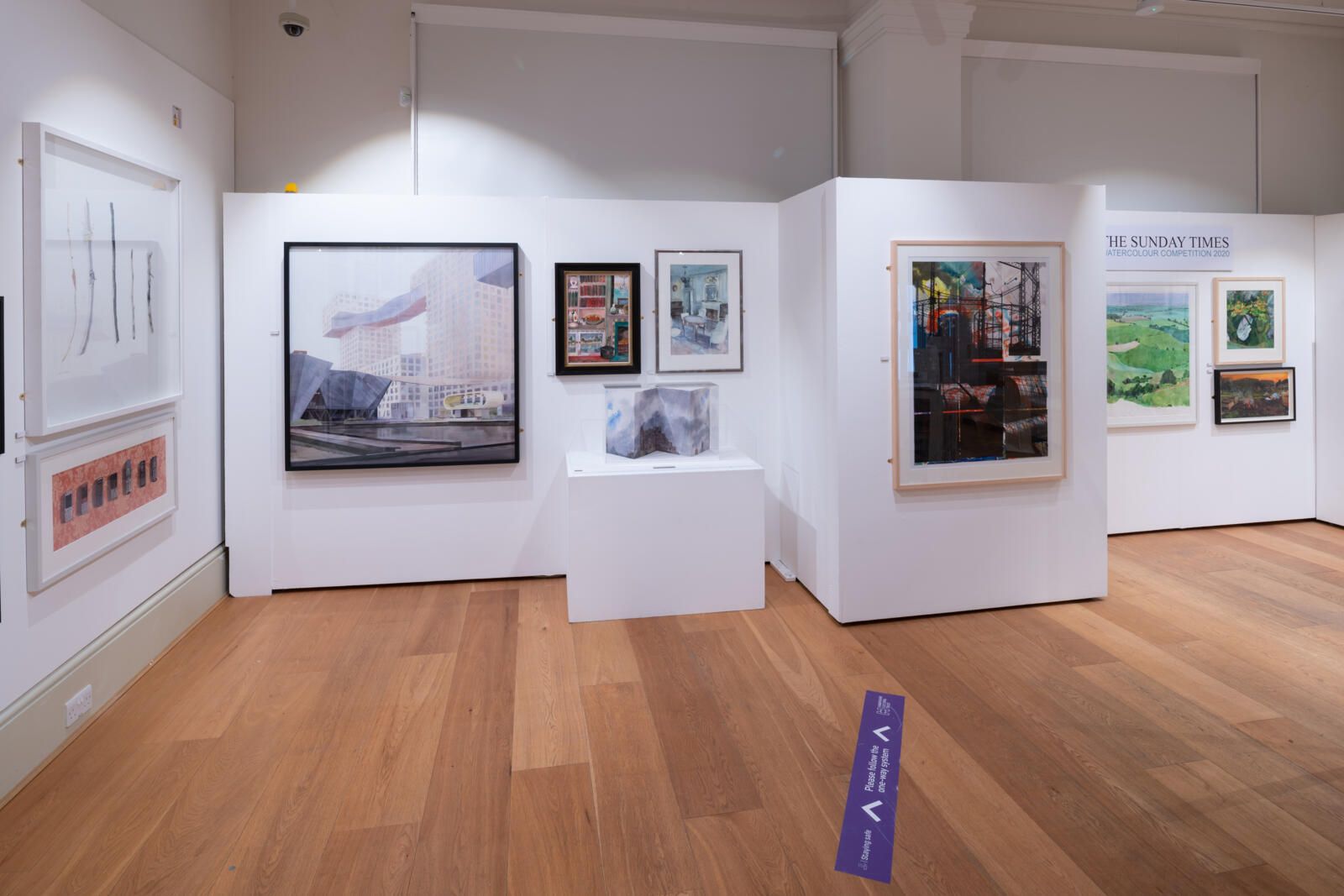 ---
If you have enjoyed Culture on Call and you are able to make a donation, please click the link below. Any support you can give will help us keep communities connected to culture in these difficult times.