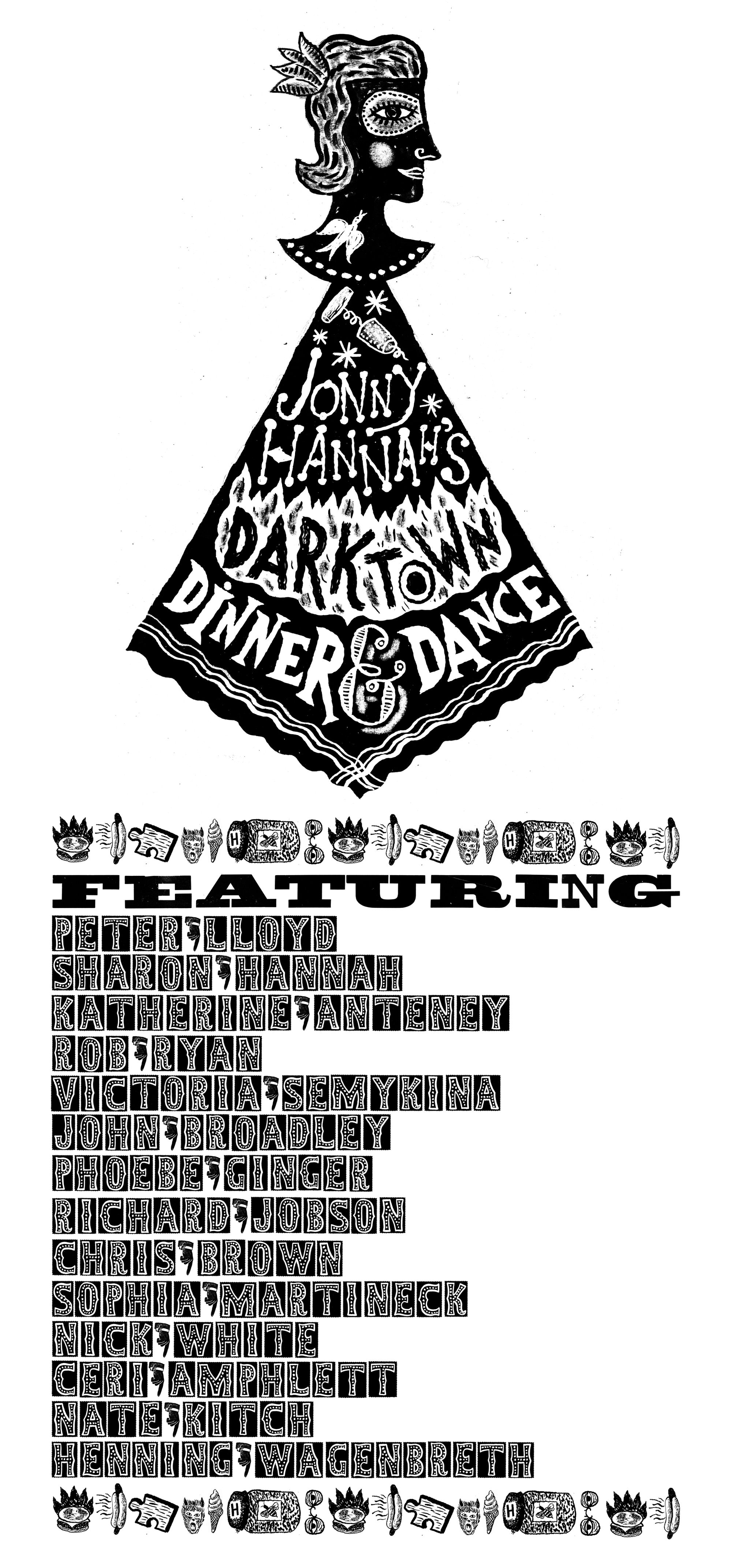 As part of his Darktown Dinner & Dance, artist Jonny Hannah's friends and collaborators have come together to make something special at City Space, Winchester Discovery Centre.
"I invited thirteen people to draw an image that could be linked to the Dinner & Dance, and then they emailed it to me and I screen printed them onto napkins...Special people coming to the Dinner & Dance." – Jonny Hannah
Through his extensive network of local and international artists and illustrators, Jonny put out a 'call to arms' for bespoke napkins to be designed for the exhibition. Hand-printed by Jonny himself, there are 14 designs by an amazing mix of designers, with a limited edition of five copies of each available to buy. The profits from the sales will be donated to Hampshire Cultural Trust. We are blown away that so many talented artists have submitted designs to raise money in this way, so a huge thank you to everyone involved!
Look out for this stunning feature wall in the gallery and bag your favourite limited-edition napkin for just £25.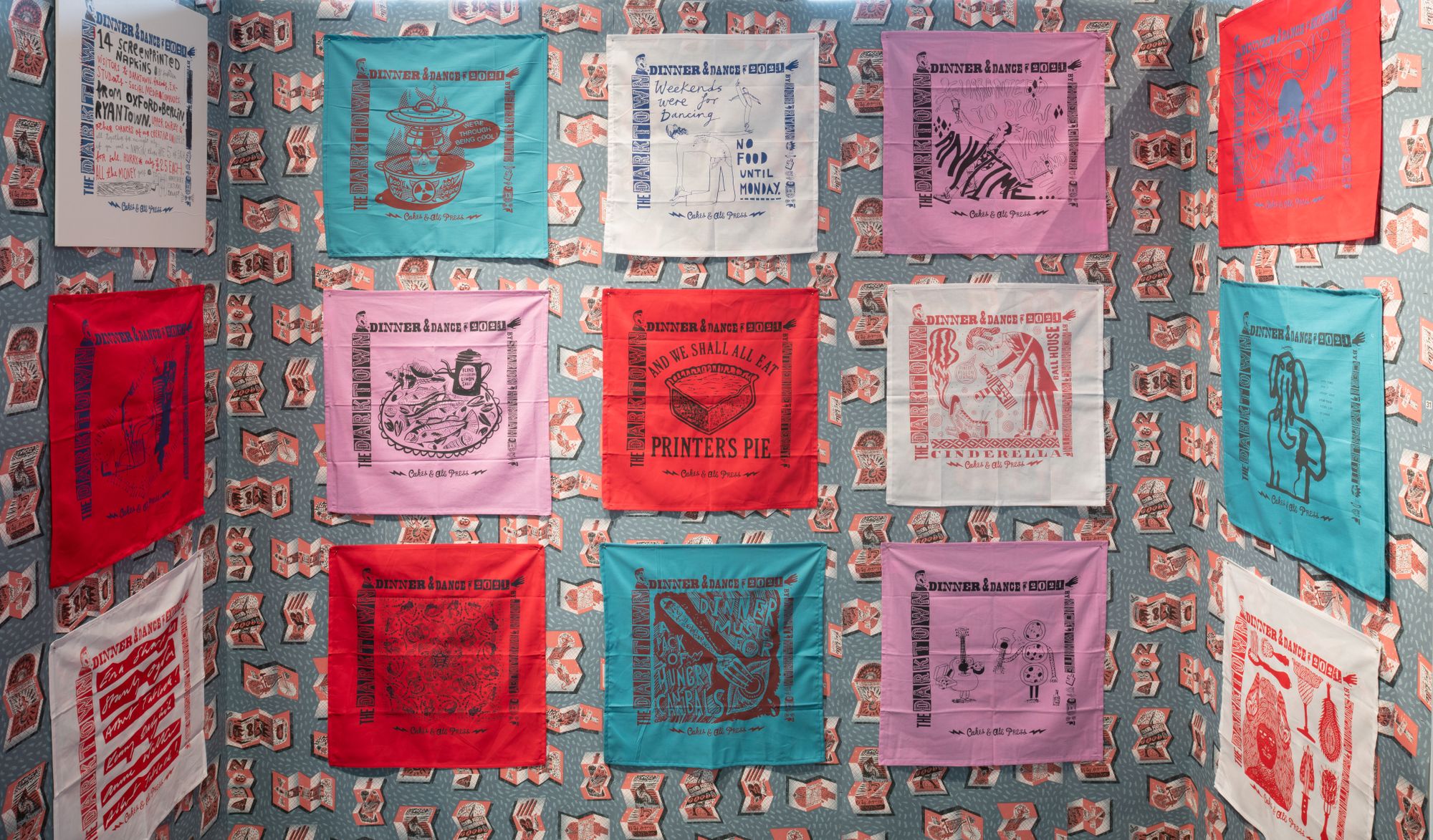 Here's a little more about each of the artists behind the napkin artworks.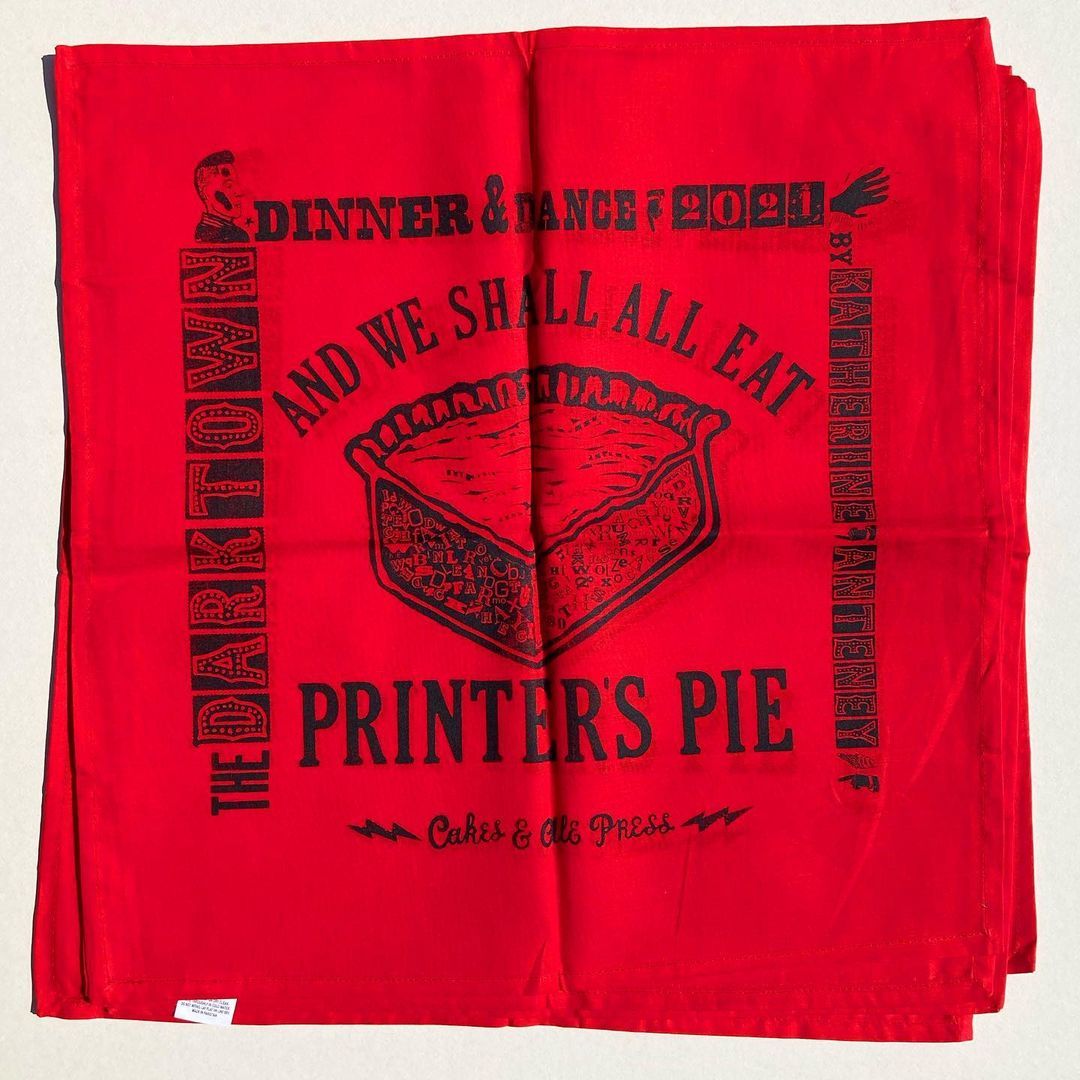 "In the mid-1990s a friend and I screenprinted 'Free Beth and Mandy Jordache' t-shirts on my kitchen table to raise money for the local women's refuge and since then I have been completely hooked on printmaking. These days I don't screenprint very often, preferring linocut and letterpress. I also like to combine monoprint techniques with lino. I love all printmaking and find printmakers the most interesting, generous people to spend time with.
"On graduating from Winchester School of Art in 2004 with a BA in Fine Art Printmaking, I co-founded Red Hot Press, Southampton's Open Access Print Workshop. A lot of my time is spent teaching so I fit making my own work around that. Teaching is great because you get to see other people falling in love with the process too."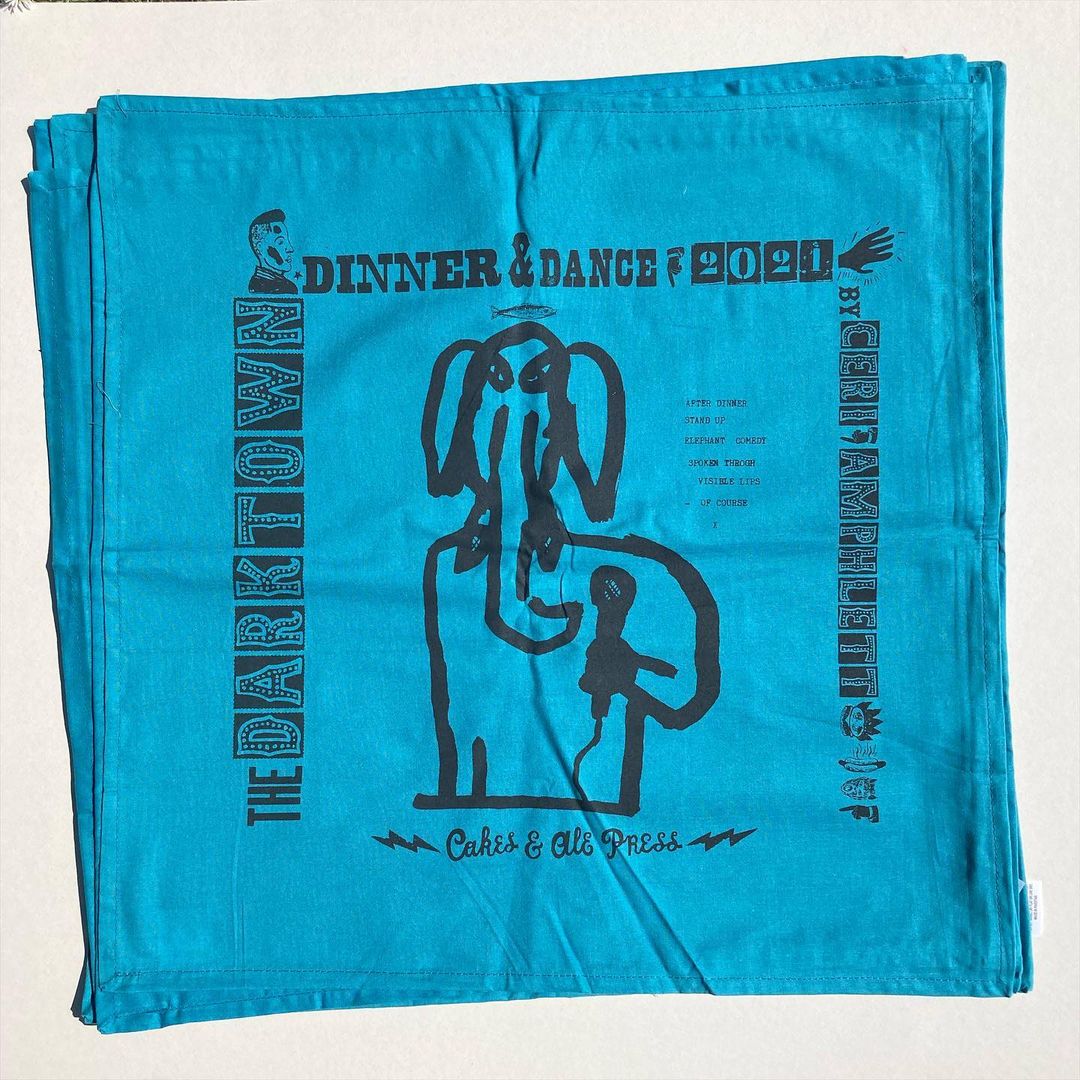 Ceri is a freelance illustrator and Senior Illustration Lecturer, based on the south coast.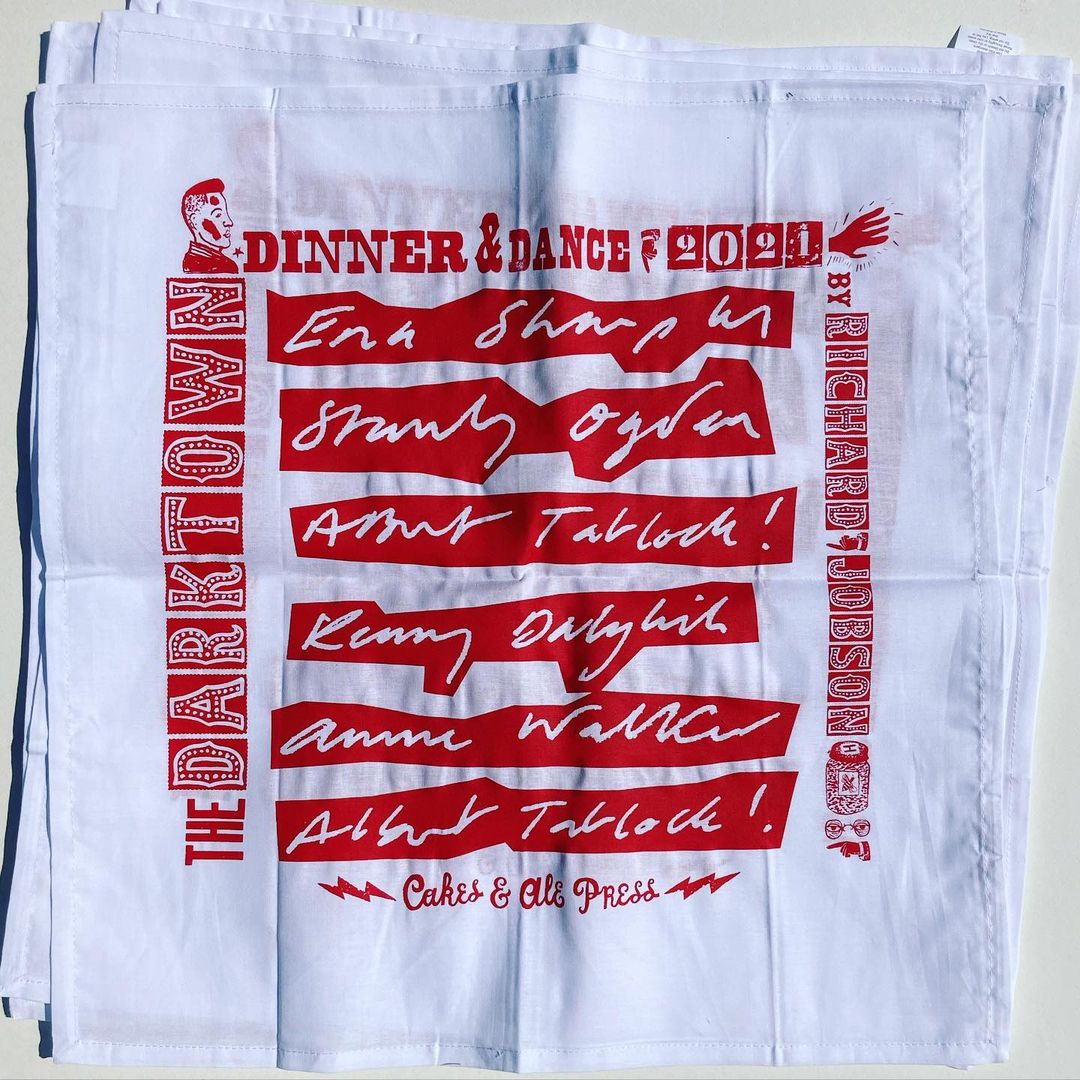 Singer, writer, artist and film director, Richard Jobson has lived a full and colourful life. He launched the punk rock band The Skids in 1977, with his songwriting partner, Stuart Adamson.
With hit singles including the immortal Into The Valley, after four albums The Skids folded and Jobson formed The Armoury Show whilst Adamson moved on to form his new band, Big Country.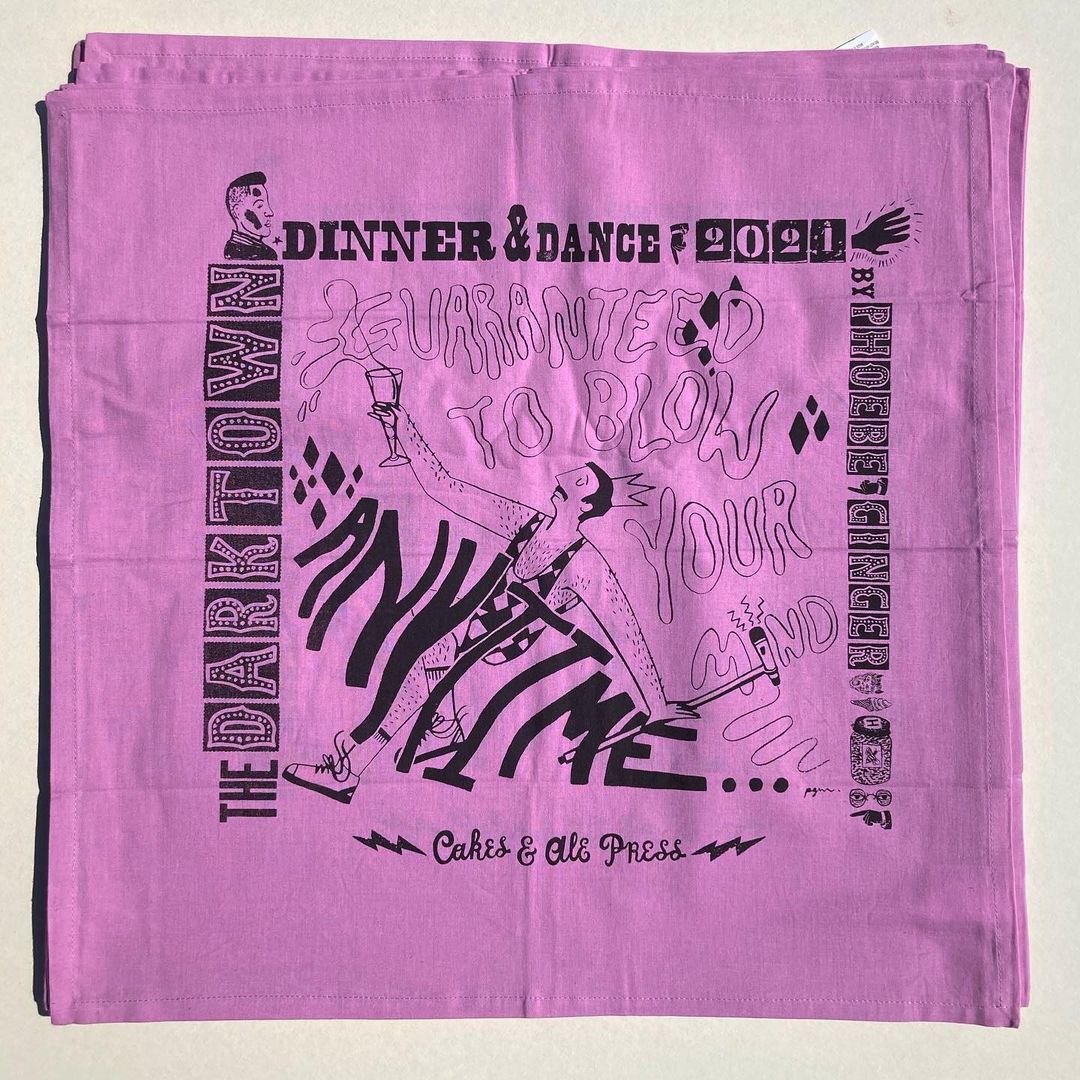 "Hi, I'm Phoebe Ginger, an illustrator from (Greater) London. I studied illustration at Solent University in Southampton. I now reside in not quite London and I draw stuff from my dreams, the outdoors, the indoors, my big fancy feelings and prehistoric behemoths."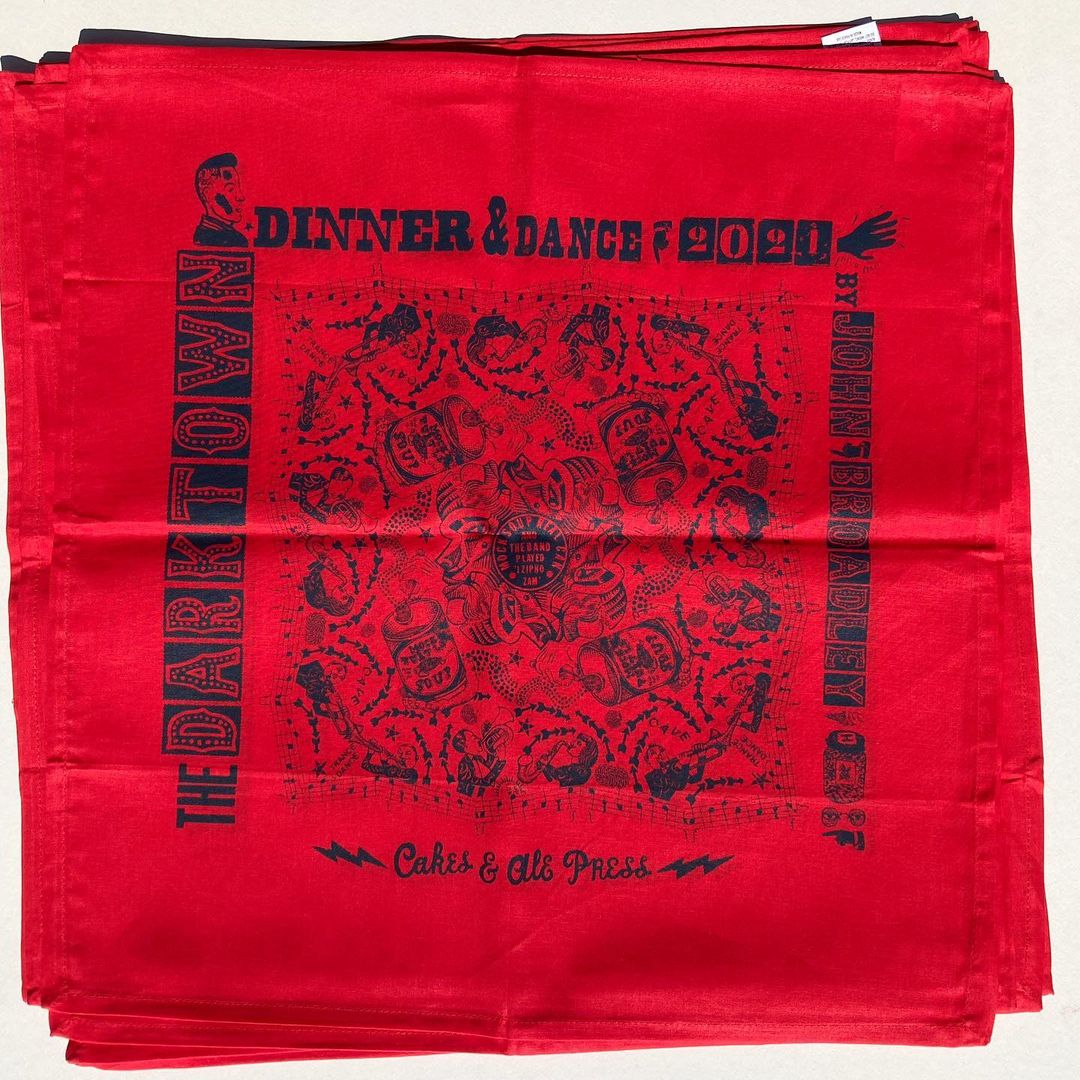 John specialises in illustrations and hand-made items. His clients include Quo Vadis Soho, Fine Cheese Company, Phaidon, Unbound, New York Times, The Guardian and The Observer and many more.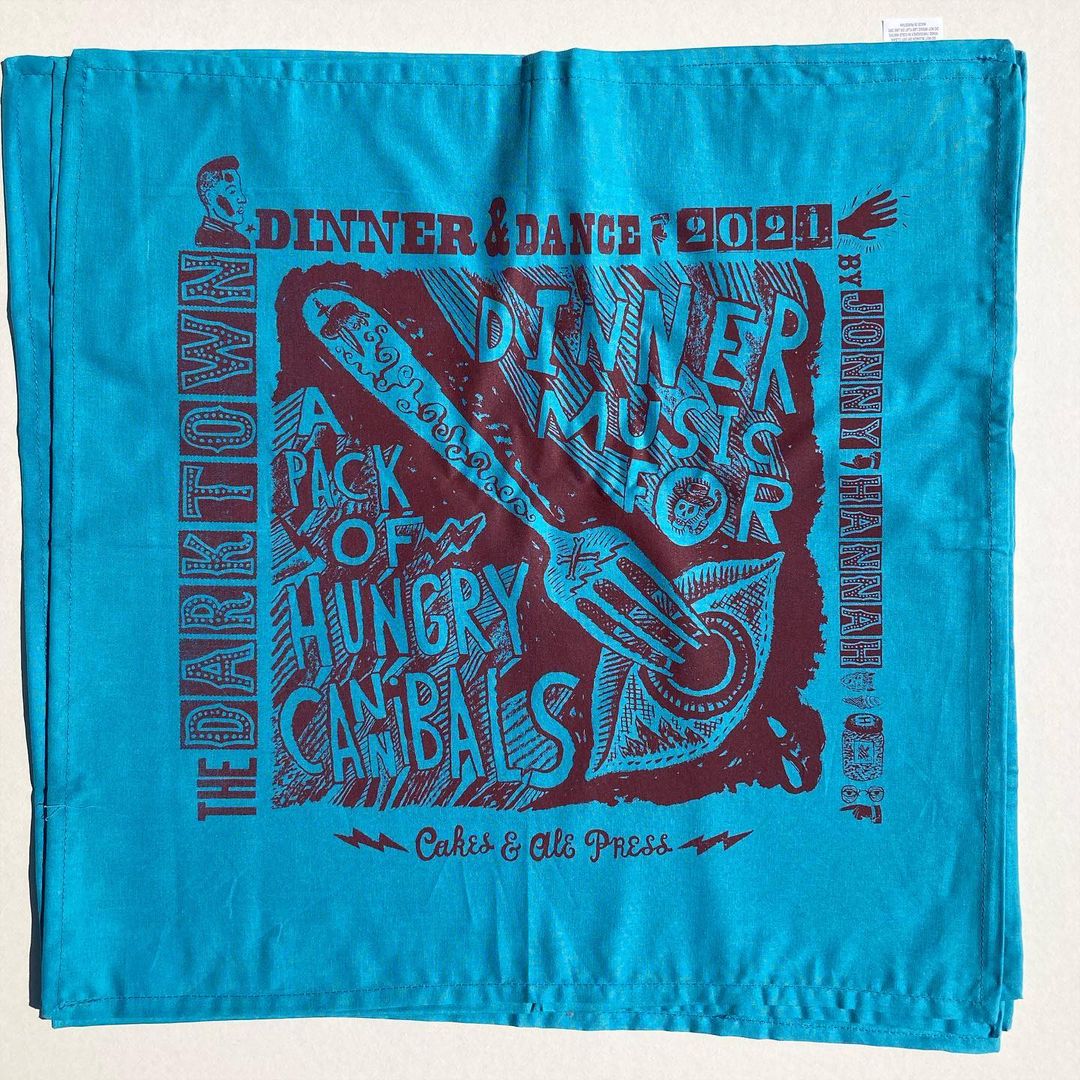 BAFTA award-winning artist Jonny Hannah was born and raised in Dunfermline, Scotland. Since graduating from the Royal College of Art, London, in 1998, he has worked both as a successful commercial designer and an illustrator and printmaker, creating screen-printed books, posters and prints for his own Cakes & Ale Press. Jonny is currently a Senior Lecturer in Illustration at Southampton Solent University and is represented by the illustration agency, Heart Agency, London and New York.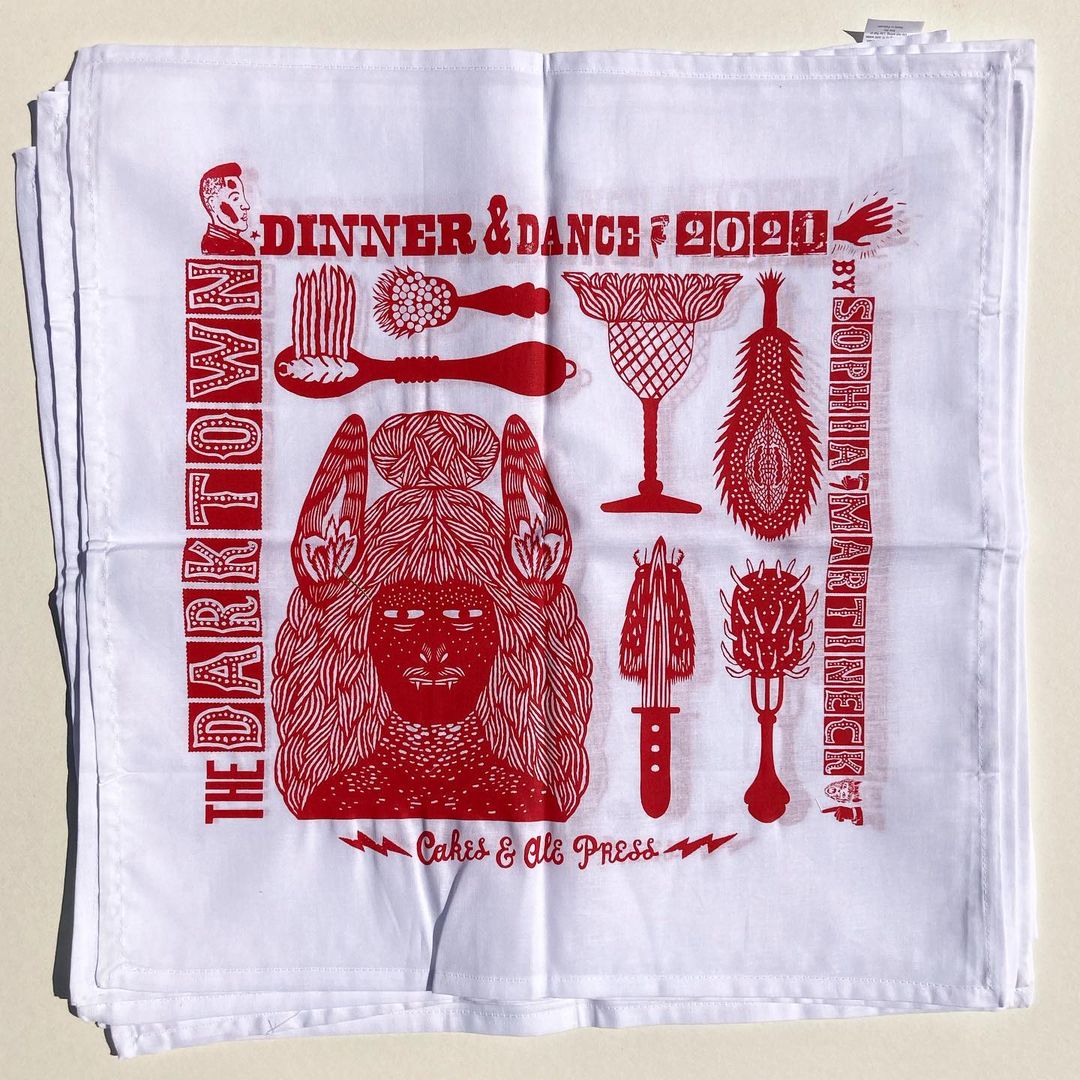 Sophia studied visual communication and illustration at the University of the Arts Berlin. During her studies, she spent four months at Hunter's College in New York City and one year at Liverpool's School of Art and Design. For the last couple of years, she has worked for a wide range of international clients.
In 2018, she started teaching illustration at the University of the Applied Sciences in Wismar and has been their interim Professor for Illustration and Drawing since 2019. Sophia lives and works in Berlin, Germany.
---
Watch this space for part two and the other amazing designs featured in this artistic collaboration!
---
If you have enjoyed Culture on Call and you are able to make a donation, please click the link below. Any support you can give will help us keep communities connected to culture in these difficult times.