It's National Writing Day today, so we asked Hampshire Poet 2020-21, Kathryn Bevis, to reflect on her experiences as the county's Laureate.
When Hampshire Cultural Trust and Winchester Poetry Festival appointed me as Hampshire Poet in the new year of 2020, I was eager to take poetry into all the places where I thought it didn't yet belong but deserved to be. I wanted take it into mental health settings, substance misuse recovery settings, prisons and education centres and I vividly remember how frustrated I was when the first lockdown was announced that my laureateship had come at such an unsettling time. Could we find ways to make poetry important to people who weren't yet familiar with it? And could poetry still win a place in people's lives when everything around us was so dark and uncertain?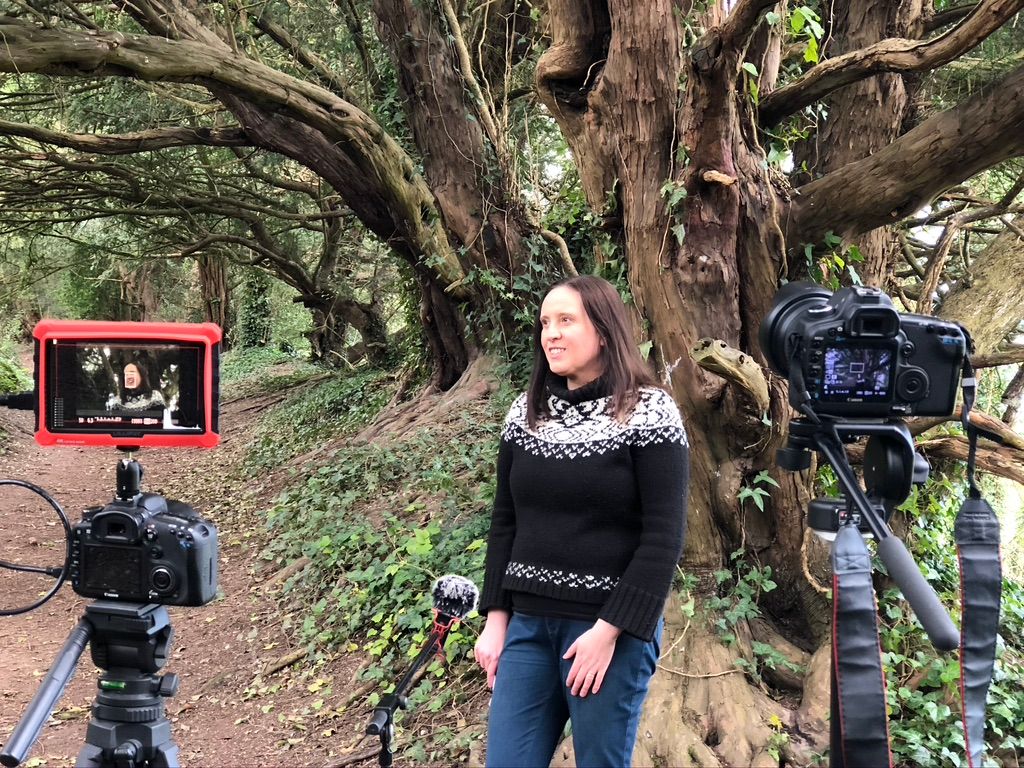 I needn't have worried. The last eighteen months have taught me afresh how the acts of reading, writing and sharing poems together can shine a light in the darkness, reach out a hand to others and help us to feel more hopeful and connected in the most fretful and difficult of days. Thanks to the wonders of Zoom, I've been able to find creative ways to work with local museums, galleries, poets, artists, national parks, filmmakers and festivals, giving filmed readings, hosting digital workshops, holding poetry reading groups and writing poems to commission: far too many to list here! Although I've longed for that precious face-to-face connection you get when writing, chatting and sharing in a room with others, I've been lucky to be able to take much of my activity as Hampshire Poet online.
The work which has surprised me the most, kept me the busiest and made me the most proud is the series of Poetry for Wellbeing courses I've been able to deliver digitally thanks to the imagination of my partners at Hampshire Cultural Trust and the Brighter Futures programme which is funded by Hampshire County Council's Adult Community Learning Programme, Hampshire Achieves.
Together, we've beamed weekly poetry workshops into the living rooms, attics, sheds, spare rooms and even into the prison cells of hundreds of adults across Hampshire. All sorts of amazing people have taken part, nearly all of whom are new to writing poems. Some simply want to connect with others, learn a new skill or find an outlet for creative self-expression. Some are isolated or have been shielding, some are coping with bereavement, redundancy or furlough and some are living with mental health issues. What we've all had in common is the hope that reading and writing poems might help us to understand ourselves and our lives a little bit better. We've written about the places, relationships and experiences that are special to us and we've used poetry to tell our stories, share our memories and to feel better in ourselves. Our poems have gone on to gain new readers online and in print, in anthologies, competitions, filmed readings and on radio broadcasts.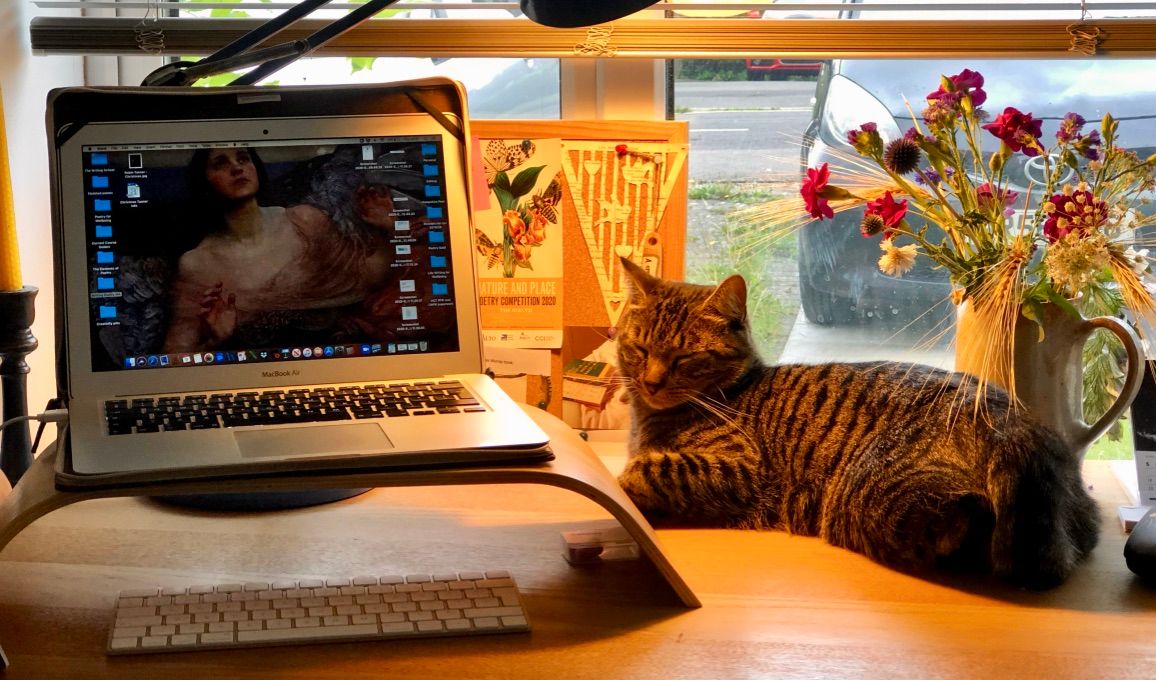 As each course has unfolded, it's been humbling to watch new poets gain the confidence to share their work and to be heard with kindness, applause, wonder and understanding. What we've found above all in these experiences of coming together to read and write poems is friendship and a community of people who are excited to listen to us in this new, profound way. I plan to continue hosting many more of these free Poetry for Wellbeing courses with Hampshire Cultural Trust in the autumn of this year and any adult in Hampshire who feels they might benefit is welcome to enrol. Perhaps you'll join me and let a little poetry into your life?
For more information or to join a waiting list for one of our creativity for wellbeing courses beginning in the autumn, email Deborah Neubauer at: Deborah.Neubauer@hampshireculturaltrust.org.uk
If you have enjoyed Culture on Call and you are able to make a donation, please click the link below. Any support you can give will help us keep communities connected to culture in these difficult times.