With the recent spell of cold weather, we are reminded of fun winter past-times such as ice skating. Temporary Christmas ice-rinks such as Winchester Cathedrals' had, in recent years, been very popular (despite the rink being sadly absent this year). It was not too long ago that permanent ice rinks such as Basingstoke's were rising in popularity. But when was the last time you can remember being able to skate on a natural body of water, if ever?
In the early 20th century, the winters were evidently cold enough for skating on shallow bodies of water to be possible - the conditions still had to perfect though. Ideally, it is not just sufficient for it to be cold enough for the water to freeze - it has to also be accompanied by calm weather so that when the water freezes there are less ruts in the ice.
From the photographic evidence we hold in collection here at Hampshire Cultural Trust, the Winnall Moors look to have been the preferred location in Winchester for natural ice skating. The terrain was particularly good as, when the meadows flooded, a large frozen area was created with an even thickness of ice and no larger plants would protrude through. As it was shallow, it would also not be that dangerous should you go through the ice. The area is now a nature reserve managed by the Hampshire and Isle of Wight Wildlife Trust and flood management is big part of balancing the ecology of the reserve in the winter.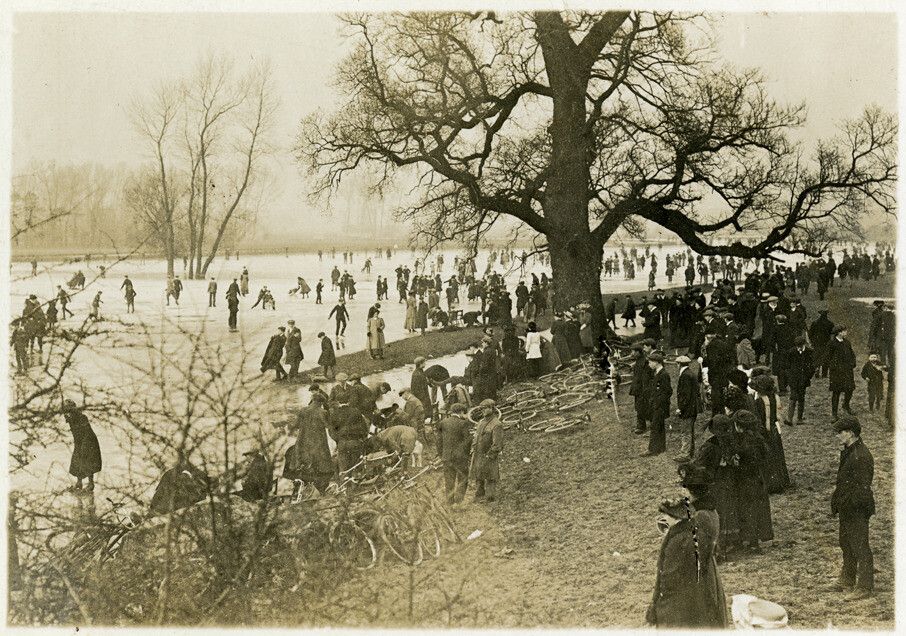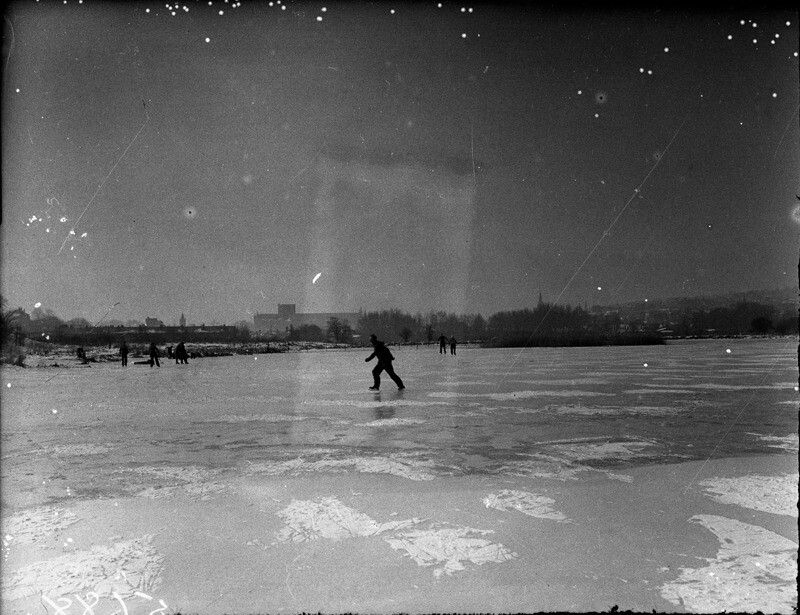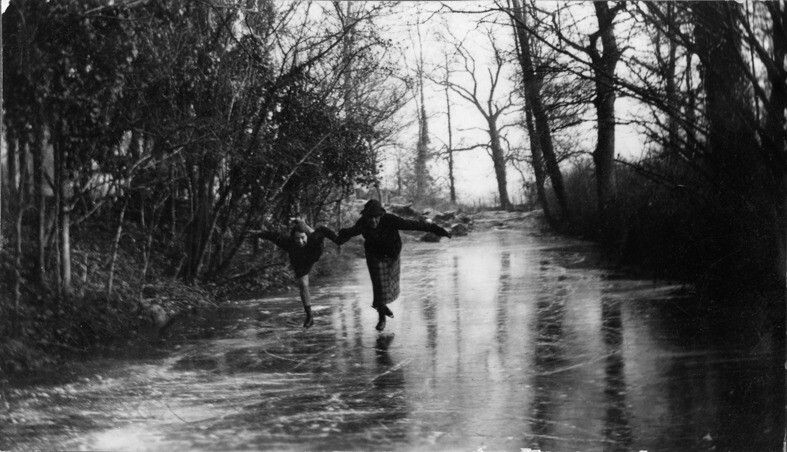 If you were a regular skater you may have had your own ice-skating boots but, as was for most, it would be a rare occasion to go skating due to the unnecessary expense. Instead, they may have had blades that fitted over their shoes. Even more likely for a lot of people, they would just slide around in their shoes - maybe they could have taken a lead from their medieval ancestors and strapped animal bones to their feet and pushed themselves along with poles!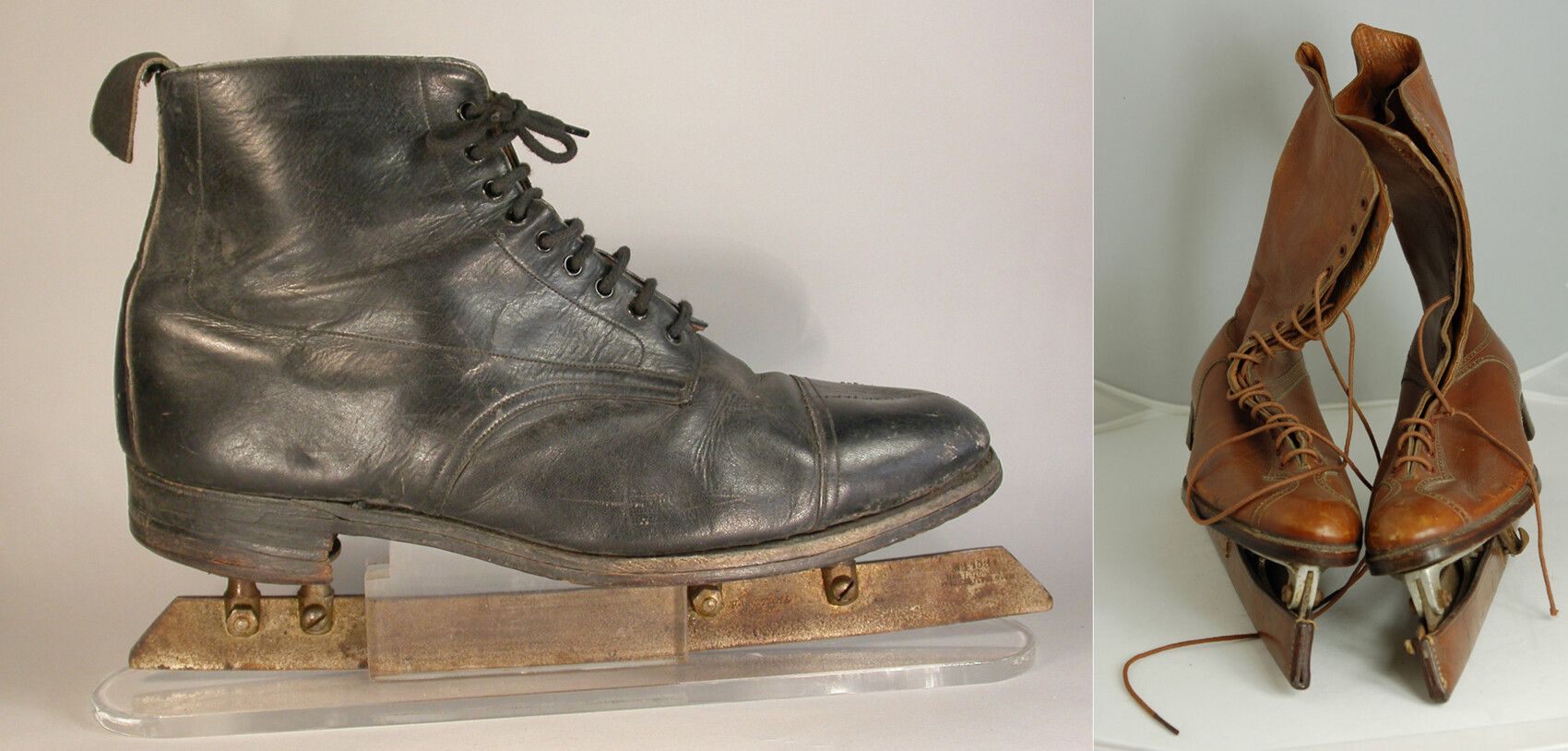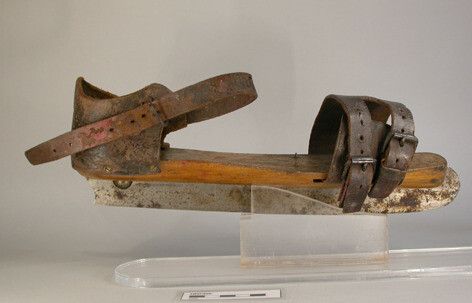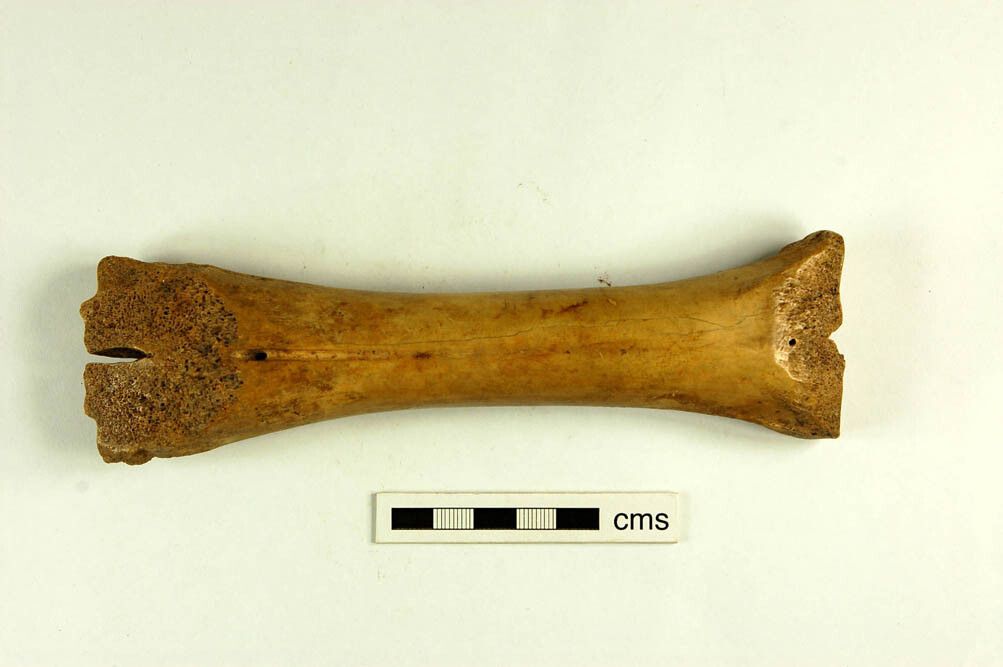 Chances are that if it was cold enough to freeze moors and moats that there would likely be accompanying snow and children could play, toboggan and make snowmen.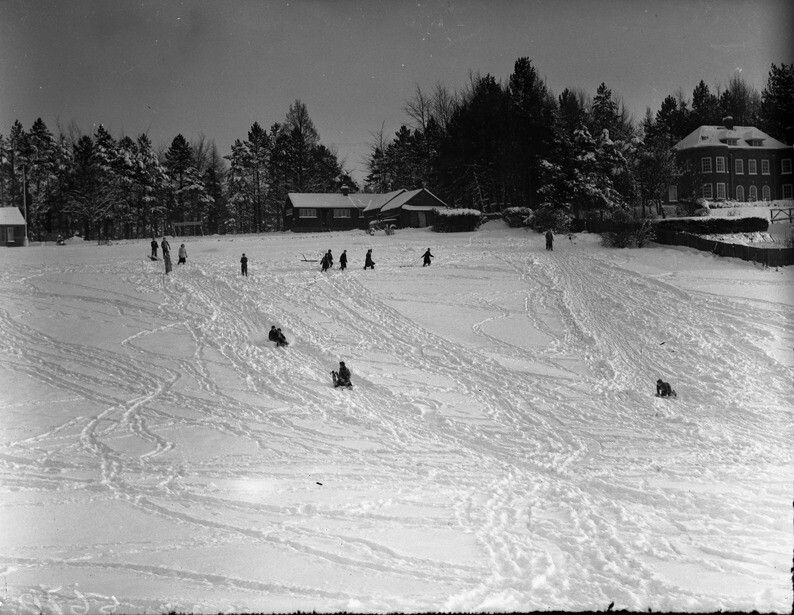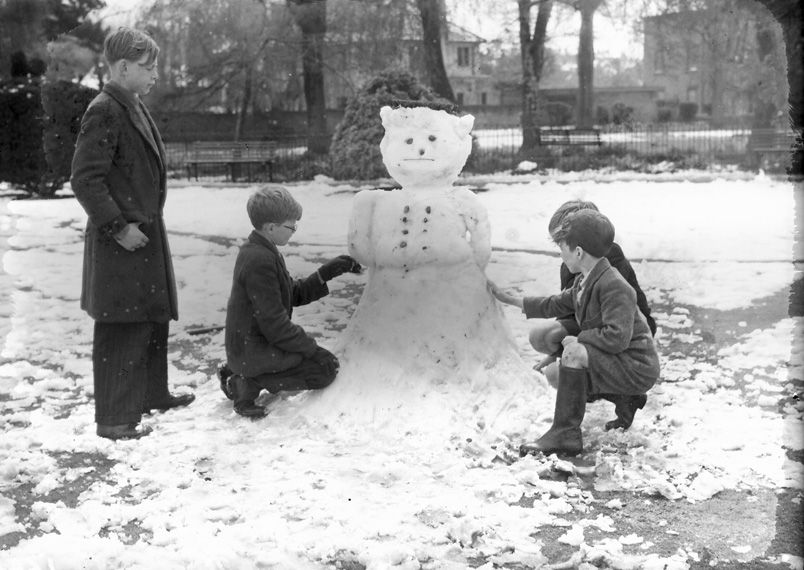 Of course, if you wanted to spend a long time playing outside in the winter, some warm clothes were needed. These examples of hats and gloves are from the Hampshire Cultural Trust collections.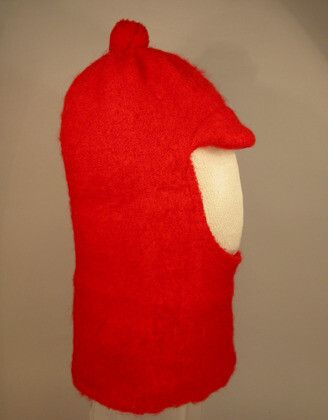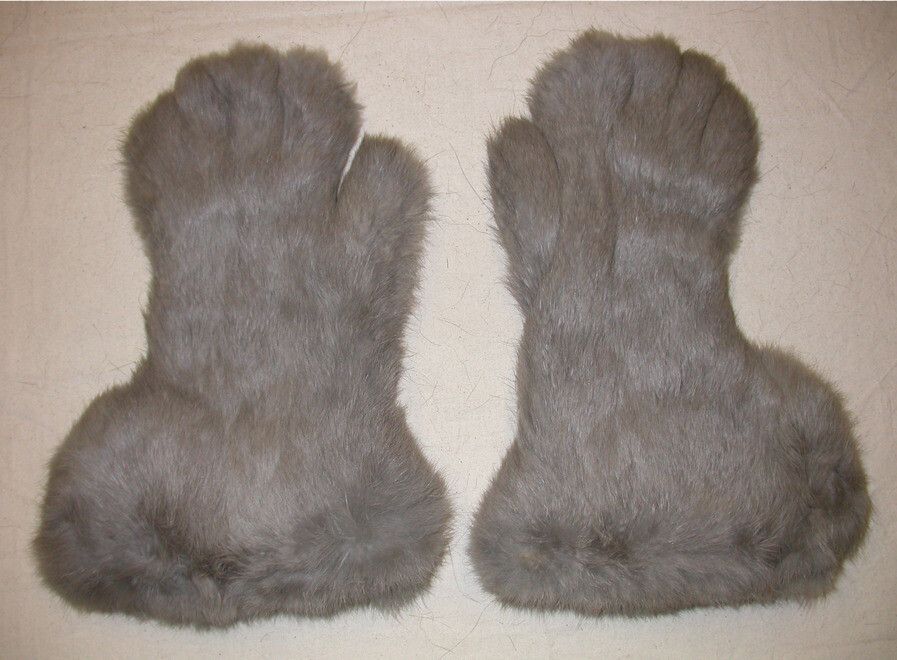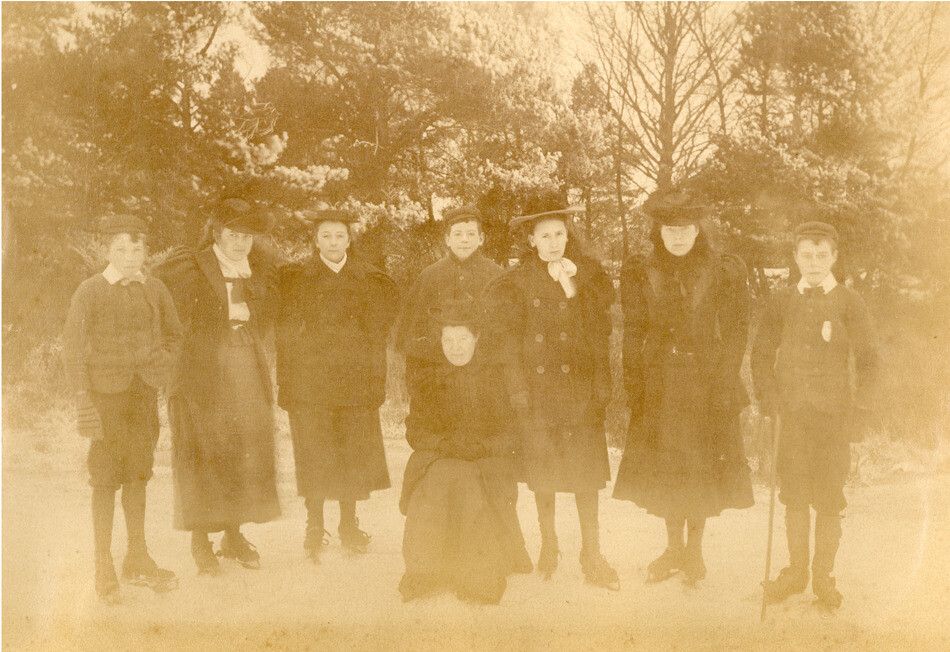 To learn more about the collections cared for by Hampshire Cultural Trust please visit the link below.
---