"I long to hear the story of your life, which must captivate the ear strangely."
Stephen Hopkins and his family travelled from Hampshire to the New World aboard the Mayflower in September 1620. But this wasn't his first trip to America. In 1609, he had been aboard the Sea Venture, carrying a new governor to the English colony of Jamestown, when he found himself a castaway after the ship was wrecked in a storm. It was an account of this fateful voyage that is thought to have inspired Shakespeare's dark fantasy, The Tempest.
Stephen was baptized on 30 April 1581 at Upper Clatford, Hampshire. By 1586, the family was living in Winchester, where his father died in 1593. By 1604, he had moved to the village of Hursley and by 1609 he was married with three young children. Despite these new commitments, Stephen decided to seek his fortune in the colonies by joining the crew of the 300-ton Sea Venture, the flagship of a flotilla under the command of Sir Thomas Gates.
"Be not afeard; the isle is full of noises, sounds, and sweet airs, that give delight and hurt not."
Two months into the voyage, a fierce storm saw the Sea Venture separated from the rest of the flotilla. On the verge of sinking, by good fortune she ran aground on the paradise island of Bermuda.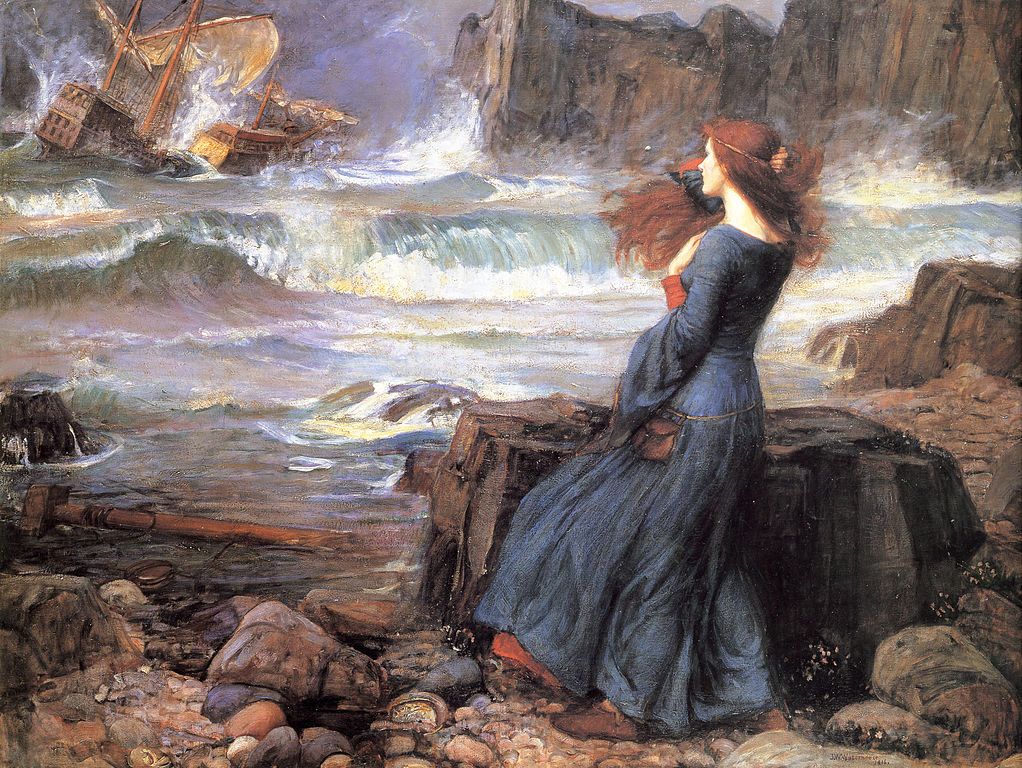 The crew set about building two new boats to complete their journey. While on the island, Stephen seemed to have acquired a reputation as a troublemaker and he voiced dissatisfaction with the leadership of Sir Thomas Gates, questioning his authority. As a result, Hopkins was arrested, charged with mutiny, found guilty and sentenced to death. Fortunately, there were enough people in the company who petitioned for him to be shown mercy and he was pardoned.
"We are such stuff as dreams are made on…"
The company eventually arrived in Jamestown in May 1610, where Stephen remained until returning to England in 1614 after receiving news of the death of his wife, Mary. He remarried and returned to the New World in 1620, becoming a founding member of the Plymouth Colony where he died in 1644.
The story of the Sea Venture was circulating in England by 1610 and it's easy to imagine Shakespeare, a master of borrowed tales, using it to weave his magical fable of shipwrecked mariners, duplicitous dukes, kings and spirits. Including a comedy subplot about a drunken, rebellious butler called Stephano.
All quotes are from The Tempest, by William Shakespeare, 1611.
---
If you have enjoyed Culture on Call and you are able to make a donation, please click the link below. Any support you can give will help us keep communities connected to culture in these difficult times.