Trench Coat was a spectacular exhibition with a sensational line-up held at The Gallery in Winchester Discovery Centre from October to December 2014. It's one that colleagues look back on with pride as one of our all-time biggest achievements. Curated in-house by Tara McKinney Marinus, the exhibition took a unique and creative approach to the national World War I commemorations of 2014-2018. The development of the trench coat was so entwined with Hampshire, it was an exciting and remarkable story to tell.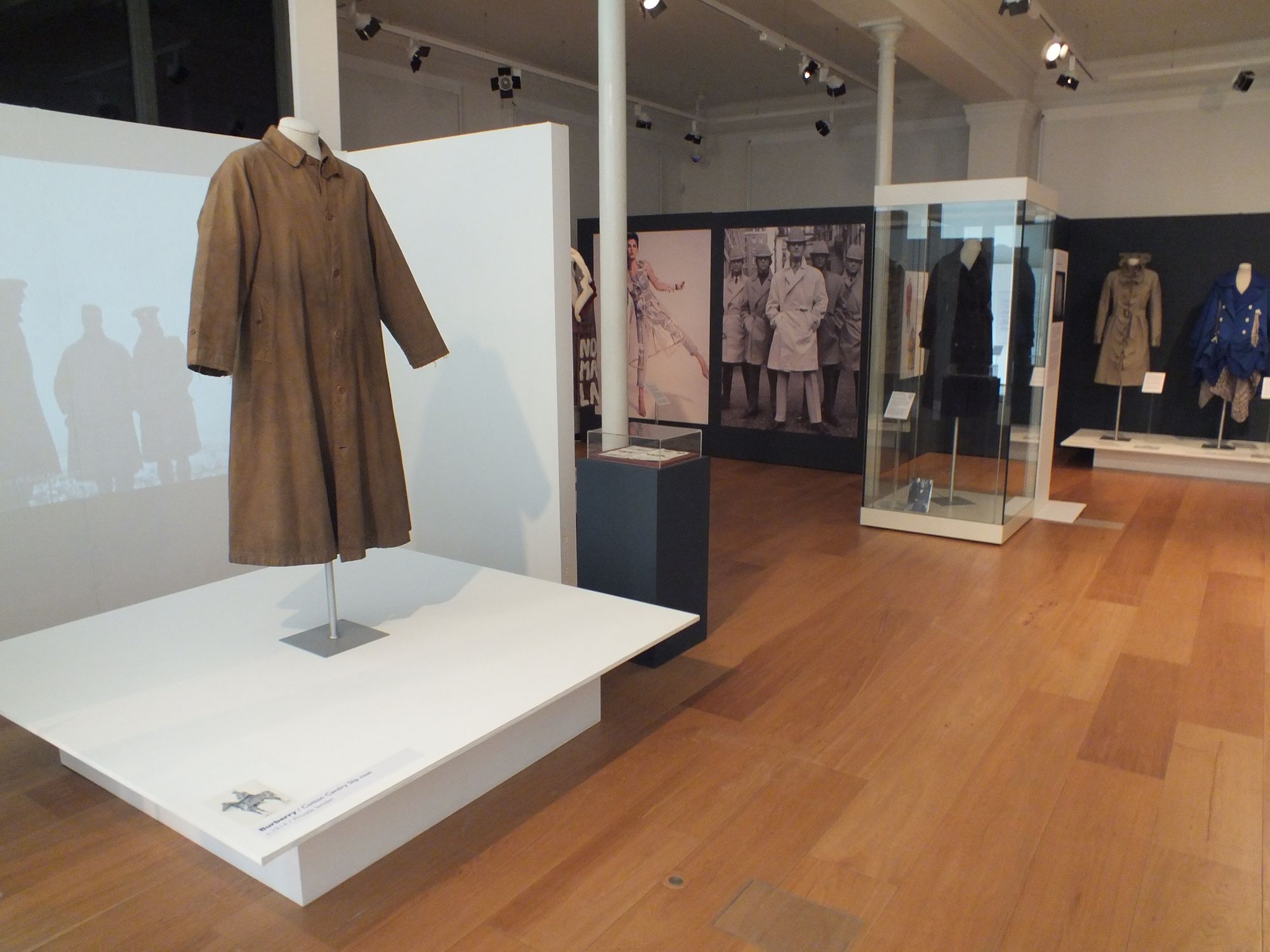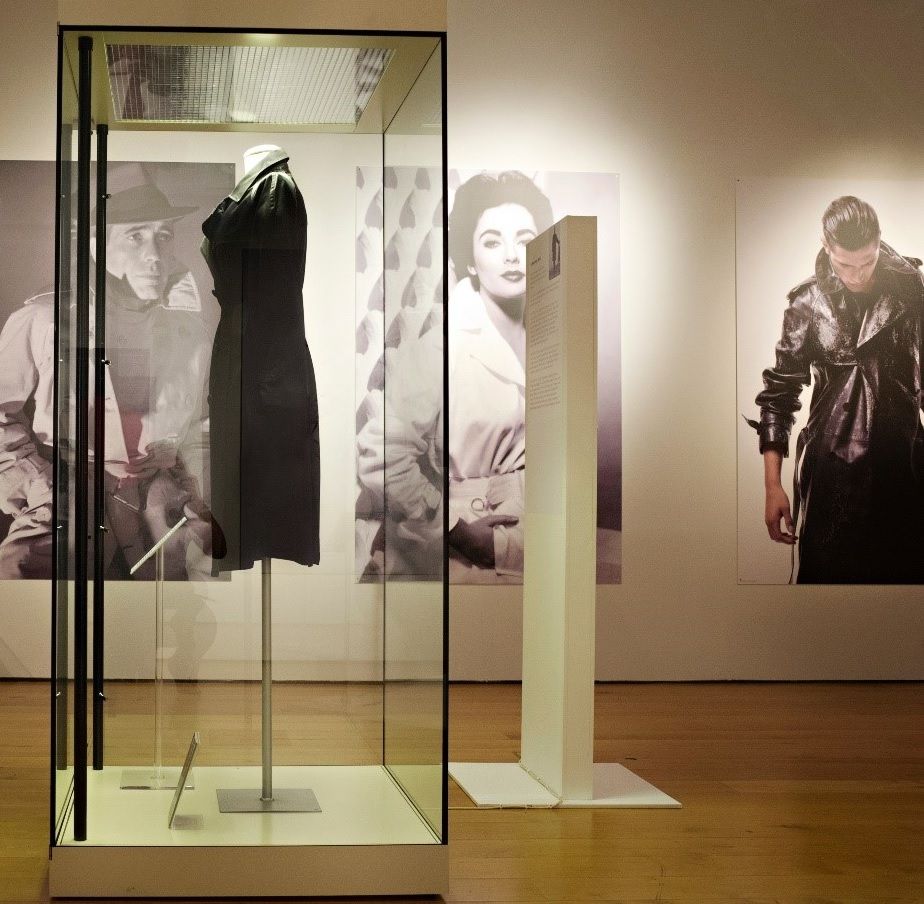 Graciously introduced by Hilary Alexander OBE and featuring original garments, the exhibition included the exclusive display of a local World War I cavalry trench coat, found through a call-out on BBC News, and an international loan of the coat worn by Marlene Dietrich in the film A Foreign Affair (Deutsche Kinemathek Museum, Berlin). We explored great filmic moments and significant style influencers to tell the ever-evolving story of a coat which has survived its utilitarian roots to become an iconic fashion garment.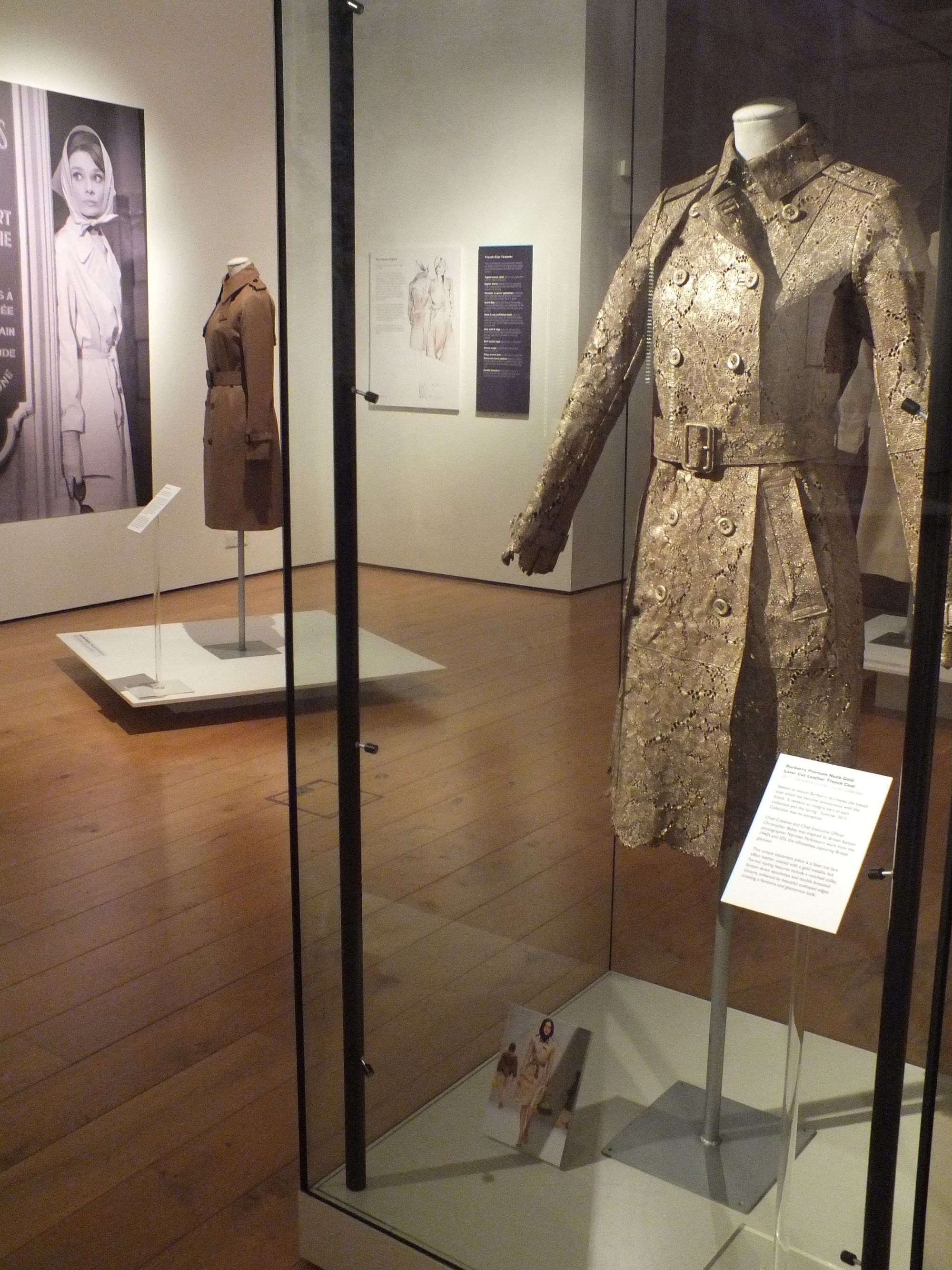 The story begins with the little-known fact that fashion house giant Burberry was founded in the 1850s, in Basingstoke, Hampshire. Inspired by fabric used to make shepherds' smocks, Thomas Burberry designed the water repellent cloth gabardine in 1879, which enabled individual fibres to be waterproofed, yet still breathable, in contrast to the earlier, rubberised technique of Macintosh. From there, the future of the trench coat was sealed.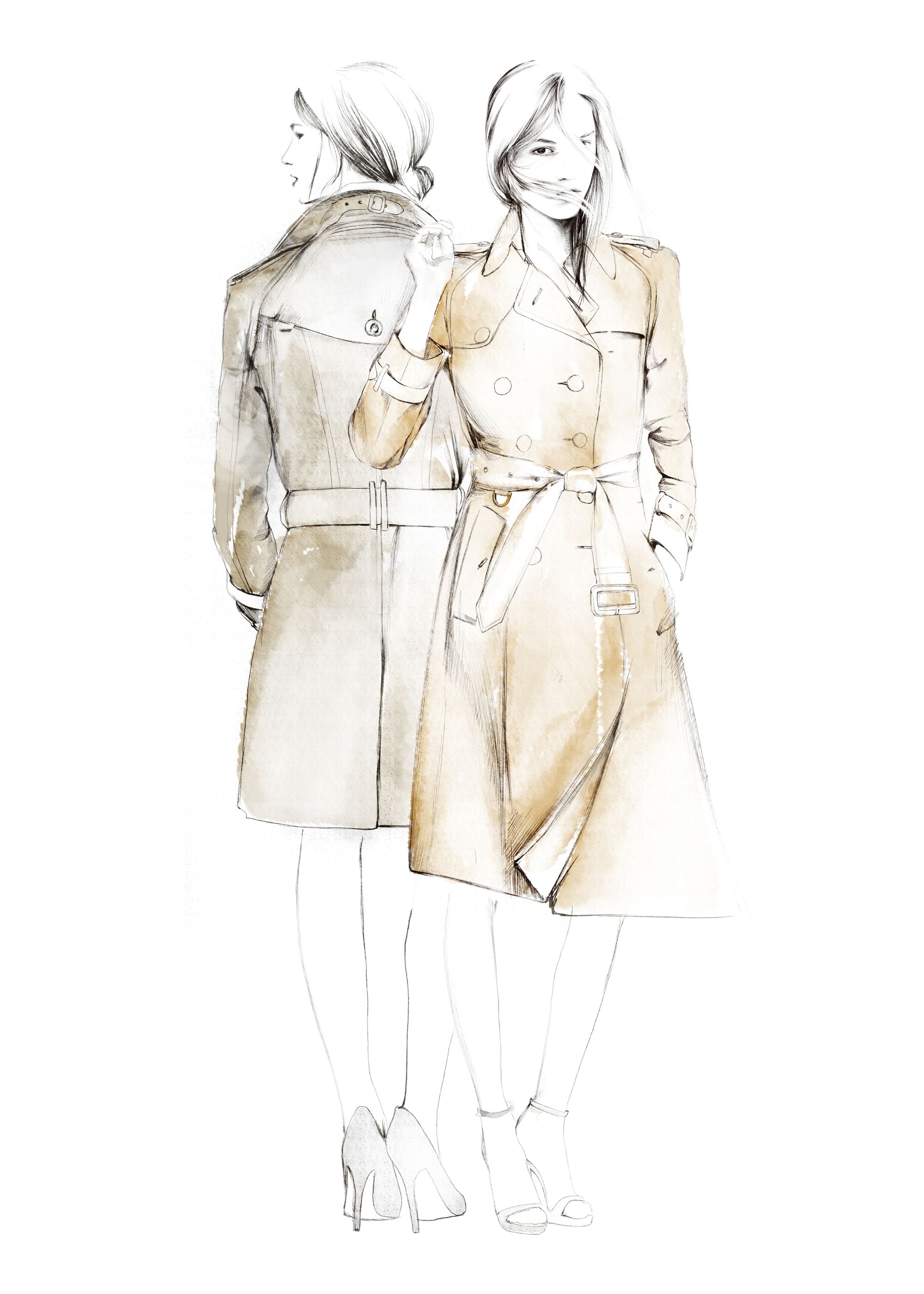 Leading international fashion illustrator, Spiros Halaris, created a beautiful opening graphic for the exhibition, detailing the most recognisable features of a trench coat – many having evolved from earlier military functionality.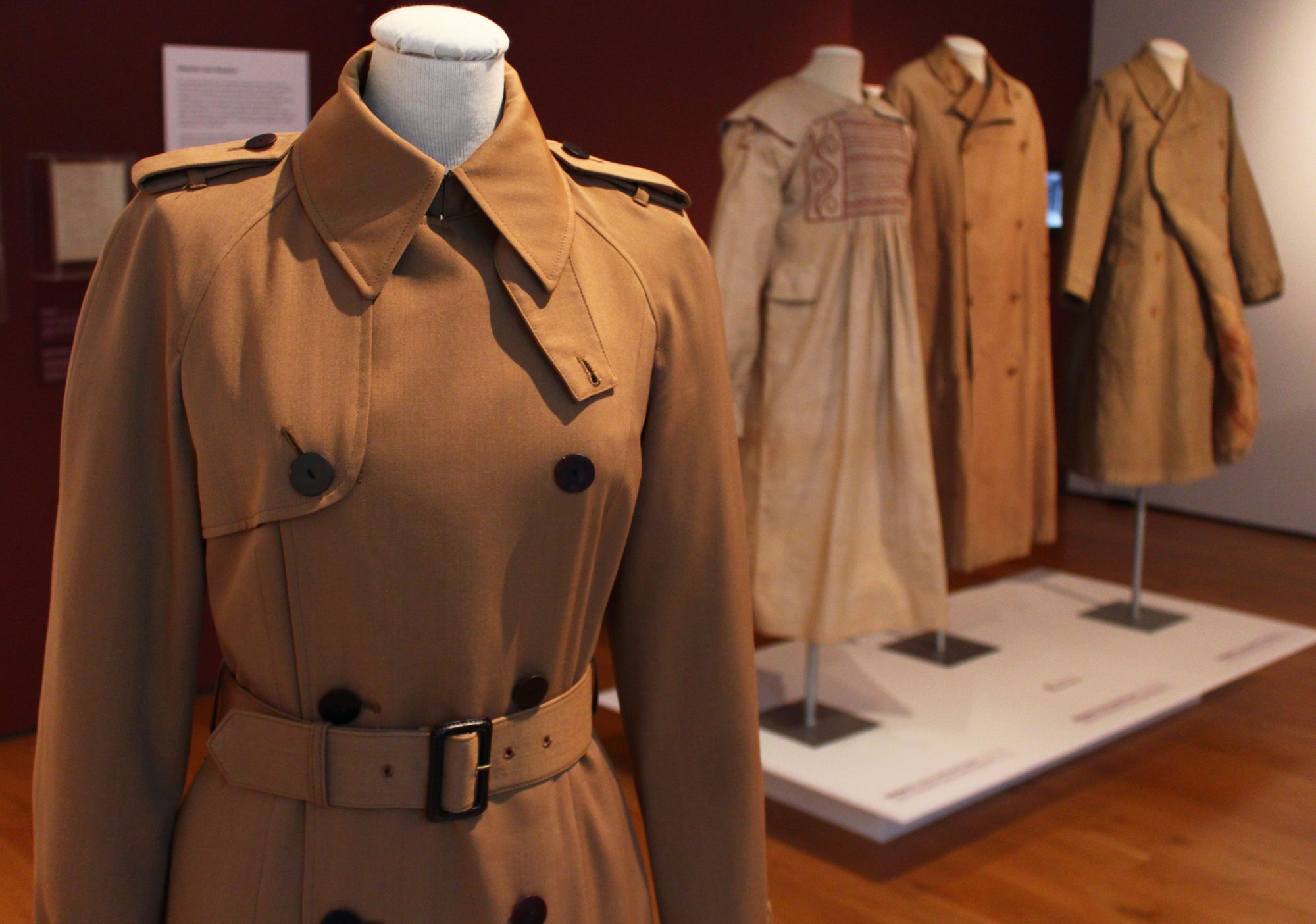 Along with historic and modern trench coats, including designs by Jean Paul Gaultier, Comme des Garçons, Viktor & Rolf, Gareth Pugh and Burberry, we were keen to look to the future, too, so we invited third year BA Fashion students from Winchester School of Art to design a contemporary trench coat. Impressed by the designs of two students, Shiyuan Liu and Jonathan Wadland, both were awarded a commission fee to produce their coats for inclusion in the exhibition.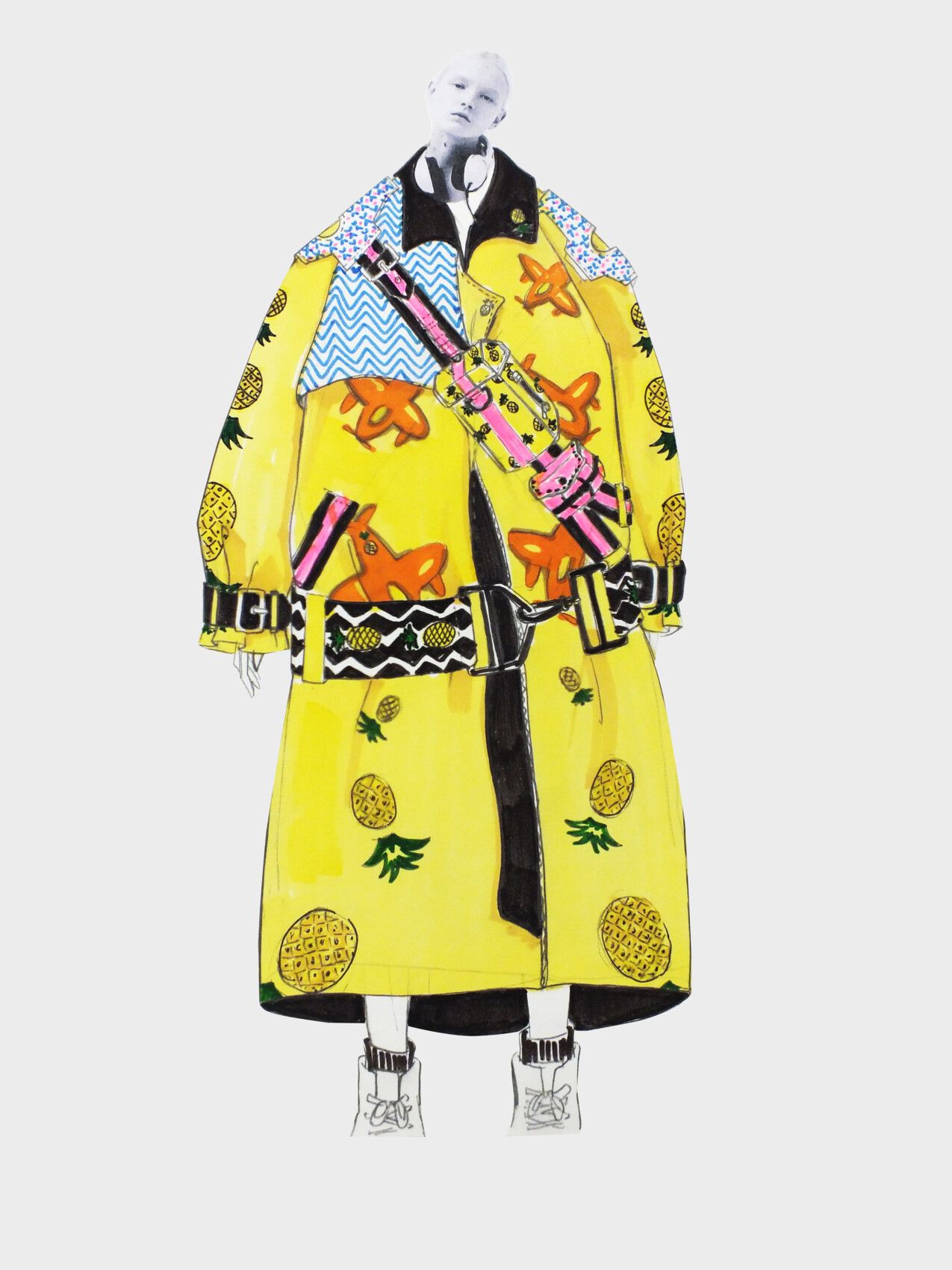 When the exhibition moved to the Sainsbury Gallery at the Willis Museum in Basingstoke in April, 2015, Burberry came forward with an incredible donation of a brightly coloured, new season trench coat, The Birds and The Bees (SS2015). This stunning screen-printed gabardine fabric coat brought the story full circle and left a lasting legacy in the collections cared for by Hampshire Cultural Trust.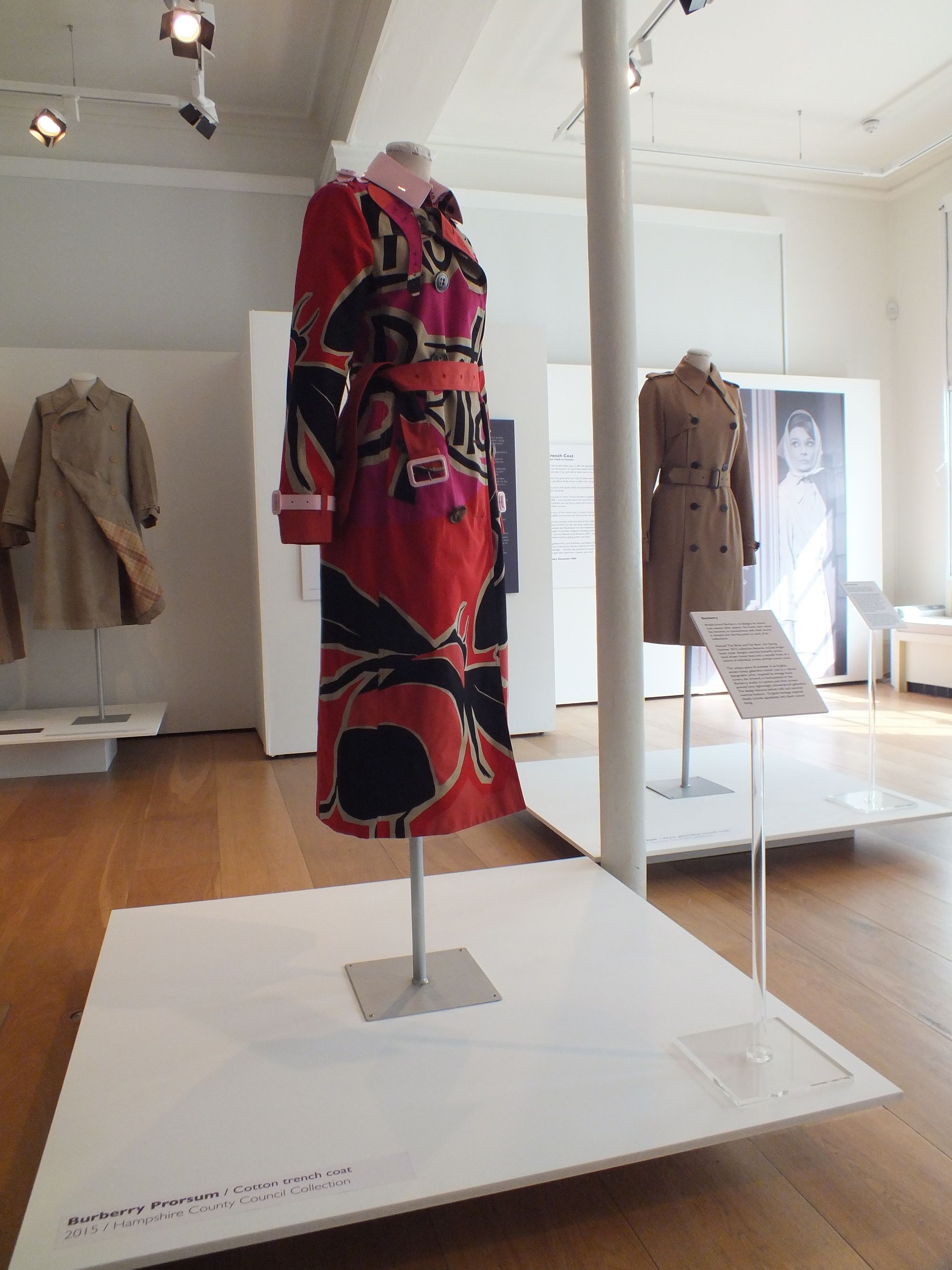 Kirsty Rodda, Visual Arts Exhibitions Manager, Winchester
---
If you have enjoyed Culture on Call and you are able to make a donation, please click the link below. Any support you can give will help us keep communities connected to culture in these difficult times.