At Hampshire Wardrobe we LOVE Shakespeare and have provided costumes for all sorts of interpretations of the bard's famous works; from woodland nymphs in A Mid-Summer Night's Dream to dark and mysterious witches in Macbeth, we love a challenge and helping bring a director's vision to life. Macbeth is one of my favourite Shakespeare plays and I will often be found reciting "when shall we three meet again…" in my best witchy voice for my colleagues!
One of our favourite things to do here at Hampshire Wardrobe, is run our costume and character workshop, where a group of young people explore identity and the importance of costume in making us feel a certain way about a character, using examples from Shakespeare plays. We discuss how colour, texture, designs and prints, fabric, cut and shape, sizing, embellishments and accessories all help tell us who that character is and how we should feel about them.
Have you ever stopped to think about what an actor wears and how it helps them be that character? If you asked they would say that until the costume goes on, their character doesn't feel complete. David Tennant has performed for the Royal Shakespeare Company (RSC) a number of times in different roles (as you can see from the images below); the costumes are integral to those performances. Looking at the costumes he wears, what type of person do you think he's playing?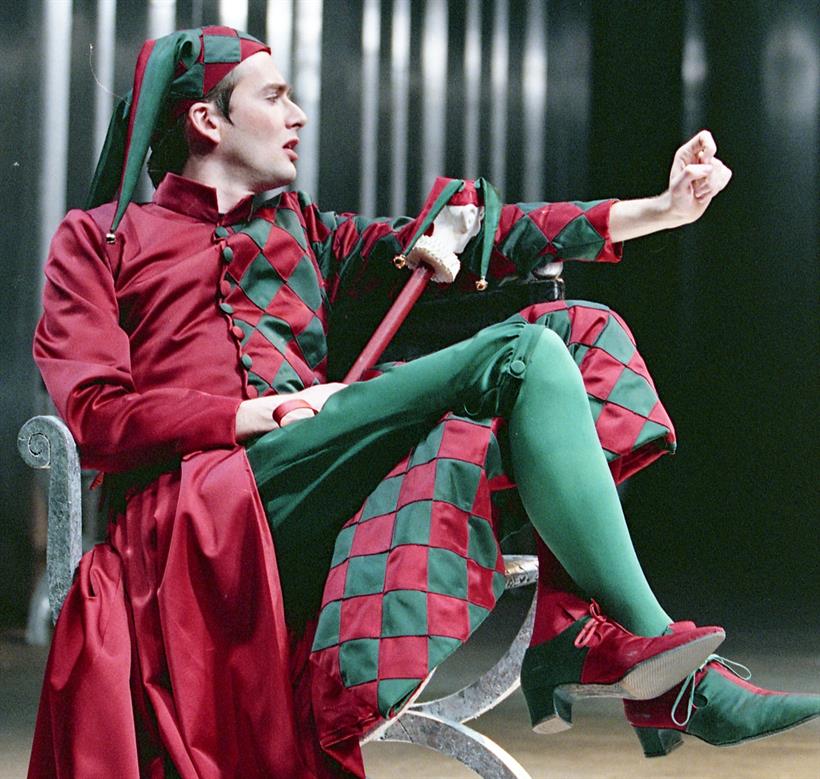 Our collection of theatrical costumes goes a long way back, both in terms of when the collection was formed and the age of some of the pieces. Our story starts in the late 1970s when the Drama advisor for Hampshire County Council obtained some money from a Youth Training Scheme (YTS) and was given a collection of costumes from the Royal Opera House in Covent Garden. Many of these are still in the Wardrobe today and have fascinating labels that tell you which production it was used in, and occasionally who the actor was that wore it! Some of these were operatic versions of Shakespeare's works.
We have grown over the last 40 years and added to the collection from various costume sales across the UK as well as generous people donating too. We're lucky to have acquired some beautifully made costumes from the Royal Shakespeare Company in their last costume sale in 2017...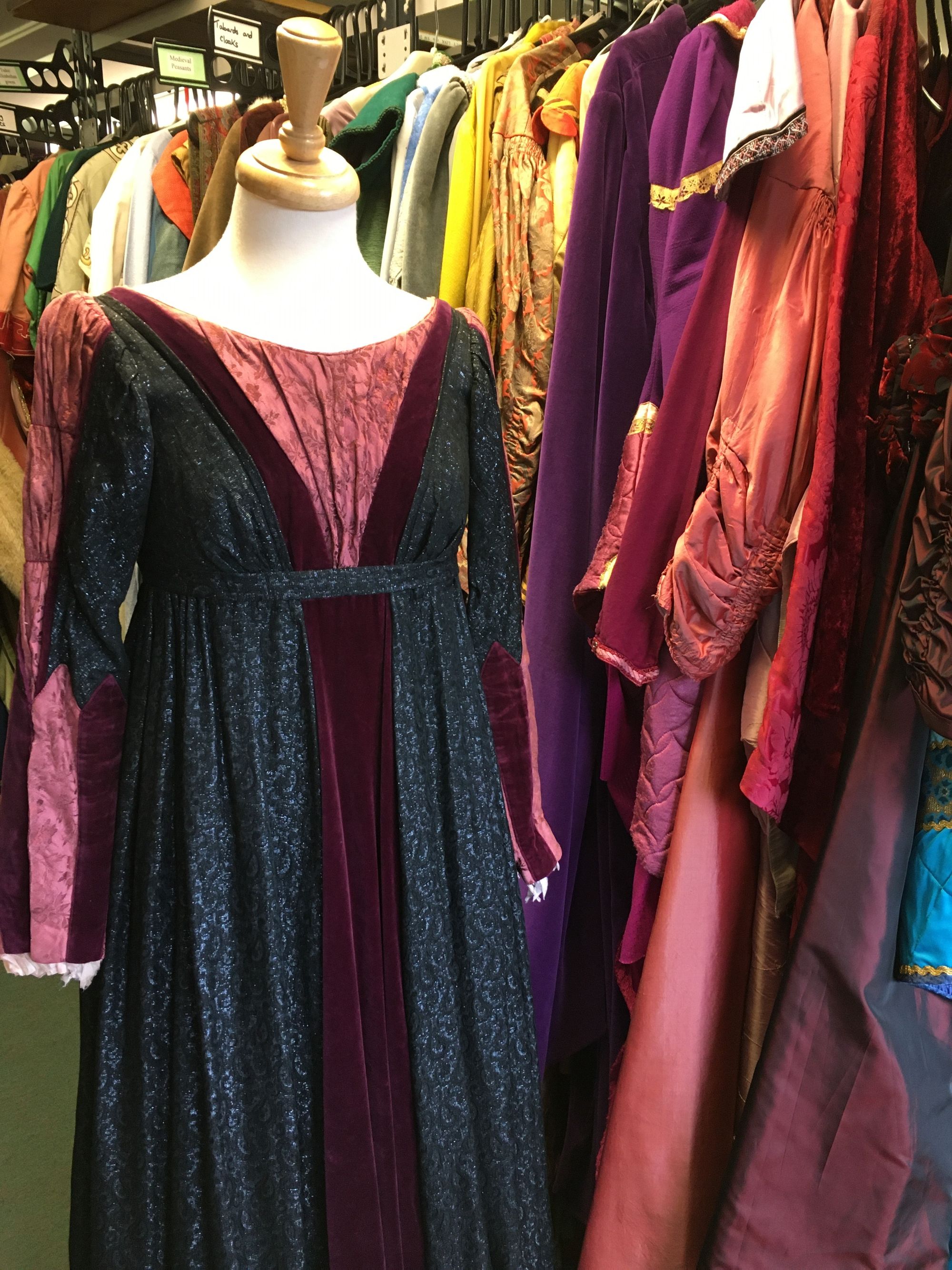 We wanted to show you a few examples of those pieces from the RSC. They are really beautifully made – no packet costumes here! It's surprising how heavy they are, especially the medieval style dress on the left made with heavy pink and black damask fabrics, and purple velvet. There's a substantial amount of fabric in the skirt of the dress, much like the skirt of the Victoriana style outfit on the right. Even the leather jerkin in the middle is heavy with its cable knit sleeves. Although you can't see it, the buttons have a Fleur de Lis type design on them. There is attention to detail at every level.
Sadly, the labels were removed before the sale, so we don't know exactly which shows these came from and who wore them. But this is the beauty of costume: if you think about Shakespeare's plays and the characters he writes, can you work out who might have worn these?
For more information about Hampshire Wardrobe visit our website.
---
If you have enjoyed Culture on Call and you are able to make a donation, please click the link below. Any support you can give will help us keep communities connected to culture in these difficult times.