In this article, Curatorial Liaison Officer, Ross Turle explores Thornycroft's work with boats and ships.⛵
---
Thornycroft was a large company with both road transport and shipping divisions. As the road transport division was based in Basingstoke for many years, the collections cared for by Hampshire Cultural Trust focus mainly on the vehicles produced locally. As the ships were made in Woolston, records for the large shipping are held by Southampton City Council, but Hampshire Cultural Trust's Thornycroft archive also holds information about smaller boat manufacture that continued away from Southampton.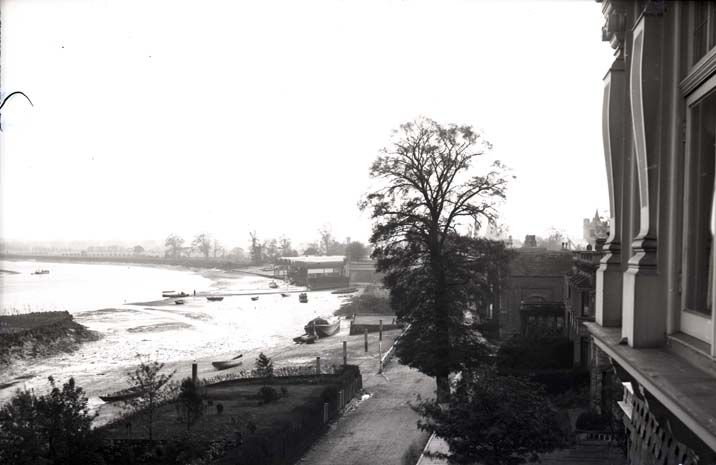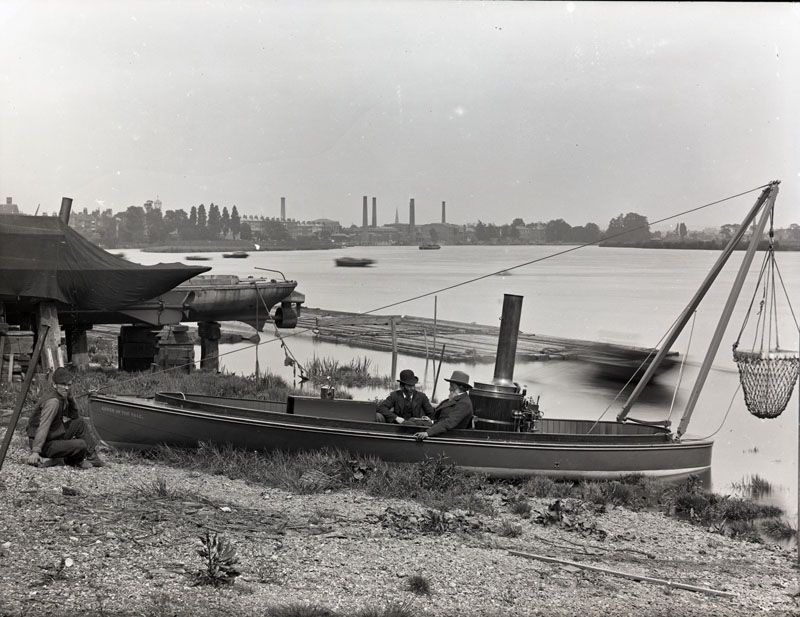 The Thornycroft shipping story started in 1864, when John I. Thornycroft's father purchased a plot of land at Church Wharf, Chiswick for John to start manufacturing boats. The enterprise quickly grew, making smaller vessels such as launches, punts and steam yachts.
In 1873 the firm was commissioned by the Royal Navy of Norway to build the torpedo boat Rap. Torpedo boats were a popular coastal defense for nations who did not want to expend large sums on the traditional large ships. Torpedo boats were faster and more agile and could overwhelm larger and more expensive vessels when used in numbers.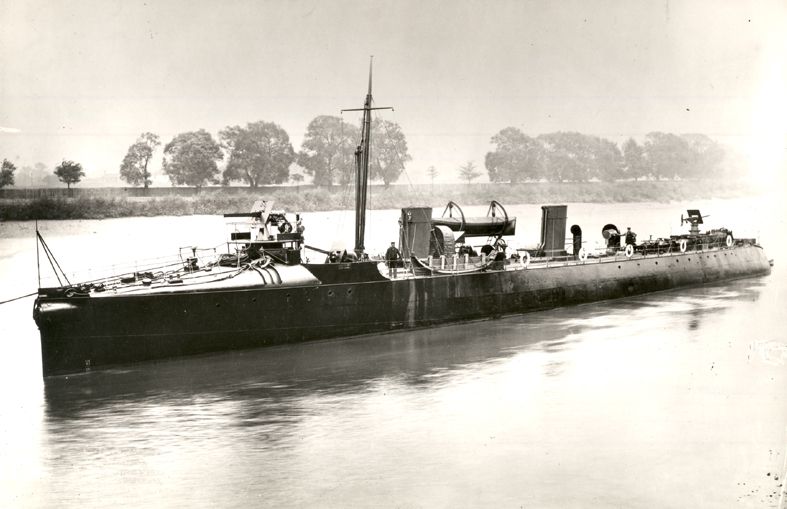 Orders for larger vessels started to come in from other navies around the world, including from France, the Netherlands, Spain, Italy, Argentina, Russia and even as far afield as New Zealand. By the end of the century the firm and its ships quickly started to outgrow Church Wharf. The main problem was that between Chiswick and the open sea were London's bridges, which meant that tall structures like masts and funnels had to be taken down until the bridges were cleared. Hammersmith Bridge was particularly problematic, as at high tide the bridge could not be cleared and low tide led to a risk of grounding. For the company to continue to grow, the decision was made to move to Woolston in 1904.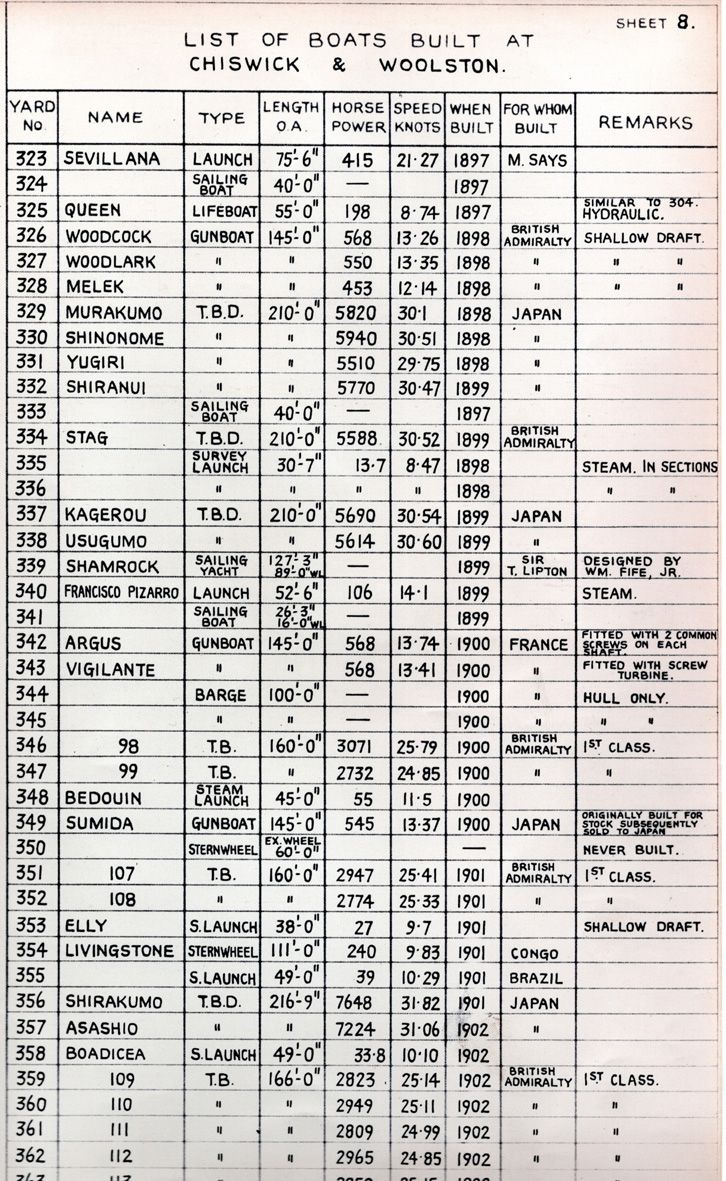 This was not the end of the Thornycroft boat manufacturer on the Thames, as a yard was acquired on Platts Eyot at Hampton. Whereas the new Woolston shipyard made large steel ships, the Hampton yard concentrated on smaller, wooden framed vessels. A large part of the production was the high speed coastal motor boats. Outside of wartime a wide variety of vessels were built at Hampton, including punts, launches, cabin cruisers, barges and lifeboats. Customers ranged from private individuals to governments and large companies around the world.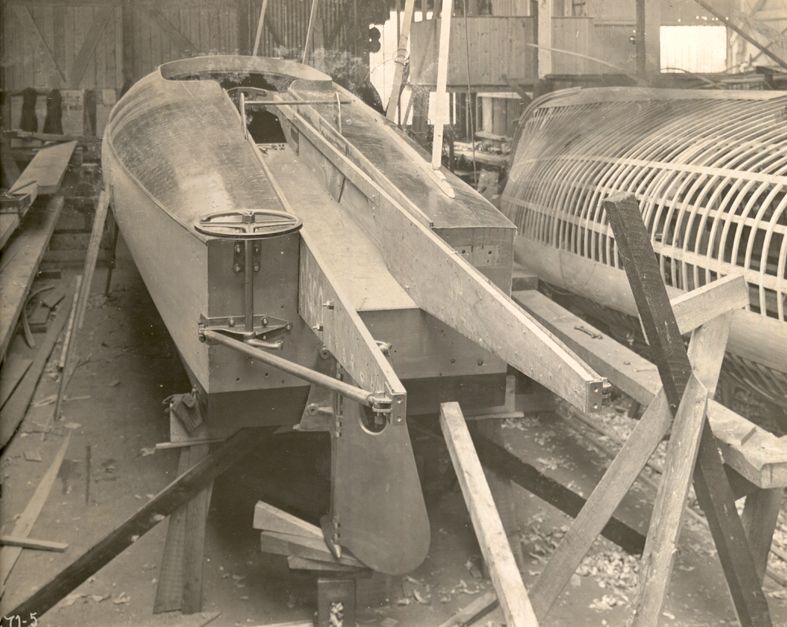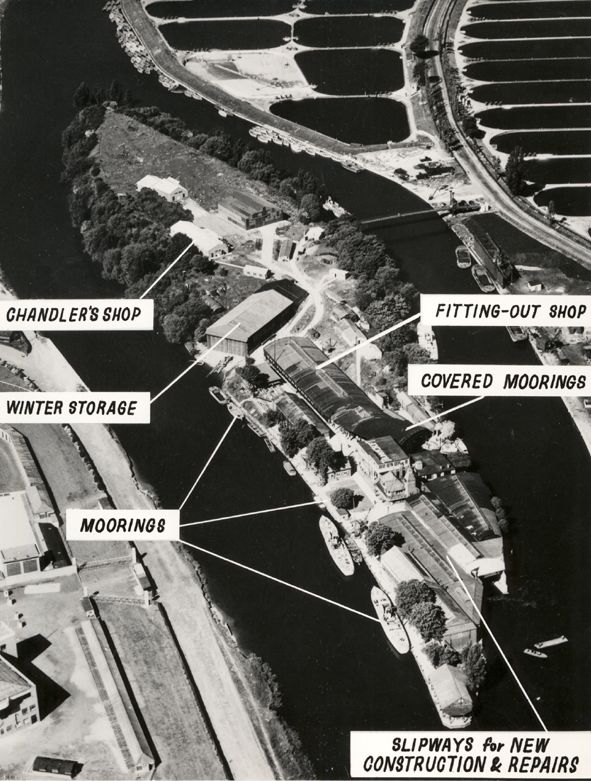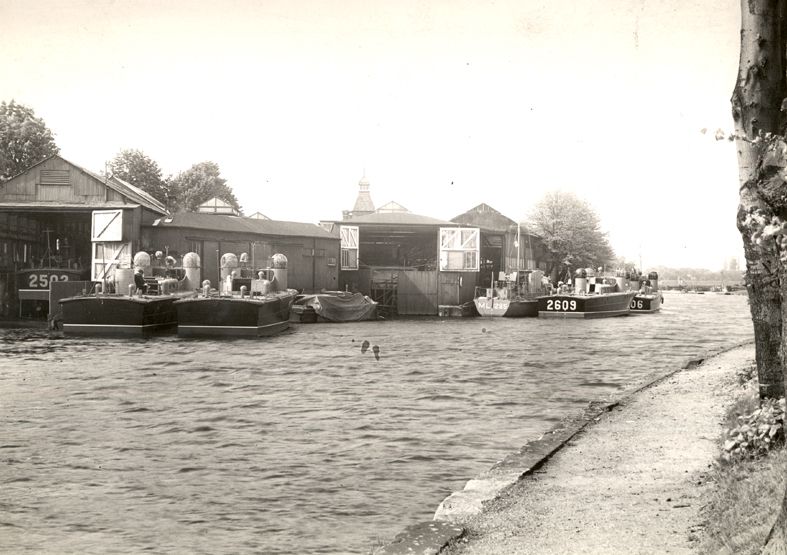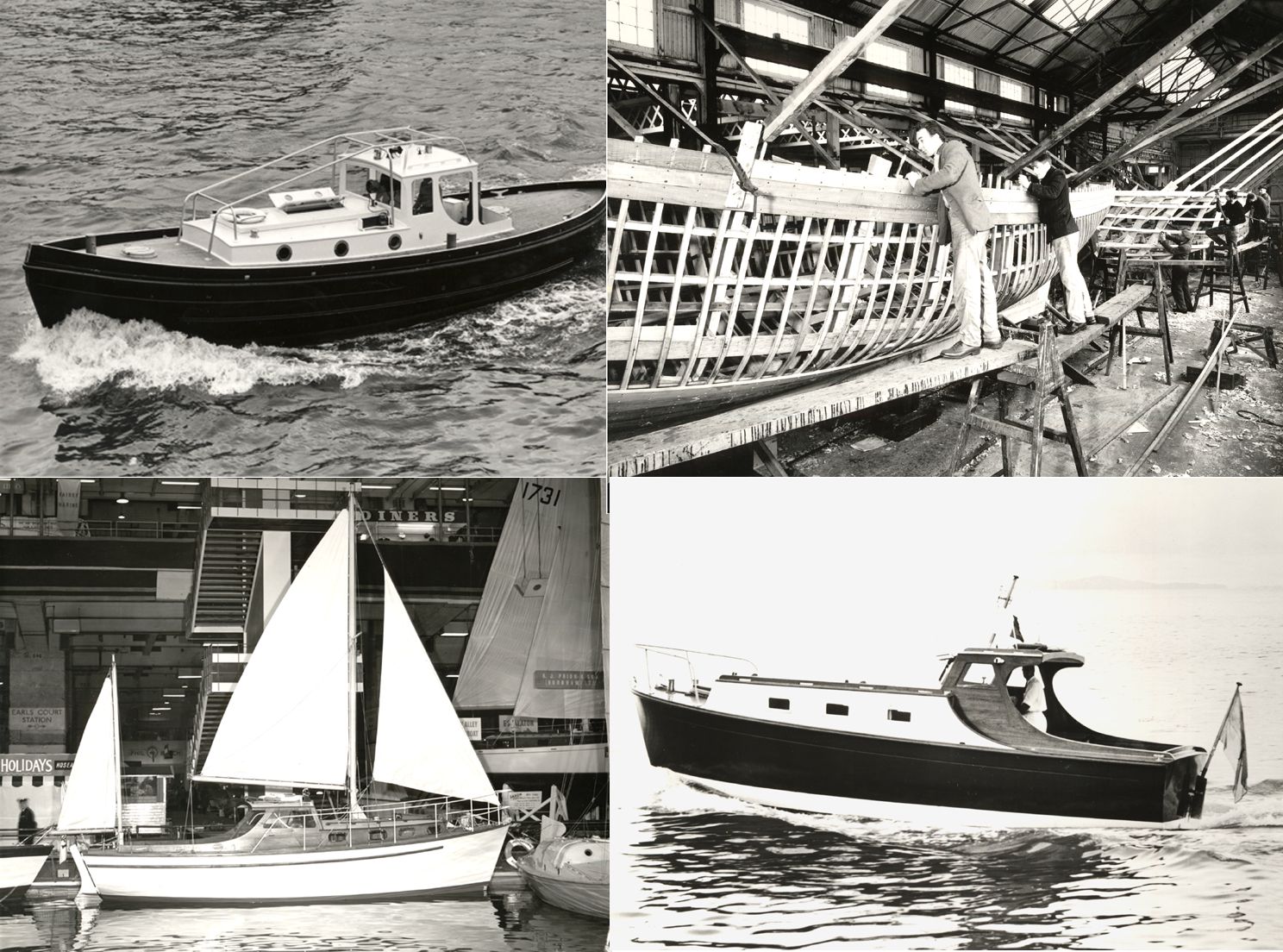 As well as the yards at Woolston and Hampton, marine engine plants were also opened in Reading, Berkshire and, in Singapore, a yard was opened in 1926. The Hampton yard closed in around 1966, when the Thornycroft shipbuilding business merged with Vospers and the engine plant closed around the same time. The Singapore yard continued to operate after the merger but finally closed in the 1980s.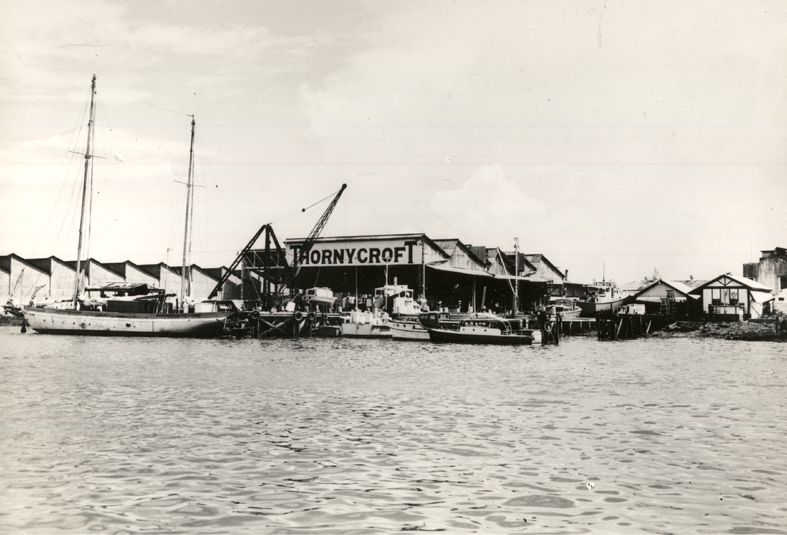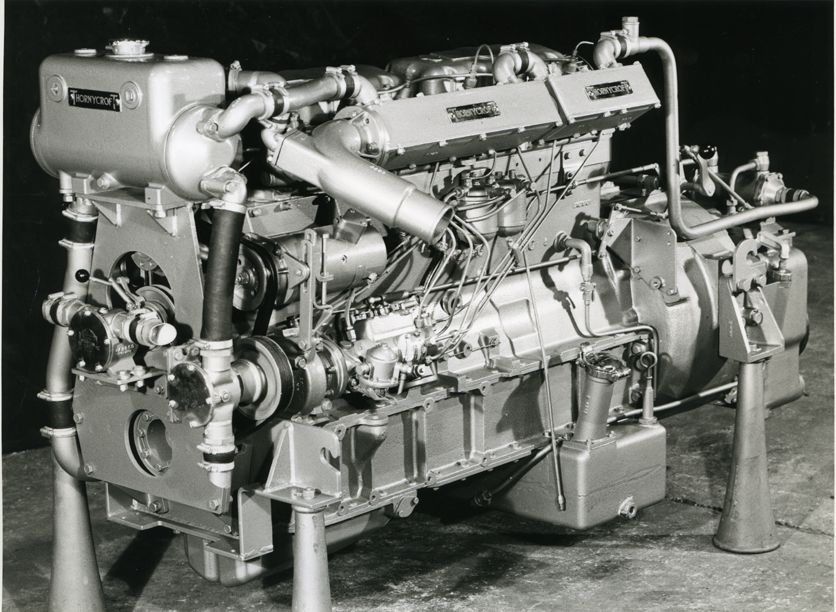 ---
If you have enjoyed Culture on Call and you are able to make a donation, please click the link below. Any support you can give will help us keep communities connected to culture in these difficult times.