The Winchester exhibitions team at Hampshire Cultural Trust has been planning the Extraordinary Everyday exhibition for over two years. It's a process that we love, going from the bigger vision of the contents, to the finer detail of the display and on this occasion included testing some new ideas and bringing in a wider team. It's only now, in the final installation stages, that we'll get to see all those various elements brought together in one room.
There's no doubt that the impressive line-up will hang beautifully on the walls. The ceramics, however, are the real surprise stars and have been the focus for a lot of our planning for the display. Drowning in a sea of case lids didn't feel right for this exhibition — we needed character!
One spark of an idea came a year ago from a colleague who'd spotted something in the back of one of our workshops. He'd remembered it being used as a desk decades ago, but it was then moved to the workshop depths to be used as a handy workbench, where it was forgotten about.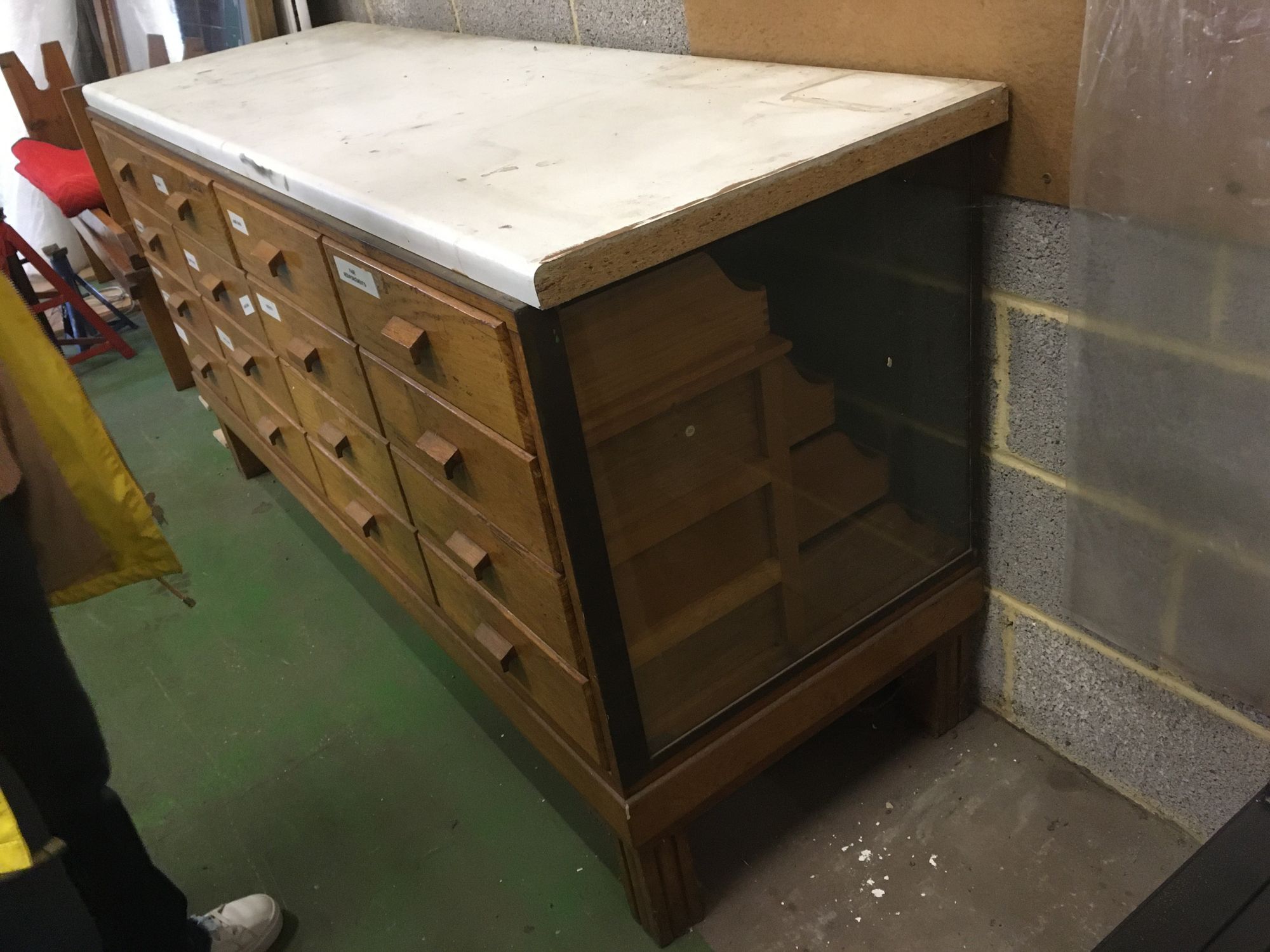 Remarkably, this 1930s haberdashery hidden gem is not part of our formal collection, but a remnant from an old museum fit-out. The face on it was pleasant enough, but as we moved the boxes either side away to see it properly, we caught sight of the glass panelling and staggered drawers. From there, we were totally hooked.
Once the chipboard worktop had been removed, we could really see its huge potential. Bringing in specialist conservators and technicians from our programmes team, we set off on a long renovation process to bring the piece back to life and fit for the exhibition.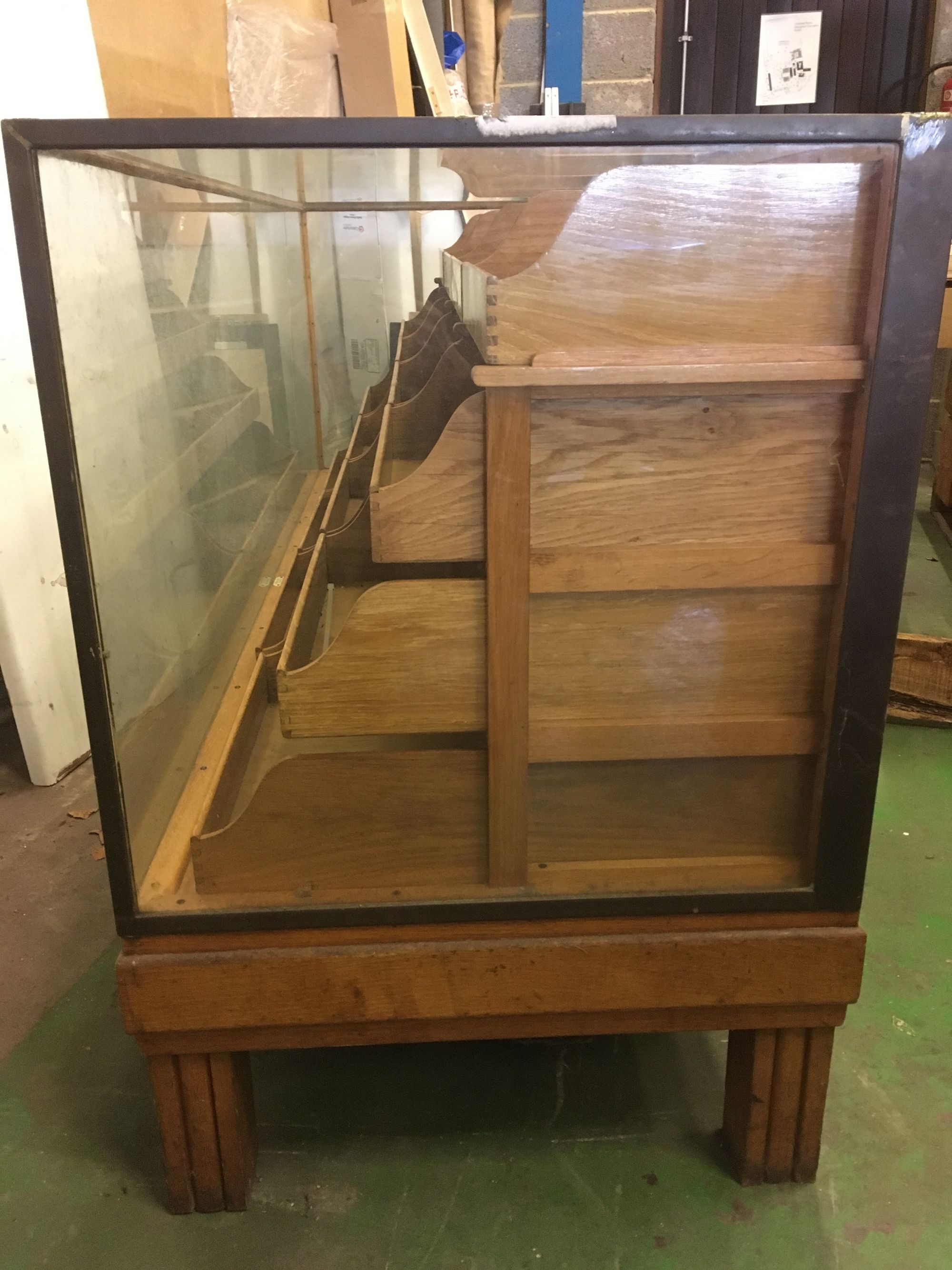 The team have poured hours into treating the unit, crafting bespoke metalwork hinges and colour-matching wood stains. We have even spent time testing it out using crockery from the kitchen at HQ! But this has all been a big gamble... Without the real objects, you can never be 100% sure it's going to work and that what you had in your head would come to fruition in reality. Will it pay off?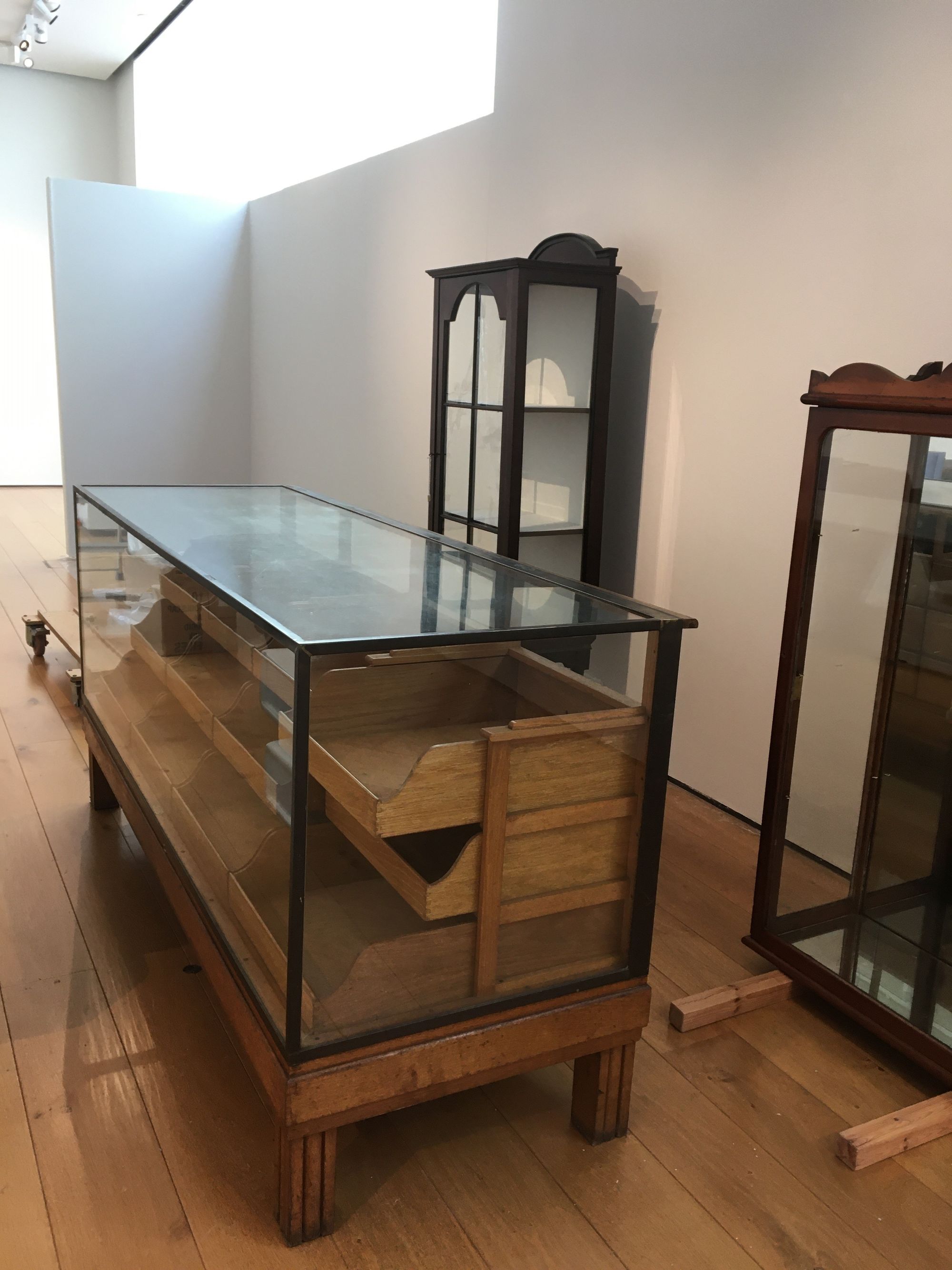 Arriving (in one piece!) at the gallery as we begin to install the exhibition, the unit looks absolutely glorious and we all took a big sigh of relief that we are one step closer to this being a great success. However, the coming days will be the decider… will it make the cut and be there when you visit?
---
Extraordinary Everyday: The Art and Design of Eric Ravilious is open at The Gallery at The Arc from 18 February 2022. Tickets are available here.
Extraordinary Everyday is accompanied by a beautifully illustrated catalogue written by the curator, James Russell. The catalogue will be available to purchase from our shop and online. Save £2 when you purchase a ticket and catalogue together.
---