We asked our visitor experience assistants at The Arc, Winchester about their favourite sections in our current exhibition, Out of the Blue: Celebrating the work of Designers Guild, now open across City Space and The Gallery. They told us about their own experiences with the show and share what makes this exhibition so special.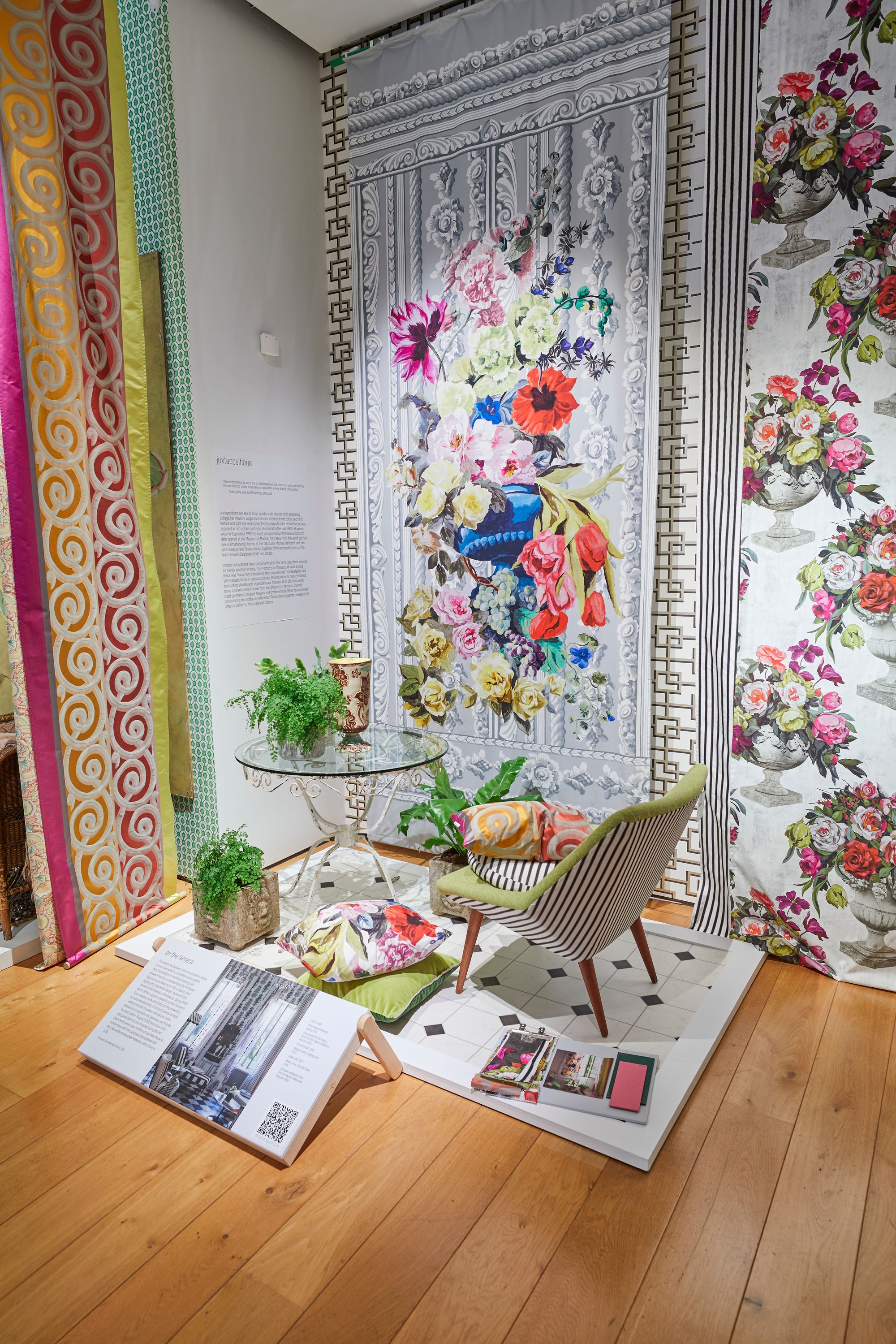 Louise Lockyer tells us: "I helped with the installation process which was fun because I had never really got involved with anything like that before. It is nice to know all the work that goes into putting it together. Now when people come around, I can say that I painted walls which is nice. It is great to work with the Designers Guild team and see everything that goes into putting a show together. My favourite part of the exhibition is on the terrace at The Gallery, I just really love the outdoor furniture especially and how it brought nature indoors."
Brendan Moore tells us: "Very recently I was lucky enough to be invited by the Exhibitions team to participate in the setting up of our fantastic Out of the Blue exhibition. This great exhibition celebrated the work of Tricia Guild and the Designers Guild team originally set up in the 1970s. In previous works I earned experience in setting up exhibitions and I know exactly how tough they can be, especially towards the end and how busy everybody is. The team working at The Arc, Winchester has done extraordinary work and right at the end I was allowed to go in and do a little bit of painting. Everybody at The Arc worked closely with Designers Guild and all the magic came together and, in the end, we got this fantastic result."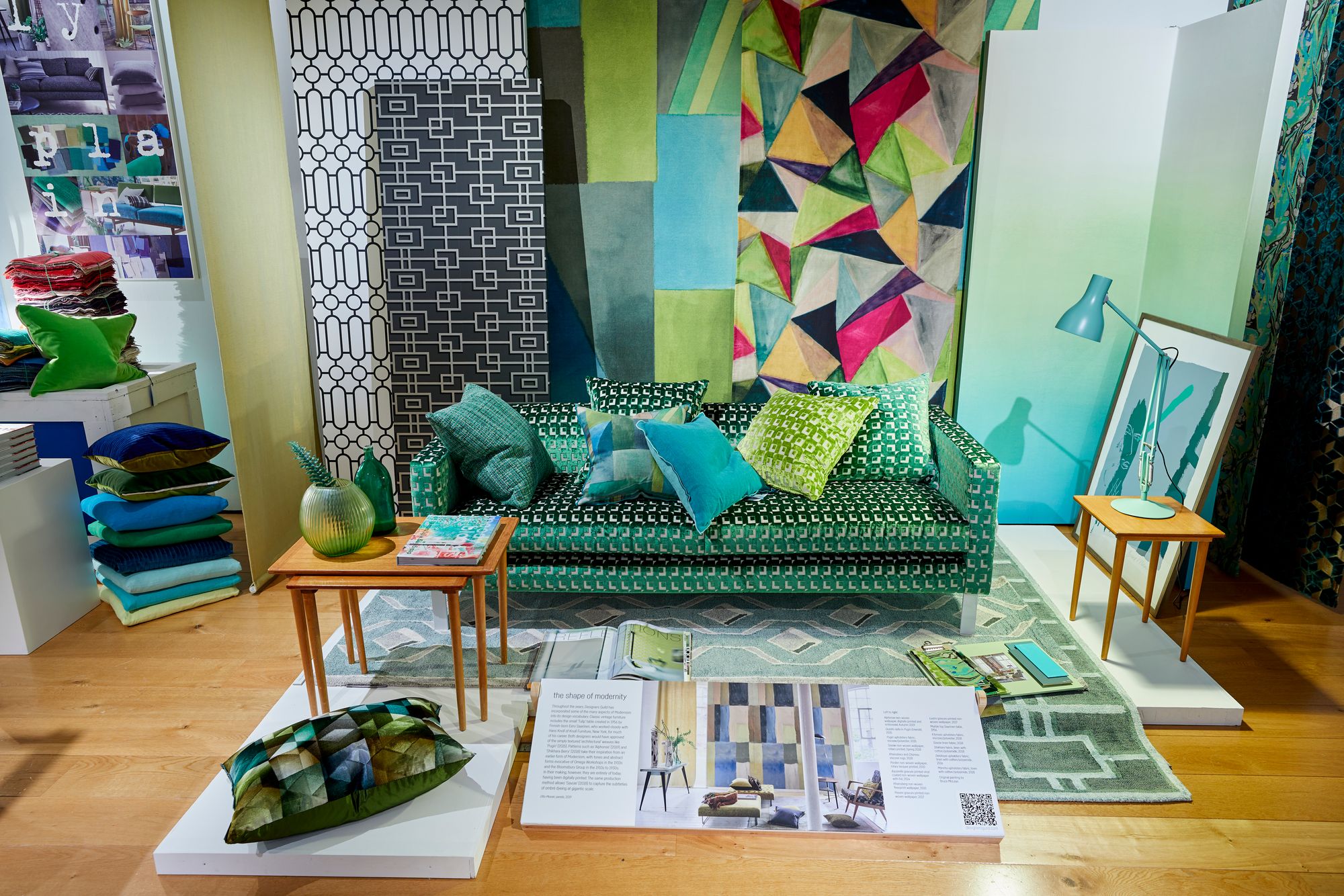 Brendan continues to tell us more about Out of the Blue. "It is organised in sections that move through the decades and the section that I really like is the one which looks at classic modernism, 20th century and is looking at the Bloomsbury Group, geometric patterns which we see a lot of in early 20th century art. And there was a lovely artwork in the room set which particularly spoke to me; a screen print by the artist Bruce McLean. On a personal note, that is a nice one for me because Bruce McLean was my tutor many years ago when I was a youngster at the Slade School of Arts. It was lovely for me to recognise this beautiful personal memory in the show."
Out of the Blue: Celebrating the work of Designers Guild is now on at City Space and The Gallery until 29 August 2022. Tickets are available for sale online or at The Arc Box Office.
Find out more about Designers Guild on their website.