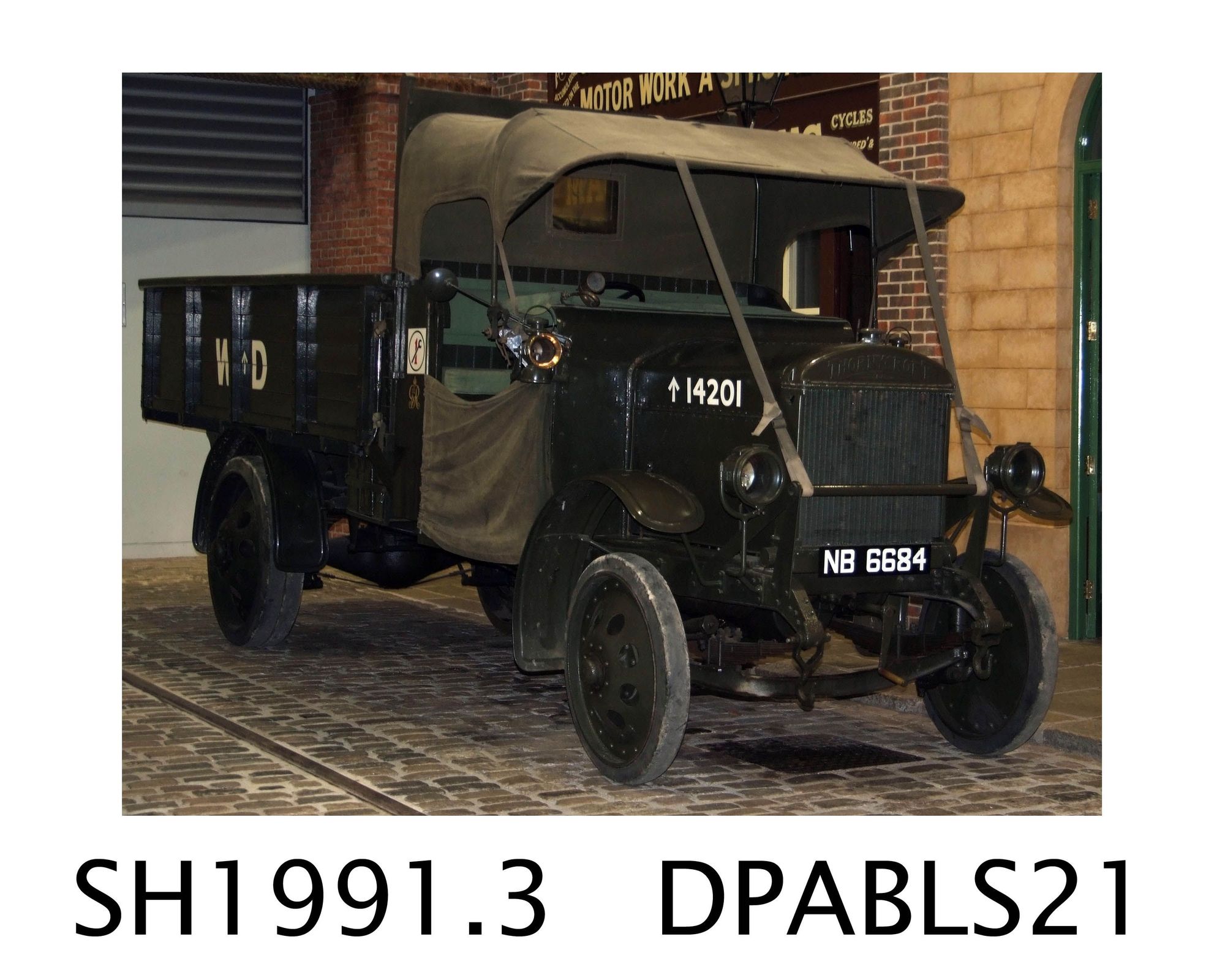 At the outbreak of World War I in 1914, Basingstoke manufacturer Thornycroft was asked to produce vehicles for the War Office. By the end of the war, approximately 5,000 lorries had been supplied to transport men, ammunition and anti-aircraft guns across the front line.
The J-Type lorry cared for by Hampshire Cultural Trust (HCT)was ordered in 1916. It was decommissioned and sold in 1919, when it was converted to civilian use. It was sold again in 1980 and restored to its former World War I specification. In 1991, Hampshire Museum Services (now HCT) acquired the J-Type for the county's transport collection, where it has been cared for by an experienced and dedicated team of people, including our conservator Nigel, who is working behind the scenes to ensure it is kept in good order.
Here, he tells us about refurbishing the steering and suspension…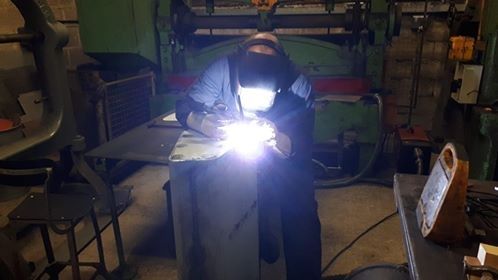 "Before any work can commence, an inspection of the specific area of the vehicle is carried out and a treatment proposal produced.
"The originality of the object is the primary concern and must be preserved as far as possible during conservation treatment. Many factors influence your decision making throughout the treatment process. For example, how will the object be interpreted? Will it be operational? Should it be operational? If it is to be operational, then it needs to be road-worthy, safe and its condition regularly monitored and recorded.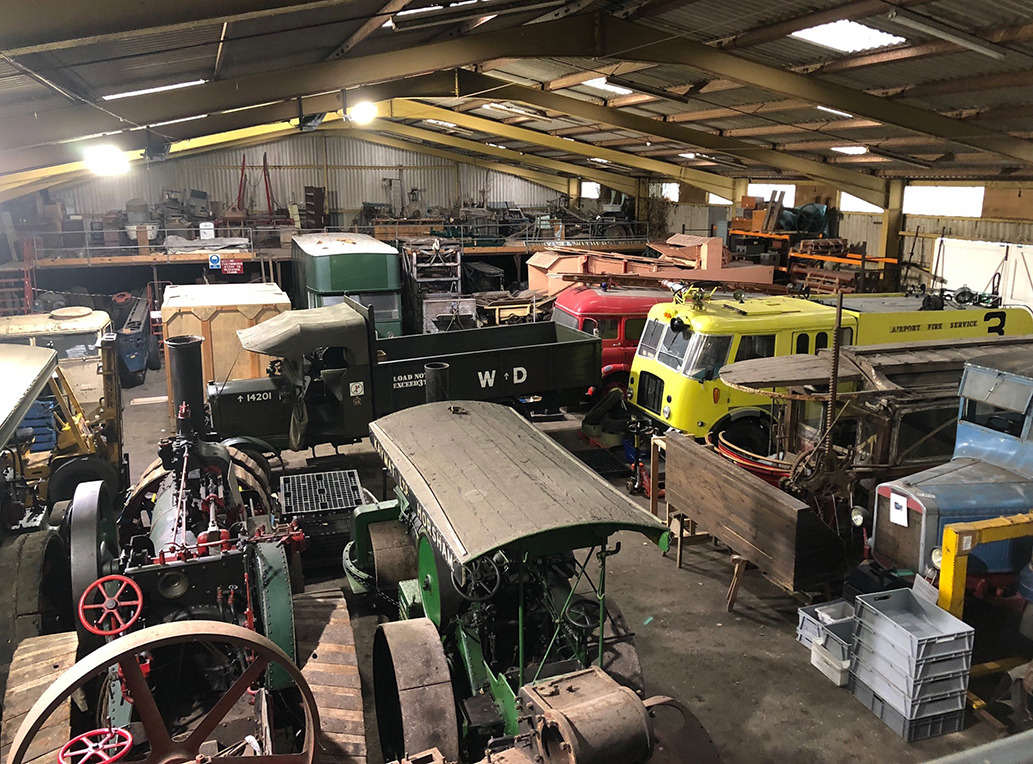 "In this case, we were aware that new kingpins and bushes had to be produced because the old ones were showing signs of excessive wear. Considering the age of the vehicle and that they were the original components, they had lasted very well! The stub axles were also in bad shape. These worn components are often all you have to copy to produce replicas because the component drawings aren't always available from the archive.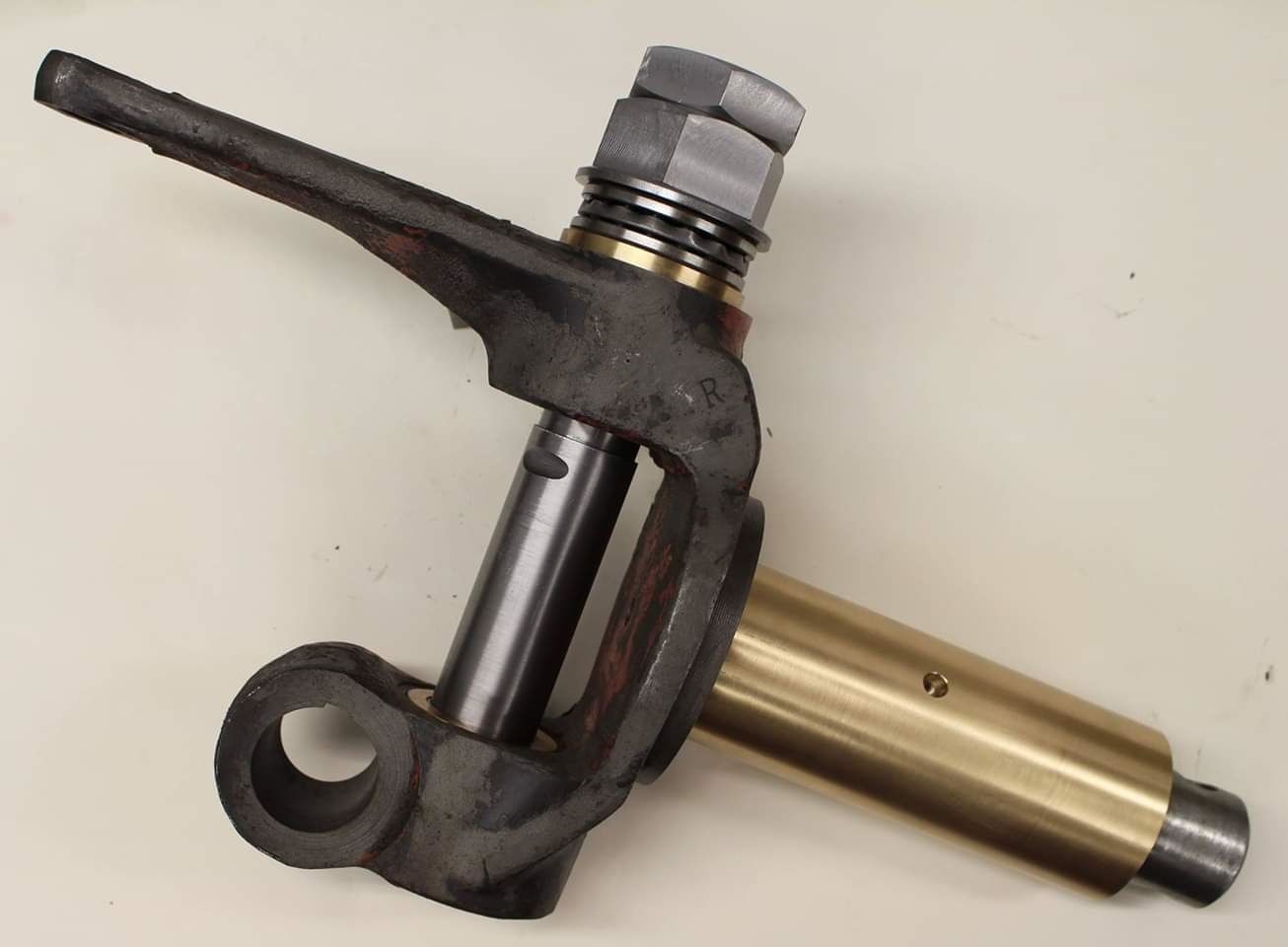 "The removed components are first cleaned then assessed, dimensioned and recorded. All replacement components are manufactured either at my own workshop or  at Chilcomb (HCT's head office, stores and workshops) using the same original production processes. For example, the stub axles were mounted on the lathe, allowing me to machine the journals to provide a suitable bearing surface and new bronze wheel bearings were also produced."
Once the work is complete, the J-Type is ready to hit the road.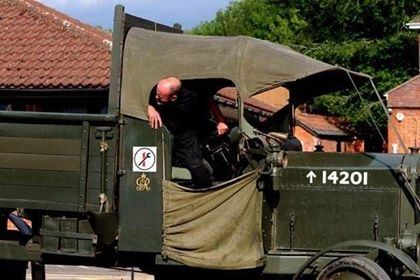 Our transport collection contains more than 60 vehicles and steam engines, many of which were produced by Hampshire-based manufacturers Taskers and Thornycroft. You can find out more about our collection online.
---
If you have enjoyed Culture on Call and you are able to make a donation, please click the link below. Any support you can give will help us keep communities connected to culture in these difficult times.