Hanging above the stairwell at the Willis Museum, this splendidly ornate light fitting, with its gilded dolphins and lights supported on volutes, can be seen at eye level from the first-floor landing.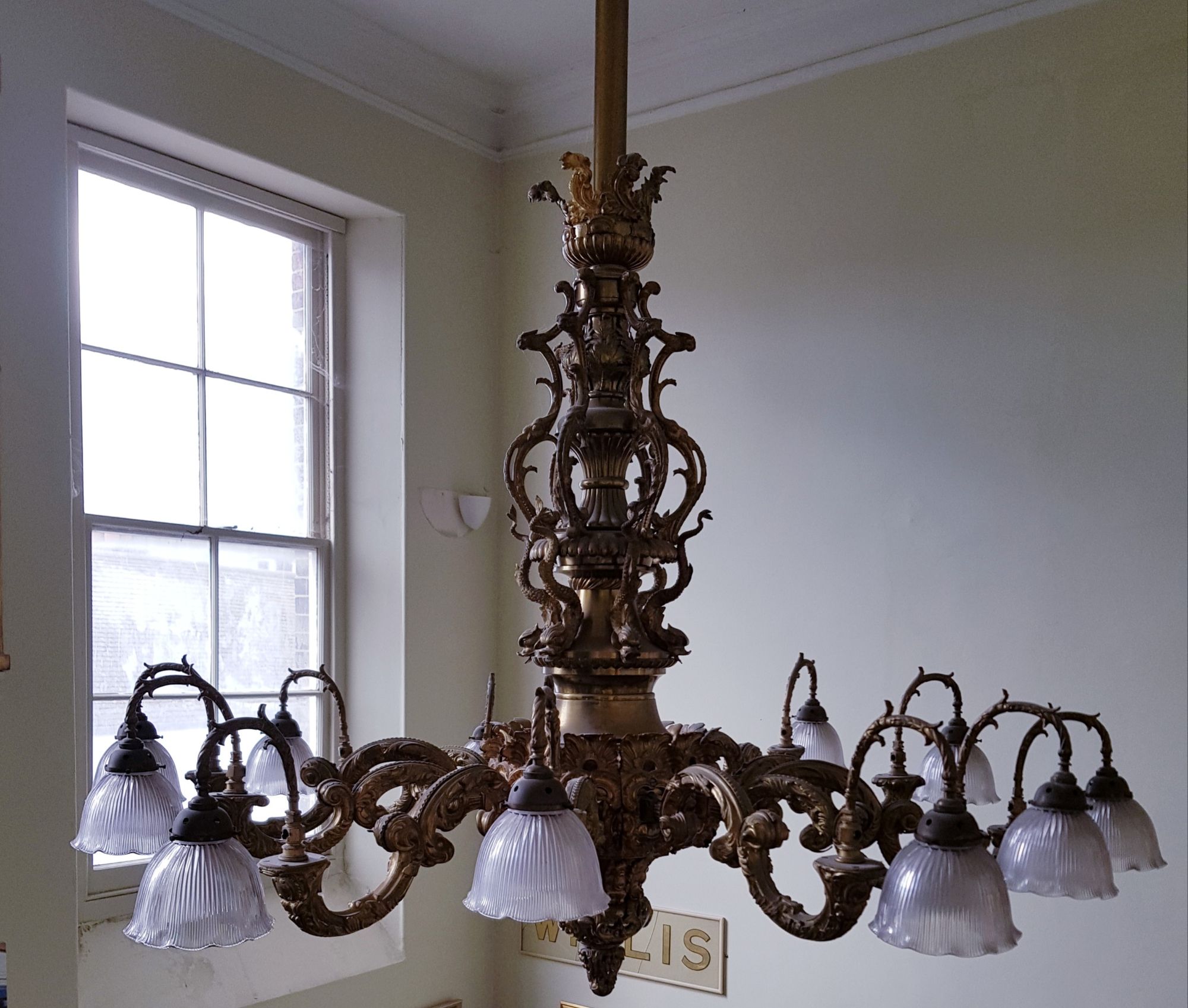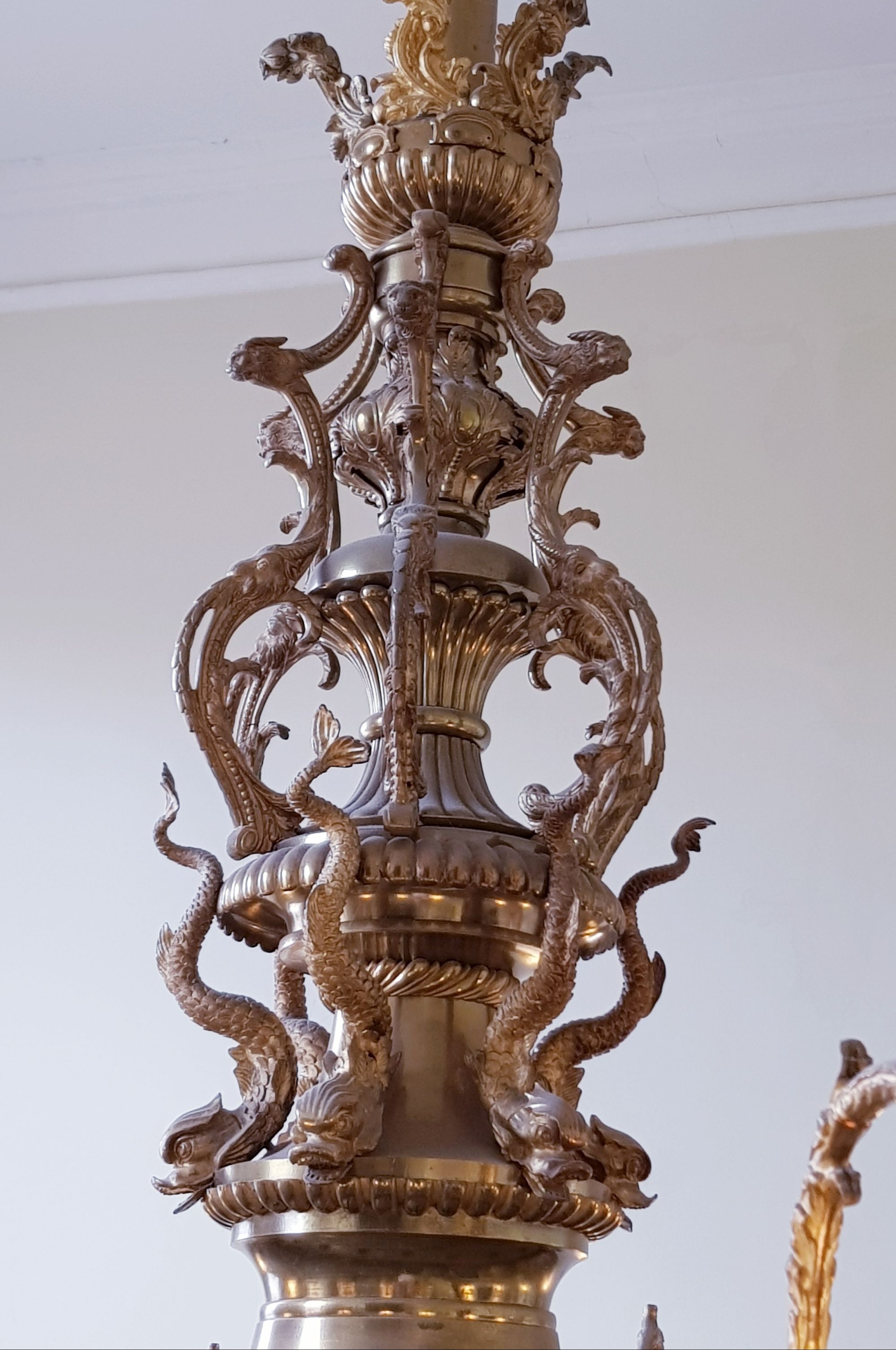 It hangs down nine feet and weighs in at ¾ hundredweight, requiring the ceiling to be strengthened to support it. Frequently referred to as a "chandelier", it was made for gas lighting, so it's actually a gasolier. A chandelier would have lights pointing upwards for candles.
It has hung from this spot since the early 1990s, but it is likely to have hung in the building for much longer since the building itself was constructed in the mid-1830s as Basingstoke's Town Hall to a design by the eminent architect Lewis Wyatt.
The gasolier was, in fact, one of three that hung from the c.25-foot-high ceiling of the main hall. You can see two of them in the photo below, which we assume shows Town Hall staff in the main hall, sometime in the very early 20th century - possibly during or just after WWI.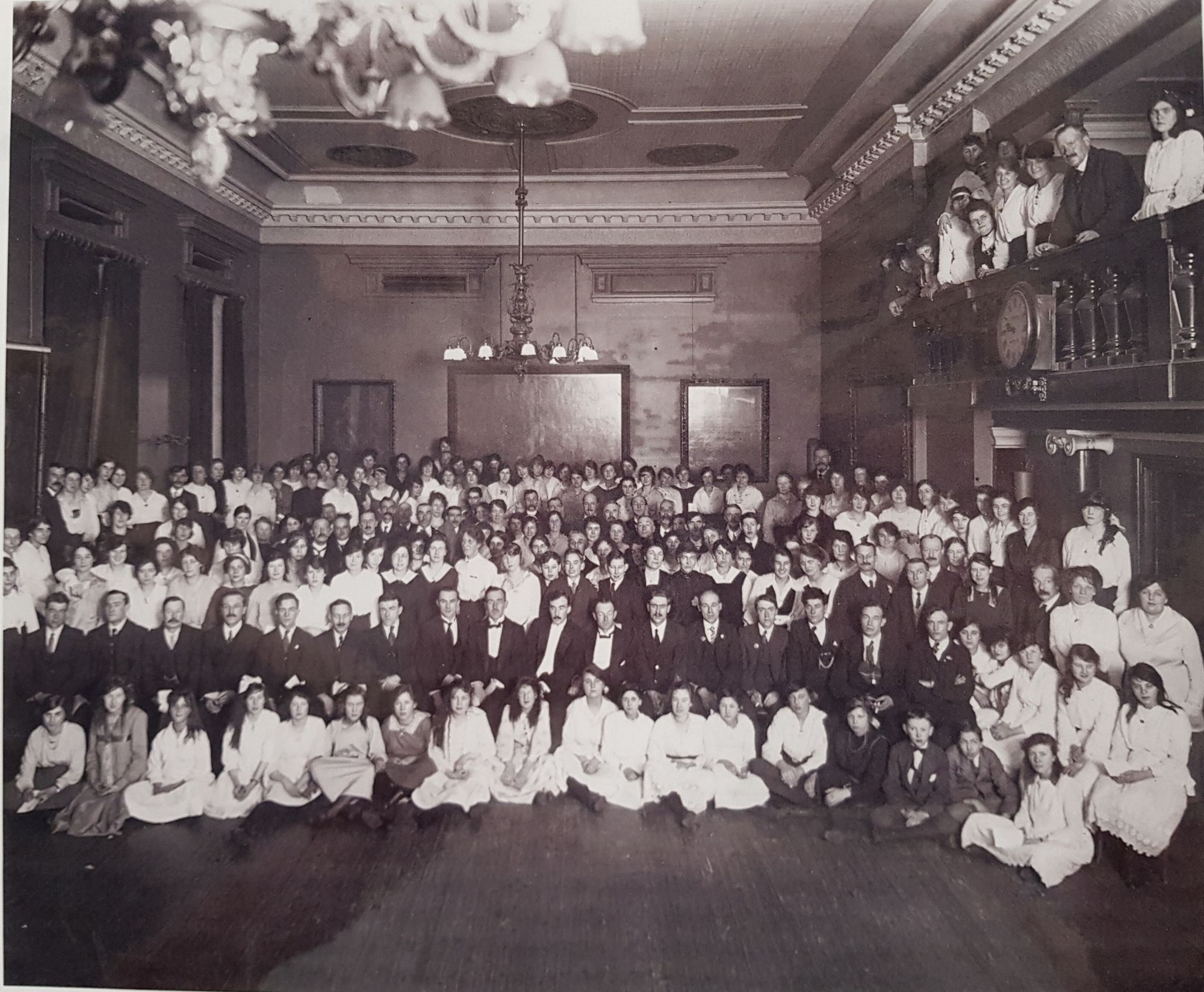 To convert this no longer needed hall for new use in the 1980s, a mezzanine floor was inserted on the level of the side balcony you can see in the photo to create a third floor that is now the Willis Museum's Archaeology Gallery. Obviously, you couldn't have 9-foot gasoliers hanging from what is now the second-floor ceiling, so they had to come down. However, visitors to the Archaeology Gallery can still admire the elaborate ceiling mouldings created to Lewis Wyatt's design from which they hung. These were restored with the aid of a legacy, whilst the Willis' Friends Association helped finance the relocating of this survivor.
At a guess, our gasolier dates from the late nineteenth century introduction of incandescent gas burners, but we believe the Town Hall had gas lighting from its very beginning, as 1834 was also the year when the Basingstoke Gas Company began to supply gas to the town. Conversion to electricity took place soon after the Basingstoke Electricity Company started generating in 1913.
For attention, each of the three gasoliers in the hall could be lowered by a winch and the same applies to the re-located survivor now. To date, this has only had to be done once, thanks to modern LED light bulbs.
Do take a close look at the gasolier the next time you are at the Willis and notice the round hole in each branch where the gas tap used to be.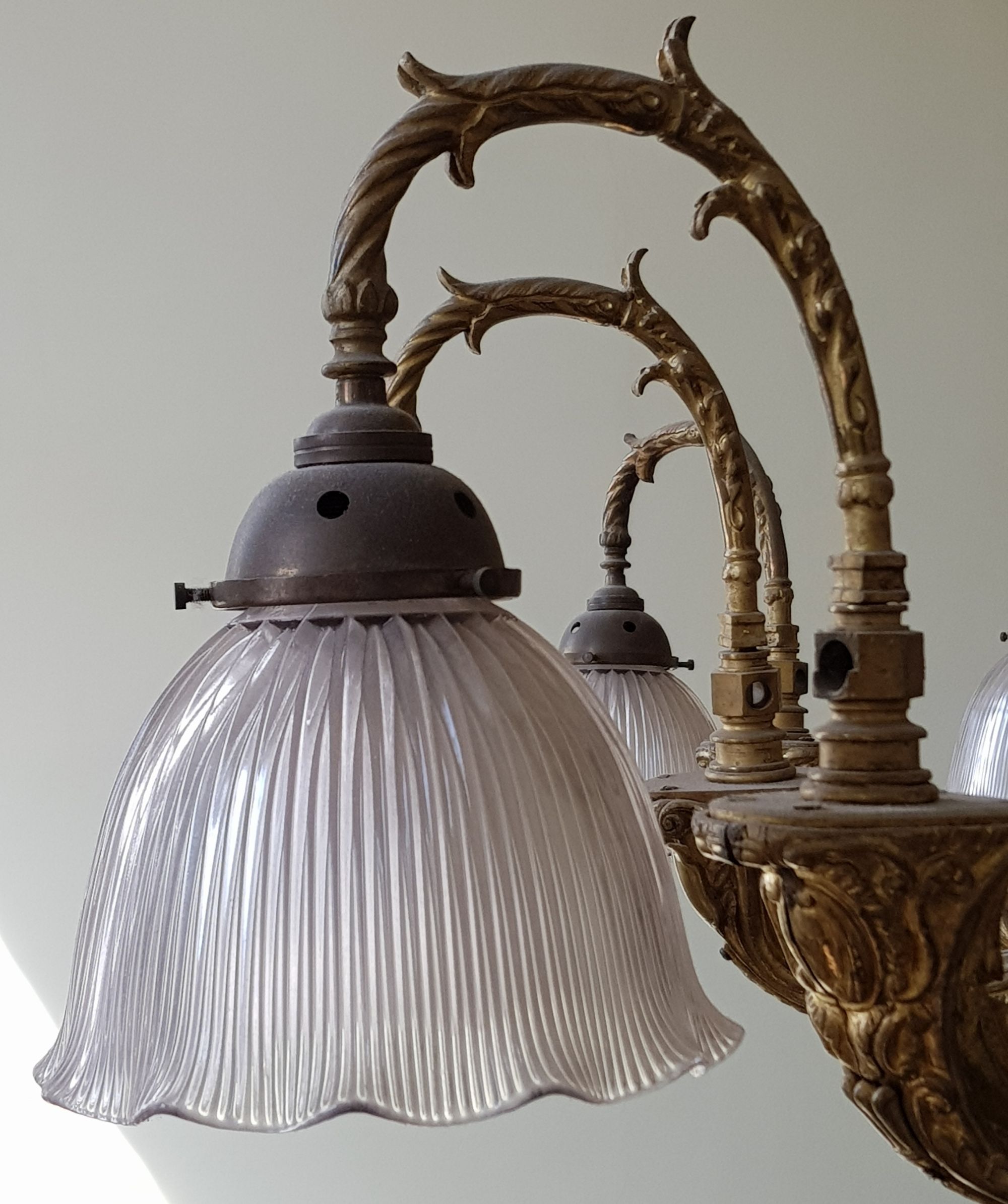 This article was written by John Hollands, Willis Museum & Sainsbury Gallery Volunteer.