Beer is a drink of significant historical and cultural importance in the UK, as Hampshire records show that the brewery business has been around and booming since the 1880s, perhaps even earlier! While some of those businesses may no longer be in operation nowadays to produce local beer, our county and close surrounding areas are still home to some wonderful independent breweries and brands. This National Beer Day we celebrate some of those independents and the beers that can be found in our much-loved arts centres in Fareham, at Ashcroft Arts Centre and in Aldershot, at West End Centre.
---
At Ashcroft Arts Centre...
Based in Droxford, the team of five at Bowman Ales have won several awards since starting in 2006. They now bottle six of their beers; Swift One, Meon Valley Bitter, Wallops Wood, Quiver Bitter, Trebuchet and IPA. They are bottled for us by Angus at Mr Whiteheads Cider Co. and have proved an enormous success - Swift One and Wallops Wood are both available at Ashcroft!
The previously mentioned Angus also supplies cider to Ashcroft from the market town of Alton! You'll find Newtons Discovery, Heart of Hampshire and Cirrus Minor...
"Since the age of fifteen, Angus has been making the most of the fruits of his garden. Guided by recipes handed down through generations, many experiments were created using all sorts of soft and hard fruit – the airing cupboard was never the same again! One year the apple and pear crop was so good that over 200 gallons of cider was produced. Angus realised the cider was better than any wine he'd made in previous years and this unusually strong cider is still renowned to this day for its longevity and quality. The hobby grew for a few more years until it was time to think seriously about the future. Small-scale production developed with the inception of The Swamp Donkey Cider Company in 1997, but within a short time Angus saw the potential growth opportunities and decided to go it alone." (Mr Whiteheads Cider Co.). In 2003, Mr Whiteheads Cider Co. was born!
In early 2014, Red Cat Brewing opened shop with the sole aim of creating imaginative, stunning craft beer. They also had the desire to challenge themselves with different beer styles and processes, to learn as much as they can, and innovate. With numerous awards across the huge range, their beers are up there with the best! Based in Winchester, you can find out more about their story and meet each of the team on their website. And, if you're looking for Red Cat Brewing at Ashcroft, you'll find Scratch, Prowler, Art of T and Mr M's Porter.
In February 2020, Ashcroft Arts Centre also hosted The Ashcroft Winter Ale Festival, with independent guest brands including Twisted Brewing based in Westbury, Hopback based in Salisbury and JJ's Cider from the West Country!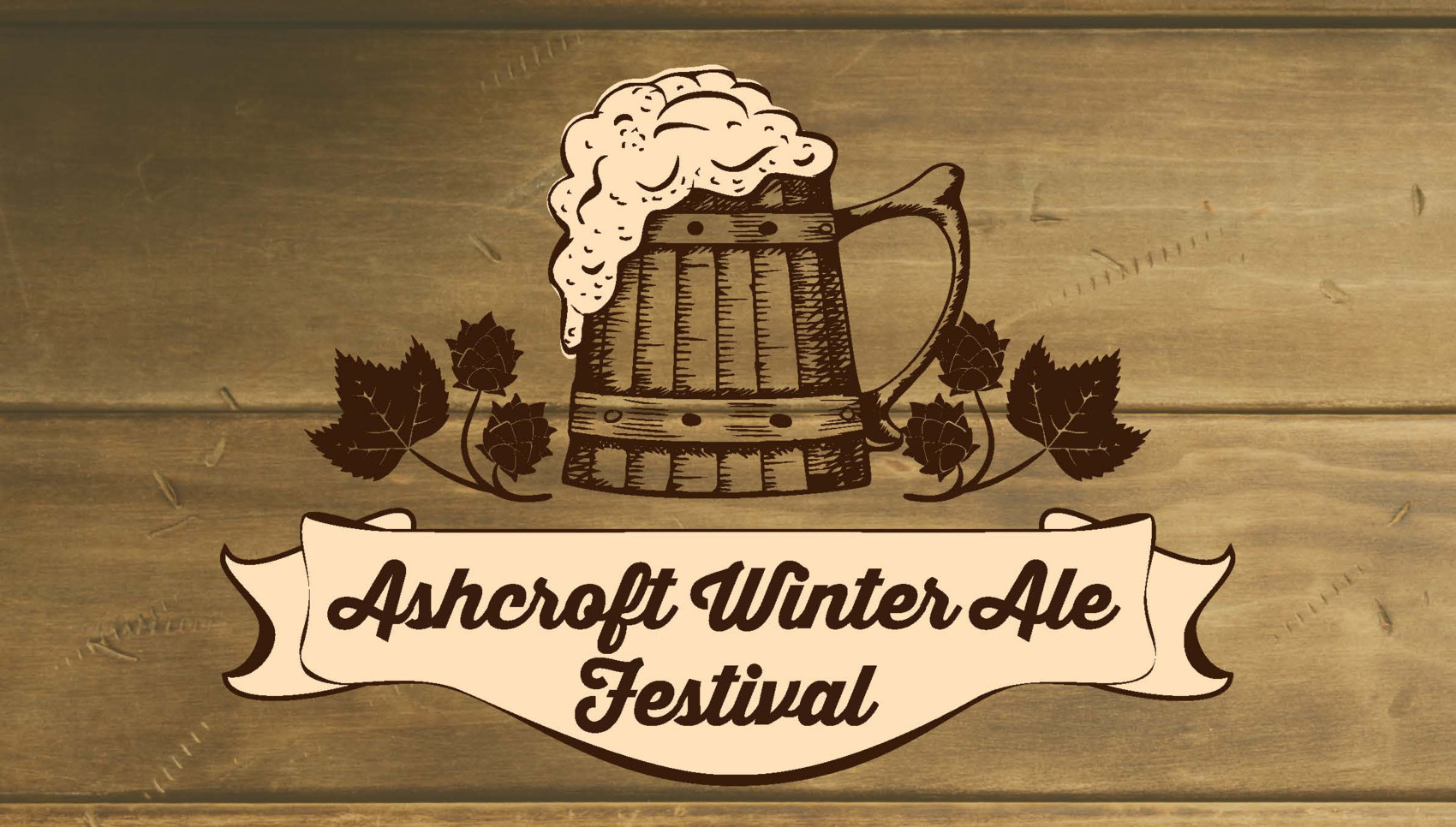 ---
At West End Centre...
"Fine hand-crafted beers, made in a barn, on a farm, in the wood", in Godalming Surrey - just a stones throw from West End Centre. Founder Luke began brewing beer in a cupboard whilst studying environmental sciences at university! It rapidly became a passion, as he was particularly interested in the science and history of beer. Find out more about The Crafty Brewing Company's story here and look out for Laughing Wolf over the next few months which is a 4.4% American Pale Ale.
"You may have already tried Laughing Wolf on draught at your favourite pub, but now our American Pale Ale is available for you to enjoy at home. This deep amber 4.4% ABV APA is a big, Juicy delicious beer with notes of toast and citrus fruit. Dry-hopped and packed with Columbus and Citra Hops for a gloriously refreshing taste of the West Coast." (The Crafty Brewing Company)
Bond Brews is based in Berkshire and the team are passionate about "producing hand-crafted Real Ales from malted barley and hops to provide a taste sensation!" They have a gallery on their website that grants you a behind-the-scenes look at their brewery, with pictures from the very beginning when it all started! Keep an eye out for their Best Of British, which is a 4.1% copper coloured session bitter.
"Best Of British is quintessentially British. Brewed using three blends of malted barley and wheat to provide a full bodied, rich copper coloured, nutty and biscuity session bitter. Two whole leaf hop varieties are used to provide a good bitter-sweet balance and a subtle fruity aroma, giving way to a lingering chocolate malty finish." (Bond Brews)
Both locally sourced brands will be available at West End Centre for Hecklers and Westival this year!
---
Did you know...
West End Centre is also home to the Beer Festival, which has historically taken place in January. The festival is a celebration of independent ales, stouts, ciders etc., is attended by beer connoisseurs, and is highly recognised by Campaign for Real Ale. In 2020, we discovered some brilliantly named beverages...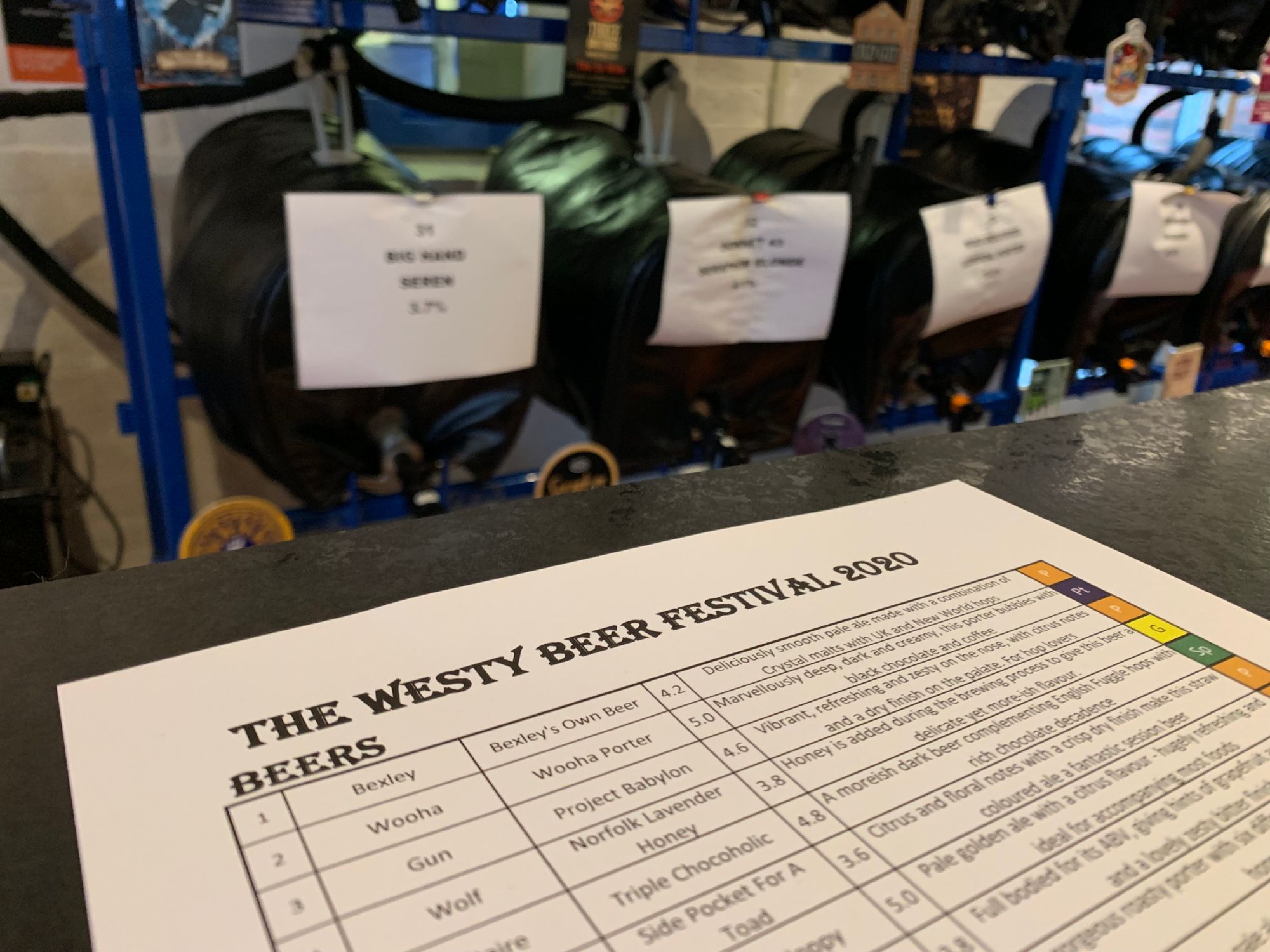 Not only is West End Centre home to the annual celebration, last year we officially made it in to the CAMRA Good Beer Guide 2021, detailing the most recommended and voted for places to go to in the UK for a good pint! 😍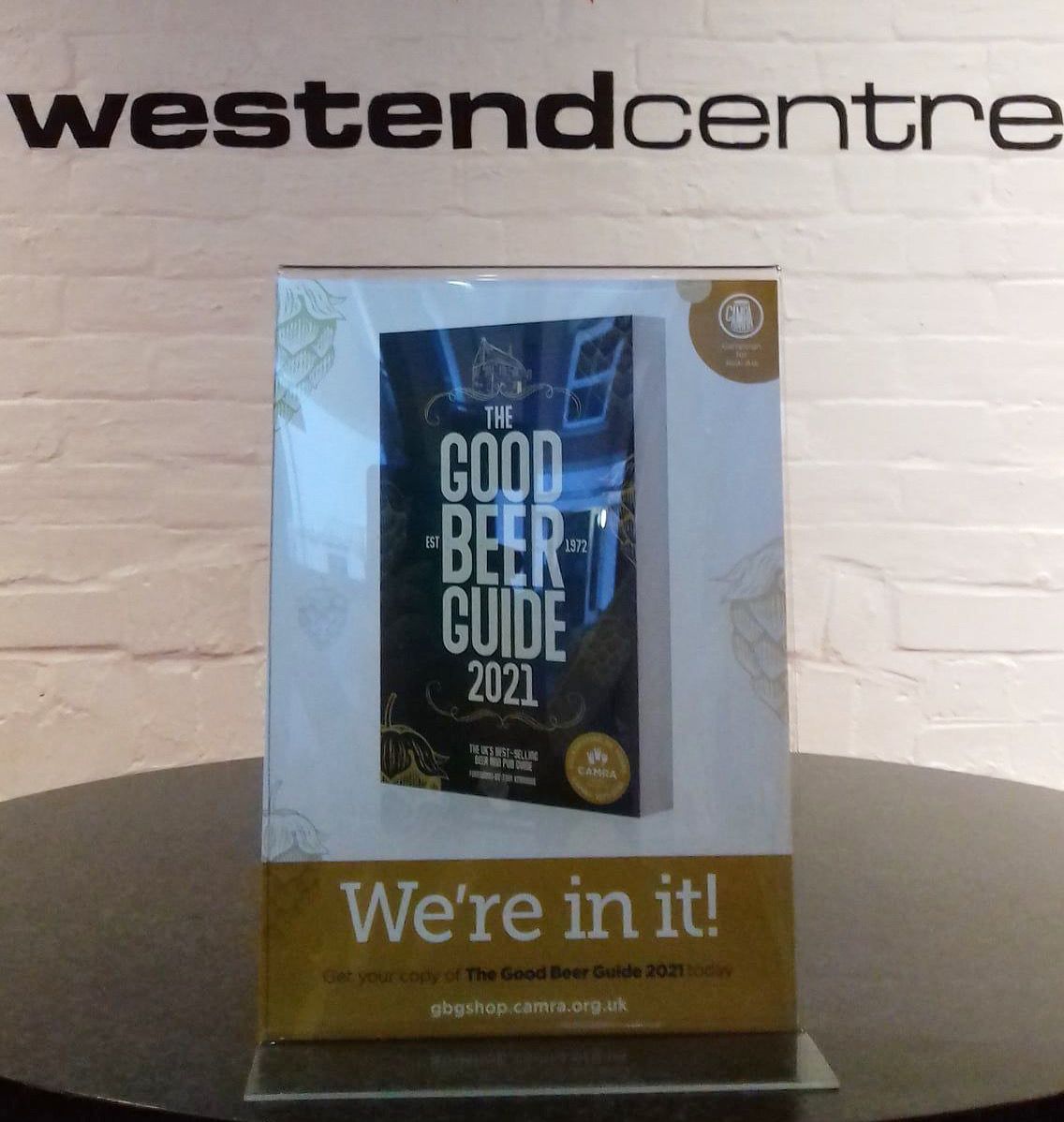 Happy National Beer Day 🍻
---
If you have enjoyed Culture on Call and you are able to make a donation, please click the link below. Any support you can give will help us keep communities connected to culture in these difficult times.