Raymond Briggs: A Retrospective displays the British illustrator Raymond Briggs' most celebrated works, including the much loved children's picture book Fungus the Bogeyman (1977). Here, Southampton-based artist Jonny Hannah, exhibiting his Darktown Dinner & Dance at City Space until 24 July, tells us what makes the story of the working-class Bogeyman so unique.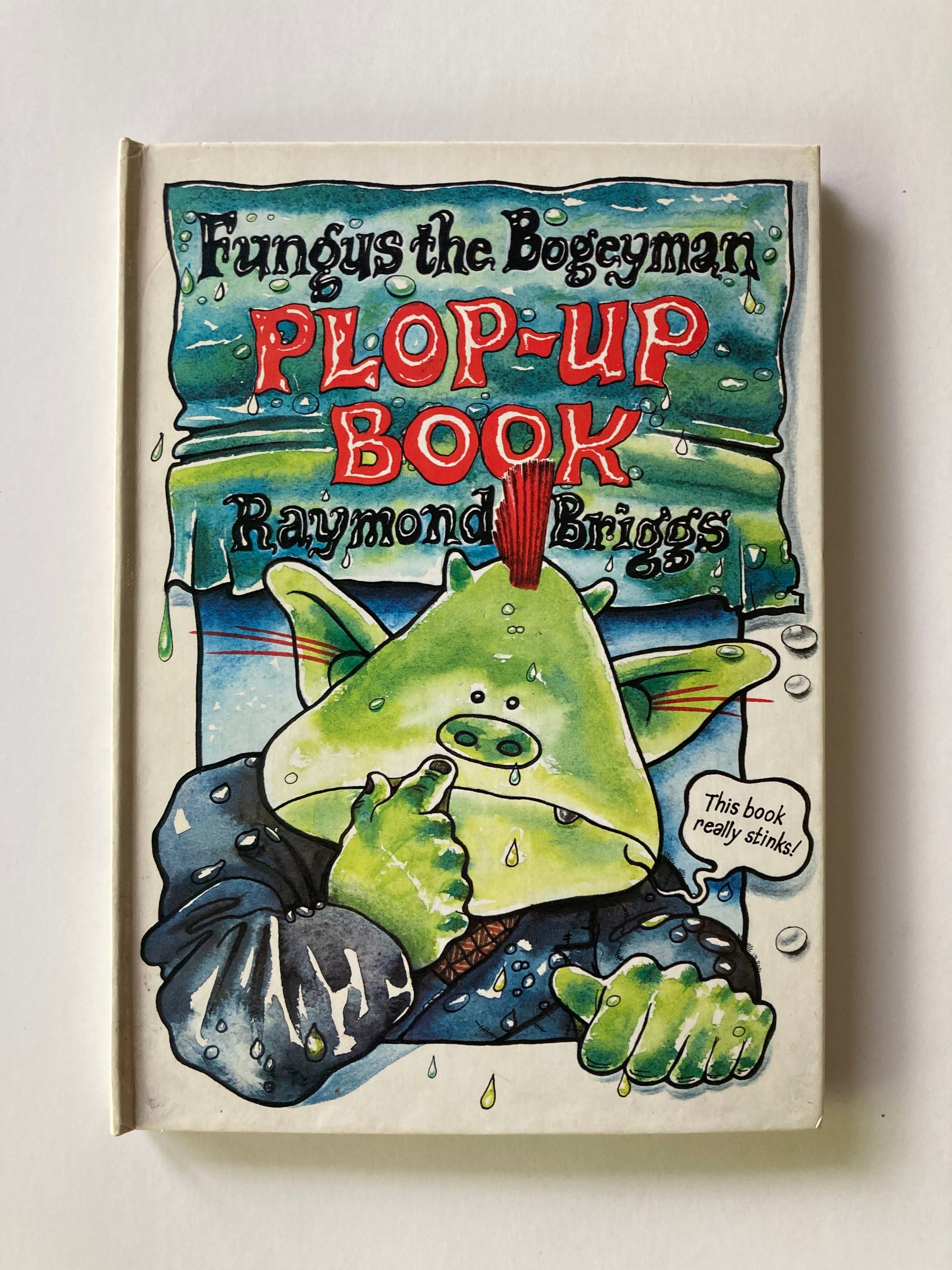 "My sister Joyce was the first person in our extended family to go to university, so she'd sometimes spend the money from her grant (remember them?) on frivolous items and occasionally send them to me. So, for my eleventh birthday (or was it my twelfth?), I got a copy of Raymond Briggs' Fungus the Bogeyman Plop-up Book (1982). It was a thing of beauty and wonder, in a green, slimy kind of way. Fungus would go around terrifying people… but in 3D! The vicar. The woman in the bath with her bloomers and bra drying above. The happily sleeping lower-middle-class couple. They all fell afoul of his nightly stink and gunk. Fungus was there to upset the norm. It was brilliant. It was punk rock (he even had a red Mohican). It was anti mediocrity, and devil-may-care. He had a bogey umbilical cord, not something you'd read about in Wind in the Willows! He had ponging pants and smelly wellies. The book, and Fungus, broke all the rules… in the right way.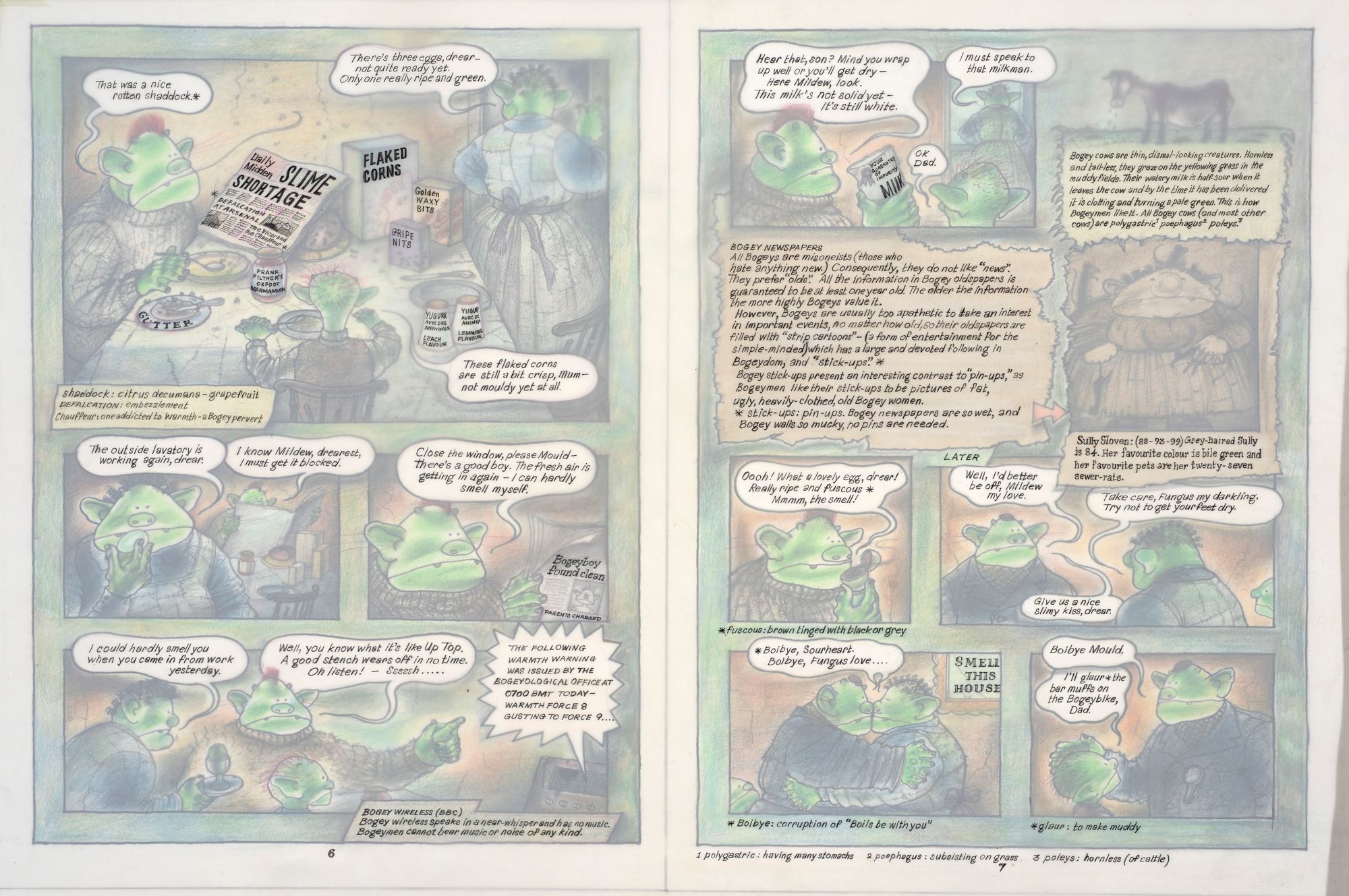 Fungus is irreverent, chaotically mischievous, yet not unkind. Most importantly, we know he is on our side. He has taken us along for the thrills, doing his job, possibly the best job ever. But is this book a homage to the outsider? Like the boy in every classroom in the world who wore clothes that were hand-me-downs, with a scary, sweary sister and a dribbly nose? And so, what does that make Briggs? Trotsky, Joe Strummer and Andrea Dunbar all rolled into one? Not long after getting this book, which I was possibly too old for in retrospect, I went shopping with the same sister, and we bought a Stiff Little Fingers record. There may be no connection at all for some of you, but it all adds up to me.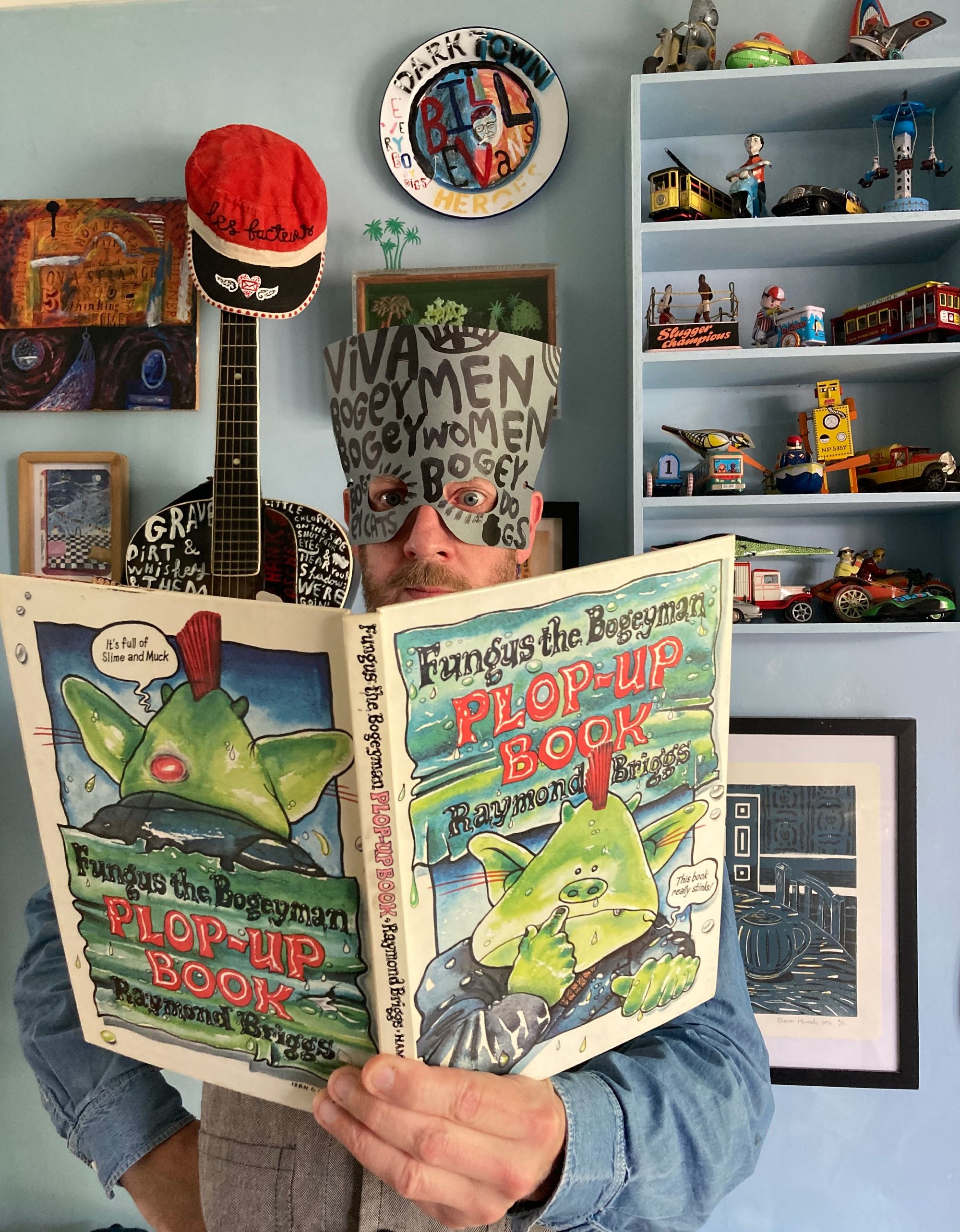 So, as I creaked open the pages of my plop-up book (it's old, like me), half an hour ago and pulled the tabs, lifted the flaps, and admired his high-waisted trousers and braces (do Fungus and I shop in the same outfitters?!). It was delightful to realise how Fungus still amuses and disgusts. And should you be an unbeliever, watch out, beware! He'll plop up when you're least expecting it - when you're not doing your homework correctly or spending too long glued to your laptops. Because he's still out there, annoying the right people..."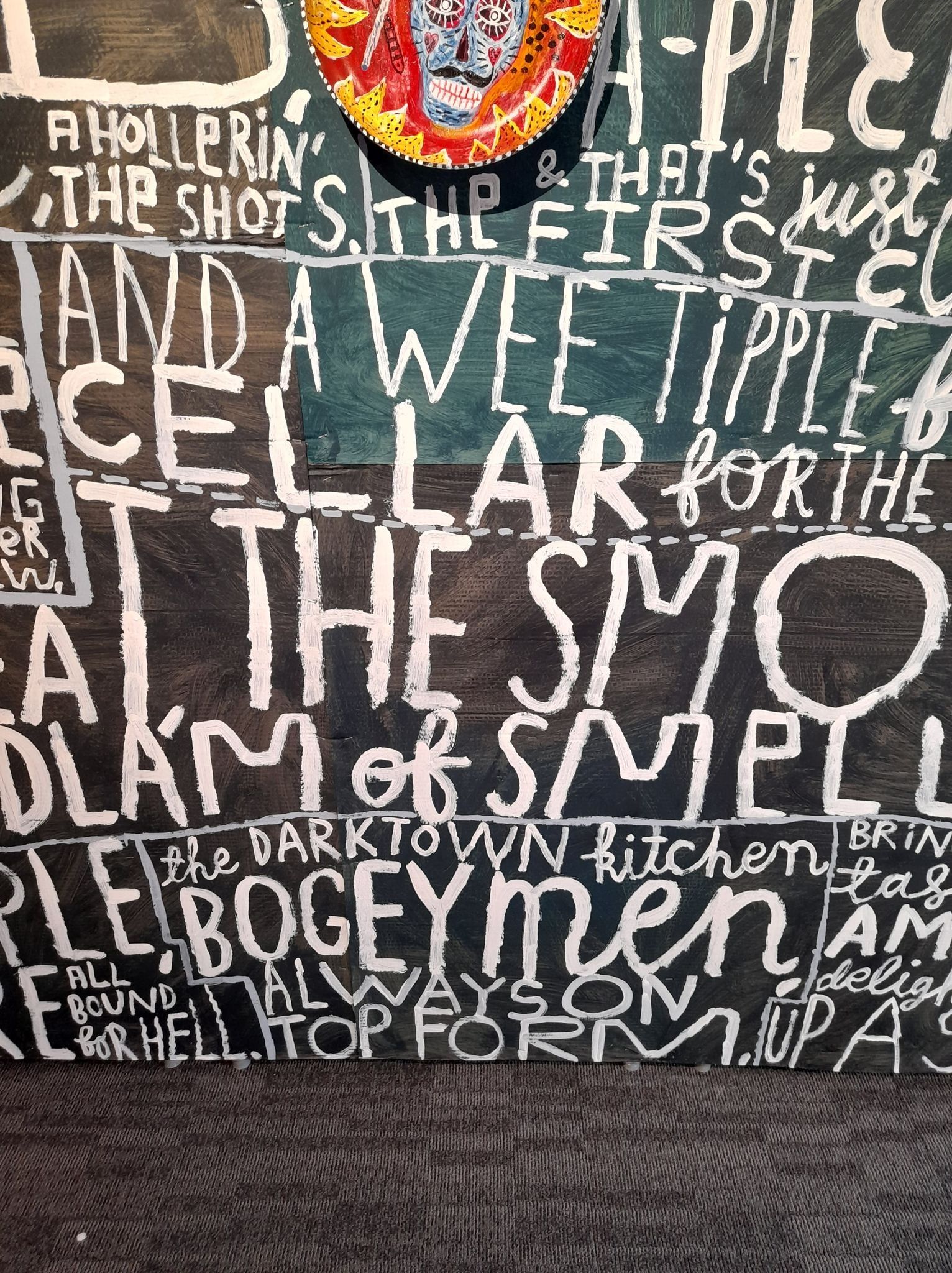 ---
BAFTA award-winning artist Jonny Hannah was born and raised in Dunfermline, Scotland. Since graduating from the Royal College of Art, London, in 1998, he has worked as a successful commercial designer and an illustrator and printmaker, creating screen-printed books, posters and prints for Cakes & Ale Press. Jonny is currently a senior lecturer in Illustration at Southampton Solent University and is represented by the illustration agency, Heart Agency, London and New York. Find out more about his work here.
Make sure to visit Jonny Hannah's Darktown Dinner & Dance until 24 July 2021 at City Space.
Tickets to Raymond Briggs: A Retrospective are available to pre-book online.
---
If you have enjoyed Culture on Call and you are able to make a donation, please click the link below. Any support you can give will help us keep communities connected to culture in these difficult times.