Jonny Hannah's Darktown Dinner and Dance exhibition is full of fantastic musical references. Here, the artist shares his specially-selected Spotify playlist and tells us more about what makes these featured songs so special.
---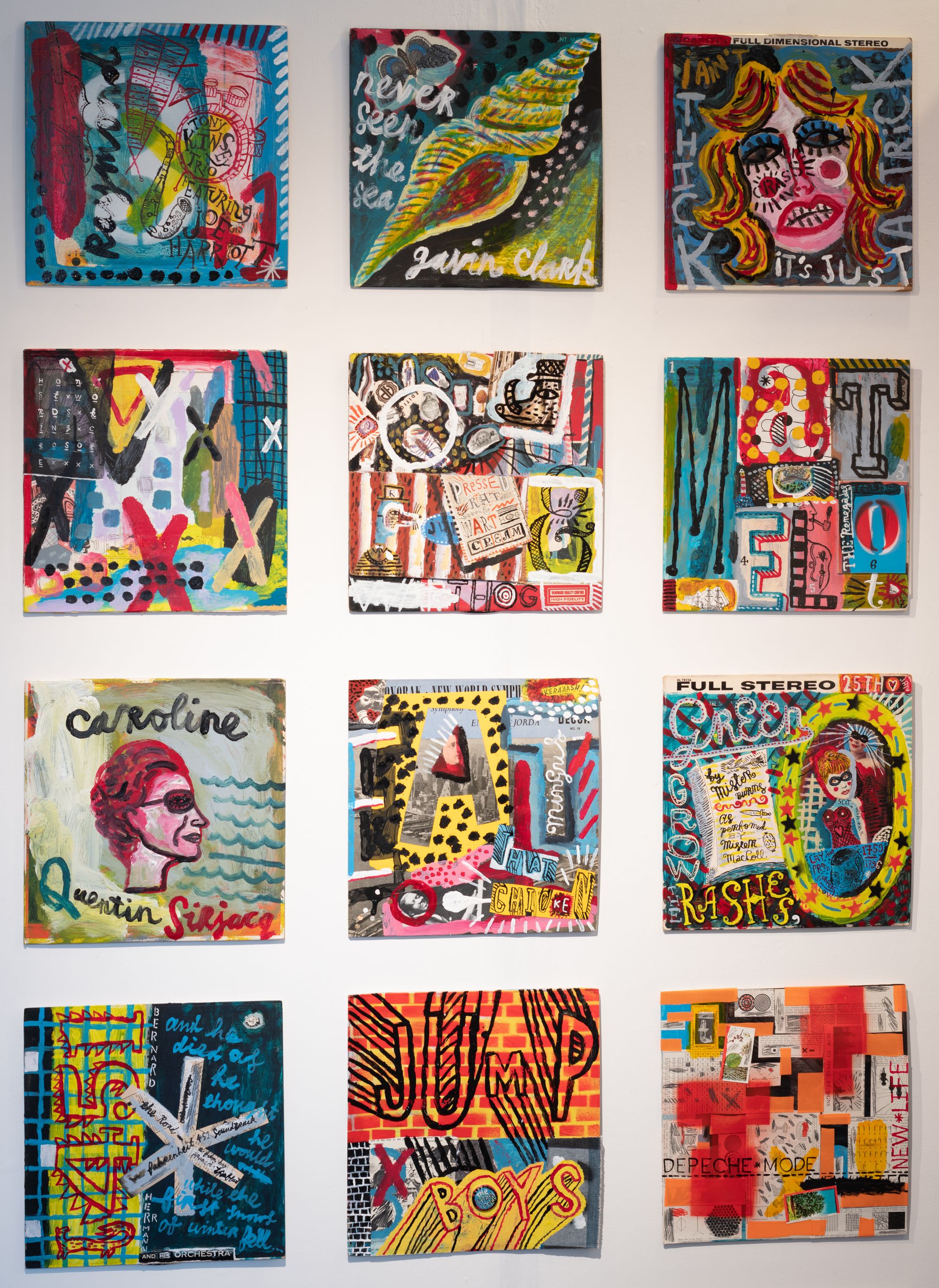 "Every project has and needs a playlist. Tunes to get the creative juices flowing, get me thinking, singing along. So here are four selections from the essential listening of my Darktown Dinner and Dance playlist.
Click here to listen on Spotify!
---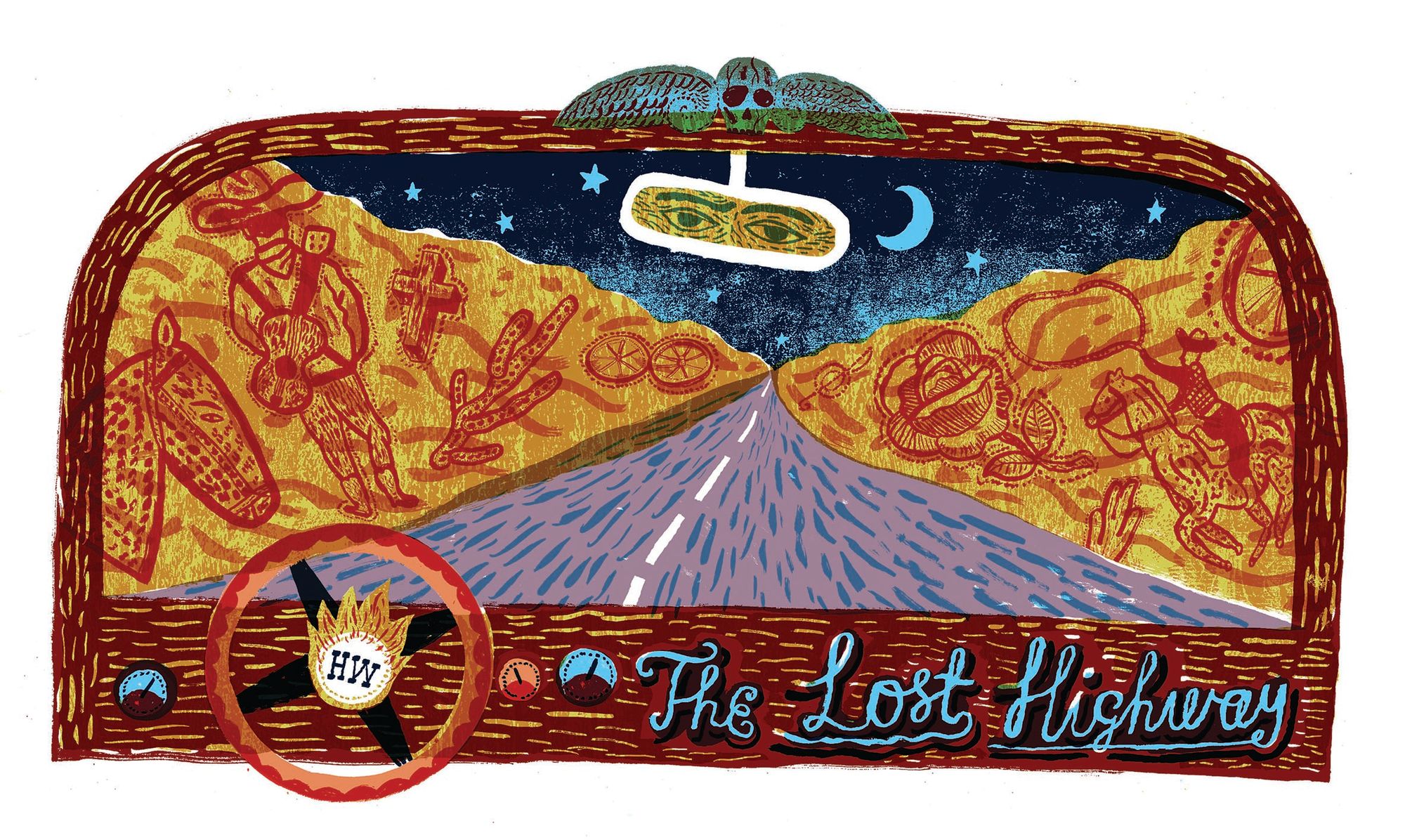 Hey, Good Lookin'
Hank Williams & the Drifting Cowboys
1953
Hank wrote the book, and I mean THE BOOK. It was never finished of course, because he took it with him that night, New Year's Eve 1952, in the back of a Cadillac, down a lost highway, on his way to see the light. We'll never know for sure if Hank died in 1952, or 1953. But the songs he left behind have been the soundtrack for working-class people the world over ever since. Simple tunes, with lyrics that on the surface may appear straightforward, but are often nothing but. When the Queen of Darktown and I got married in New York in 2006, we had a party when we came back. I asked a friend to say a few words and read from this song…
I'm gonna throw my date book over the fence
And find me one for five or ten cents
I'll keep it till it's covered with age
'Cause I'm writin' your name down on every page
I've never owned a datebook, but Hank summed it up in four lines. And he summed up so much else, even the lonesome whip-poor-will, who was too blue to fly…
---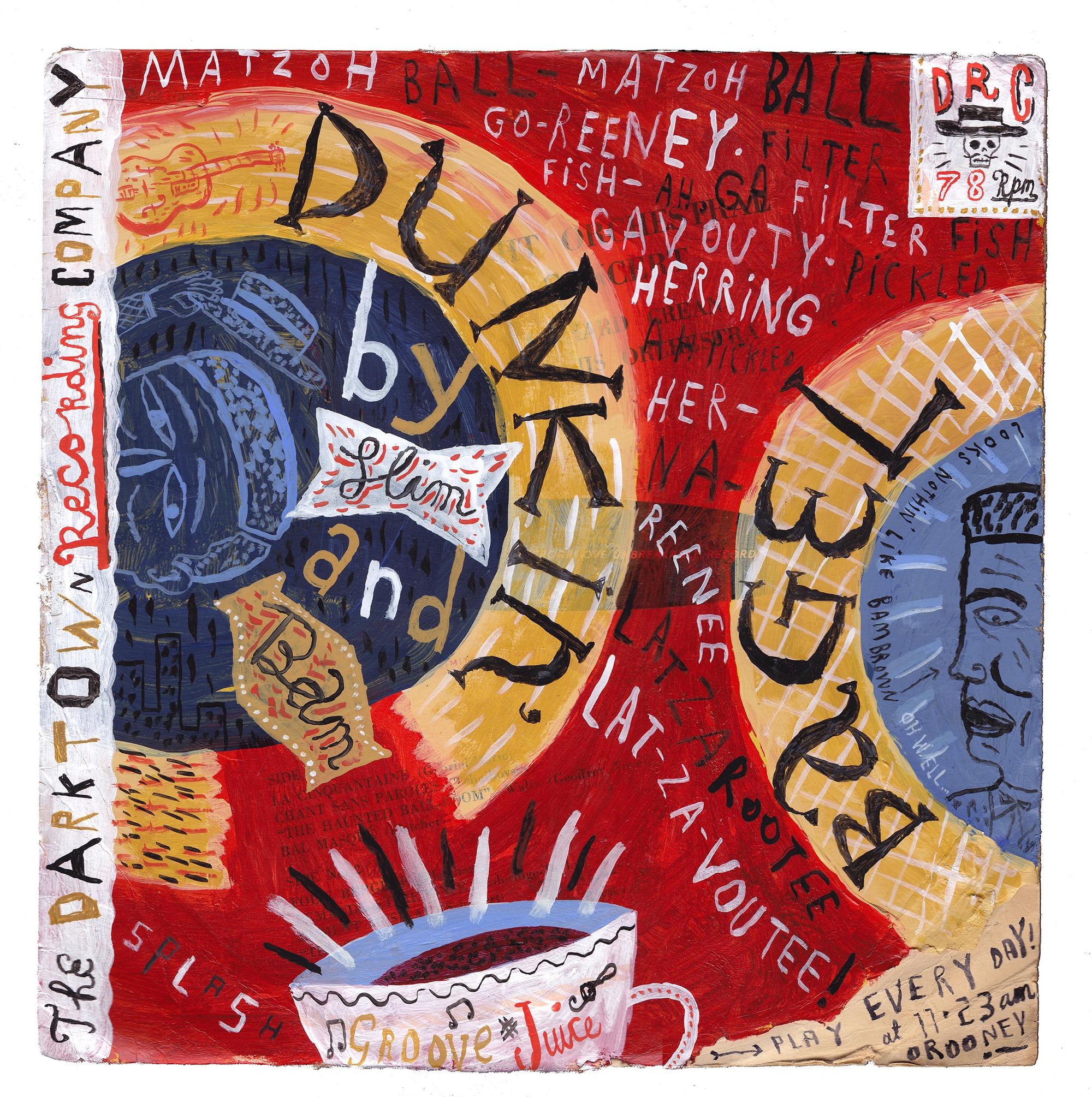 Dunkin' Bagel
Slim Gaillard Quartette
1945
A cautionary food tale, from the hippest of the hip, Slim Gaillard. It has a menacing feel to it, dangerous even, as we're warned what not to do with one's bagel. Slim hails from a time, as I always say to my students (who, as you can imagine, are riveted), a period in Jazz when it was still ok to smile. Coltrane and Davis put paid to that. But Slim soldiered on with his jazz-nonsense-tomfoolery nevertheless and made us smile, dance, and be extra cautious about coffee splashes. There's a clip of this on YouTube that claims the drummer was none other than a young Scatman Crothers, musician turned actor who appeared in Kubrick's The Shining. And at the end of this hot-drink-bread-pickled-herring-matzah-ball-O'Rooney odyssey, he asks the immortal question… how about a bowl of gefilte fish? Hot? Cold?... You'll see what I mean…
---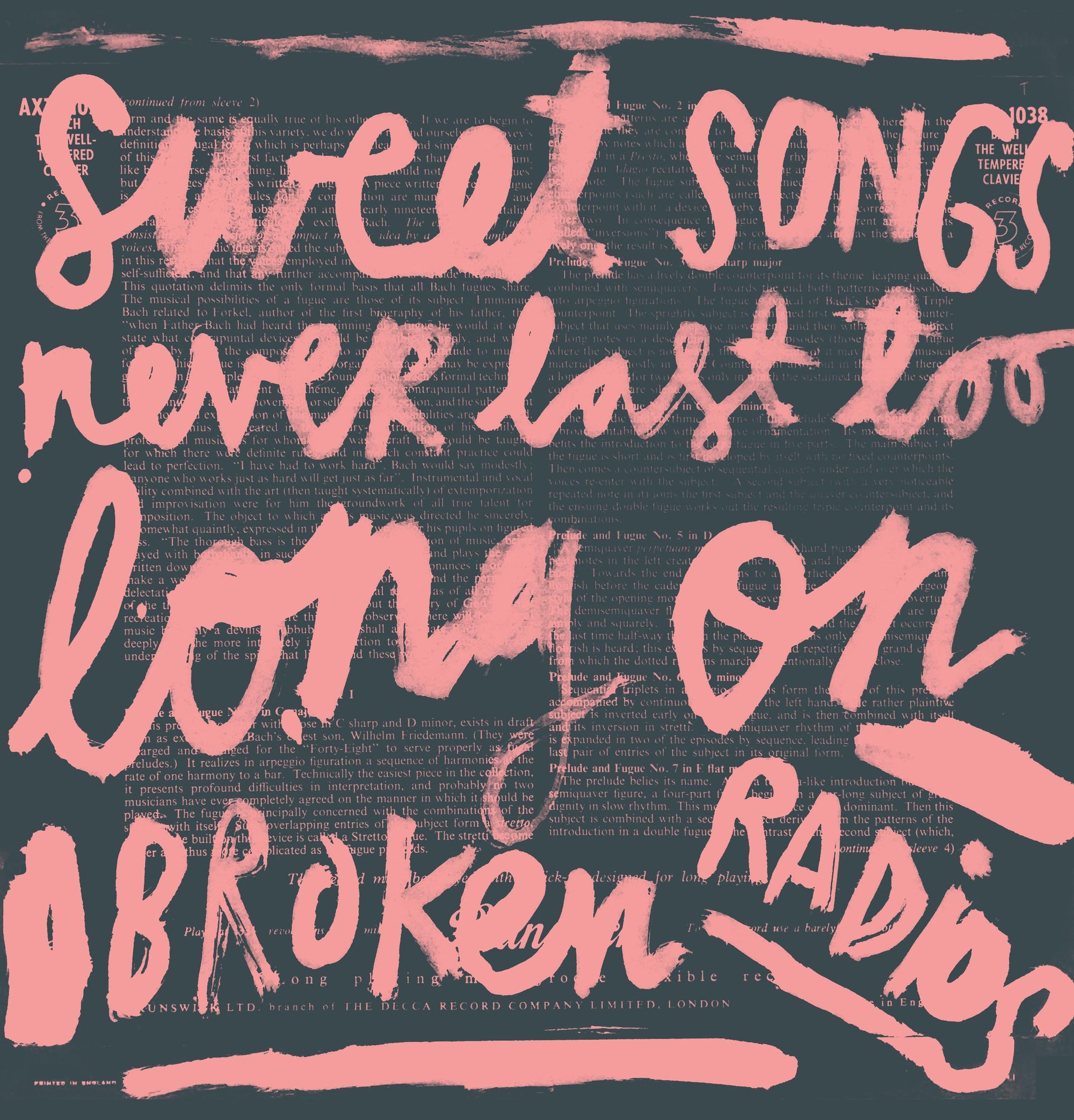 Frying Pan
John Prine
1972
During the desperate depths of the first lockdown, I came in from the shed where I'd been painting all day to hear John Prine on the radio. How unusual, I thought. Then the song was interrupted by the newsreader and the penny dropped – John was gone. It took every fiber of my being to not reach for the bottle, and then several more. John Prine, another of the new Bob Dylan's, came to light in the late 1960s. His songs get inside you. There's a warmth and humanity in numbers like Hello in There that Hank would have enjoyed and appreciated. And the line in Sam Stone, about how his "kids ran around wearing other people's clothes"- makes me burst into tears every time. But this track is Prine in a lighter mood, even though his wife has just run off with the Fuller Brush man. I managed to not get drunk that night John died from Coronavirus. The drink was taken, but in moderation, because I realized no matter how much wine I bought from the new Lidl (it's actually been in our back garden a year now, but it'll always be from the new Lidl), he was never going to come back. But in the meantime, look out good menfolks, for that note in the frying pan when you get home from work…
---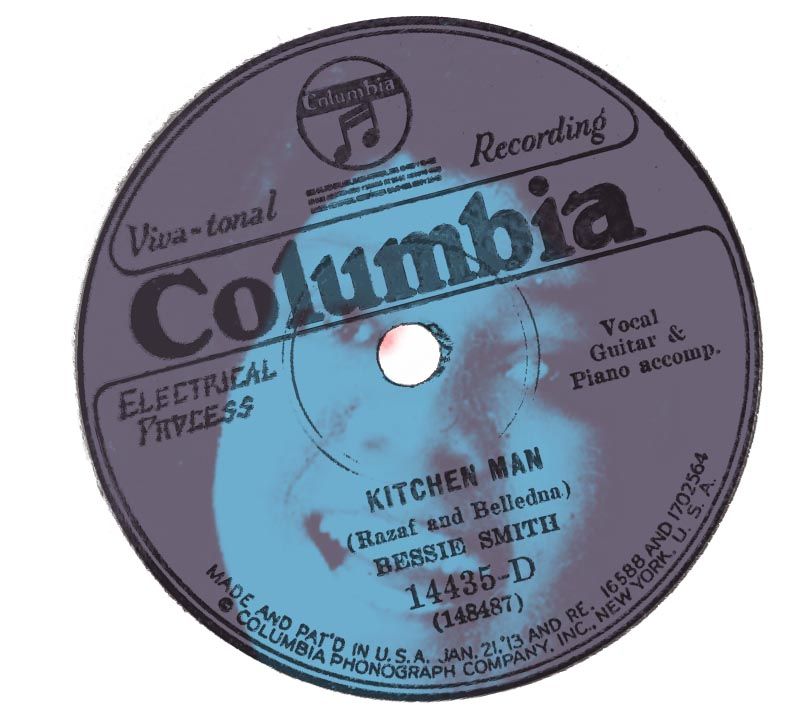 Kitchen Man
Bessie Smith
1929
If you've ever seen Tony Richardson's film Tom Jones, you'll remember, I'm sure, the scene where the table of food is consumed with lustful gusto and verve. And Bessie, in this classic, IS talking about food, but that other stuff too. The minute Jazz was the musical norm, bawdy songs quickly followed, and every genre of music to follow did the same. But here Ms. Smith does it with a poetic subtlety that the Carry On team would never be able to pull off. Bessie Smith's influence on music is huge, just like her voice, and her bravery to be her own woman. Of all the great stories in Ken Burn's Jazz documentaries, one of the best has to be about her gig in a tent in a field. The crowd are assembled, awaiting the great singer to begin, when a handful of Ku Klux Klan horsemen appear, about to burn the place and stamp their authority on the situation. Bessie comes out, and in no uncertain terms points out that there's several of them and several hundred black jazz and blues fans, who aren't going to put up with any nonsense. They ride away, and Jazz, good music, and Bessie wins. That's the way to do it… But have a listen to this, have a wee blush, and hear how that 'boy can open clams'… I've no idea what she's talking about…"
---
BAFTA award-winning artist Jonny Hannah was born and raised in Dunfermline, Scotland. Since graduating from the Royal College of Art, London, in 1998, he has worked as a successful commercial designer and an illustrator and printmaker, creating screen printed books, posters and prints for Cakes & Ale Press. Jonny is currently a senior lecturer in Illustration at Southampton Solent University and is represented by the illustration agency, Heart Agency, in London and New York. Find out more about his work here.
Make sure to visit Jonny Hannah's Darktown Dinner and Dance until 24 July 2021 at City Space . All the works on display are for sale and available to collect at the end of the exhibition, with browser prints starting at £10 available to take straight away. Entrance is free and there's no need to pre-book your visit.
---
If you have enjoyed Culture on Call and you are able to make a donation, please click the link below. Any support you can give will help us keep communities connected to culture in these difficult times.