This Father's Day Milestones Museum had planned a weekend of fun for all the family, including street magic from Collin Claus. With the venue currently closed we thought we'd share a little background into street magic and the age of the great illusionists, along with some demonstrations from Collin himself.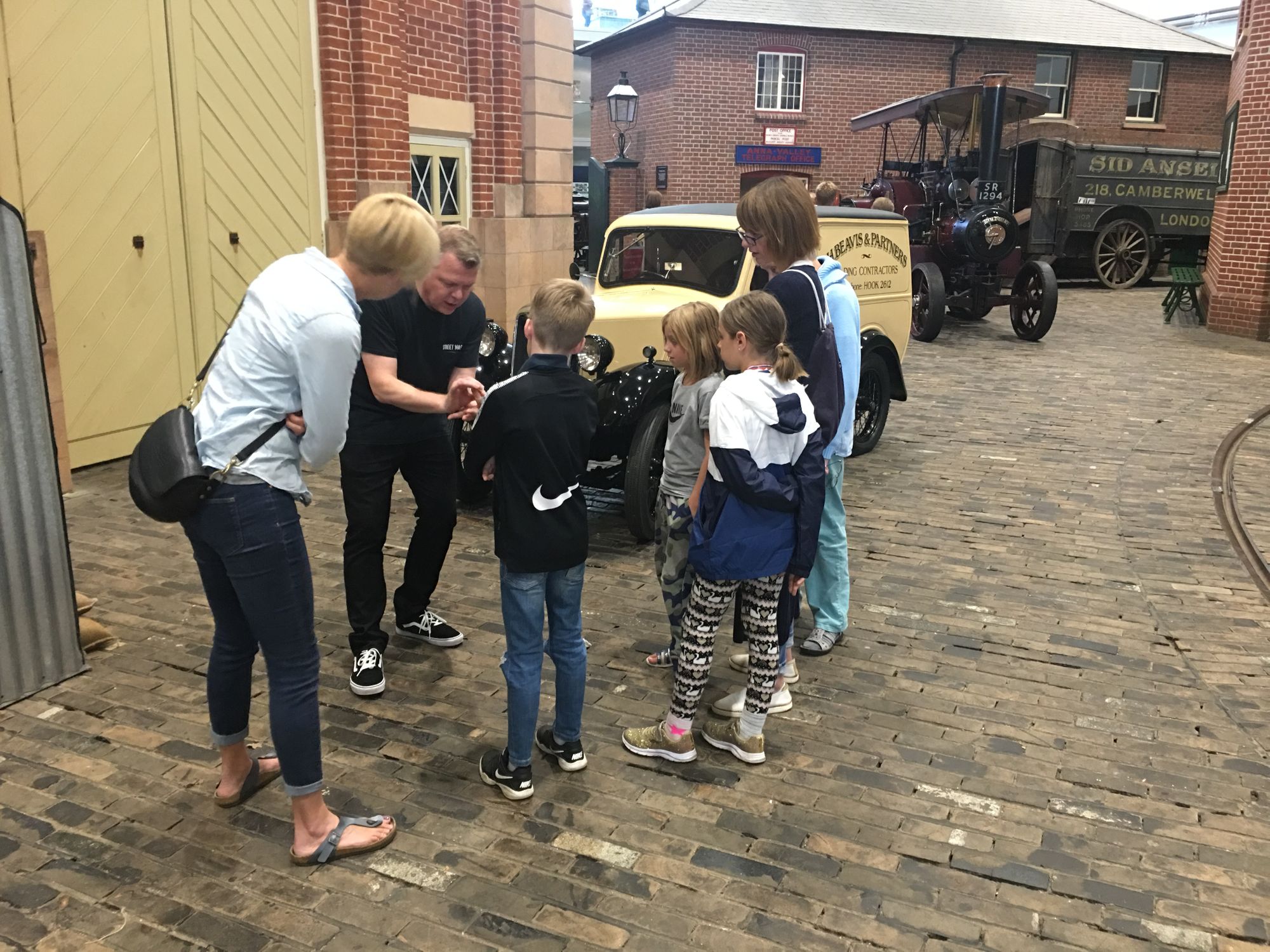 Victorian Street Magic
Street magic is one of oldest forms of magic dating back centuries and is especially associated with Europe, South Africa and Asia. Throughout history the art of busking has been the street magician trade drawing an audience from passers-by and performing acts of magic in the hope for tips.
There is chronicle evidence of street magic dating back 3,000 years but the birth of modern magic was established in the 19th Century by the magician Jean Eugene Robert-Houdin. Jean opened the magical doors for countless street magicians, fortune tellers, spiritualists and illusionists to make commercial success from their arts in a period that became known as the Golden Age of Magic. This age saw the opening of stage magic with great names like Howard Thurston, Harry Kellar and Harry Houdini. Stage magic enabled magical acts to become increasingly more complex and elaborate, with the magician able to hide mechanisms and assistants back stage to create impossible illusions in front of a large audience.
During this age everyone could enjoy magic, from street magicians busking on the streets to sell out audiences attending elaborate magic shows in theatres and exhibition halls. In 1873 magicians John Maskelyne and George Cooke took over the Egyptian Hall Theatre in Piccadilly and made it the centre stage for magic in England. Hugely popular they billed themselves as the Royal Illusionists. The arrival of cinematography in 1895 enabled the great illusionists to further develop their art with optical projection and magic lantern shows, which became staple entertainment for the Victorians. With the art of magic becoming more and more popular many street magicians and spiritualists moved their acts into the domestic sphere, performing at parties and special private gatherings.
Magic and illusions are intertwined in history with that of the fairground and circus which quickly developed and became popular past times in the 19th and 20th Century. The Victorian era provided the perfect condition for the development of magic through the interlinking of mechanical developments, cinematography, innovative thinking and discovery, along with the public curiosity for all things strange and unknown. Magicians found key allies in science and studies in human psychology and as their magical acts progressed, magicians became increasingly dependent on them to refresh their tricks and draw audiences back time and time again.
With its origins in busking and popularity developed through the use of cinematography, magic retained its appeal into the television age with magicians like David Copperfield, Doug Henning and Derren Brown modernising the art for today's audience.
Magician Collin Claus from Street Magic was due to perform at Milestones this weekend. He has very kindly created these 'Street Magic of Old' demonstrations for us to share with you...
© Collin Claus, Street Magic.
---
If you have enjoyed Culture on Call and you are able to make a donation, any support you can give will help us keep people connected.