Everyone loves a good wedding, so this Valentine's Day, I have searched the photographic archive for wedding snaps from Hampshire's past.
There were so many images, giving a fascinating glimpse into the fashions and formalities of the times from all parts of the county. I love looking at the details in the images, the man playing the fiddle, the dog, the flowers and all those hats!
However, my favourite is the candid photograph the couple and their guests outside St Cross Hospital Chapel, Winchester, who are captured as they pass by rather than in a posed scene.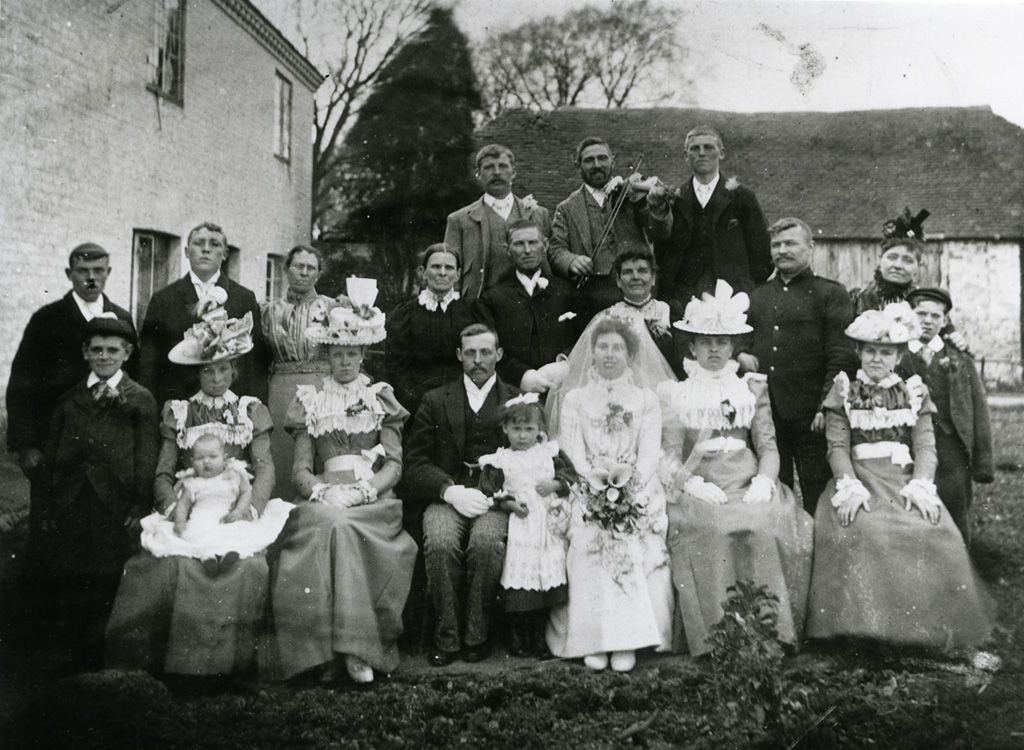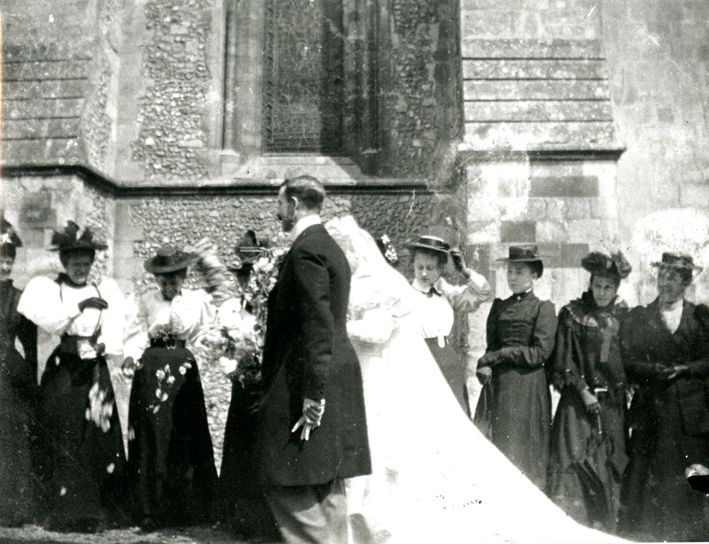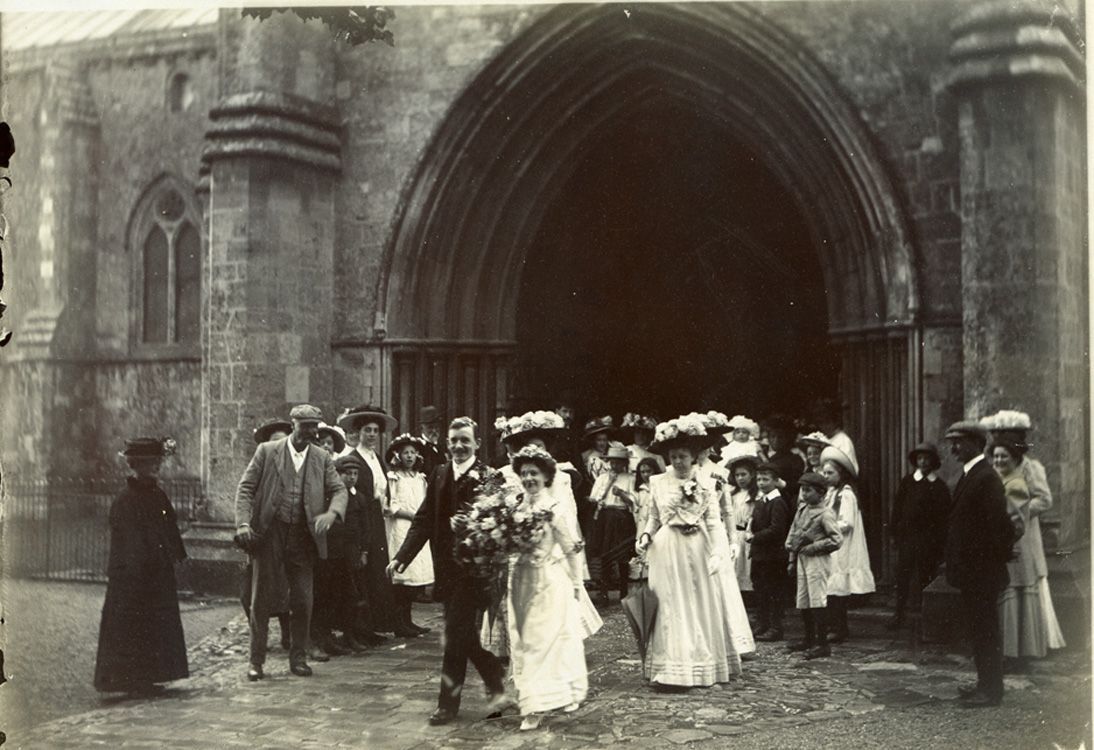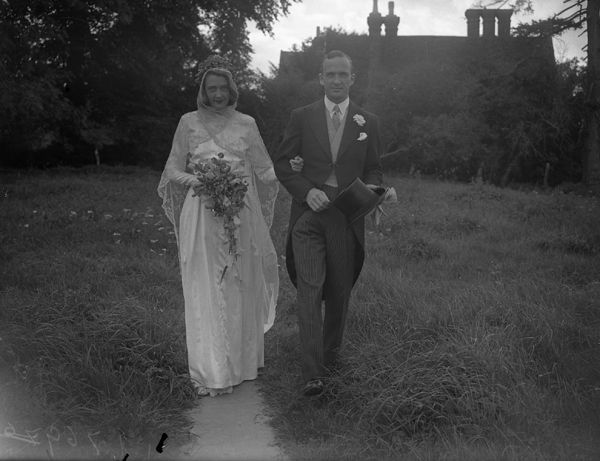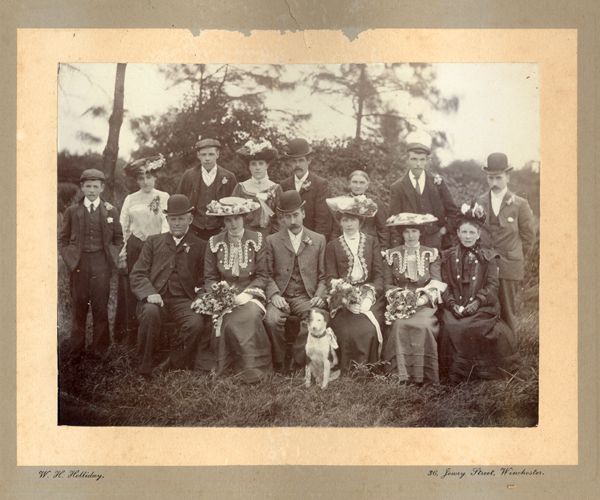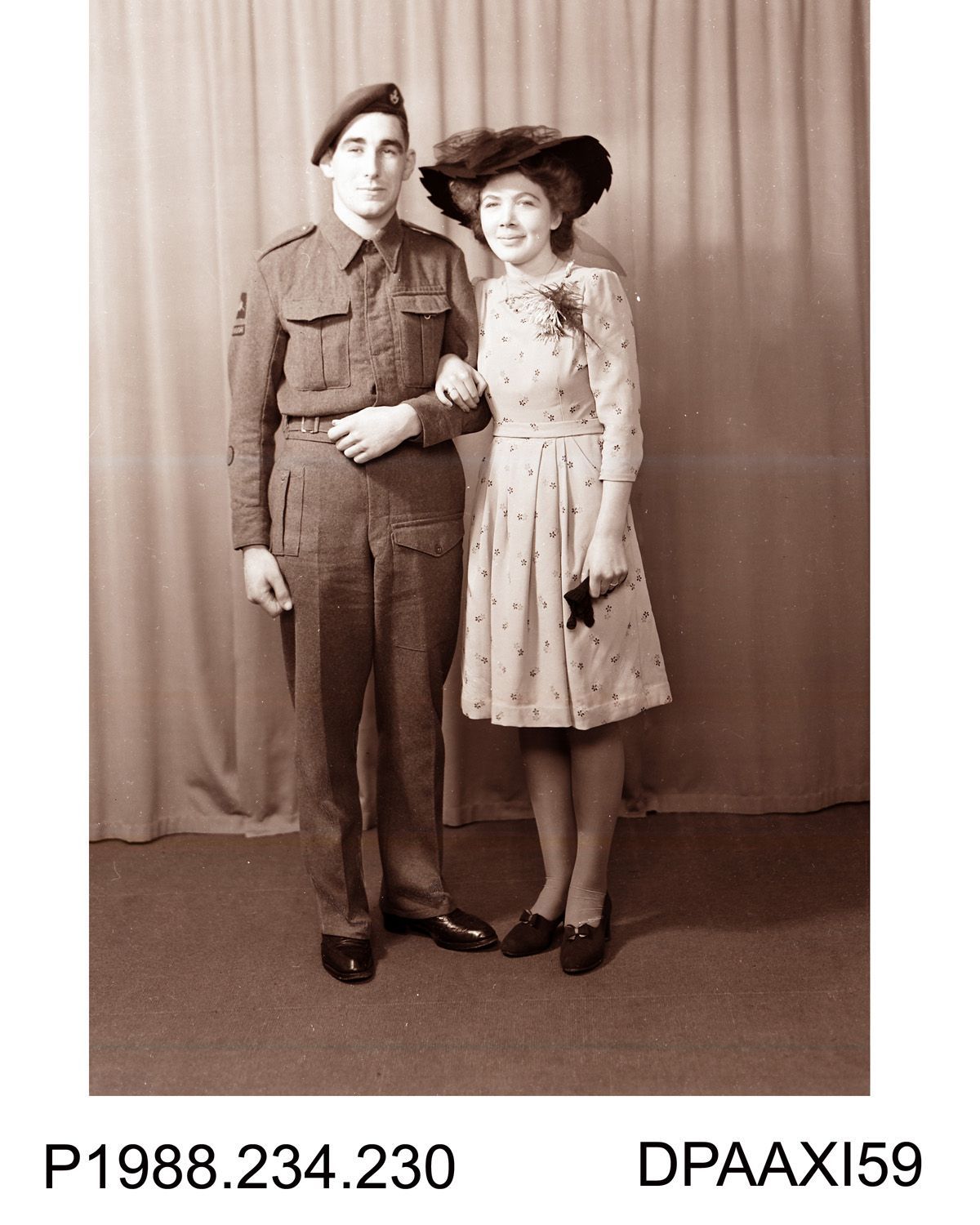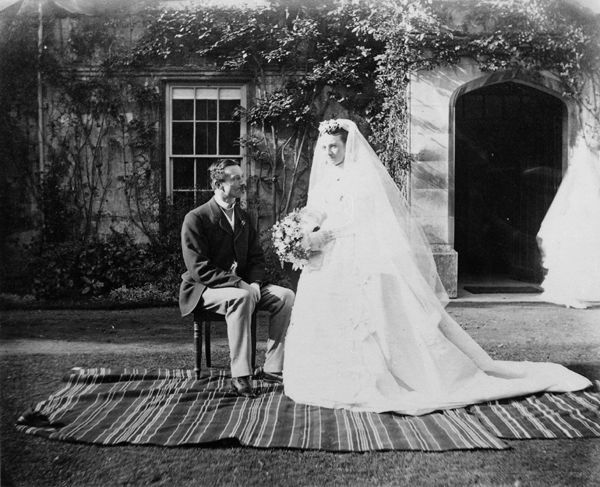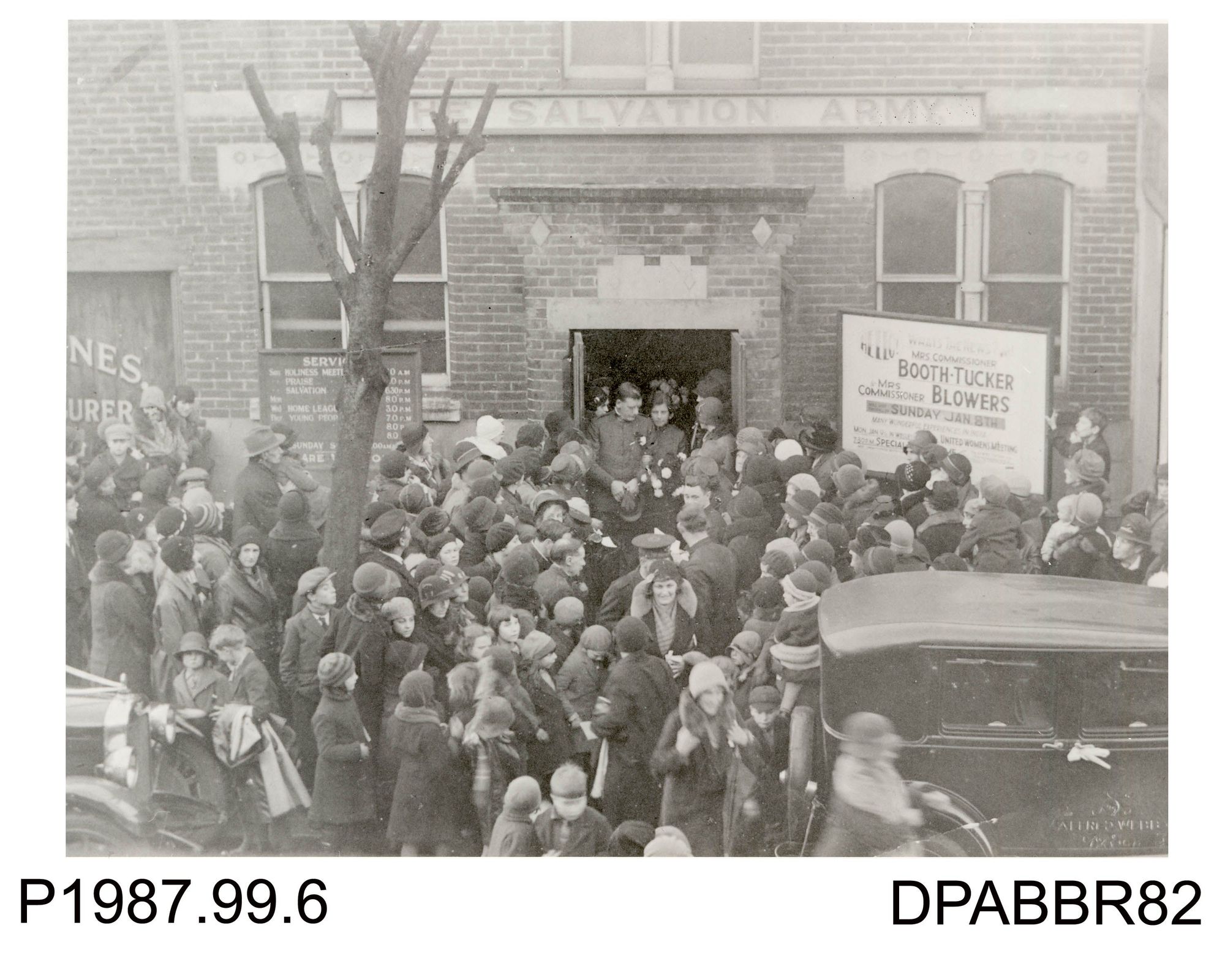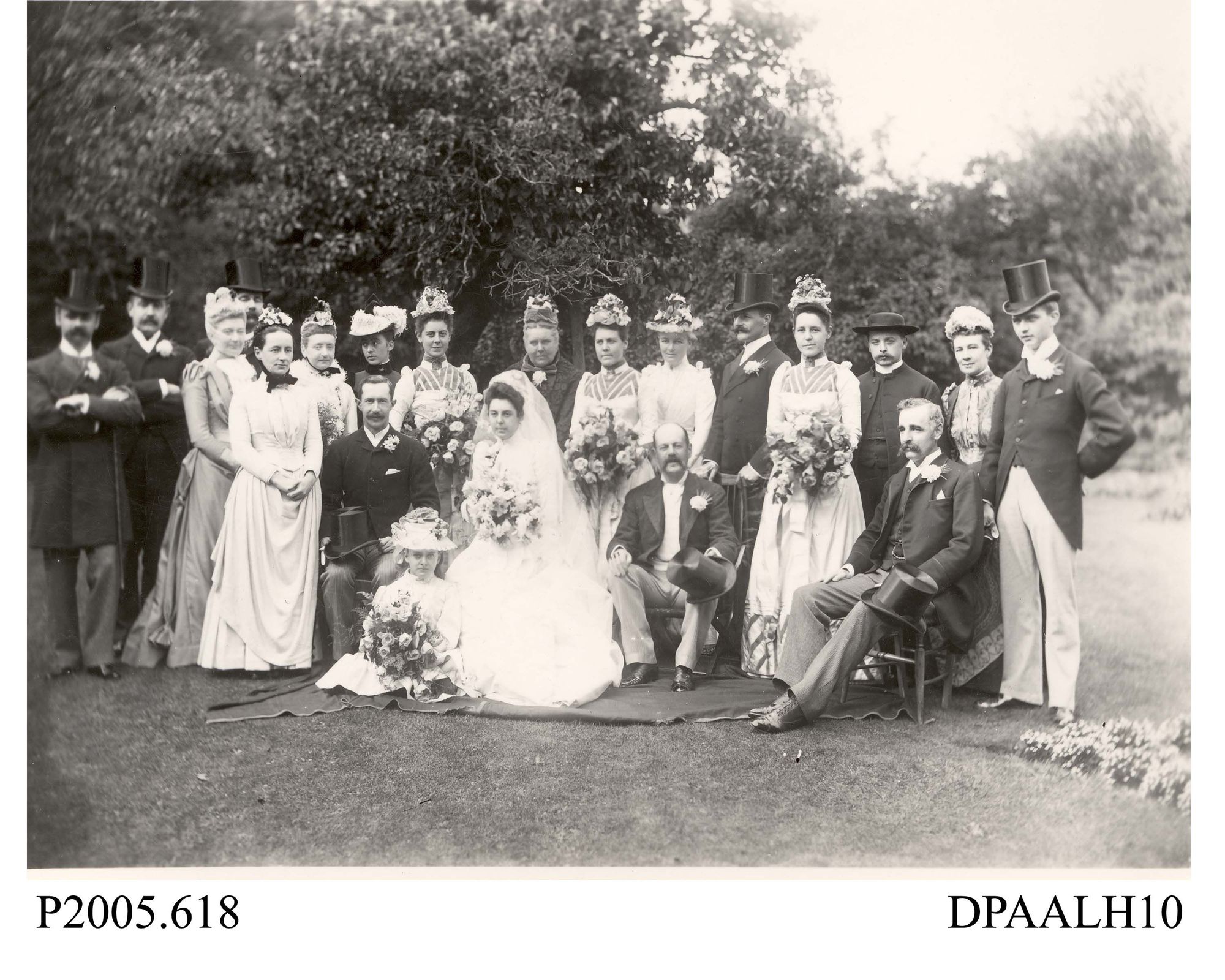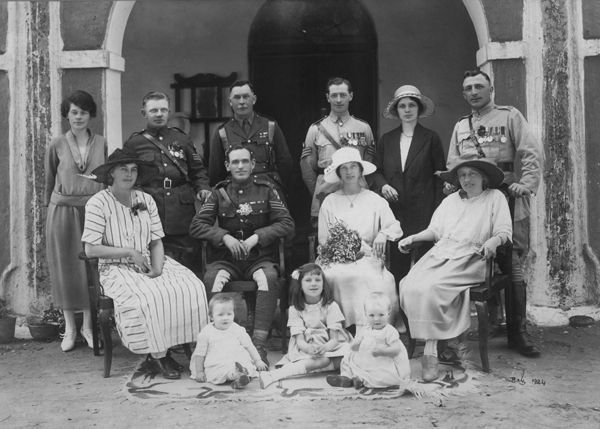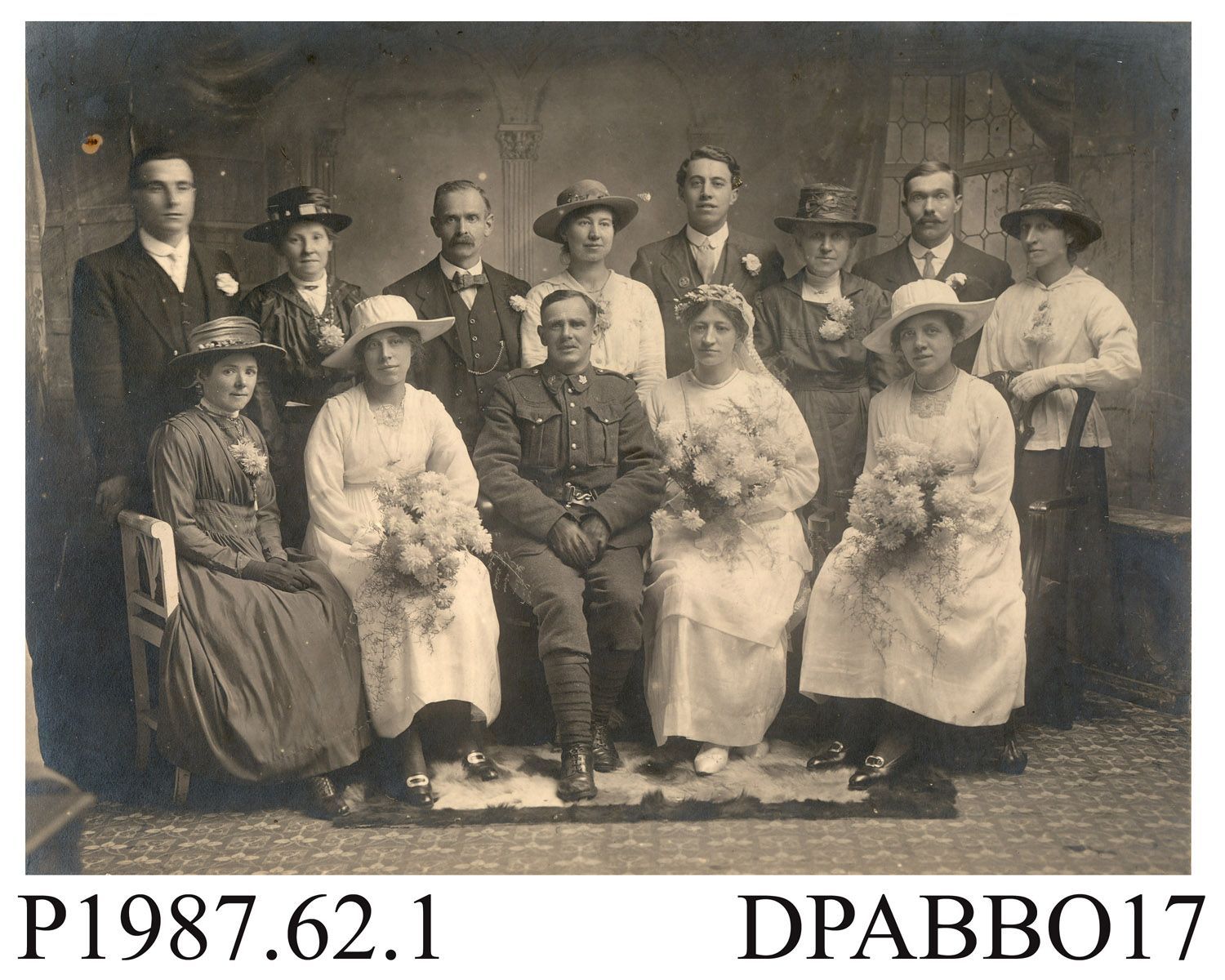 Visit Hampshire in Old Photographs to explore more of the history of Hampshire through the photographic collections managed by Hampshire Cultural Trust.
---