On The Move is a Hampshire Cultural Trust project, funded by Esme Fairbairn Collections Fund, that focuses on making collections accessible for wellbeing.
During the first lockdown some changes were made to how the project was run, as we were physically unable to be with the collection. The project was taken online and we are still working with our fantastic team of volunteers to research and bring to life vehicles in the collection that have haven't been on display for many years.
Next time you visit Milestones Museum you may notice a new object on display. It's hard to miss, being a bright yellow three wheeler car! You may think that three wheeled vehicles are unremarkable, however that is certainly not the case with this one.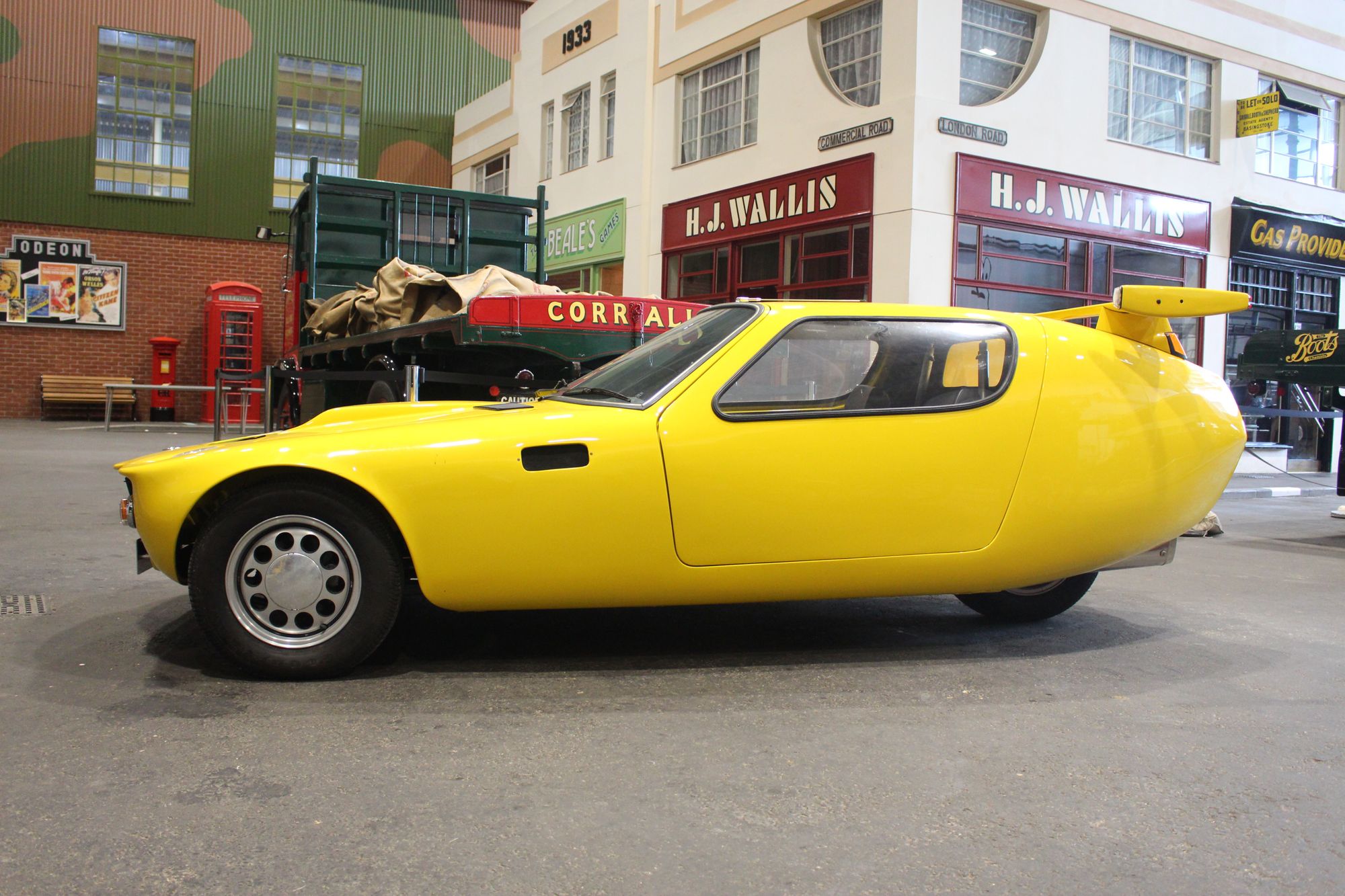 The story starts in the late 1990s, when innovative engineer and car designer Jim Keeble had an idea to build an 'exciting sporting low maintenance economical three wheeled vehicle with a performance comparable to a high powered motorcycle'.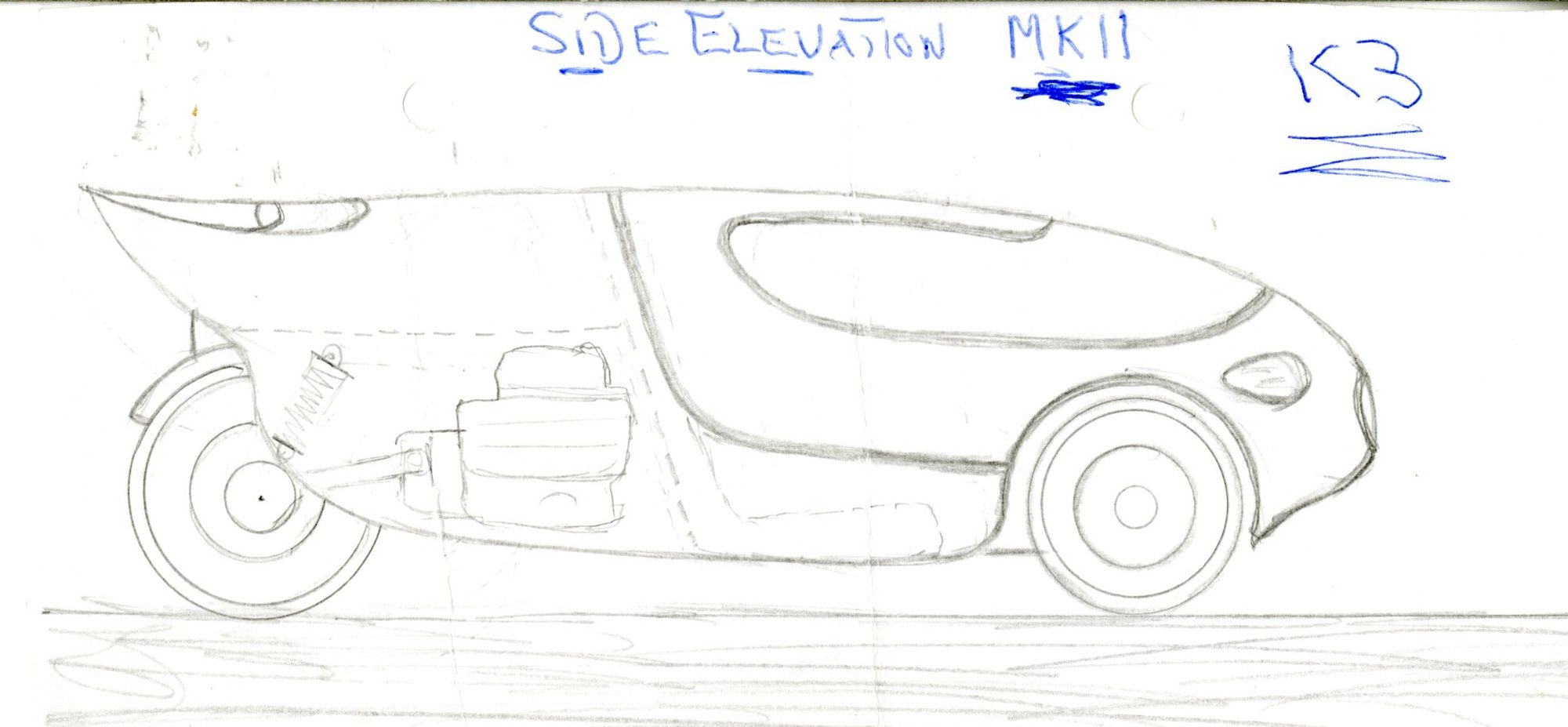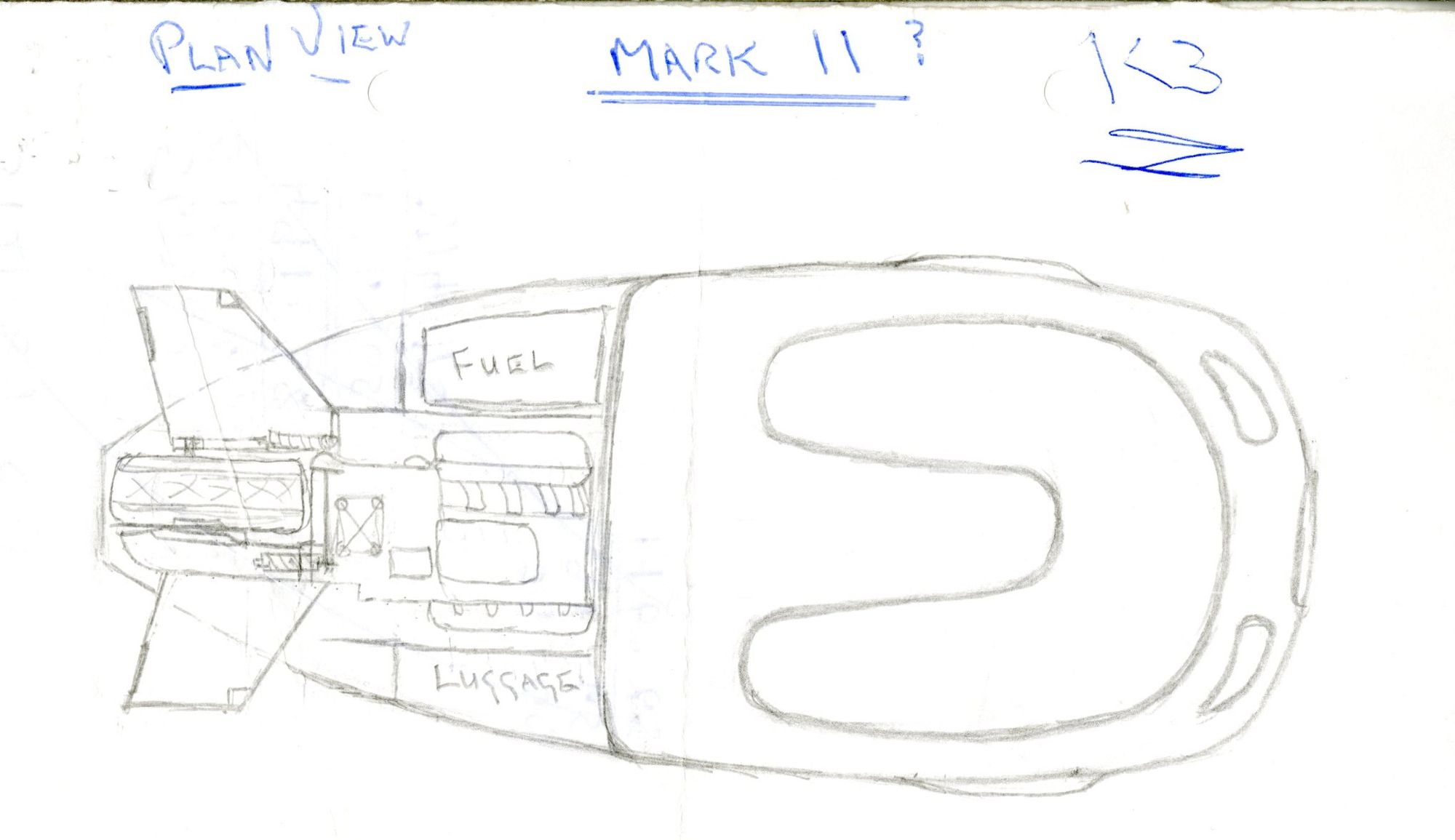 Jim grew up in Ipswich and during his National Service flew spitfires for the RAF, stationed for a time in Egypt. After the war Jim was apprenticed to Cox and Hedges as a motor engineer before he ran his own garage on Grove Lane in Ipswich. He was involved with motor car racing and was a founding member of the Eastern Counties Motor club in the 1950s. He designed and built many sports and racing cars and it was during this time, following a customer request for a Corvette engine to be installed in Peerless GT chassis, that Jim met John Gordon, with whom he designed and built the Gordon-Keeble. 1964 saw production of the Gordon-Keeble move to Southampton and approximately 100 of them were built.
After retiring in 1978, Jim set about realising his idea for a three wheeler car. Based around a BMW 1000cc motorcycle fitted into a space frame, at the time of design Jim's pioneering car included gull wing doors, hydro-pneumatic self-levelling suspension and tiptronic gear change, all of which would be pneumatically operated by an air compressor and controlled by solenoid valves when completed.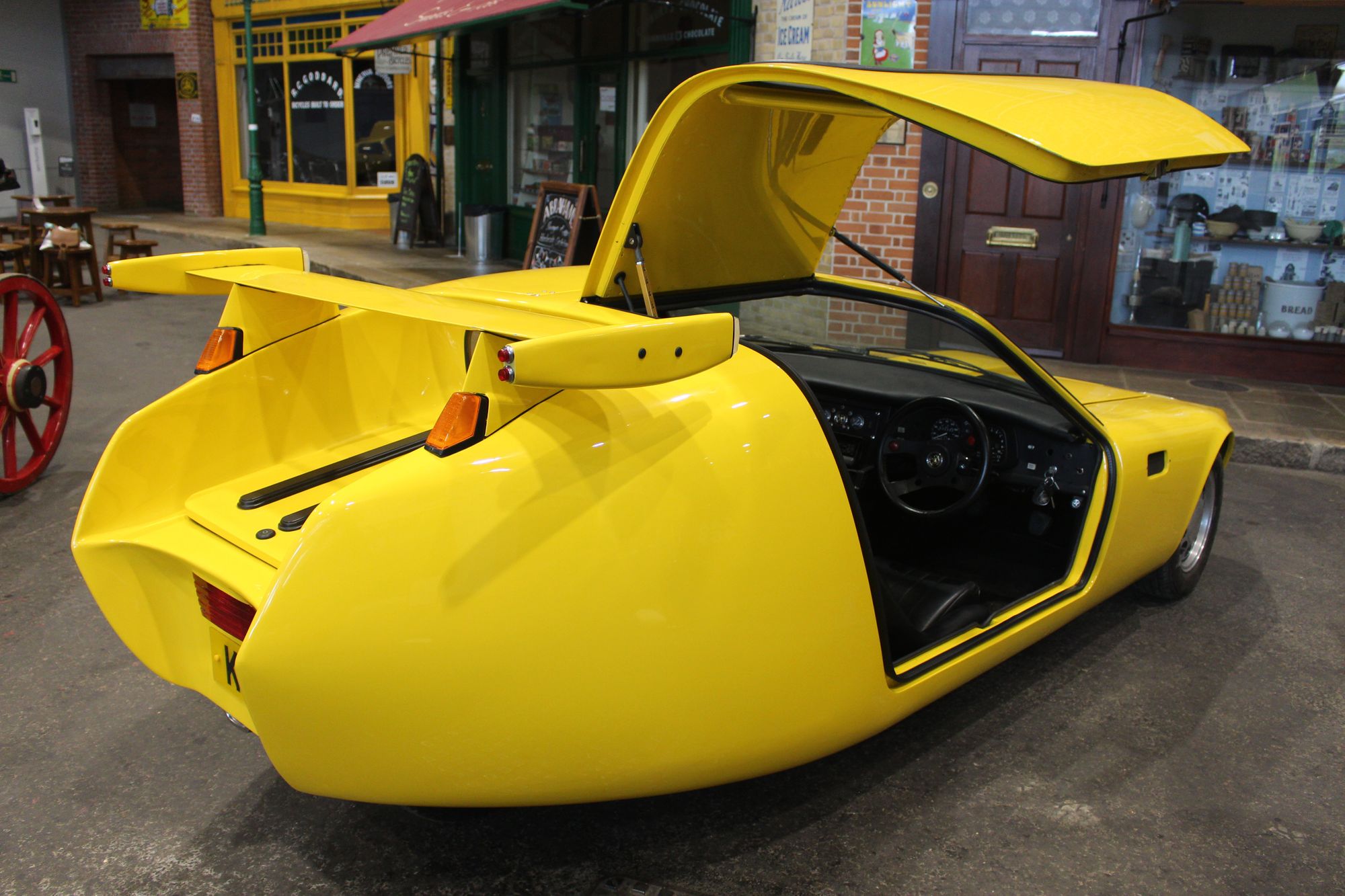 Sadly Jim was diagnosed with a brain tumour, and with his deteriorating health it looked like the car would never be completed. However, friends worked together to finish the car, to a point where Jim was able to drive it a short distance around the Tanneries in Titchfield before he died in 2003. Further work was carried out on the car before it was donated to Hampshire County Council Museums Service in 2003, according to Jim's wishes. The prototype remains the only Keeble3 in the world.
Specifications:
· Aluminium body (but production was envisaged as fibreglass)
· Space frame chassis
· Rear wheel drive
· BMW in-line 4 1000cc motorbike engine (from K100 motorbike)
· Max speed (calculated) 125 mph
· 0-60 (calculated) 5.4 seconds
For more information about On The Move, click here.
For more information about Hampshire Cultural Trust's collections, click here.
For information about the Esme Fairbairn Foundation, click here.
---
If you have enjoyed Culture on Call and you are able to make a donation, please click on the link below. Any support you can give will help us keep communities connected to culture in these difficult times.