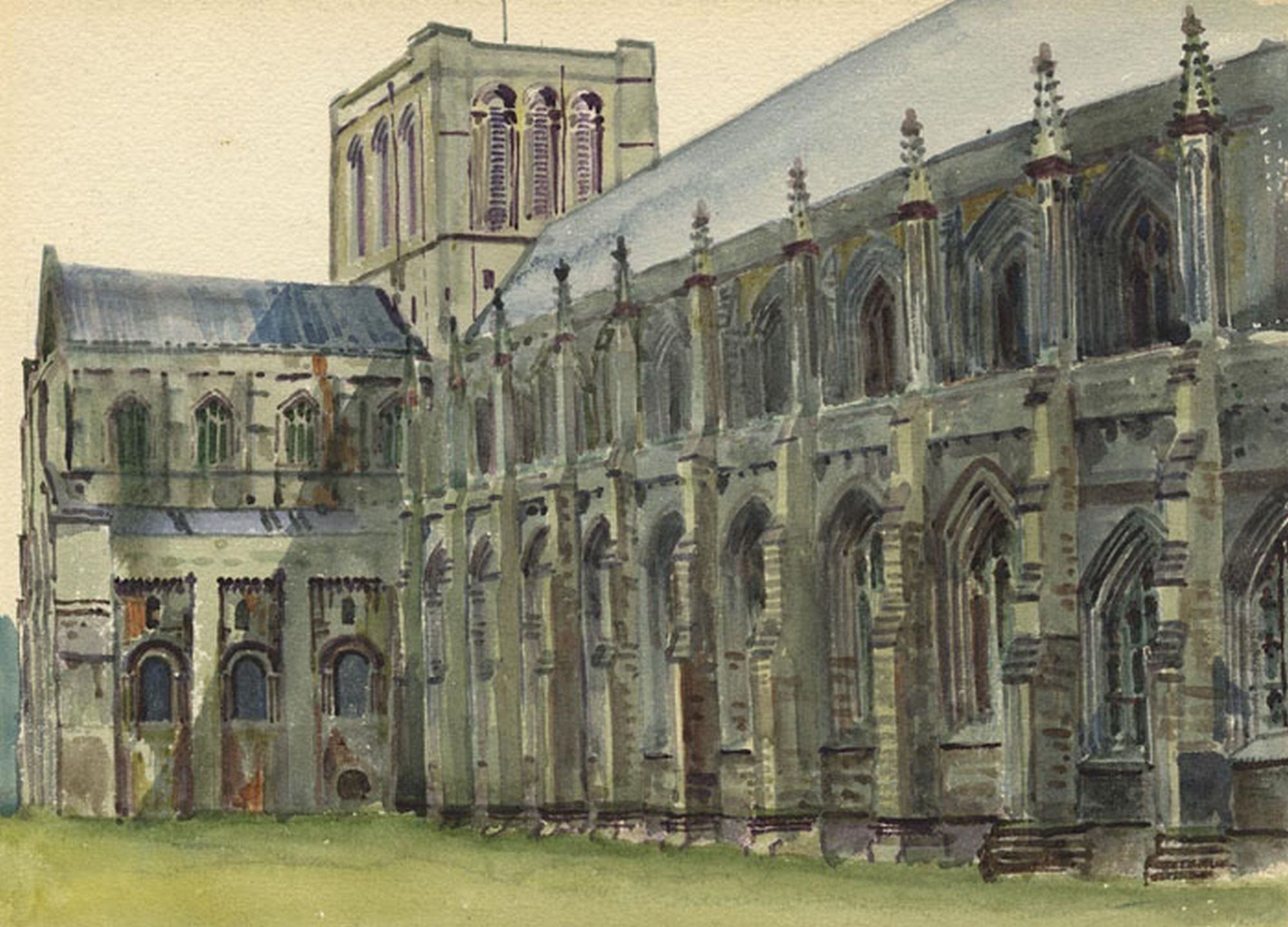 In 1948, when Britain was still reeling from the Second World War, the landscape artist, Karl Wood, arrived in Winchester. Whilst in the city, Wood painted a number of scenes, capturing landmarks such as Winchester Cathedral, the Hospital of St Cross, the City Mill, and the Chesil Rectory.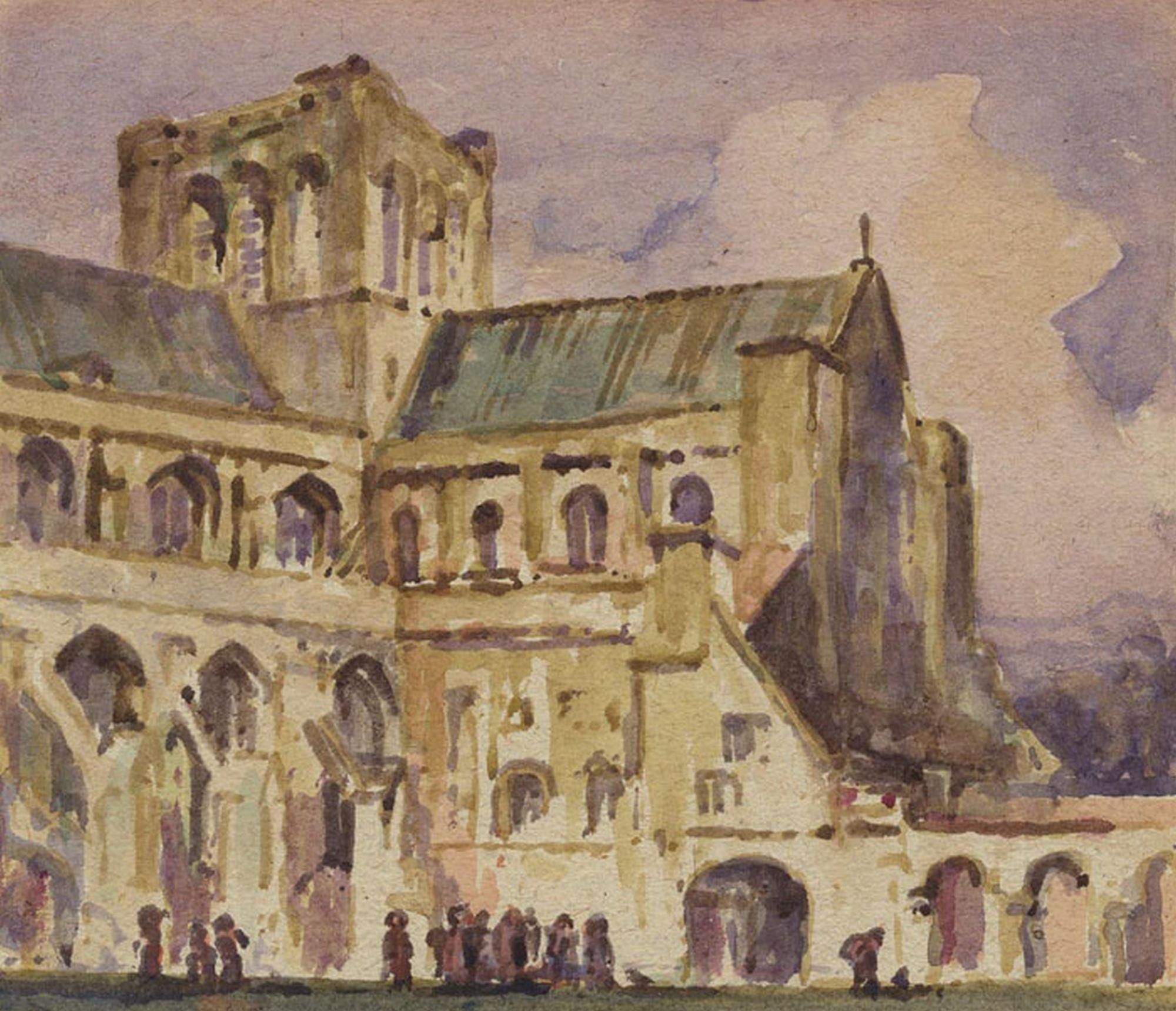 He even captured a more unusual view, of the covered walkway looking from the High Street into the Square. During the 1930s and 40s, Wood painted a number of scenes throughout Hampshire and Hampshire Cultural Trust is custodian of many of the paintings from this period.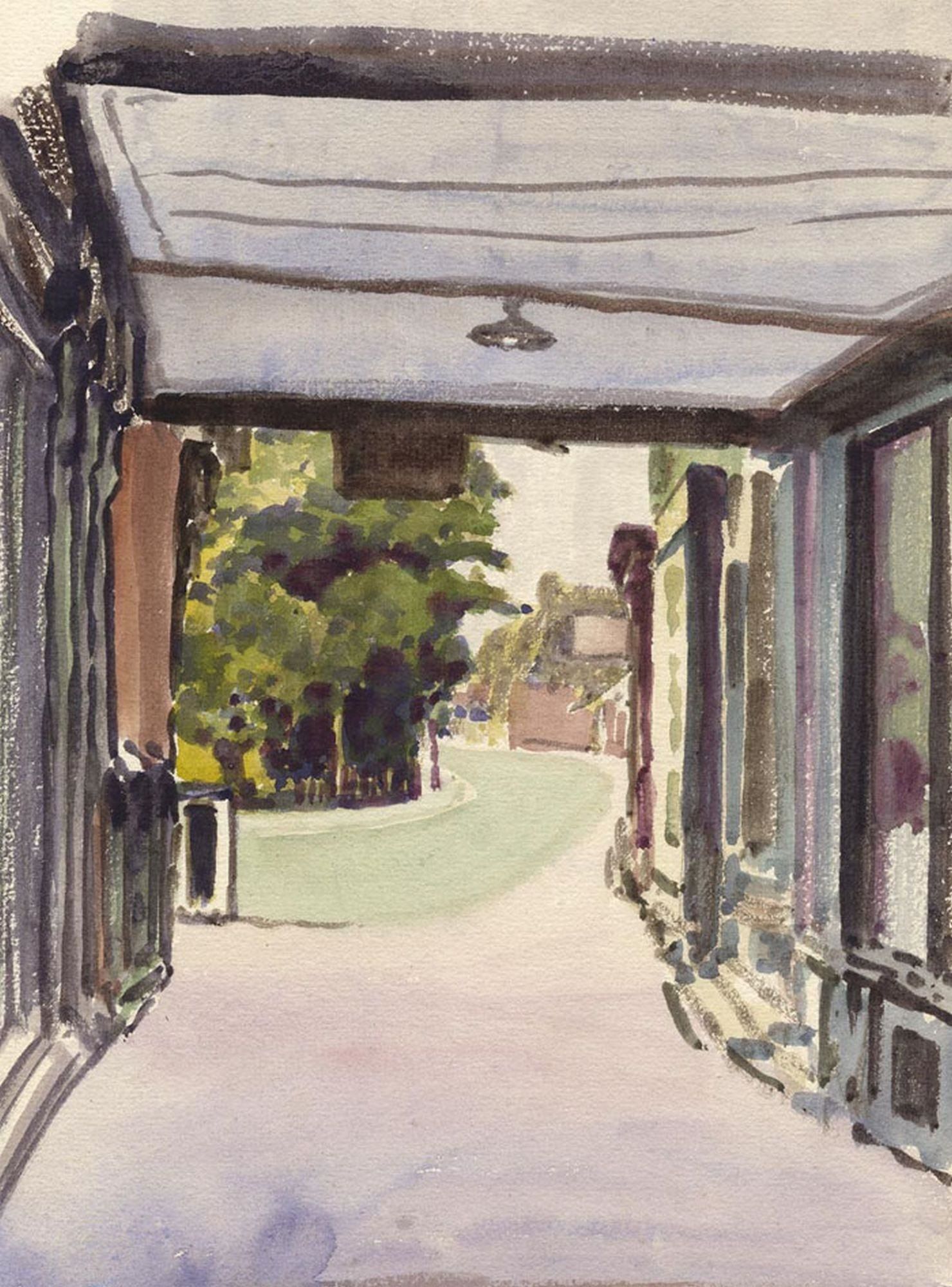 The Winchester of Wood's paintings is a city bathed in what one can only imagine to be golden summer sunshine. Wood never commits a gloomy day to paper - all of his subjects are dappled in beautiful light that sends shadows draping across their edifices.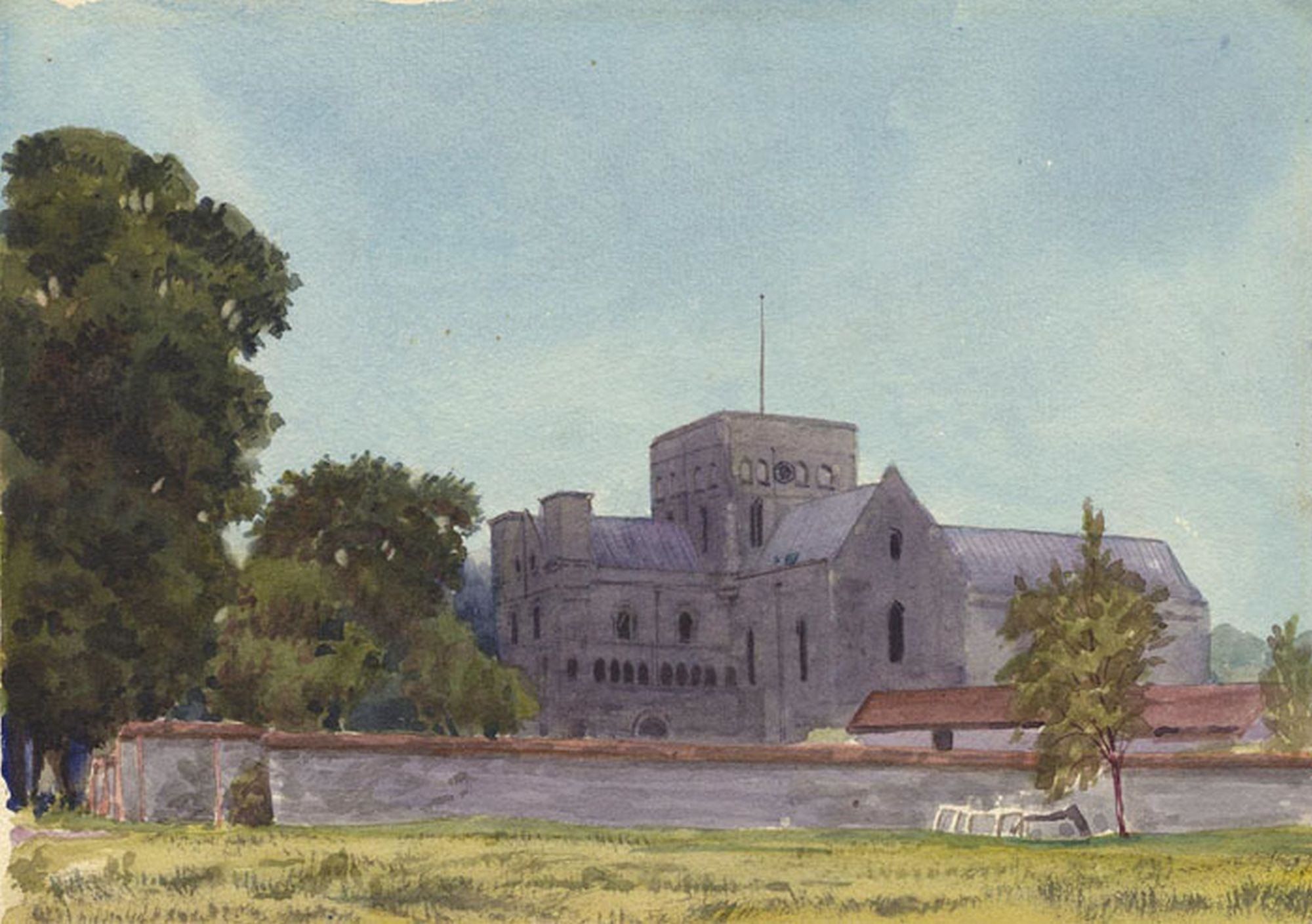 Wood's use of paint simultaneously blurs and highlights the details of the buildings, adding a quality to the works which make them seem otherworldly but also convey the feeling that, if you just stepped past the frame, you could be in the moment that he has captured and feel the sun on your face.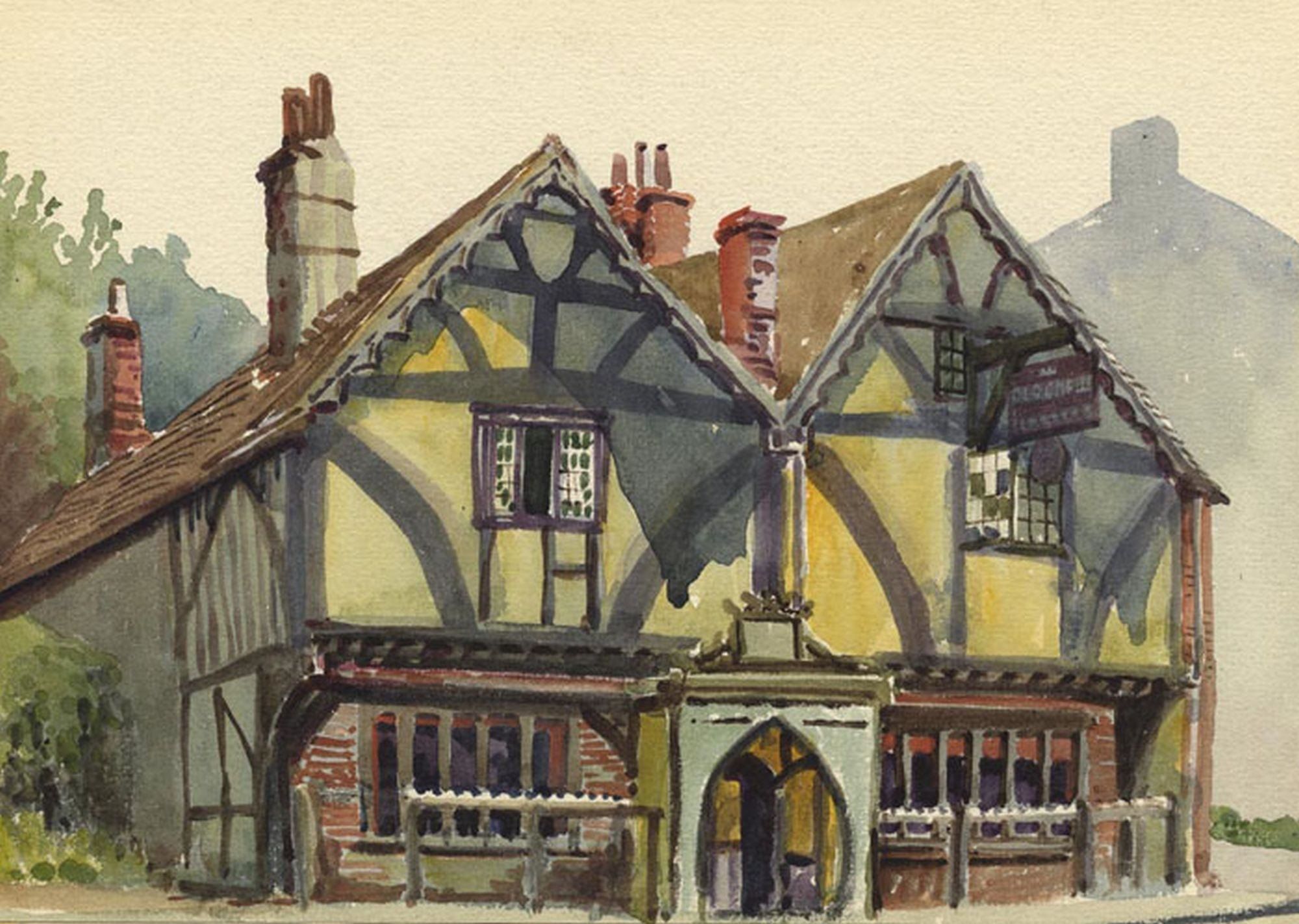 Wood's paintings also achieve an exquisite stillness which we would not be able to find, necessarily, if we were to stand today where he stood seventy-three years ago to capture these moments. By the Chesil Rectory and the City Mill, we would hear the rumble of the traffic and around the Cathedral there would be the chatter of passers-by mingling with the other noises of the city.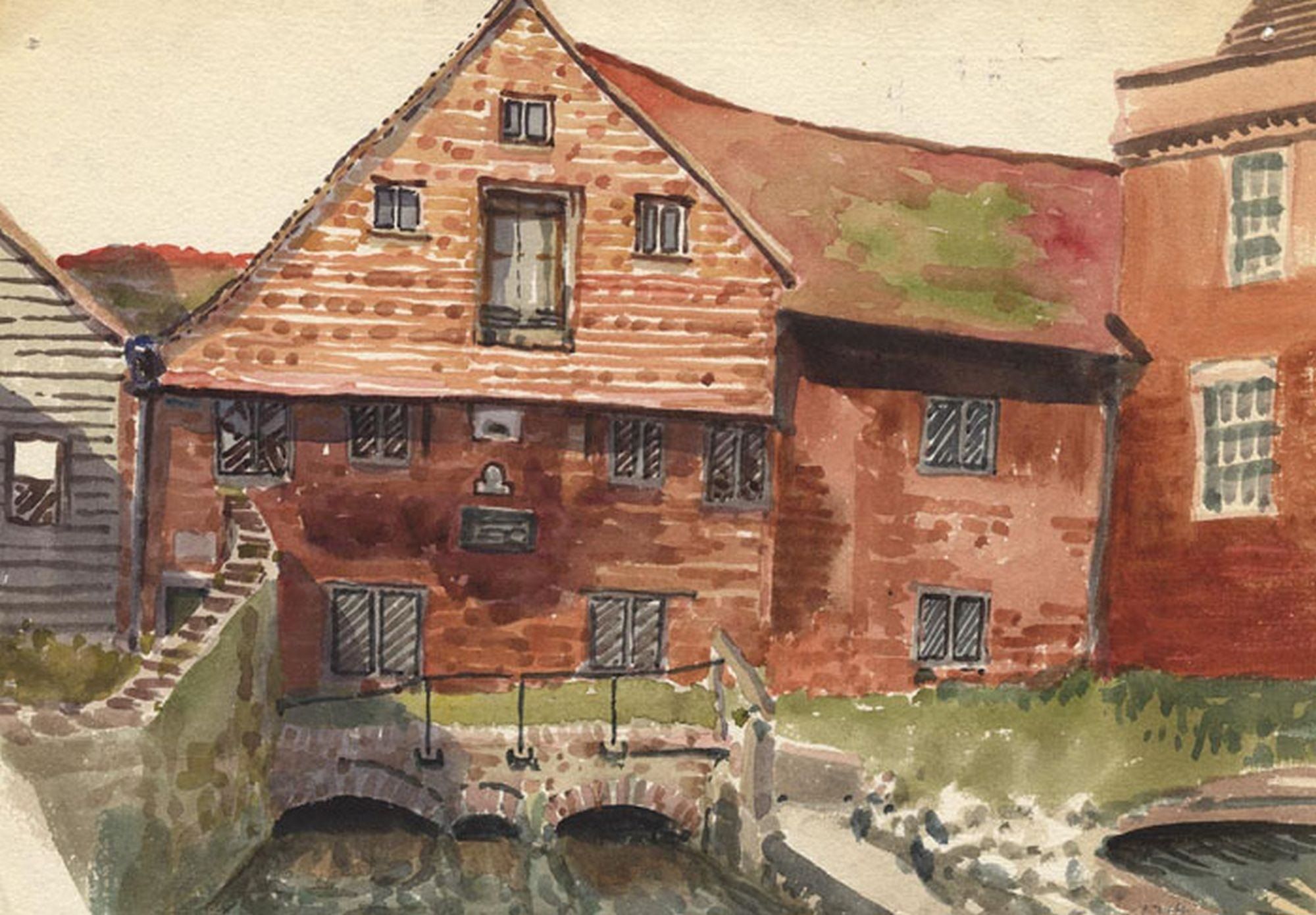 These are not silent places within Winchester, and yet for a brief moment Wood allows them to be, thereby making his paintings, and the buildings they depict, all the more magical. His was an undeniably prodigious talent, and the Trust is incredibly fortunate to look after as many of his paintings as it does.
---
If you have enjoyed Culture on Call and you are able to make a donation, please click the link below. Any support you can give will help us keep communities connected to culture in these difficult times.