Today marks International Dance Day across the globe, and in celebration, we sat down with Lena Lenman of Hundred Watt Club to discuss her life as a dancer and stage performer.
What is life like behind the red velvet curtain?
---
How did you become a dancer? Please tell us  about your journey.
In short, I saw a couple of burlesque dancers at my friend's wedding, years ago. I was 24, I think, and at a loss as to what to do with my life creatively. It was so cute and entertaining and it was clear that the dancers were in full control of their output. I knew straight away that it was what I wanted to do - that night was life changing! As soon as I got home, I started putting together my first routine (it was a cutesy little sailor striptease, very saccharine!), choreographing it myself and making the costume from scratch. I put myself out there and started getting booked for small gigs. 14 years later, it's now my full time job!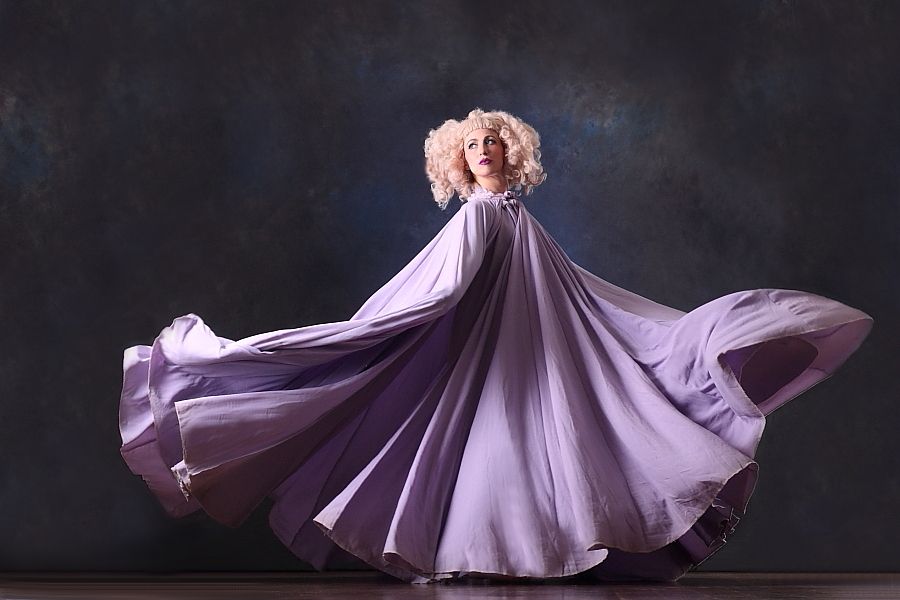 What do you love most about performing?
Most nights, while I'm at work, I have a 'pinch me' moment when I remember how lucky I am that this is my job! There are many facets to my performances - one night I may be dancing behind feathers and simply creating something aesthetically lovely for audiences to enjoy, which can feel exhilarating. Other nights I might be acting in as a bawdy Victorian music-hall character making the crowd laugh and shriek and there's something really special about that interactive element with an audience. It can be bonding, somehow, like you've all shared a secret. I think I just really love to make people feel something, whether it's awe, attraction, repulsion, shock, amusement, excitement, confusion - all of these things show you're alive and I love to the the one to help you celebrate that fact.
What do you find to be the most common misconception about what you and Hundred Watt Club do?
When I meet people after the shows and it's been their first time at a Hundred Watt Club event always, they ALWAYS say something along the lines of "that wasn't anything like I expected - it was amazing!". I think the most common misconception is that a burlesque show is a faceless conveyer belt of scantily clad woman. People aren't expecting the abundance of personality and creativity we bring to the stage - people certainly don't expect that, while we celebrate sexuality in our performances, we also ridicule it, subvert ideas, play with politics and even explore controversial issues. I choose each act in a Hundred Watt Club show carefully to create a balance to make sure there's a gorgeous mix of comedy, skill and beauty in as many forms as possible! Burlesque by it's very definition means 'to parody', and so there are often a lot of pleasantly surprised first time audience members when they discover our tongues planted firmly in cheek!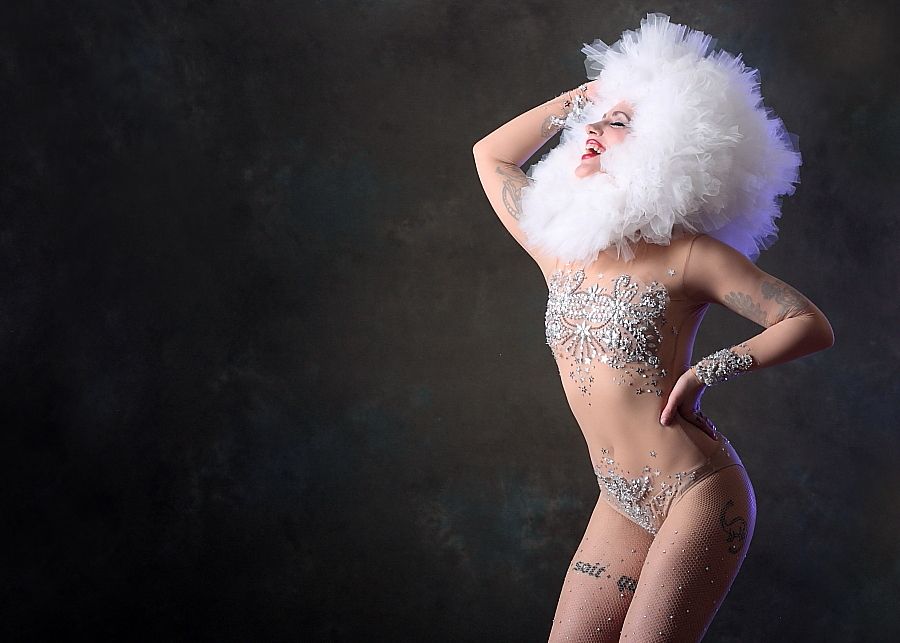 Do you find the artistic, touring life to be lonely, and if so, what do you do to counteract that?
It's the most full, sociable, colourful life I can imagine! I've made some really close friends in the cabaret scene who, if we're not working together on a show are always there at the end of the phone for a giggle or to confide in. I've also recently employed my husband to work as my stage manager, so when I'm travelling late into the night for events I always have my right hand man and best friend to keep me company. It's brilliant.
What are the most important traits you feel that a dancer would need to pursue a career?
That's a tricky one within the cabaret scene, because as a burlesque artist you don't really need to be a trained dancer! In my opinion, the most important trait you need to succeed within the burlesque industry is self-confidence. I know many performers who're at the top of their game who wouldn't be classed as a dancer, or who don't have dance training and who you cannot take your eyes from when they step out into the spotlight.
Following from the above, what tips would you give to people struggling with confidence, who perhaps want to start dance as a hobby?
I would entirely advise those people of all genders who're struggling with confidence to take a burlesque class! The skills used on stage to convey fearlessness and self possession are so easily transferable to day to day life. We share some of these in our classes - such as how to hold yourself, eye contact, how to not take things to seriously, how to be playful, how to own your sexuality. It's all so much fun and so important to confidence!
---
If Lena has piqued your intrigue, then book now to see her perform live! Hundred Watt Club will be at Ashcroft Arts Centre, Fareham 14 May for a self-titled live performance, as well as a Hula Hooping workshop suitable for beginners.
They will be bringing the fun to Forest Arts Centre, New Milton 21 May with a live performance, Hula Hooping workshop and a workshop that delves into The Art of Tease.