What do you do to someone who doesn't like your Lego jokes? Block them!
LEGO® has become one of the most famous toys for children and adults alike. In 1949, the blocks were first named 'Automatic Binding Bricks,' which, thankfully was changed later on. Fun and individual, there is something incredibly uplifting about these miniature characters.
70 years on and still LEGO continues to stand the test of time, which is all the more impressive in today's fast-moving modern world.
In the Brick by Brick exhibition, currently on display in the Willis Museum's Sainsbury Gallery, there is an inclusion of artists 'Samsofy' and 'Eat my Bricks', who draw out the comedic nature of these miniatures through a creative and imaginative play on perspective, constructing microcosms of a familiar yet distorted world, referencing politics, poetry and innocent fun; skilfully captured through the art of photography.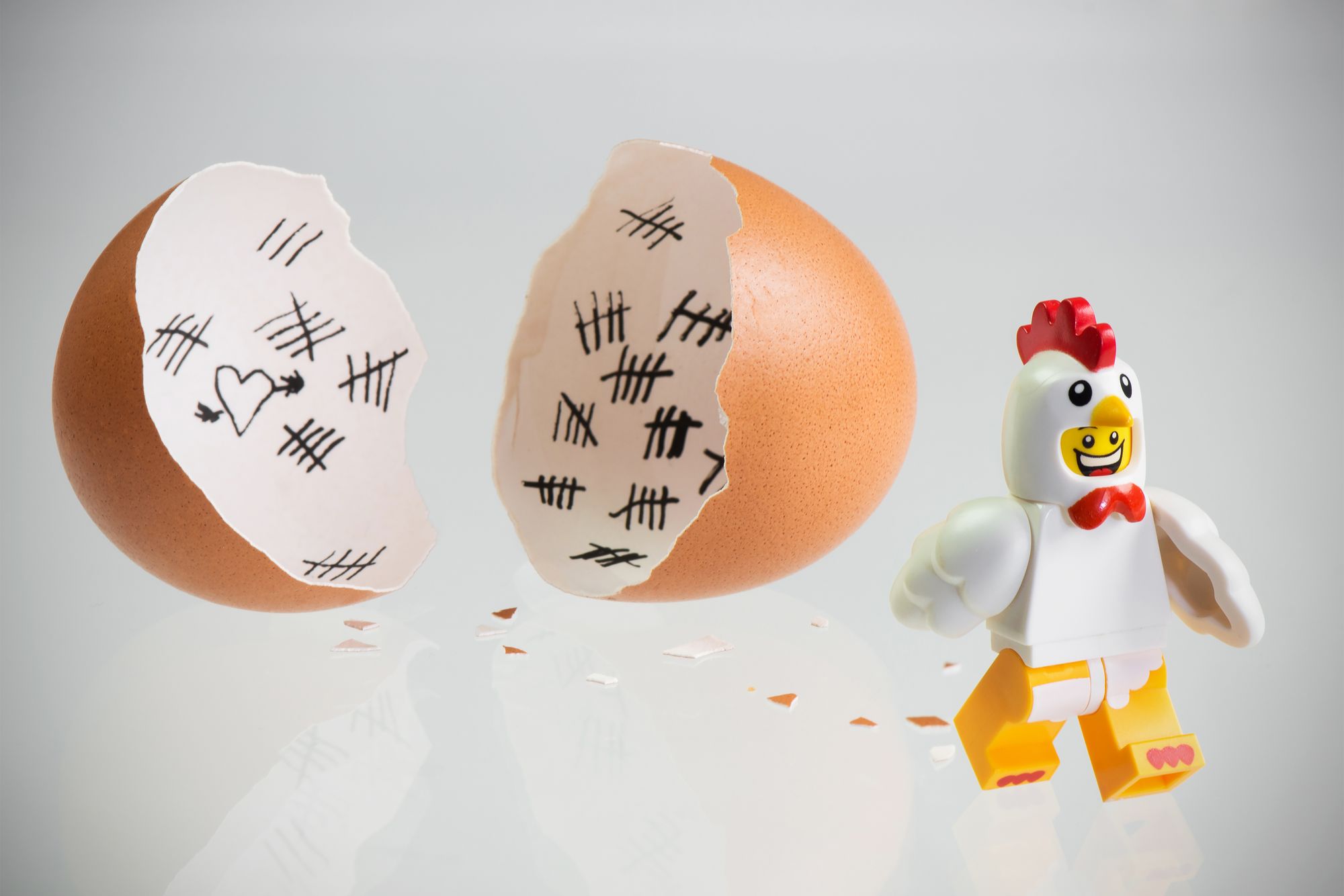 Samsofy (1981) from Lyon, started his photography career taking photos of extreme sports in urban areas. He combines "photography, street art, model making and installation" to communicate humorous, yet thought provoking scenes. LEGO became his muse after becoming a father and whilst his son napped, he found himself playing alone to pass the time. The inner child was reignited.
Amusingly, a man dressed as a chicken breaks free from an egg, running with a gleeful expression after what appears to be months trapped inside, visible are the etched and tallied days likened to prison walls. This clever attention to detail is what makes his work so comical.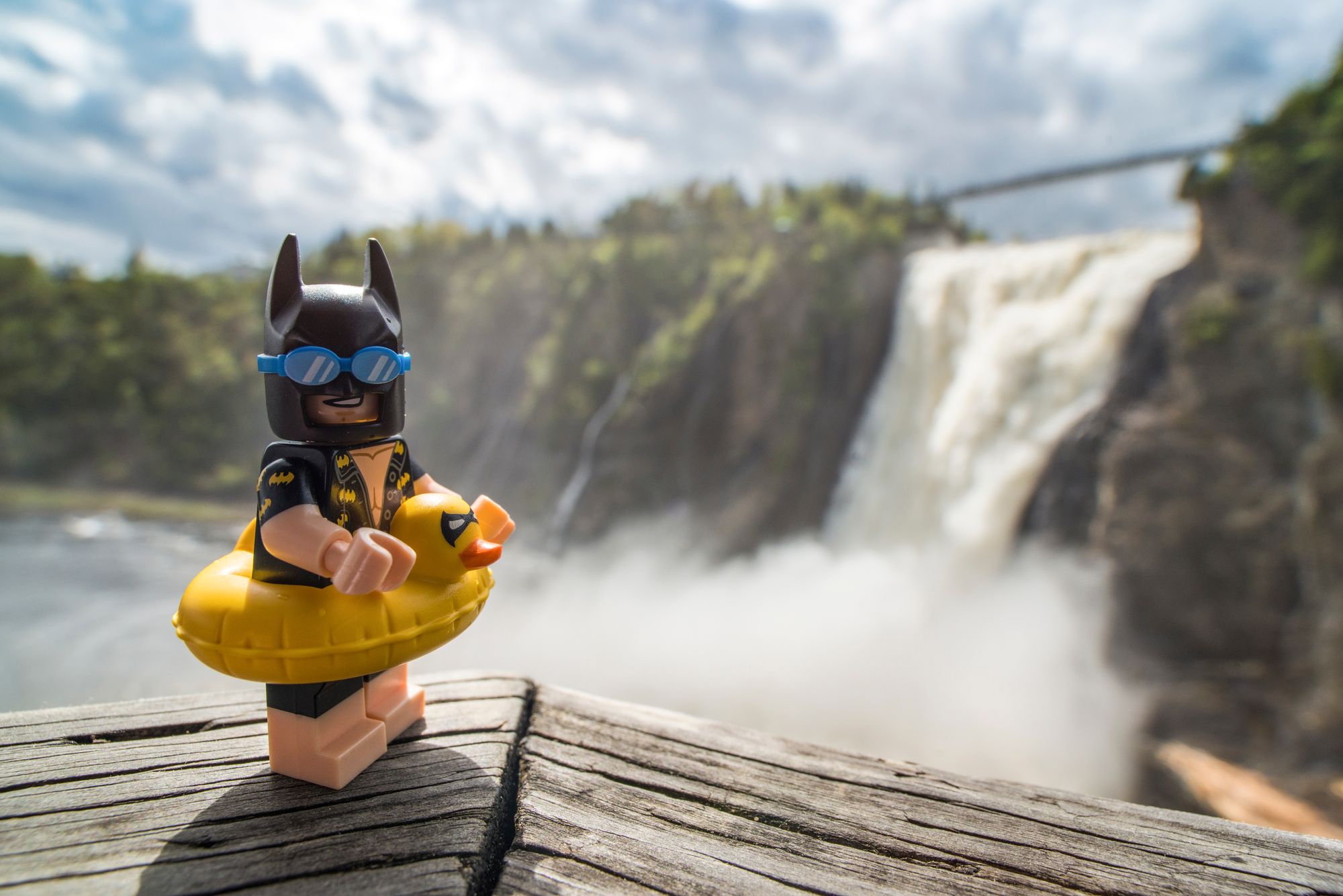 The Batcave Entry shows a LEGO batman with a tiny rubber dingy set against a mammoth waterfall, about to go for a swim. The absurdity of this scene, coupled with the little man's misaligned confidence, points to the joy in nonsensical aspects of life.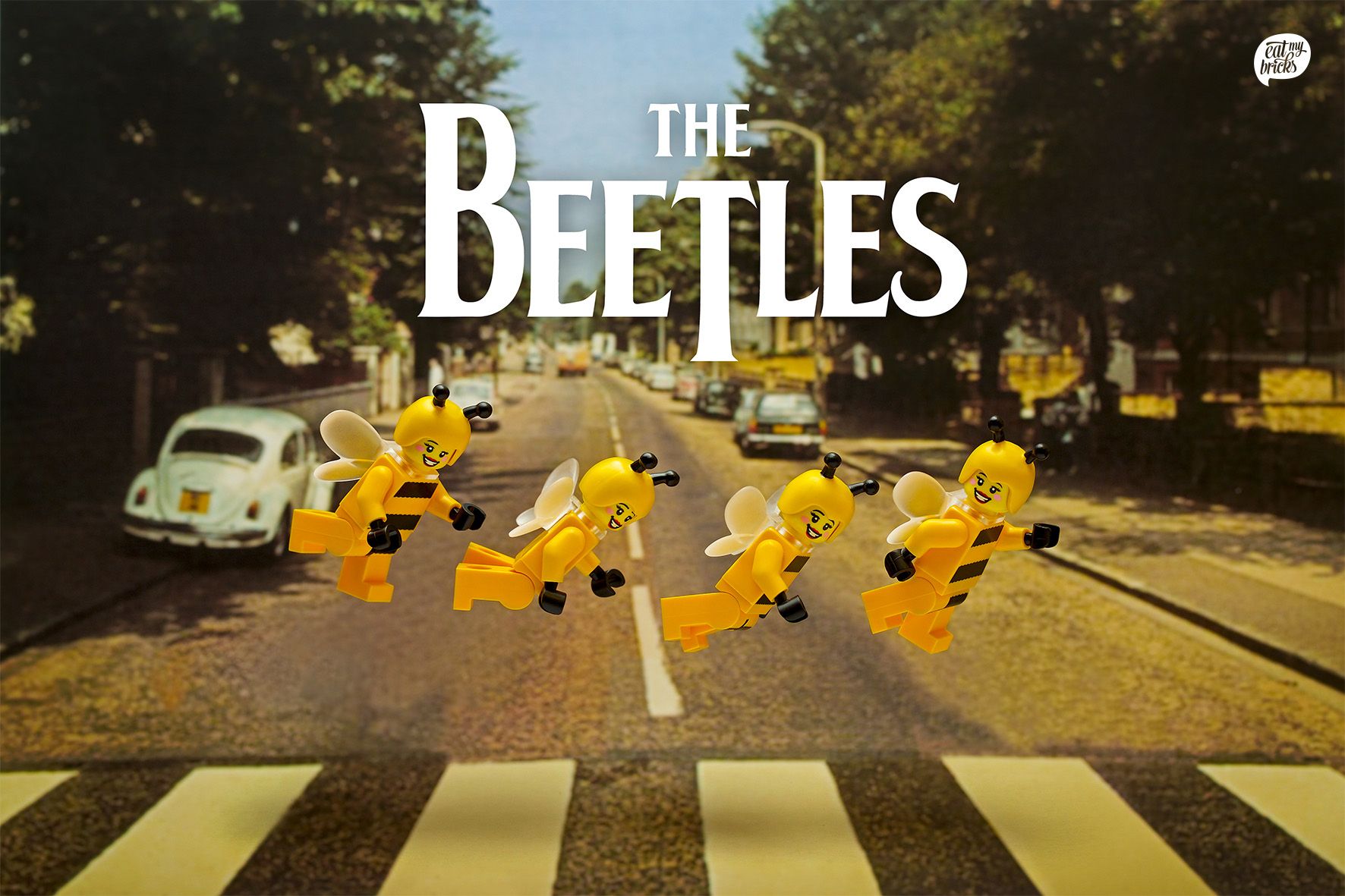 German artists Michael Feindura and Sören Grochau formed the collaboration 'Eat my Bricks' after, in their words, robbing their kids of their brick collections. It appears there is a common theme emerging here… adults remembering how much fun toys are after having children!
They've been taking these imaginative photographs since 2016, both having backgrounds in marketing and graphic design. Through LEGO, they have found the ideal way to express their ideas, referencing 1960s album covers, comic book superheroes, popular culture and so much more.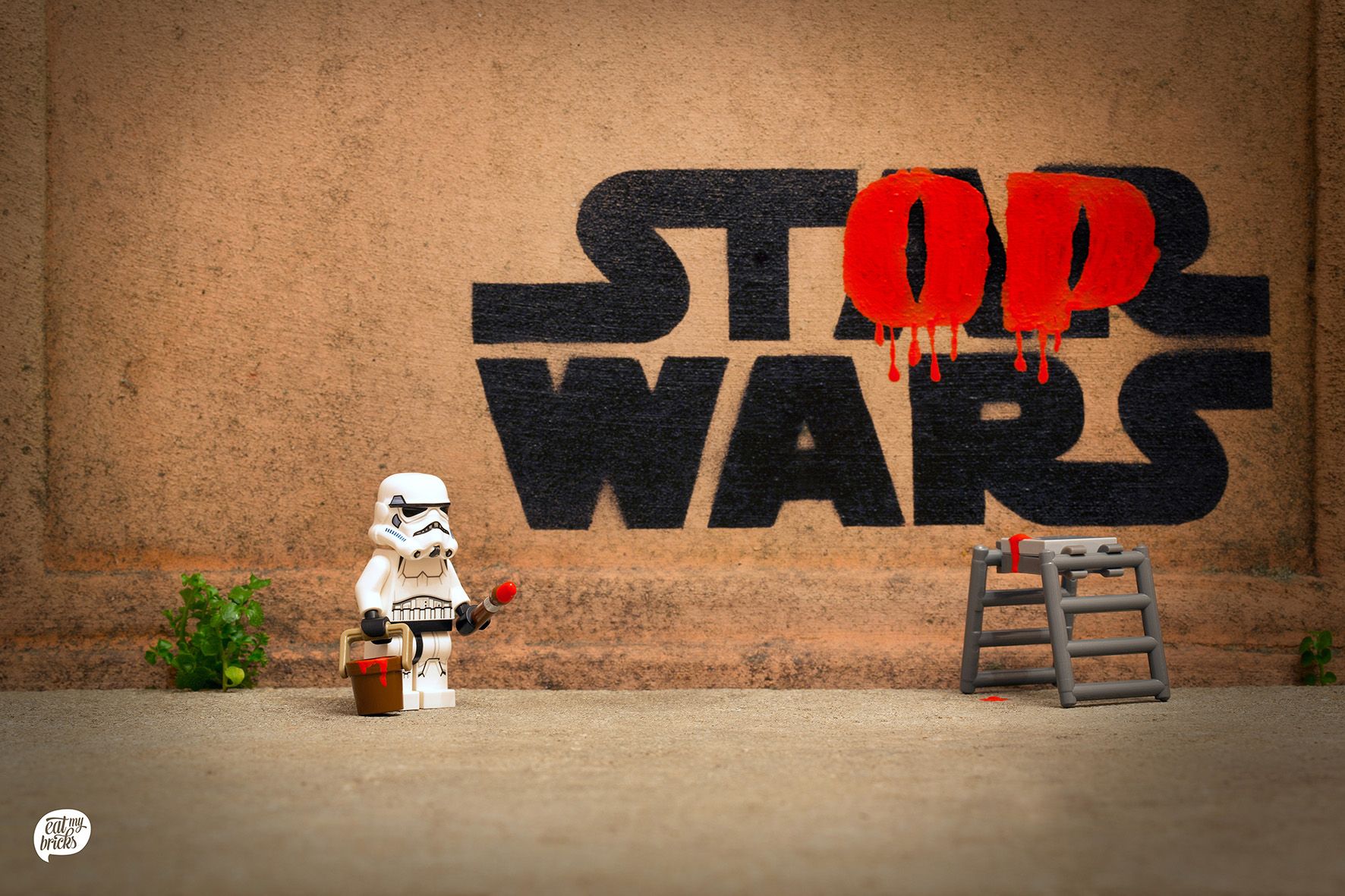 A stormtrooper ironically paints over Star Wars in red paint, which drips onto his miniature step ladder, a sweet scene with a meaningful edge. Comedy is often used as a gateway through which to tackle more serious and complex issues; creating a more inviting and comfortable space, it often makes politics feel more accessible to a wider audience.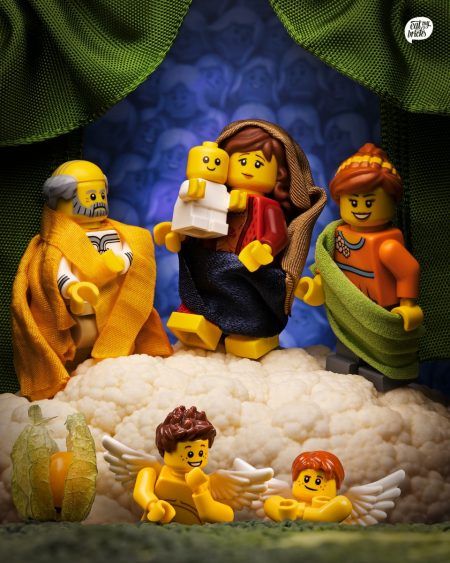 An egg yolk for a hat, a cauliflower for clouds, seeing ordinary objects reimagined from a miniature point of view allows us a new and entertaining way of viewing the curious world around us.
What is the most common operation in LEGO city hospital? Plastic surgery!
---
Brick by Brick is open at the Willis Museum and Sainsbury Gallery in Basingstoke until 2 May 2022. Admission is free, but donations are welcome. Visit our website to find out more and plan your visit.
---