This beautifully-produced cardboard game is German Tactics, made by Kronheim and Co. in around 1870.  You can see it displayed at Milestones Museum, Basingstoke during Play Days, which is our Easter school holiday event giving you the chance to play this and many other board, street and pub games.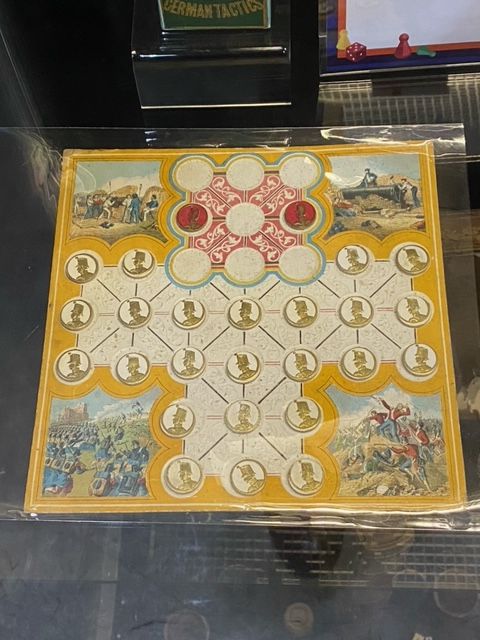 German Tactics is an unequal strategy game; one side controls more pieces than the other.  The aim is for the attacker to take the fort by occupying all the spaces in it, and for the defender to use their two pieces to take enough of the attackers' that this becomes impossible. The attacking pieces can move one space in any direction and can take defenders by hopping over them, like in Draughts. The defending pieces can only move one space and can't move away from the fort or take any pieces.
The game was first published in Germany in 1803, where it was known as Belagerungsspiel, meaning 'siege game'. In Britain, it was published under various names: German Tactics, Siege and Fortress. The game was popular and, as military conflict occurred, it became named after famous actions in those conflicts – Sebastopol for the Siege of Sebastopol 1855 from the Crimean War and Officers and Sepoys from famous sieges in the 1857 'Indian Mutiny'.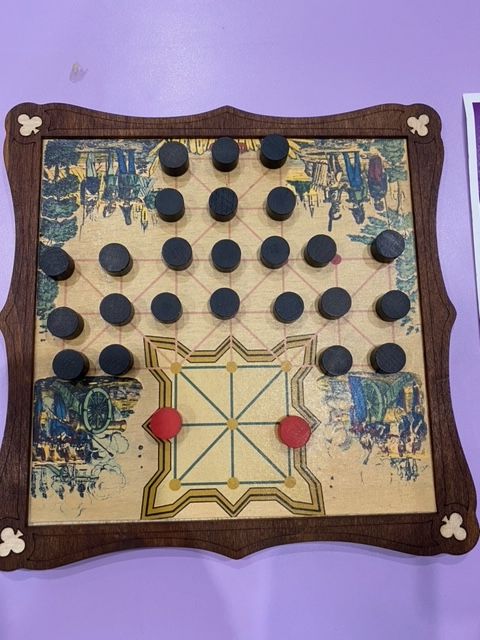 It is played on a solitaire board and was an evolution of Fox and Geese, an older unequal board game. This meant players could purchase a German Tactics set and also be able to play the two other games, giving value. Fox and Geese was a favourite game of Queen Victoria and was itself developed from the 14th Century Scandinavian game of  Halatafl. Scandinavian Tafl games were probably based on a Roman game called Latrones, which in turn was a version of a game from Egypt.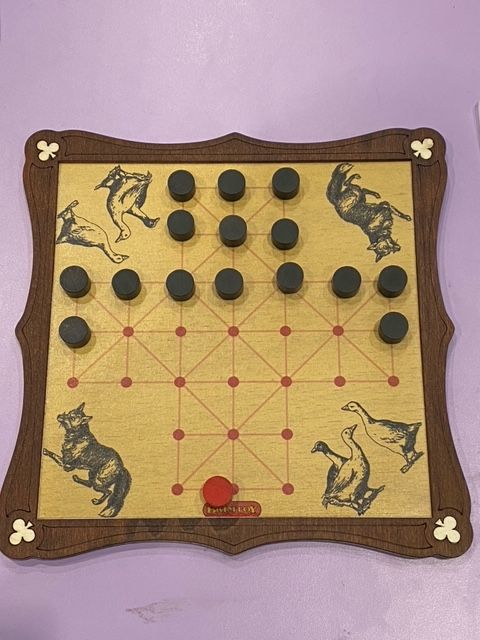 In putting together the Play Days exhibition, the team have been particularly struck by the way games have travelled and developed over time and between places, picking up elements of each culture they pass through. One of the best examples of this is Chess, which developed from the 5thcentury Indian game of Chaturanga, traveling through Persia and arriving in Europe in the 700s AD. Chess changed further as it travelled through Europe until it reached its current form in 1849 with the classic Staunton Chess Set.
---