One of the many people considered to have had a major influence on the development of Basingstoke into the town that we know today, is a former mayor, George William Willis.
Born in 1877, Willis grew up surrounded by timepieces, as his father, also called George, was a watchmaker and jeweller. The young George was awarded an Aldworth Scholarship to attend Queen Mary's Grammar School, which was located in Worting Road. This local charity grant was given to help talented children at a time before education was free.
Following his father's death, Willis inherited the shop premises in Wote Street and his passion for clocks, instilled in him during his childhood, grew. He became a watch and clock maker by trade, but in his spare time he developed a keen academic interest in botany and archaeology. With a small group of friends, he walked the fields around the town discovering early man-made tools and fossils.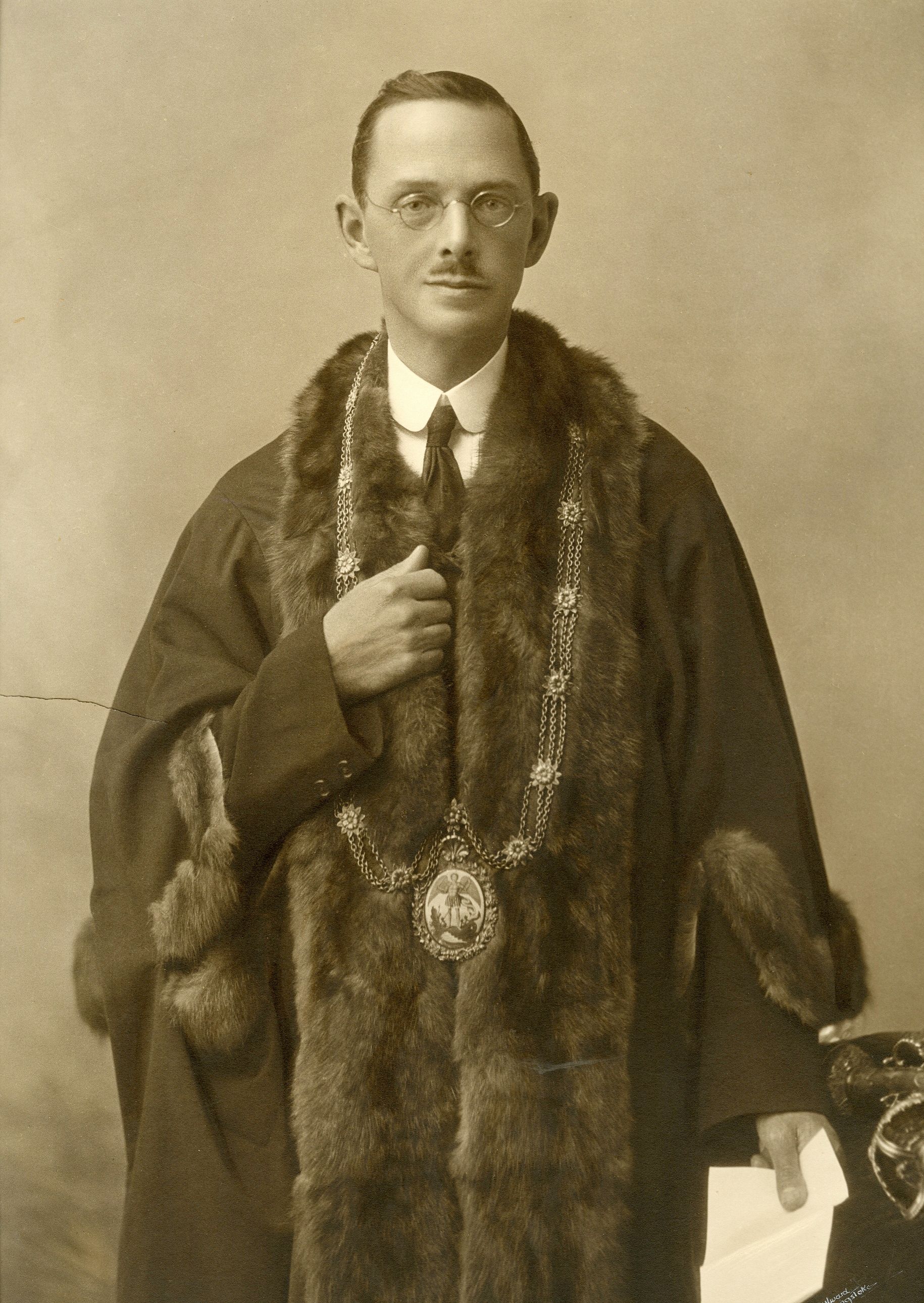 In 1927, Willis began his legacy for the town when he made a case for a museum. He set up a small display at the Mechanics Institute until funding was secured to open the Basingstoke Museum in 1931. Willis was Honorary Curator until 1950 and Honorary Director until his death in 1970.
Many of the objects displayed in the museum's early years were from his personal collection of finds. In recognition of this and the work he did to bring the museum to life, it was renamed the Willis Museum in his honour in 1956.
Visitors to the museum can still see some of Willis' early archaeological finds as well as items that reflect his pride in Basingstoke. These include historical clocks and watches, a coffee cup from The Angel Inn on Market Square, which closed in 1866, and a late 19thcentury plate featuring an image of the Town Hall, now the Willis Museum.
Willis dedicated his life to Basingstoke, becoming a councillor, alderman and in 1923, he was elected mayor for a term. He was honoured by the town in 1954 when he became the first Freeman of the Borough. In Wote Street, there is a blue plaque bearing his name and a replica of  Willis & Son Watchmakers and Jewellers, complete with the original shop frontage, can be found at Milestones Museum.
---
If you have enjoyed Culture on Call and you are able to make a donation, any support you can give will help us keep people connected.