This Armed Forces Day, Aldershot Military Museum's Emma Sutcliffe shines the spotlight on three medals on display at the museum that celebrate Private W J Capon and the role he played in the First World War.
These three service medals were awarded to Private W J Capon in recognition for the role he played serving with the Army Service Corps during the First World War (1914 – 1918).
The Army Service Corps was the unit responsible for supplying provisions to the British Army. This included food and equipment, as well as horses and vehicles. During the First World War, the Army Service Corps played a huge role in the distribution of provisions and in recognition were awarded the 'Royal' prefix, becoming known as the Royal Army Service Corps (RASC).
Private Capon was awarded his service medals because he met certain criteria. This is the case for all service men and women and relates to an area they served in for a certain length of time, between set dates.
1914 Star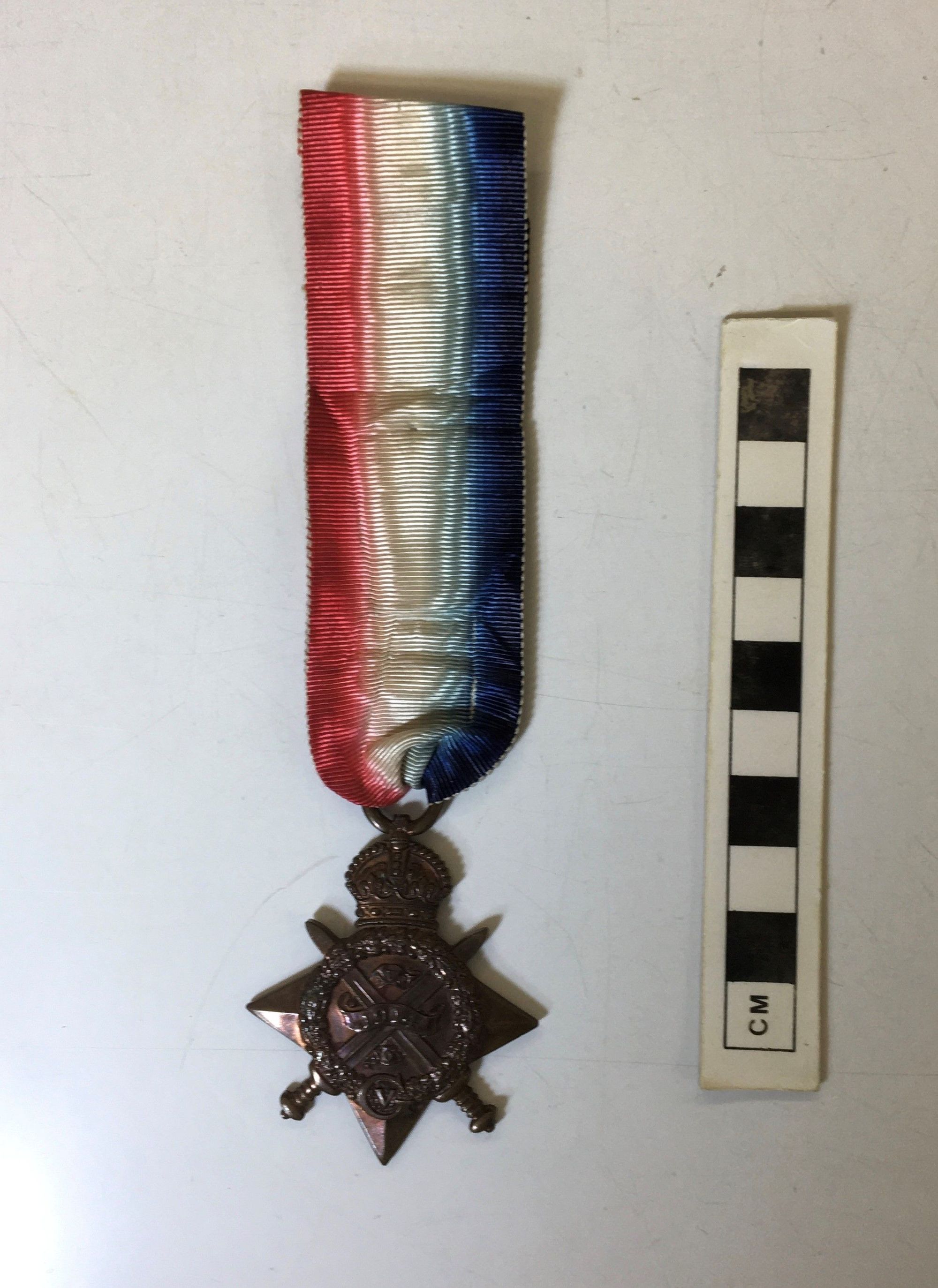 The first medal is the 1914 Star, also known as the Mons Star. It was issued to British Forces who served in France or Belgium from 5 August 1914 (the declaration of war) to midnight on 22 November 1914 (the end of the First Battle of Ypres). People who received this medal would have been serving right at the beginning of the war.
British War Medal 1914-1920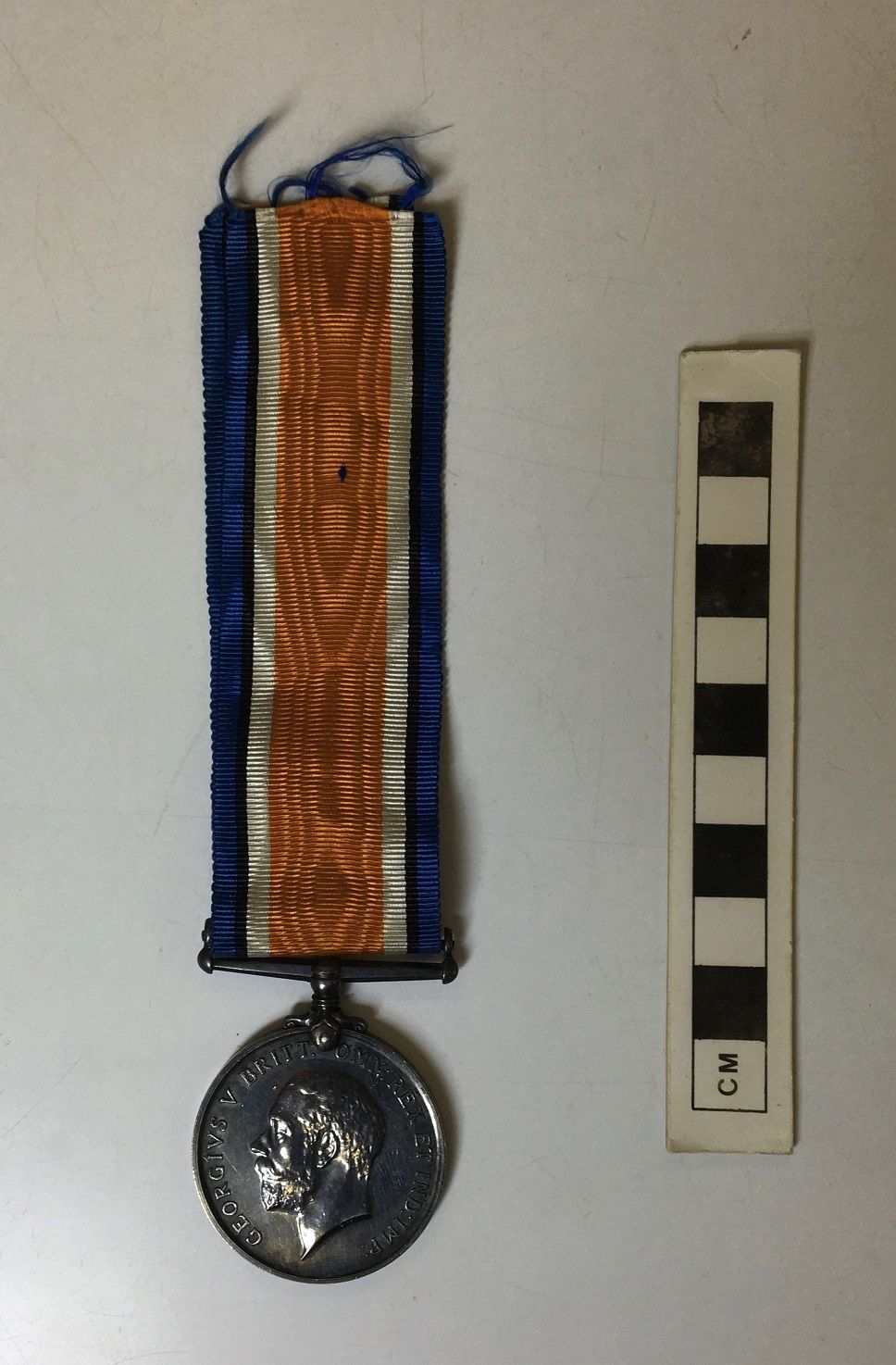 Private Capon was also awarded the British War Medal 1914-1920. This medal was for officers and men of the British and Imperial Forces who entered an area of active fighting or served overseas from 5 August 1914 - 11 November 1918. On the front is an image of King George V and the recipient's service number, rank, name and unit were inscribed on the rim. The British War Medal is the only medal that could be awarded on its own.
Allied Victory Medal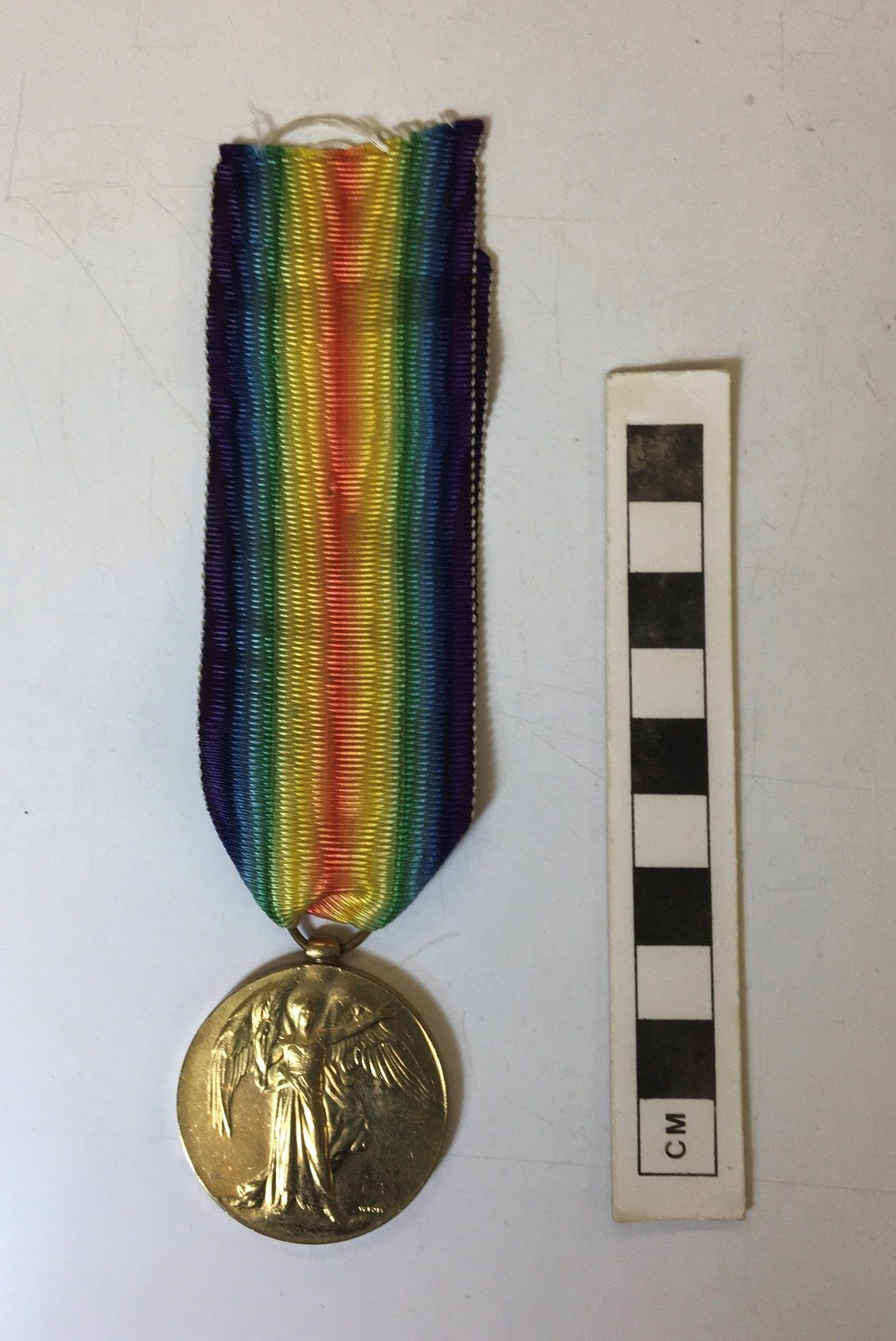 The third medal is an Allied Victory Medal (1914-1919). Each of the First World War Allies issued a victory medal with a similar design. The colours of the ribbon represent the Allied nations and consist of a double rainbow with red at the centre, signifying the calm after a storm. On the front is a winged figure of Victory and on the back it says: The Great War for Civilisation 1914-1919. Private Capon would have been awarded this medal for having entered an area of active fighting, not just for serving overseas.
---
The medals are mounted in a certain order, known as an 'order of precedence.' The medal with precedence is worn on the left (as you look at the wearer).
Why not download our activity sheet to design and colour in your own medals.
---
If you have enjoyed Culture on Call and you are able to make a donation, any support you can give will help us keep people connected.