As a special part of our event programme for the Eric Ravilious exhibition, we are delighted to be speaking to artist Angie Lewin who will be hosting an online talk, Inspired by the boy: artists' homage to Eric Ravilious. Having had an immensely successful touring exhibition with Hampshire Cultural Trust back in 2017, which featured Ravilious, we couldn't wait to ask Angie to share how he had influenced her own work. Join us on the 23 March to hear more.
For now, General Manager of The Arc, Jonathan Brooks, takes us through his memories of Angie's exhibition in our latest Archive Dive…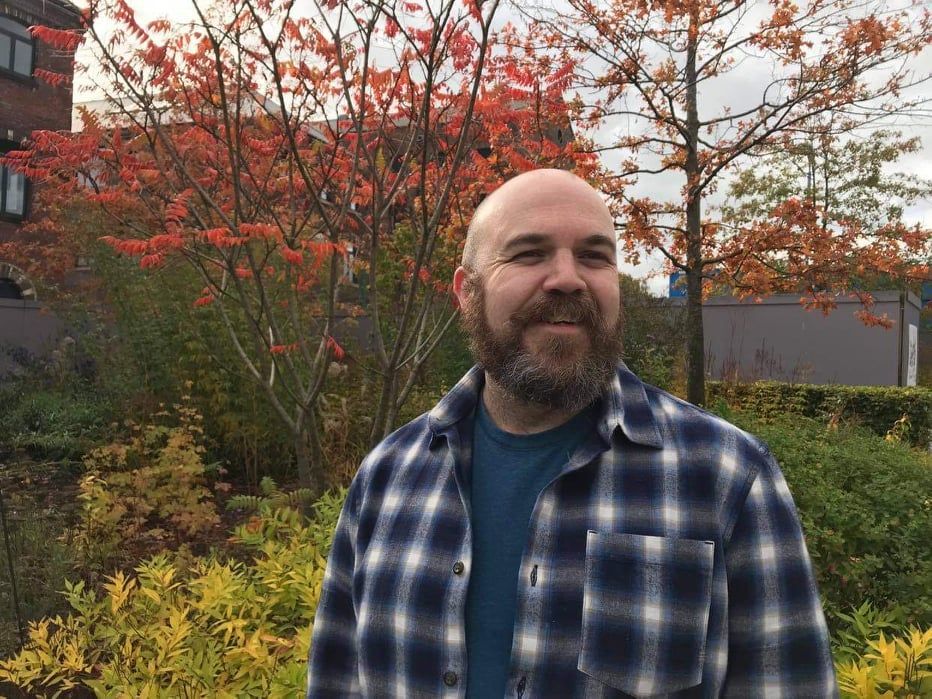 ---
Angie Lewin: A Printmaker's Journey
The Gallery, Winchester Discovery Centre (now The Arc)
Willis Museum and Sainsbury Gallery, Basingstoke
St Barbe Museum & Gallery, Lymington
2017
What is it that inspires us?
This was the theme explored in Angie Lewin: A Printmaker's Journey, hosted by Hampshire Cultural Trust in 2017. The exhibition was more than just a retrospective of Lewin's work. Curated by Angie herself, it was a personal reflection of the inspirations which have influenced her journey as a printmaker and designer.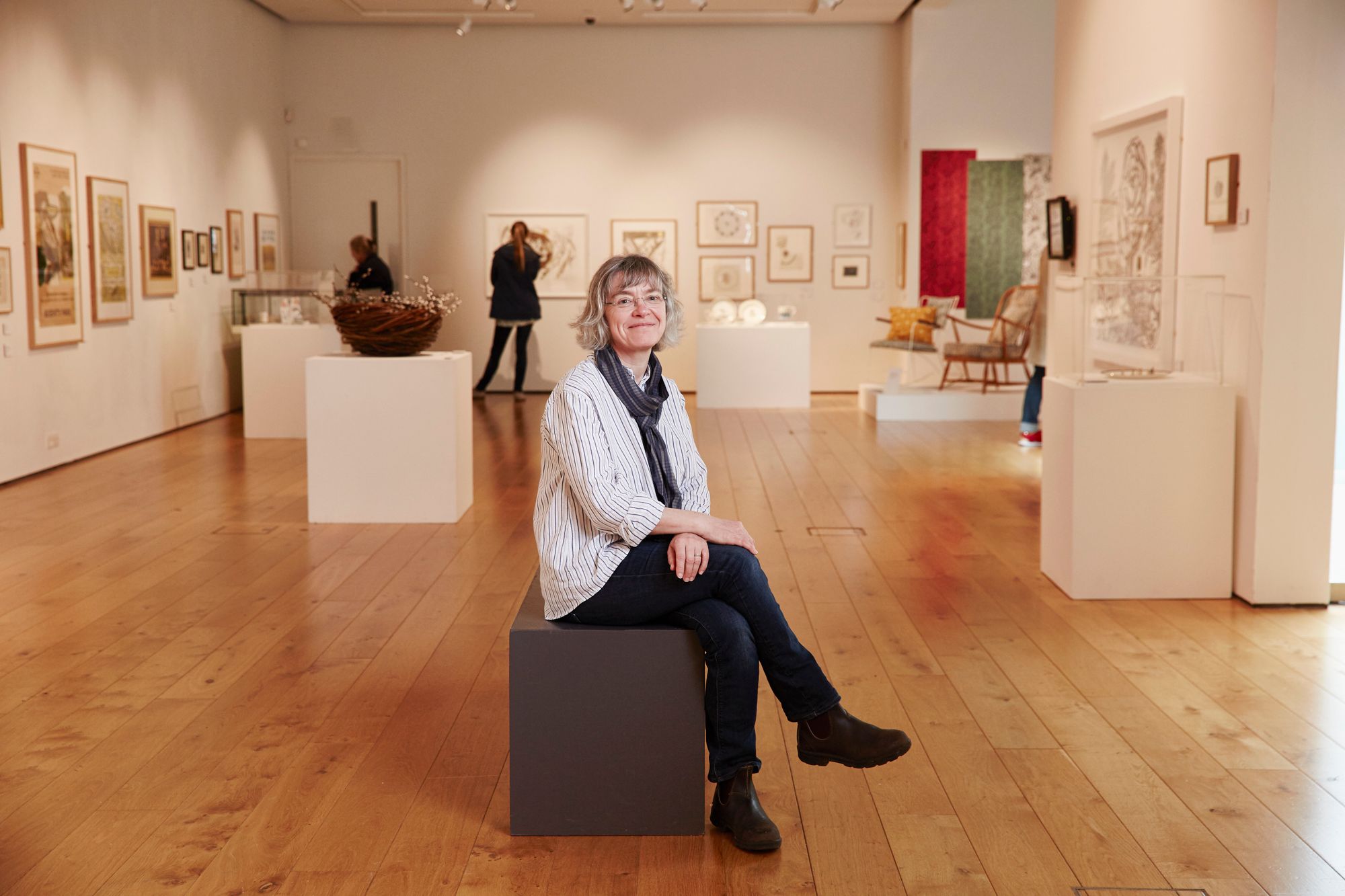 The exhibition featured works across a wide range of periods and disciplines. Paintings, posters, ceramics and textiles by artists such as Ravillious, Bawden and Sutherland sat alongside Lewin's own work. Visitors were able to draw a direct line between these pieces, allowing us to take a stroll through her creative mind.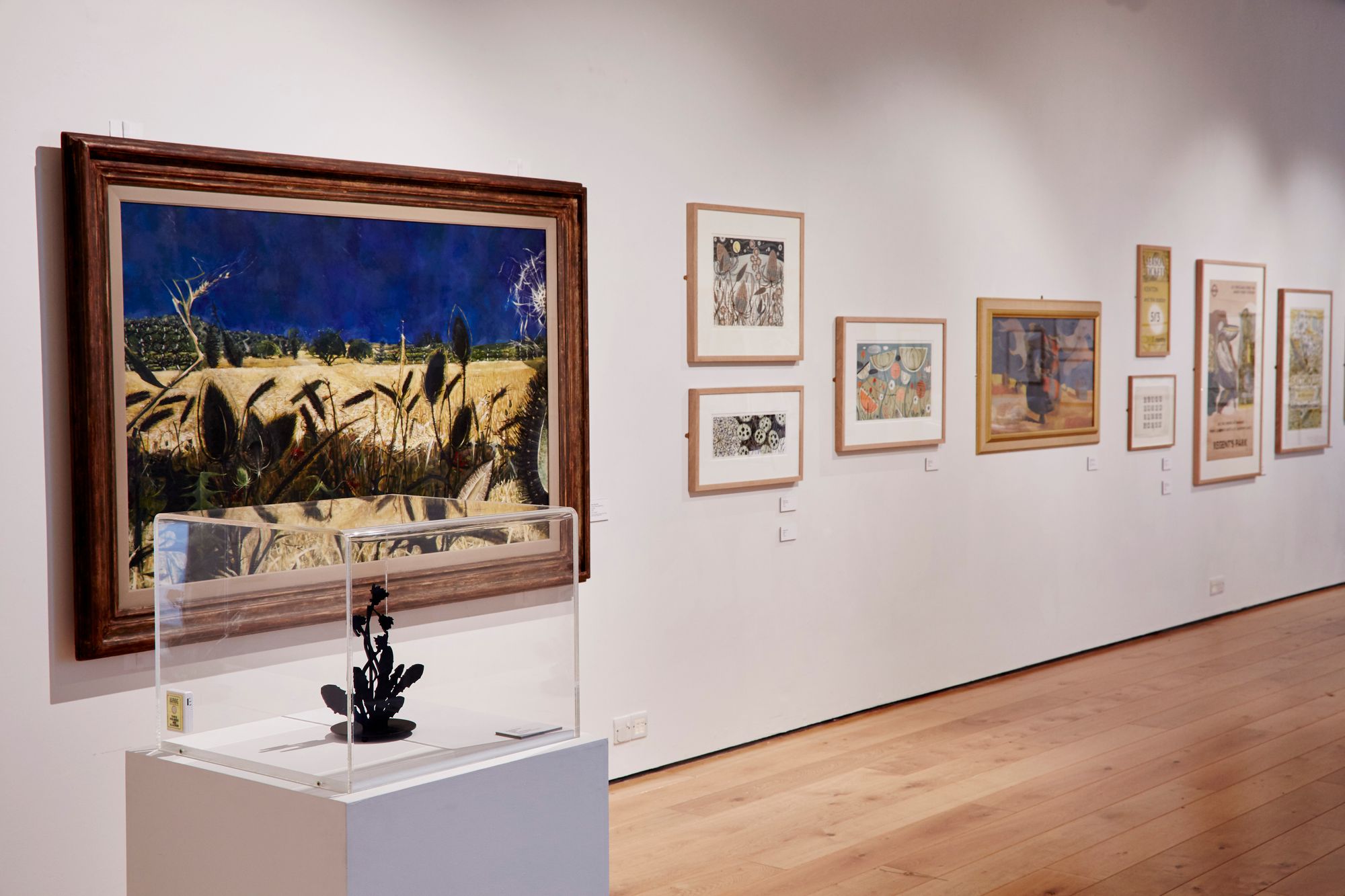 At the time of the show, Angie commented, "It's a privilege to have been given the opportunity to look back at the work of the artists, craftspeople and designers who have been significant influences from college days through to the present day. Curating the works that will feature in the exhibition has revealed the connections between this diverse selection and how each has inspired the development of my own work."
Many people draw inspiration from visiting museums and galleries. By curating a show that had an introspective feel, Angie had allowed audiences to have a more reflective relationship towards the experience. For some it may have sparked their own creativity, for others it may have inspired them in more personal ways.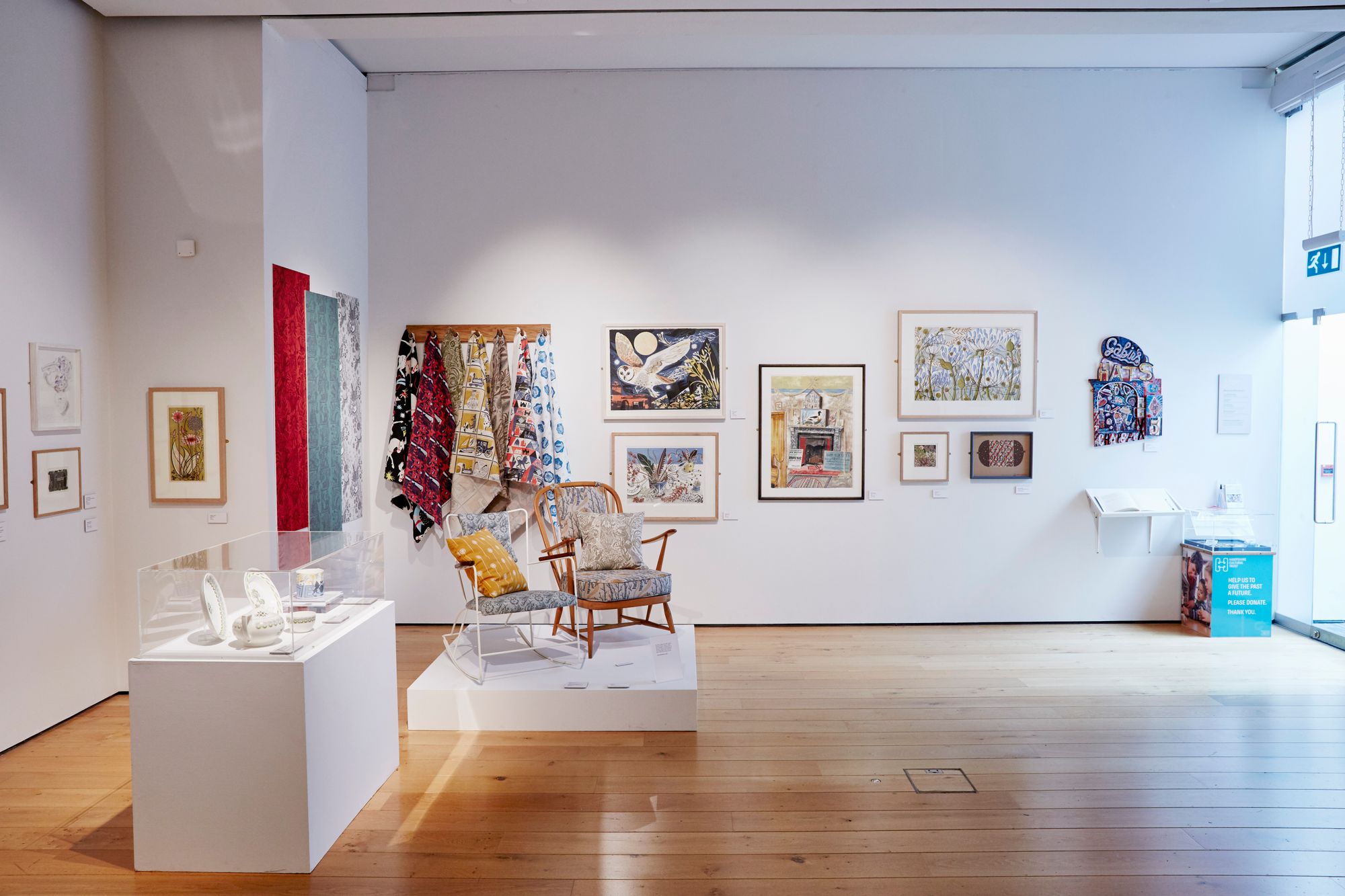 A Printmaker's Journey was the first Hampshire Cultural Trust exhibition that I saw, before I started working for the Trust. Being a fan of the likes of Bawden, Ravilious and Lewin, it was obviously a must-see. I was so impressed with what I saw; the breadth of work on show and how it was displayed. It felt that everything had been done with such love and care. A year or so later, I came to a crossroads in my life and decided to make a complete career change. I made the decision to move into arts and heritage sector, but it was specifically this show that made me think that I wanted to work for the trust.
I've been working for the Trust now for just over three years. I've been given so many fantastic opportunities to experience arts and heritage in Winchester and around the county. I'm thrilled to be taking on the new challenge of being General Manager at our new venue, The Arc. It is such a privilege to be around such a rich and varied cultural programme, one which will no doubt continue to inspire me and our audiences. I look forward to seeing you at The Arc soon.
---
Listen to curator James Russell and Hampshire Cultural Trust's Kirsty Rodda in conversation with Angie Lewin about the influence of Eric Ravilious on her work. at Inspired by the boy: artists' homage to Eric Ravilious (online) Wednesday 23 March, 7.30pm - 8.30pm. Book your tickets: www.arcwinchester.org.uk/event/inspired-boy
Interested in this event? We have a host of workshops and lectures taking place to coincide with our unique Ravilious exhibition. Find out more online or pick up a brochure in venue.
Find out more about the exhibition and book your tickets to the Extraordinary Everyday exhibition here.
---