This week, David Phillips, our Individual Giving Manager, shares examples of the difference made to communities by our team of amazing volunteers.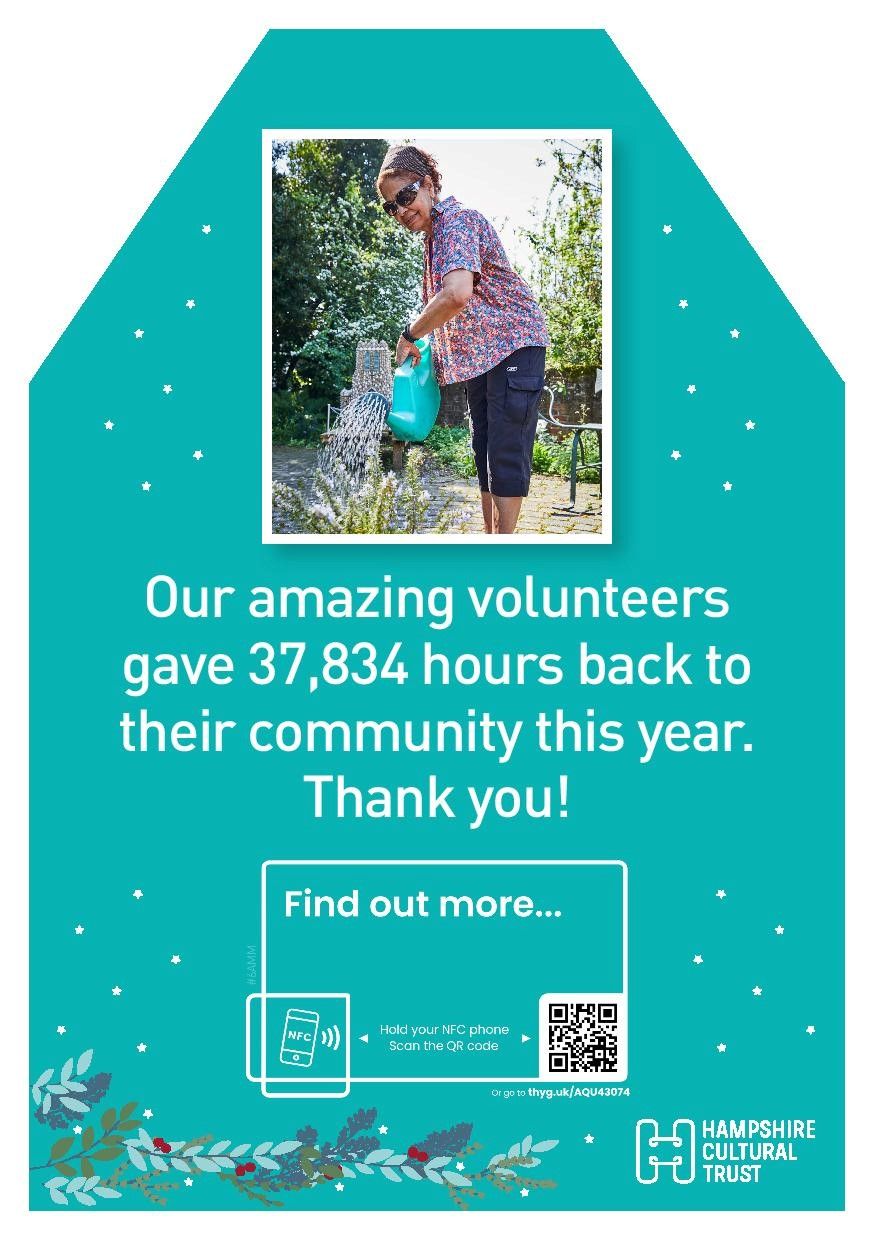 Over 400 brilliant volunteers support Hampshire Cultural Trust venues in Hampshire and East Dorset. If you have ever been to one of our venues, you will have been greeted by or met one of them during your visit. To say they are the life blood of our venues would be an understatement – they are the people who give up their time freely to support the safe running of our museums, galleries and arts centres, help care for the collections and support people in local communities through our social impact projects. But above all, they are a friendly bunch who are passionate about the towns and cities we live in and have a wealth of knowledge that they are eager to share – just ask them!
Here are three of our volunteers, who are all hugely inspiring...
Each of our volunteers has fascinating stories to tell and their reasons for giving back are varied and often very personal. We have all experienced the impact of the pandemic and, as we go into the New Year, I'm sure I'm not the only one to be thinking about how I can give back and support my community further.
If you would like to make a difference in your community and get involved as a volunteer you can apply here or if you would like to to make a gift so more people in our community can be inspired by our great people, places and objects you can donate here. We will email you a bauble to print off and hang on your tree at home, or you can visit us to make a donation and hang a bauble on our Community Christmas Tree in venue.