It's now just a matter of days before Raymond Briggs: A Retrospective opens at The Gallery, Winchester Discovery Centre. Here, our Visual Arts Exhibitions Assistant, Gisselle Giron, gives us a glimpse of what happened behind the scenes during the exhibition installation.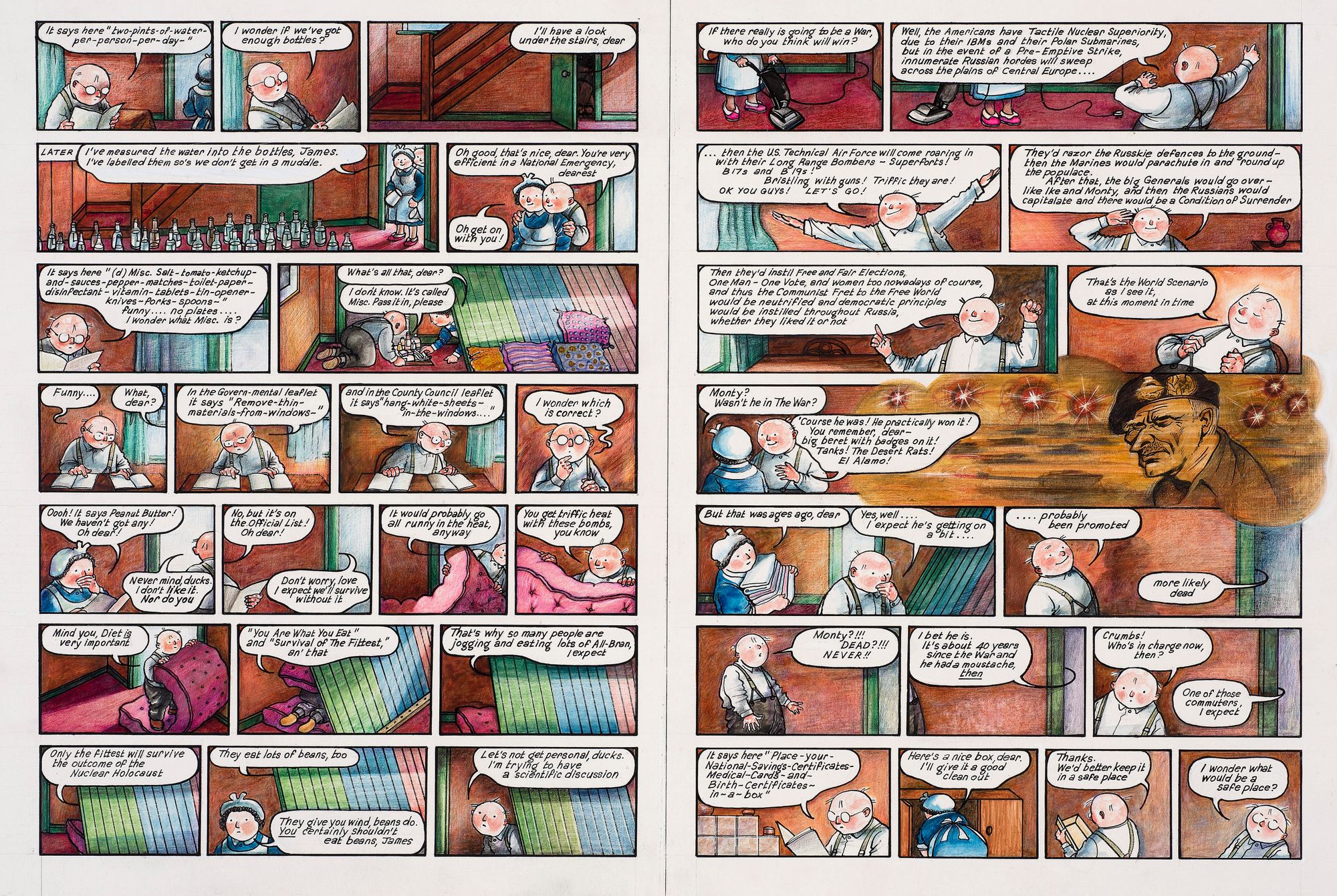 To celebrate my first month with Hampshire Cultural Trust, I wanted to share a little of my experience behind the scenes installing Raymond Briggs: A Retrospective, as we prepare to be the first stop for this new touring exhibition from House of Illustration.
We began by preparing and building the walls for the exhibition layout. The temporary walls we use at the gallery are connected by hinges that can only be joined to a limited number of 90/180 degree joints, so this was quite a complex process (I now stand in admiration of the 3D brain and make a note to play more with LEGO!).
Next, we painted feature walls with a range of complementary colours to the forthcoming works. I had not seen any of Briggs' artworks in the flesh before and I had no idea of how vibrant their colours were. I was about to find out and completely drown in the intensity of his palette.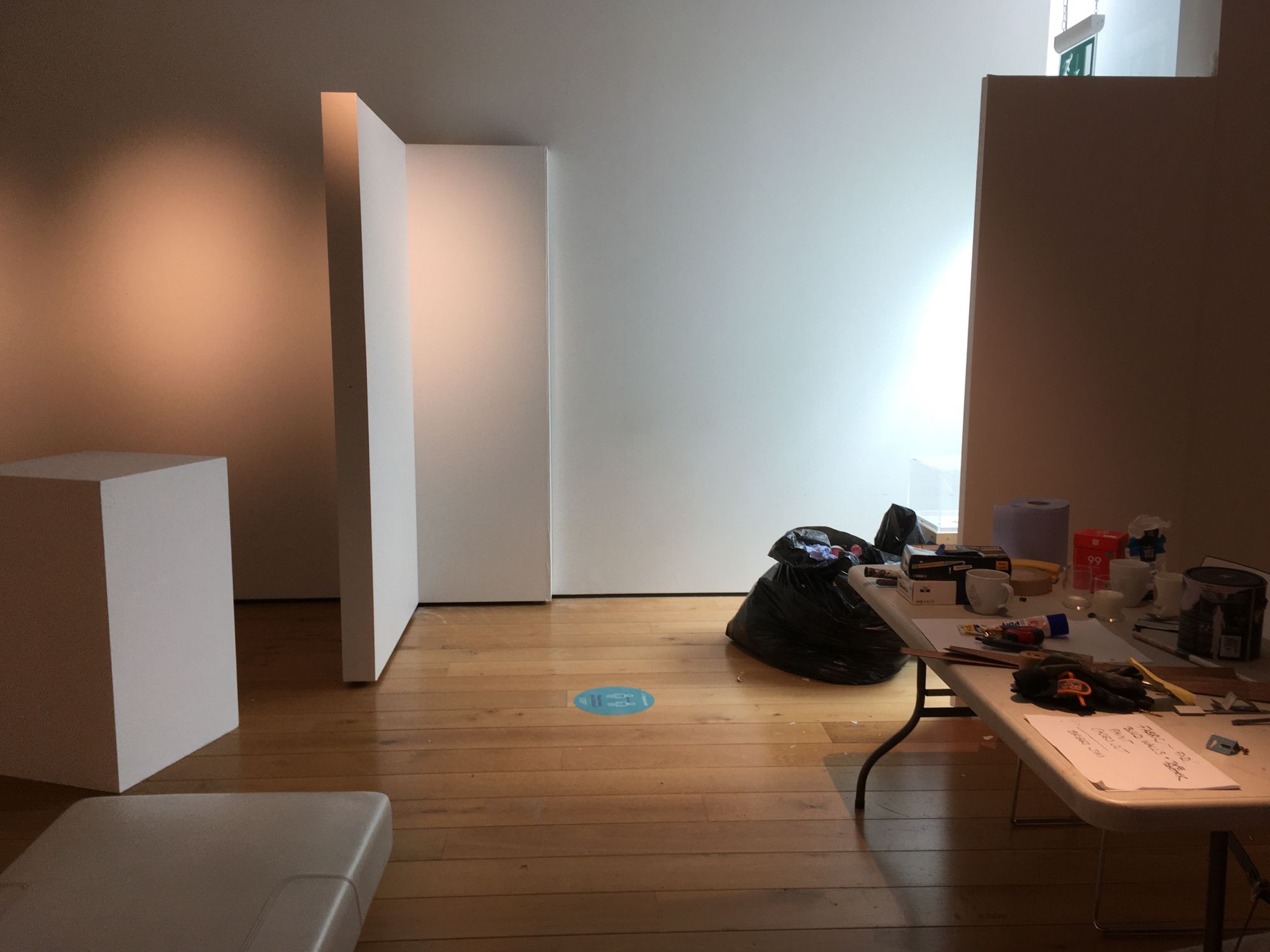 We all had clear tasks to fulfil on our installation days and mine was to aid Katie McCurrach from House of Illustration, the exhibition curator, with the process of condition checking each of the works. This is an important task to carry out when borrowing objects from external institutions. It consists of a detailed study with technical annotations about the condition when it arrives at a venue, for comparison before it's returned. You can also interpret it as an archival document of the object's life and mobilities.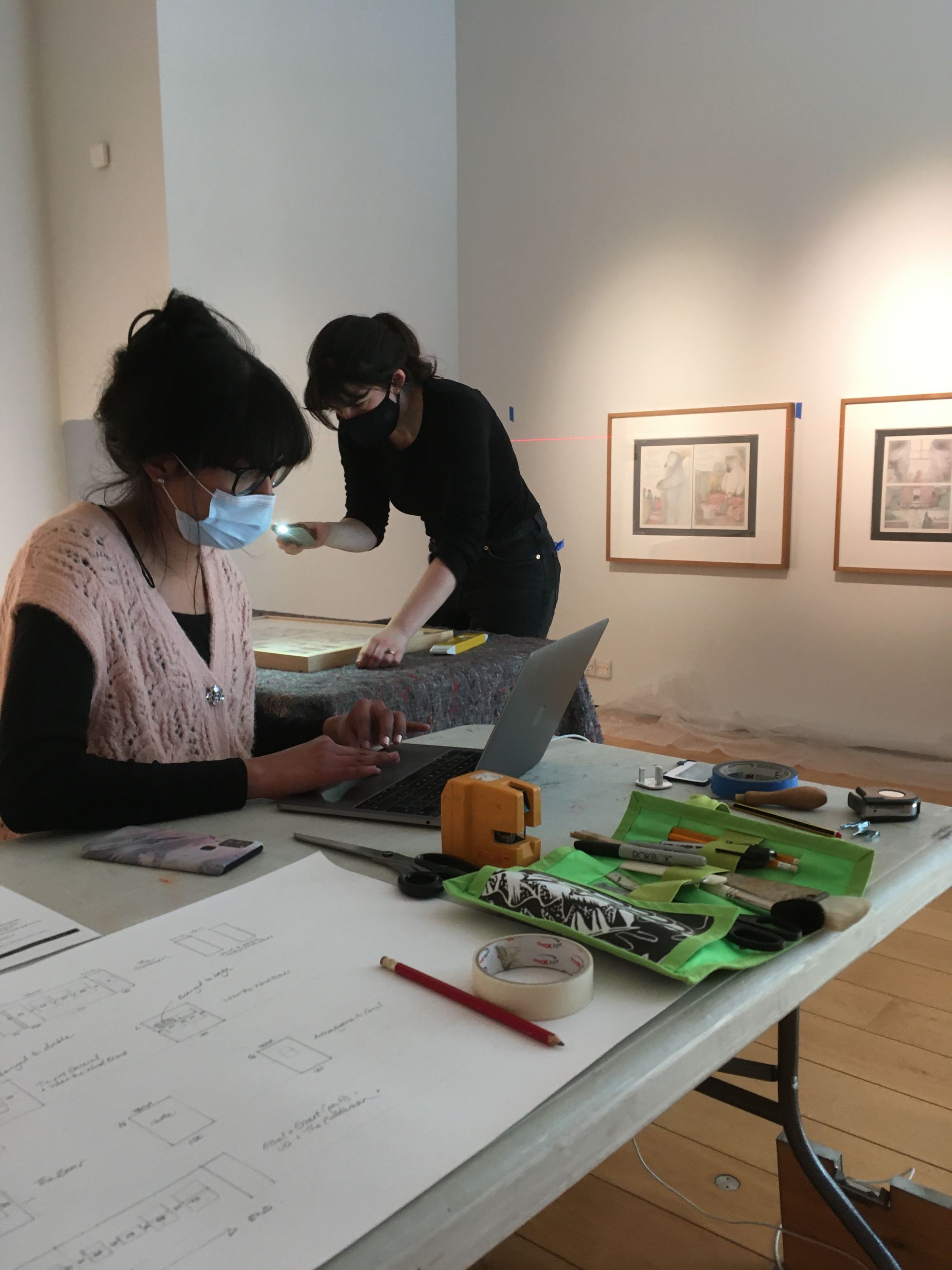 Katie has a careful eye for detail and as she dictated her observations, I learned diverse terminology about the lives of paper, some of which I would love to share with you:
-       Dog-eared: a paper object that has worn corners or has been battered with use.  It is paper that looks like it's been through a lot! I love the fact that now I can look at worn paper and think of dogs' ears. This term has made my life a tiny bit better.
-       Foxing: age-related process of deterioration that causes spots and browning on old paper documents. Just like dog-eared, the name derives from the characteristics of the animal world, in this case, the fox-like reddish-brown colour of the stains or rust.
-       Accretion: growth or increase by the gradual accumulation of additional layers or matter. In Briggs' work, we noted that this sometimes happens because of correction fluid and other bits of debris that can accumulate with time.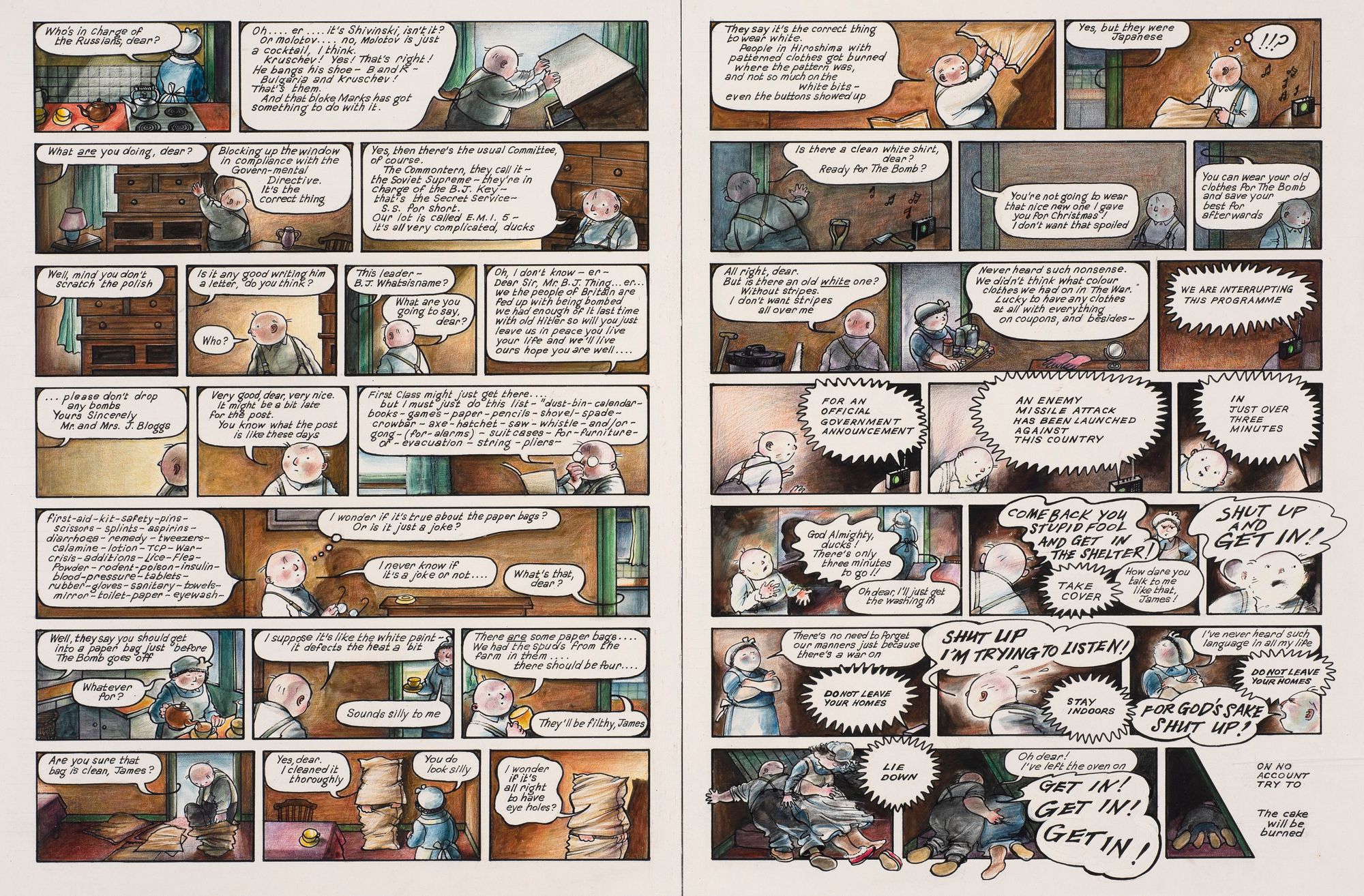 Listening to Katie has been an ineffable experience of learning the time, artistic processes and the life behind every single trace in Briggs' work. The complexity and detail in each of the drawings is very time consuming, as his annotations in diverse artworks throughout the exhibition will prove. On the left margin of one of the panels of When the Wind Blows, one can tell how long it took Briggs to colour one single panel, let alone fill in the words in each of the speech bubbles. This is perhaps one of the most important arguments as to why an exhibition of the work of Briggs is necessary: it gives us a window into the craft of illustration and storytelling, with added stories, which are shared for the first time behind the glass of each of the artworks in the exhibition.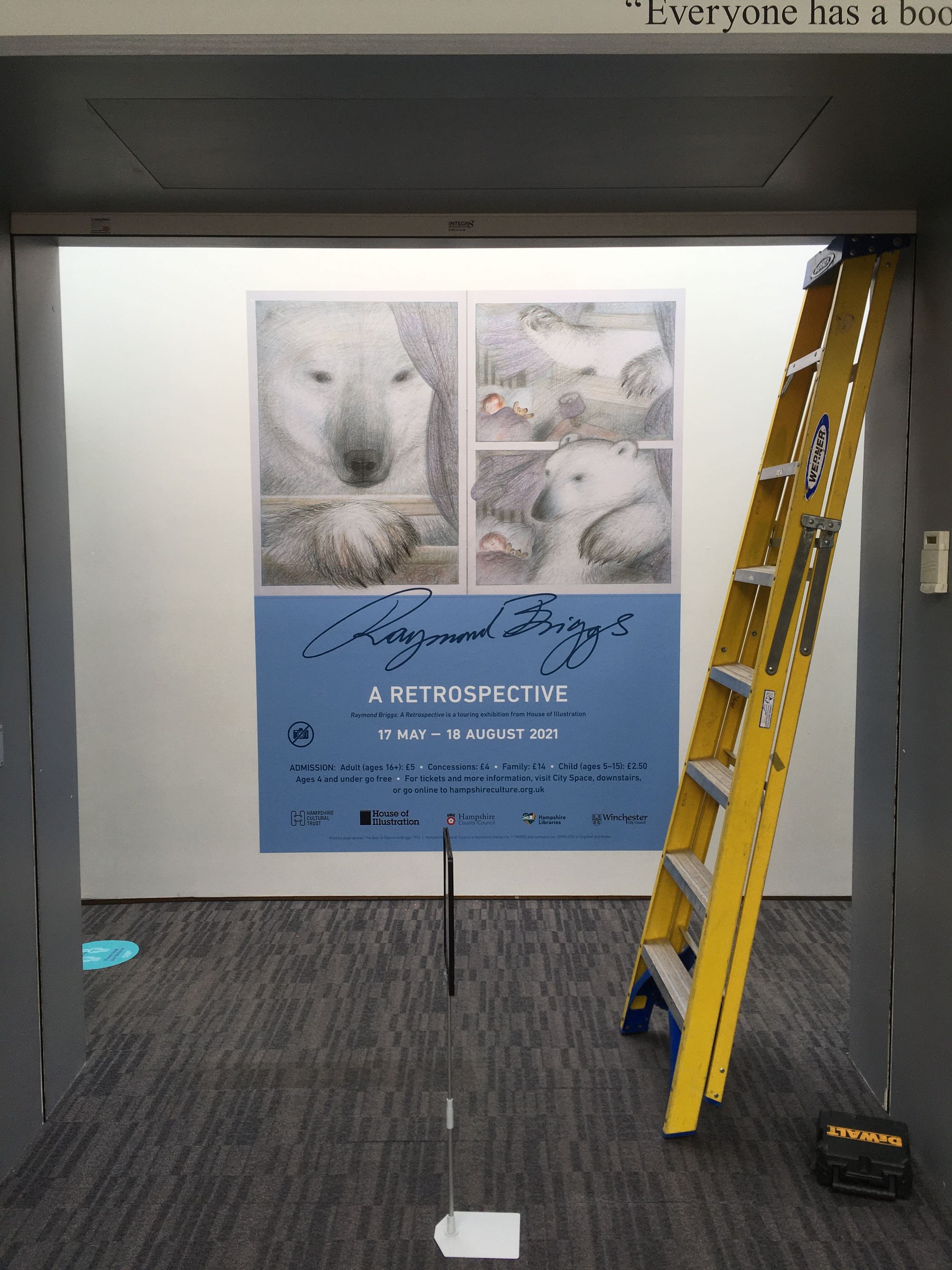 We really cannot wait to hear what our visitors will make of the exhibition and look forward to opening the doors on 17 May!
Tickets to Raymond Briggs: A Retrospective are now available to pre-book online.
If you have enjoyed Culture on Call and you are able to make a donation, please click the link below. Any support you can give will help us keep communities connected to culture in these difficult times.