From a galaxy far, far away, May The Toys Be With You was a truly out of this world exhibition for Hampshire Cultural Trust in 2017 and 2018!
Touring to both Gosport Gallery and Basingstoke's Willis Museum and Sainsbury Gallery, the exhibition featured the finest collection of vintage toys to spark the imagination. This included original cinema posters, figurines and playsets, all centred around the iconic Star Wars film series. Heroes, villains and extraordinary spacecraft all featured, as collector Matt Fox carefully curated over 300 items into this touring show, with some very rare and hugely coveted by collectors.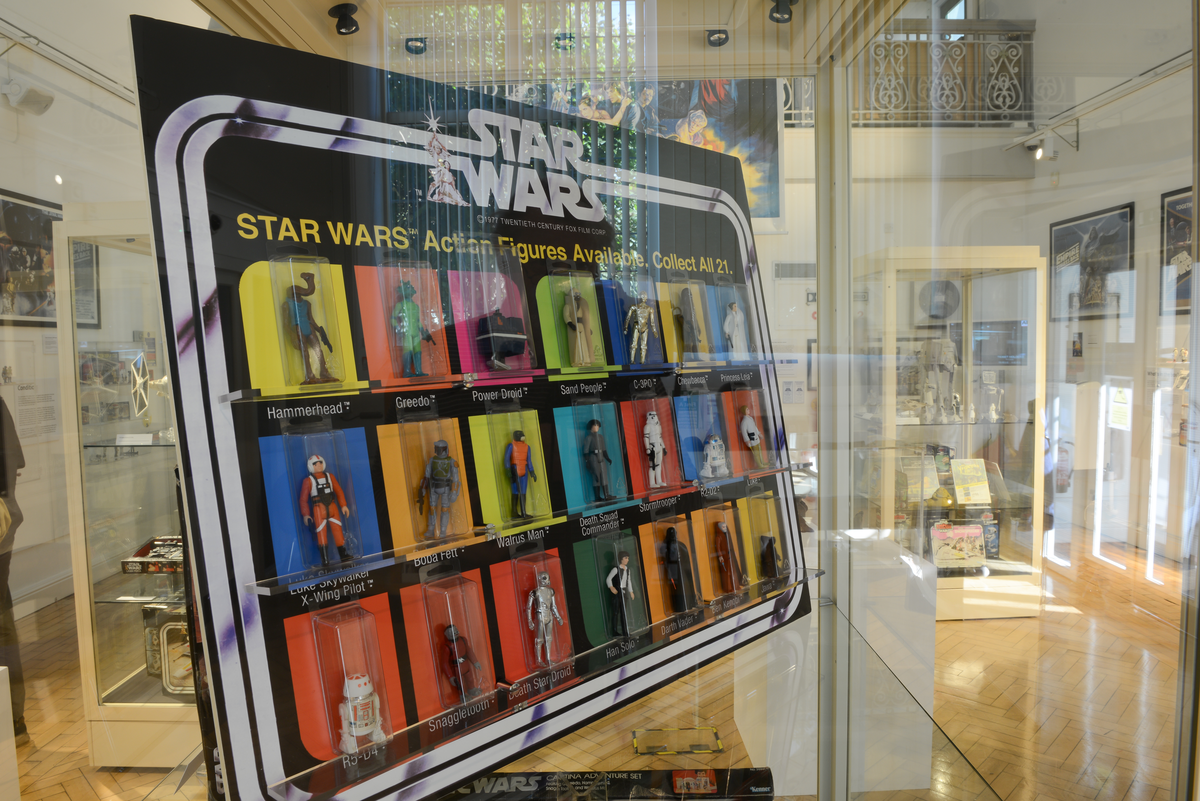 The opening day of the exhibition at the Willis Museum was visited by over 900 people of all ages, including charity costume group Joker Squad, who bought characters like Darth Vader and Han Solo to life in impressive costumes and posed for dozens of selfies. Many parents were overheard looking into the displays and telling their children; 'I used to have that!'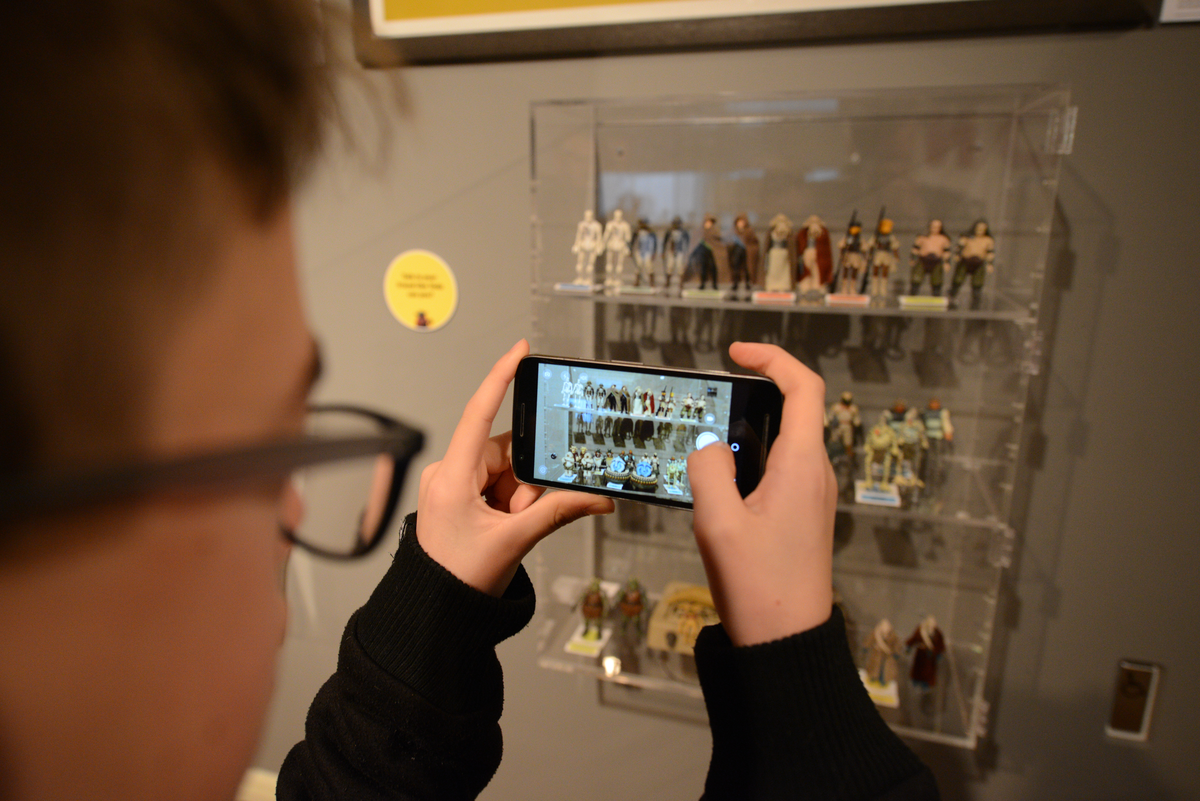 Matt reports having 'very fond' memories of the exhibition, saying: "The purpose of having a collection is to share it, and it was wonderful that so many people flocked to the Willis Museum to enjoy my exhibition of vintage Star Wars toys and movie posters. Collecting plastic figures was never the coolest of hobbies, but today being a geek or nerd is almost a badge of honour, and that this exhibition achieved such huge visitor numbers feels rather life affirming! Thank you to Hampshire Cultural Trust for taking a chance on an exhibition that isn't your traditional museum fare, and I'm looking forward to bringing the geekiness back to Basingstoke this July with The Magic Of Middle-earth!"
As mentioned above, Matt will be bringing another fantastic exhibition to Basingstoke for 2021 – a celebration of all things Middle-earth. Keep an eye on our website and social media for further updates...
---
If you have enjoyed Culture on Call and you are able to make a donation, please click the link below. Any support you can give will help us keep communities connected to culture in these difficult times.