Basing House in Basingstoke was the site of three separate sieges in 1643, 1644 and 1645. The final battle was led by Oliver Cromwell and ended with the deliberate destruction of most buildings on site. Only the Great Tudor Barn still stands, constructed in 1535.
The siege of Basing House and its royalist garrison under William Paulet, 5th Marquis of Winchester, began in earnest on the 8 October and was over by the end of 13 October. After capturing and subduing Winchester, Oliver Cromwell made his way to the site and began to assist John Dalbier who was already weeks in to the conflict. Cromwell brought with him five large cannons to help him where previous commanders had failed. Bitter fighting took hold and two breaches were made leading to wholesale slaughter. Over £200,000 worth of booty was carried off by the soldiers and Parliament ordered the destruction of the house. Locals carried off masonry and stone to furnish their own dwellings which can still be seen around the village today!
Basing House is now in our care here at Hampshire Cultural Trust. Our dedicated team do their upmost to keep the site in great condition and share the history with as many visitors as possible. A wonderful group of volunteers give their continual time and energy to run events and develop Basing House year-round, even when closed in the winter months.
Someone else who loves Basing as much as we do is author Jessie Childs. Her new book, The Siege of Loyalty House: A Civil War Story, draws on new sources to illuminate the murky struggle that unfolded during the last siege. We highly recommend picking up a copy - it's a fascinating read!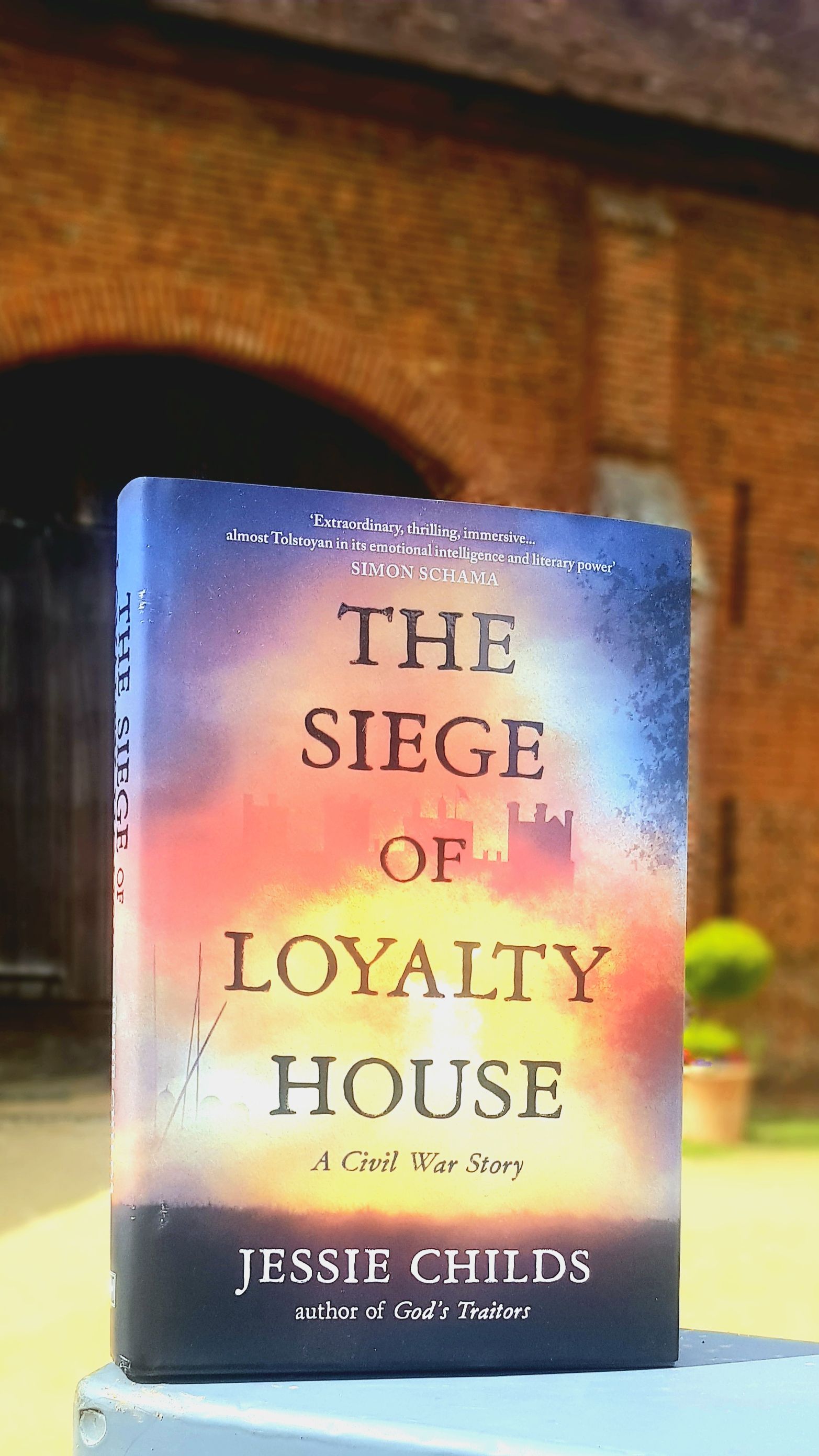 The book follows the religious rift in England during this period, accounts from eyewitnesses describe Basing House in its glory days and some of the darker parts of the historical record get the spotlight. The book is packed with some amazing photos of documents and manuscripts, not to mention a few of our favourite landmarks and events!
So before or during your next visit to the site, pick up a copy to walk round with, spot the clues and follow the history! The Siege of Loyalty House will be available for purchase at Basing House's English Civil War Re-enactment event this weekend (24 - 25 September), with Jessie Childs herself joining us from 2pm on Saturday for an exclusive book signing.
This article was contributed by Alex Moore, Visitor and Learning Experience Duty Manager at Milestones Museum and Basing House.
---