Take a look at what's coming up this August at Forest Arts Centre in New Milton, Ashcroft Arts Centre in Fareham and at The Arc, Winchester.
Forest Arts Centre, New Milton
Green Room Live is back this summer throughout August. Visitors can enjoy one of the popular live music nights on Thursdays at Forest Arts, with the best of the best talent from across the region. The month kicks off with  The Thomas Heppell trio and Jack Dale (10 August). Thomas is a talented Berkshire-based musician who performs Blues, Jazz and Rock & Roll and Jack Dale a songwriter and guitarist from Southampton. The two acts on 17 August are The Shackleton Trio and Steve Dagleish. Mixing captivating songwriting and fiery tunes with powerful three part harmonies, the unmistakeable sound of The Shackleton Trio is a wonderful counterpart to the original songs of Steve Dagleish. Finally, on 24 August, audiences can enjoy the three talents of Magikat, DiElle and the State of Undress Acoustic Trio.
An exciting, late drop-in to the Forest Arts programme is one of the best voices in the music industry: Paul Da Vinci (19 August). Paul is best known as the incredible voice on the Rubettes' number one-selling single "Sugar Baby Love", which sold over eight million copies worldwide and features his three-and-a-half octave voice.  Paul sang all the lead vocals on the record, including the high falsetto.
It's an exciting summer for children at Forest Arts, with a series of Creative Camps and accompanying films - and there's something to suit every taste. The August Creative Camps programme . Second in the series is a week-long summer school - To Infinity and Beyond (7 – 11 August) and the film Lightyear will be screening on 8 August. Trainee space rangers are called to take part in this intergalactic mission - a week of space themed dance, theatre, and craft with Zest Dance New Milton. Puss in Boots is the next crafts and dance-filled Creative Camp on 15 August – with the film The Last Wish showing the same day. A two-day camp follows for children who love Photography (21-22 August). With sessions including creative photography and imaginative visualisation, each session has a theme and a photographic skill to practise. Our final Creative Camp is Super Pets on 29 August. Super heroes are invited to a day of crafting and dancing and all things heroes, including the film DC League of Super Pets.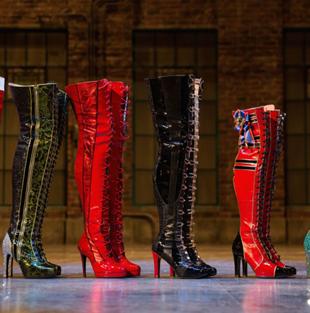 Adults have not been forgotten at Forest Arts this summer. Amongst other inspiring events, visitors can take part in the Air Gardens Workshop (9 August), Small Bag Workshop (16 August), Felt Jewellery Workshop (23 August) and the Kinky Boots Dance Workshop (26 August). Spend 90 minutes creating a classic disco routine to 'Yes Sir I Can Boogie' as featured in the film Kinky Boots – screening later the same day. No specific dance experience is required, just a vague sense of rhythm and a great sense of fun!
More information about Forest Arts Centre and the programme of events and activities is available at https://www.forest-arts.co.uk/.
---
Ashcroft Arts Centre, Fareham

The big news this August is the Ashcroft Summer Ale Festival, back by popular demand (11 - 12 August), bringing some of the best beers, ciders, food and live music that the south has to offer. Visitors will experience a range of extraordinary local musical entertainment whilst enjoying the beers and ciders from eight breweries and delicious local food offerings. Ashcroft Arts Centre are hosting three wonderful headline acts - the rocking skiffle, rhythm and blues of the Junco Shakers, amazing blues, jazz and Rock 'n' Roll from the Thomas Heppell Trio and finally Irish Trad, shanties and Americana from The Swamp Stomp String Band. Last year's beers and ciders were a carefully-curated selection of local breweries, and this year will be no exception. The line up included Disruption Brewery, Ascot Brewery, Bowmans, Steam Town and the Ascension Cider Company, which is owned and run by Matt Billing, a third-generation Hot Air Balloon pilot with a passion for cider. Ascension is notable for utilising apples that have been dismissed by supermarkets for not being pretty enough.
Ashcroft's incredibly popular monthly local music showcase continues in August with a very special session hosting two talented acts: Mark Harrison and James Hook (4 August). Mark Harrison is an acclaimed national touring artist: a totally original songwriter, a stunning guitarist and a master storyteller, in hot demand across the UK. James Hook is gradually building a similarly high-profile reputation – a young, up-and-coming acoustic singer-songwriter from Dorset.
This month Ascroft hosts the week-long Ashcroft Theatre Summer Project: Robin and the Sherwood Hoodies. This popular project gives young people aged 7-11 the opportunity to work together for a week, taking a show from the first read through to final performance. Finally, on offer is the Street Dance Summer Project – a week of street-dance fun for children aged 6+ starting on Monday 21 August with the end of week show on Friday 25 August.
More information about Ashcroft Arts Centre and the programme of events and activities is available at https://www.ashcroft.org.uk/.
---
The Arc, Winchester

Constable – The Dark Side (26 May - 16 August)
This unique exhibition continues throughout the first half of August. Visitors can enjoy an in-depth biographical exhibition exploring John Constable's private struggles and his and on-going obsession with the 'chiaroscuro' of nature – the contrast between light and dark and the way he placed that at the heart of his exploration of landscape. Showcasing over 30 artworks, this presents a new perspective on this iconic British artist and displays a wide range of media, including an in-depth look at his beautiful mezzotints. All visitors to the show will receive 10% off at the café and can return unlimited times throughout the duration of the exhibition.
The curator of this beautiful exhibition, Nicola Moorby, is bringing two exciting opportunities to discover even more about Constable, in her Curator's Talkon Thursday 10 August and a series of Curator's Tourson Friday 11 August.
Beneath the Surface – City Space (17 August - 24 September)
The popular free gallery space at The Arc is hosting the works of printmaker Kate Watkins from 17 August – exploring the connection between creativity, self-expression and mental wellbeing.
Georgia O'Keeffe – Memories of Drawings (26 August - 15 November)
This exhibition of 21 exquisite photogravure prints of major drawings by Georgia O'Keeffe is a rare chance to see her work in person outside the US. One of the most important artists in 20th-century Modernist American art, O'Keeffe broke new ground for women artists. While best known as a painter, drawing was central to O'Keeffe's practice and this exhibition explores this technique in depth. The 21 drawings featured in this exhibition were made between 1915 and 1963, spanning the period when O'Keeffe established herself as a major figure in American Modernism.
Children can experience fabulous theatre this summer at The Arc with The Tortoise and The Hare on Saturday 5 August. Theatre company Kitchen Zoo is bringing an exciting suitcase of stories to Winchester; children can hop like a hare and travel like a tortoise, with an unexpected dash to the finish line.
Summer 2023 is all about sport at The Arc and it's an exciting month for children. Young visitors can join in the Get Active – Dance and Movement classes on both 1 and 15 August. There will be sessions for 5-8 and 9-12 year olds and both sessions will take children on an invigorating journey through dance – great for fun and fitness too!
For little ones more in to football, Create a Winning Football Kit Design on both 4 and 18 August is perfect. Using paint, collage, felt and a range of craft materials, tutors will help children design their dream look and creations can be taken home to show family and friends.
It's a big month for art lovers at The Arc – visitors can choose between an Ink and Watercolour Masterclass with Kate Dicker on 5 August, Semi Abstract Drawing and Painting Masterclass also with Kate Dicker on 12 August, or take part in Artists at the Arc – Oil Painting Masterclass with Emma Richardsonon 19 August. All three sessions are aimed to inspire as acclaimed artists share insights about their creative practice, followed by hands-on learning.
More information about The Arc and the full programme of events and activities is available at https://www.arcwinchester.org.uk/.
---